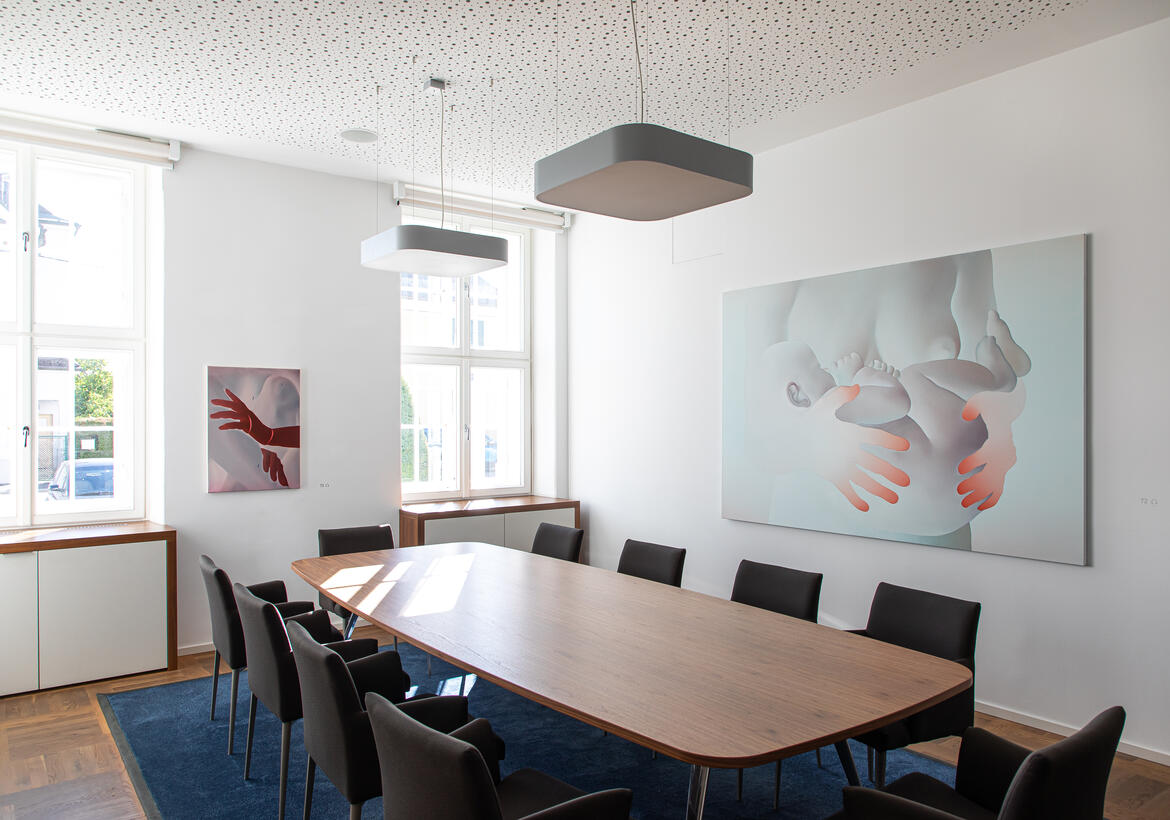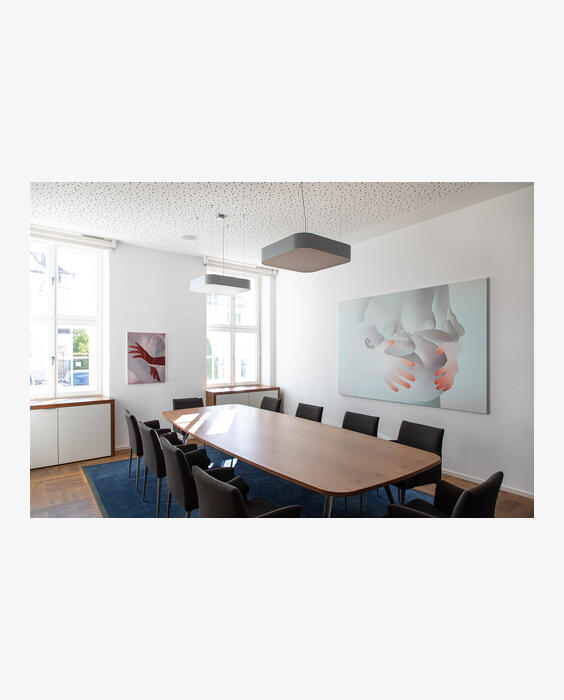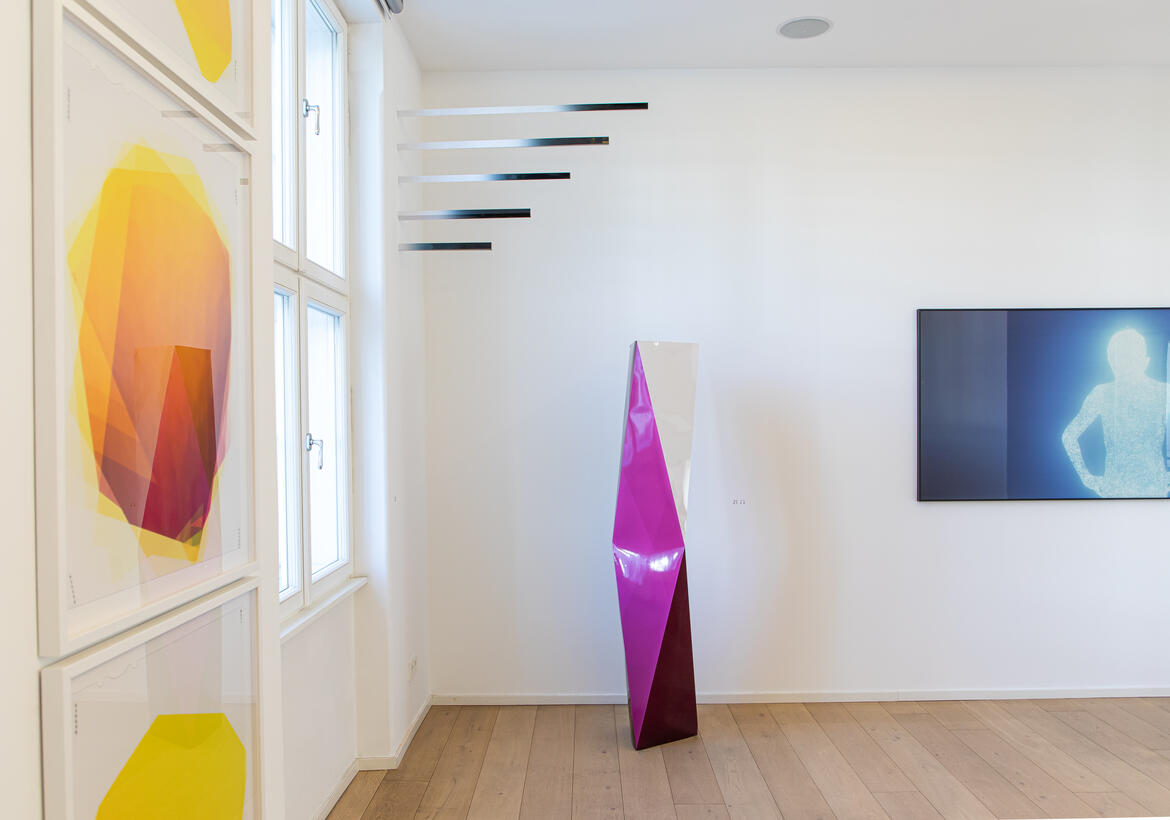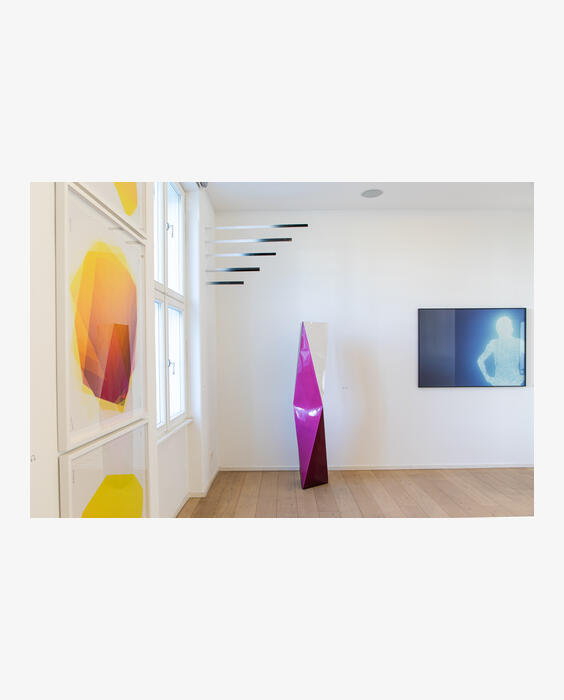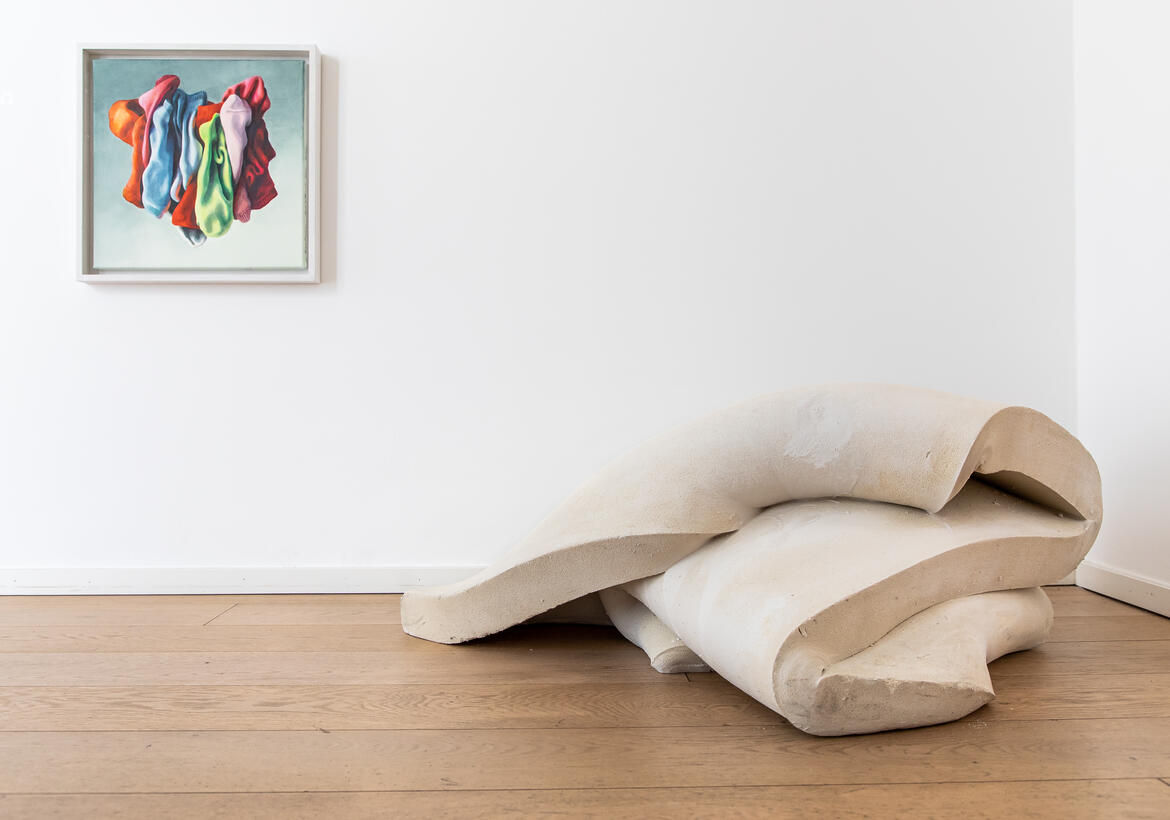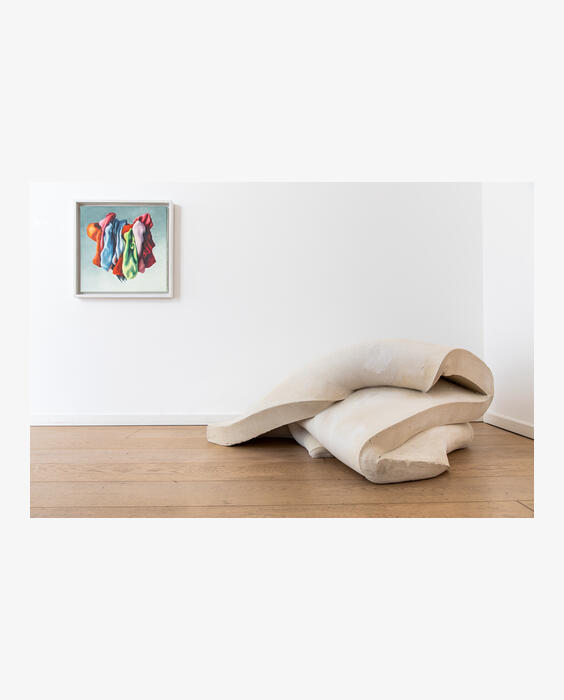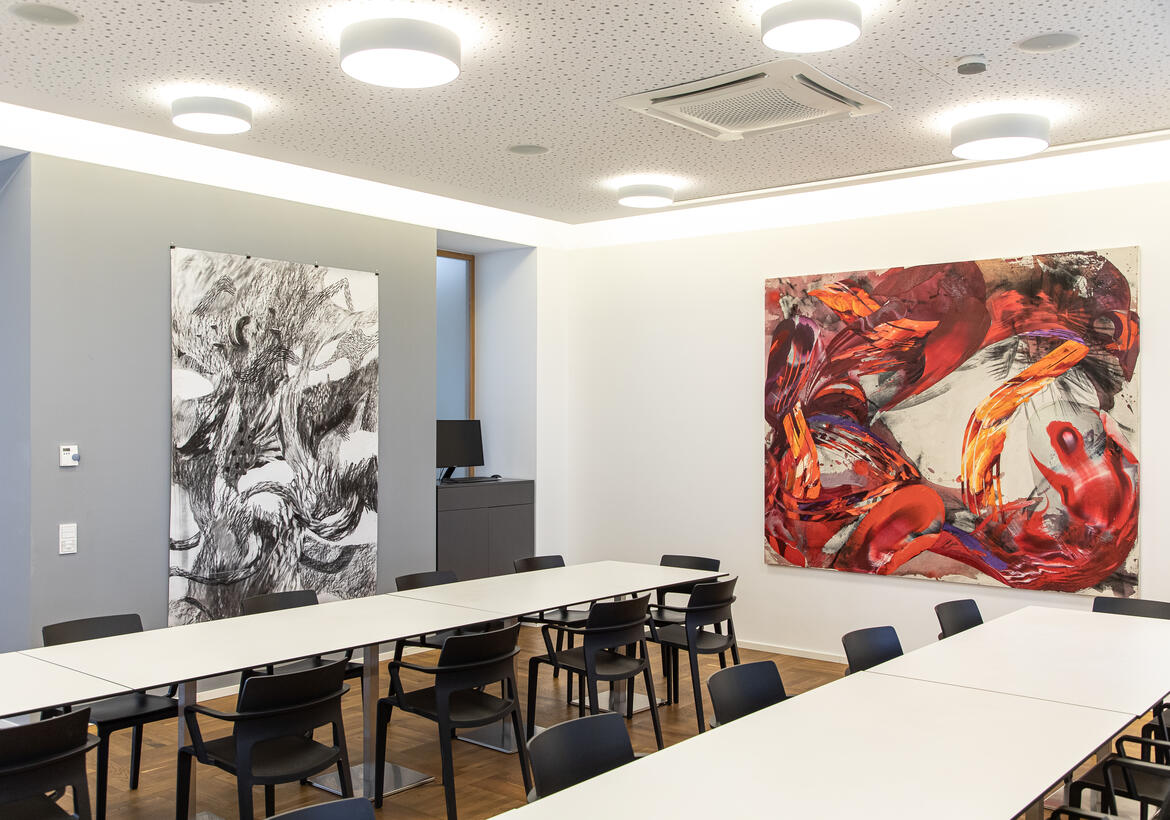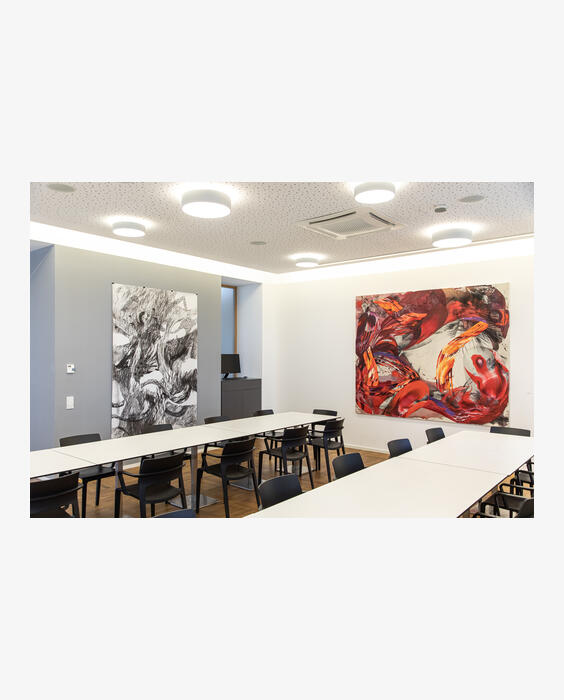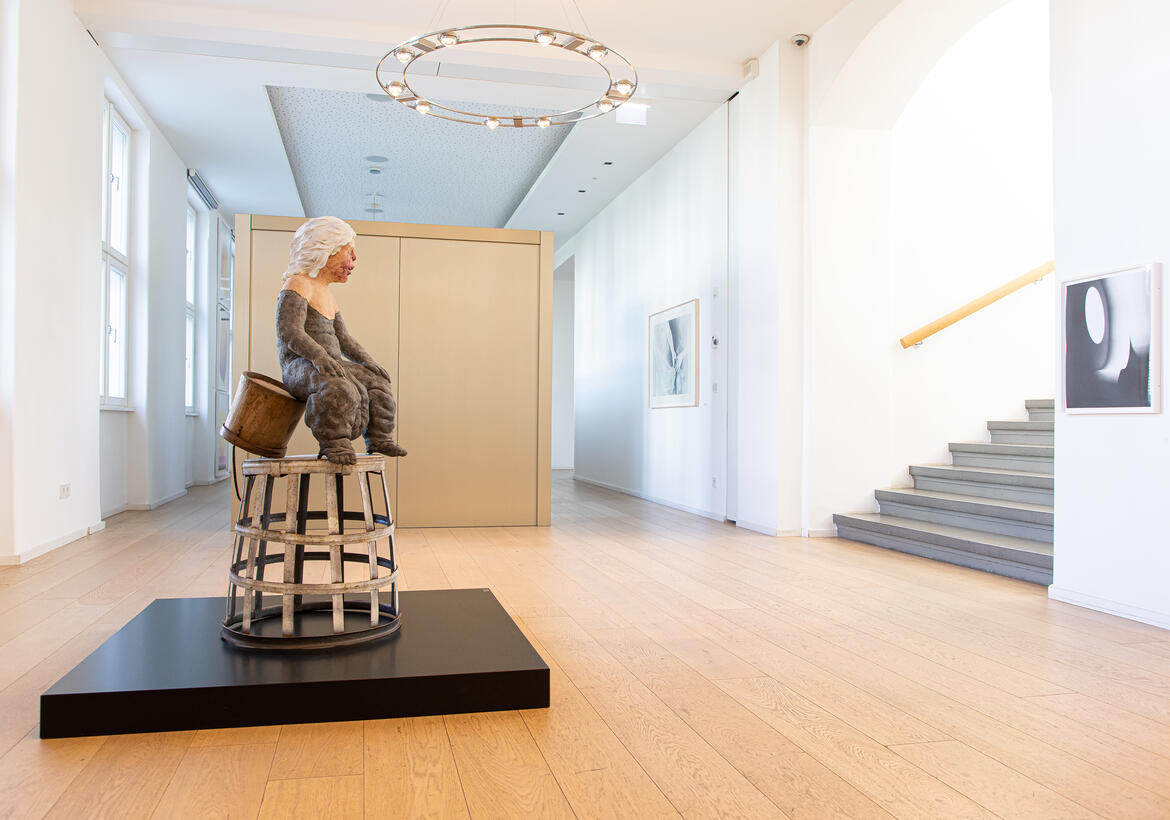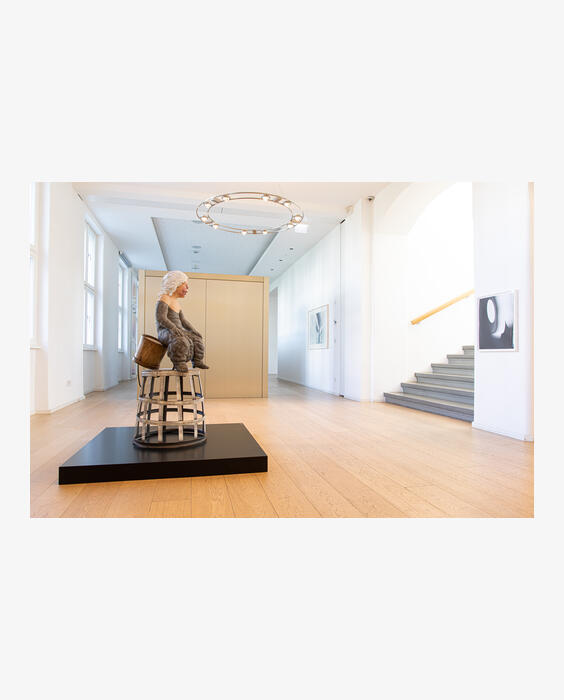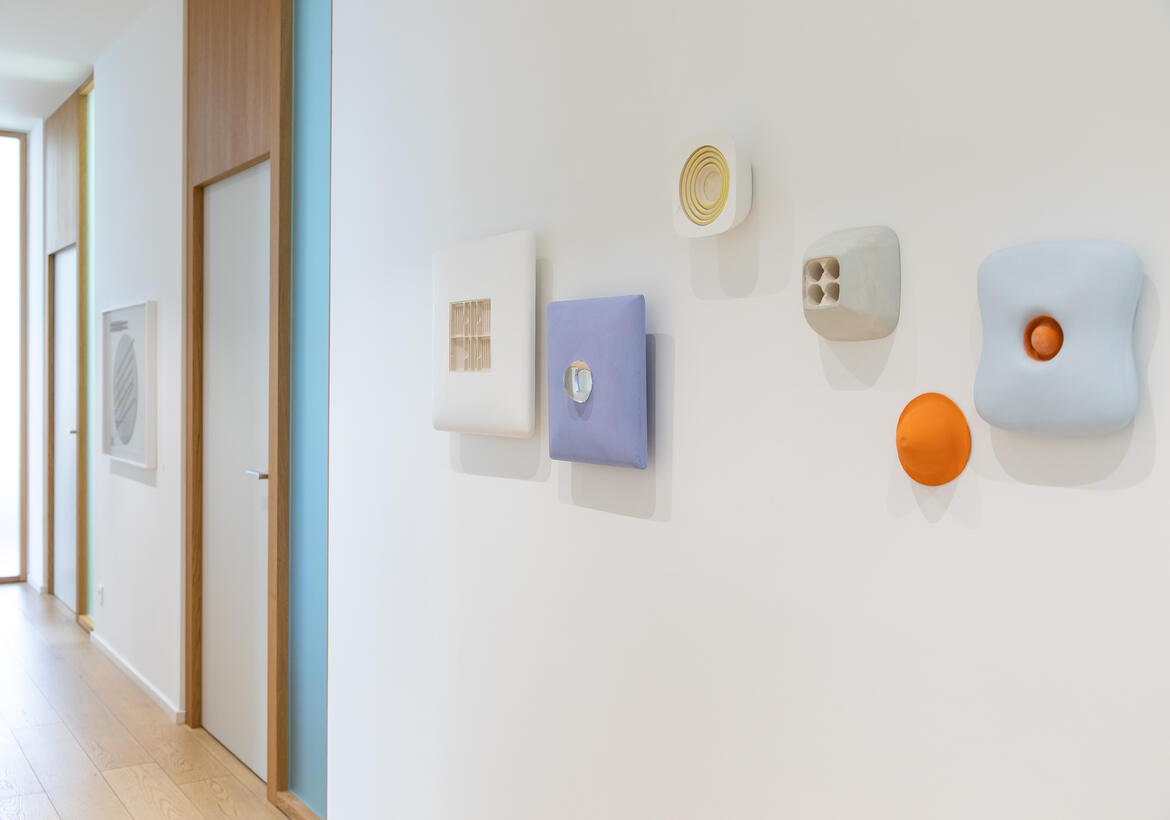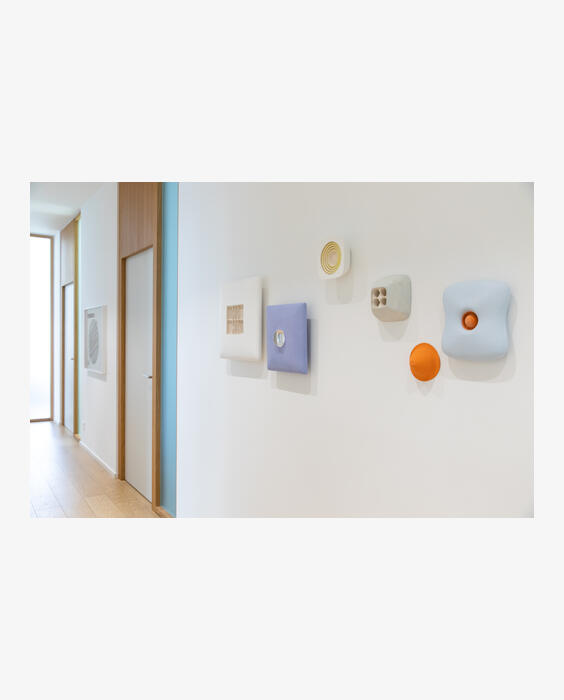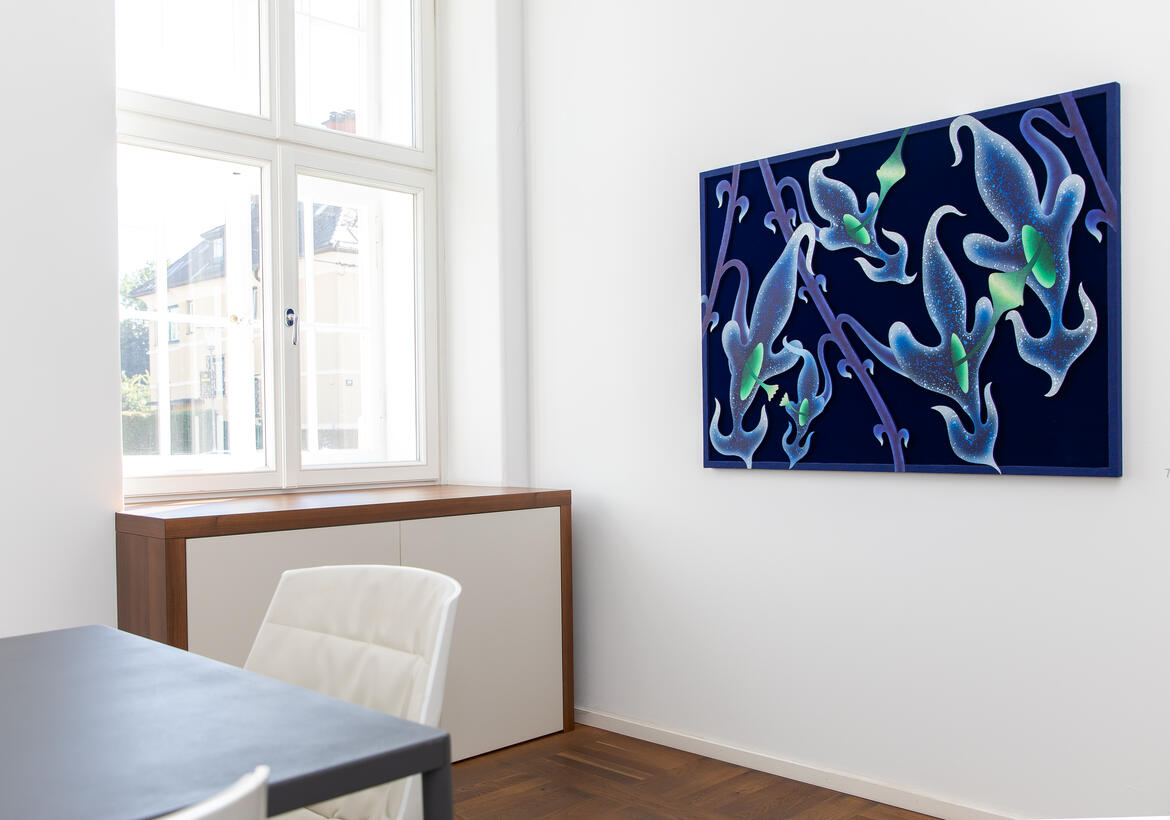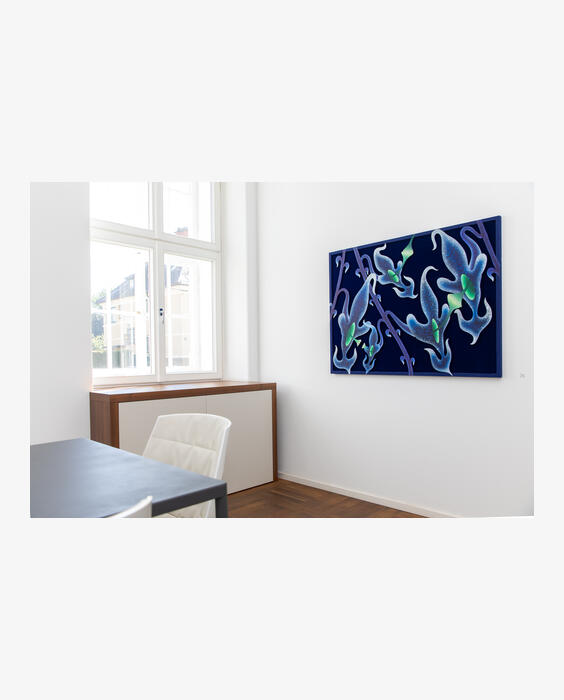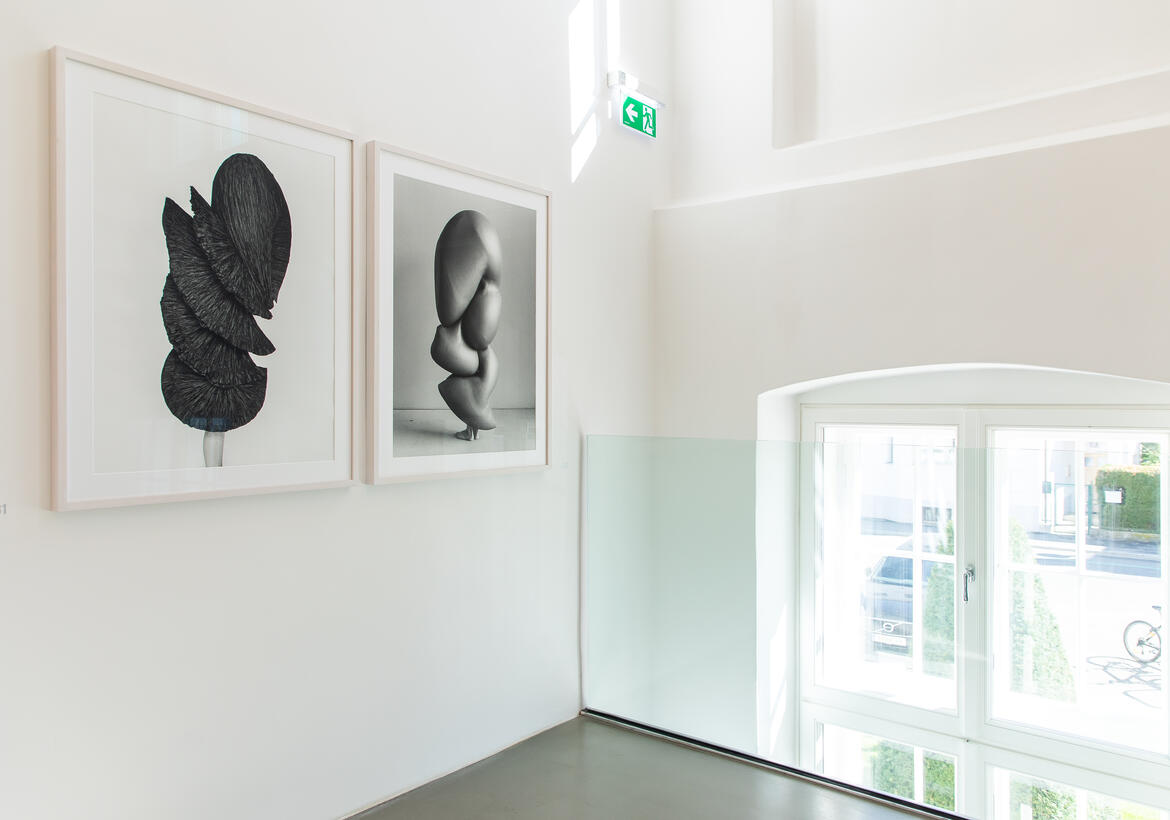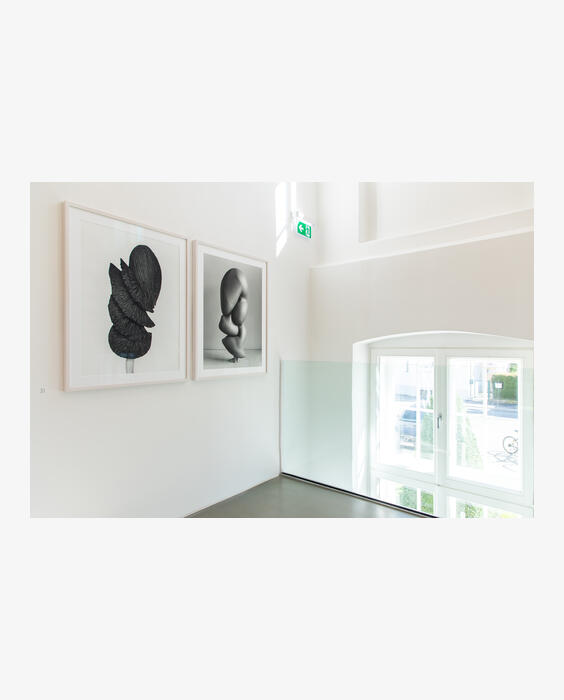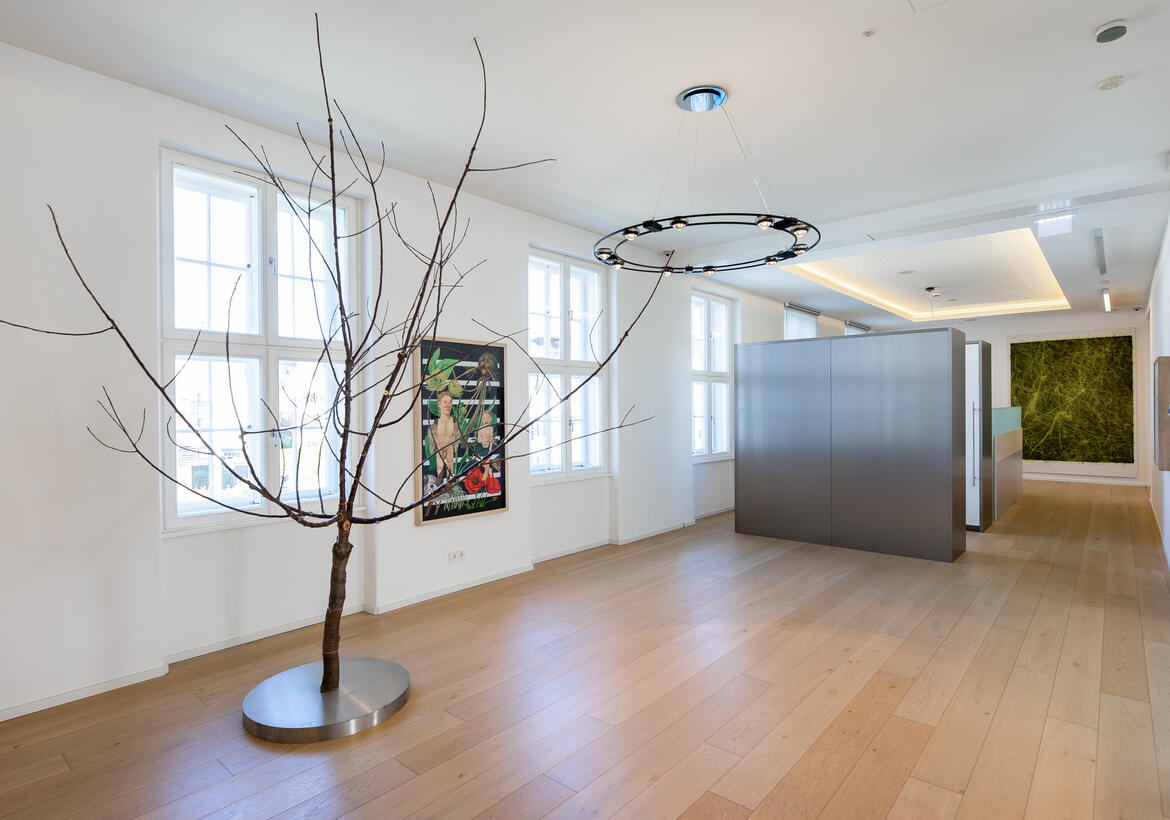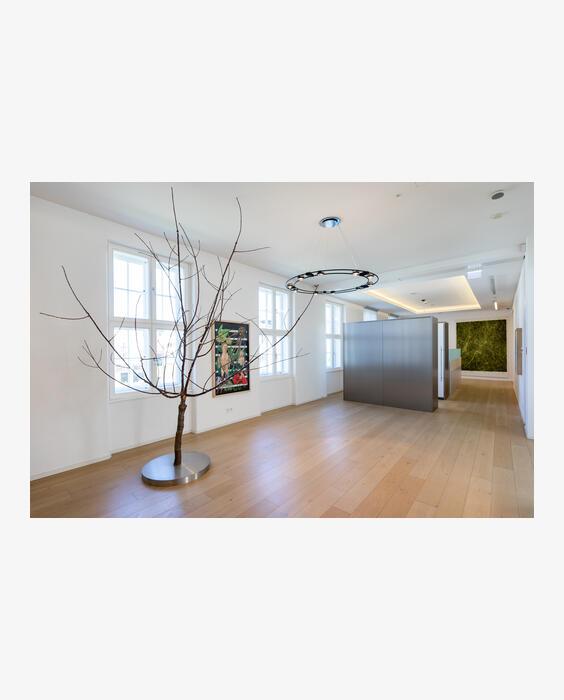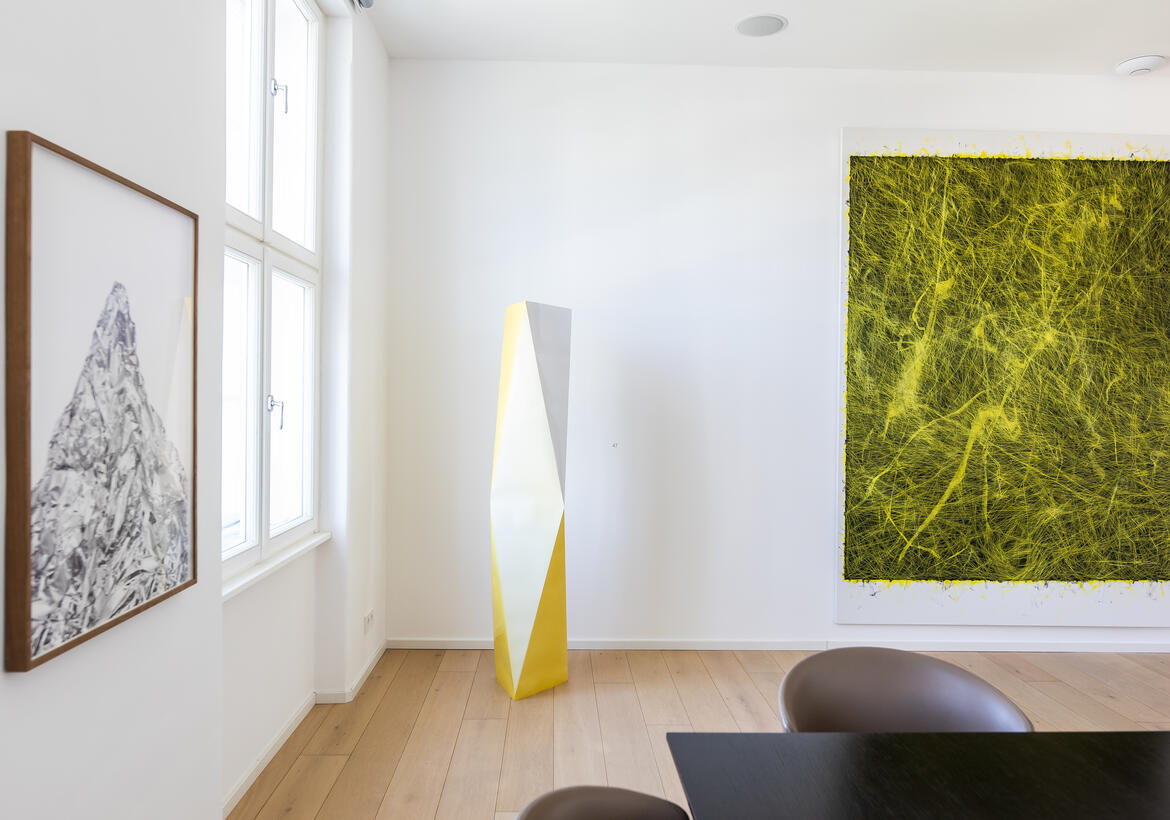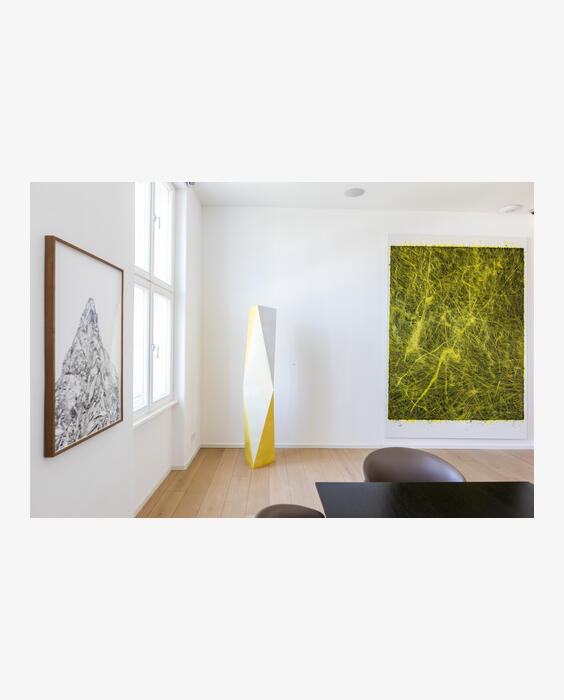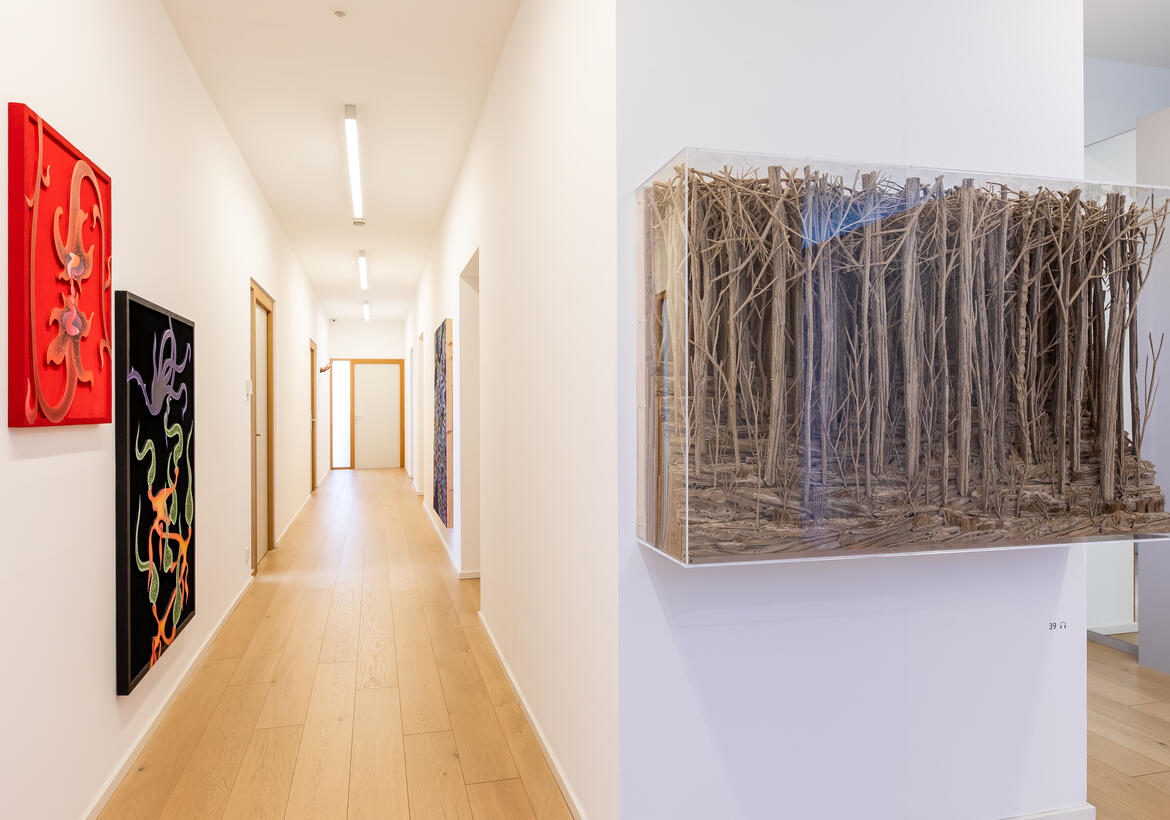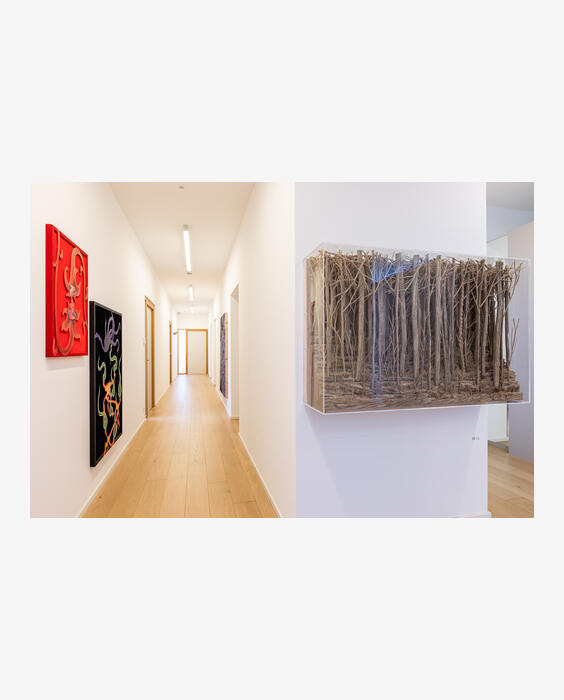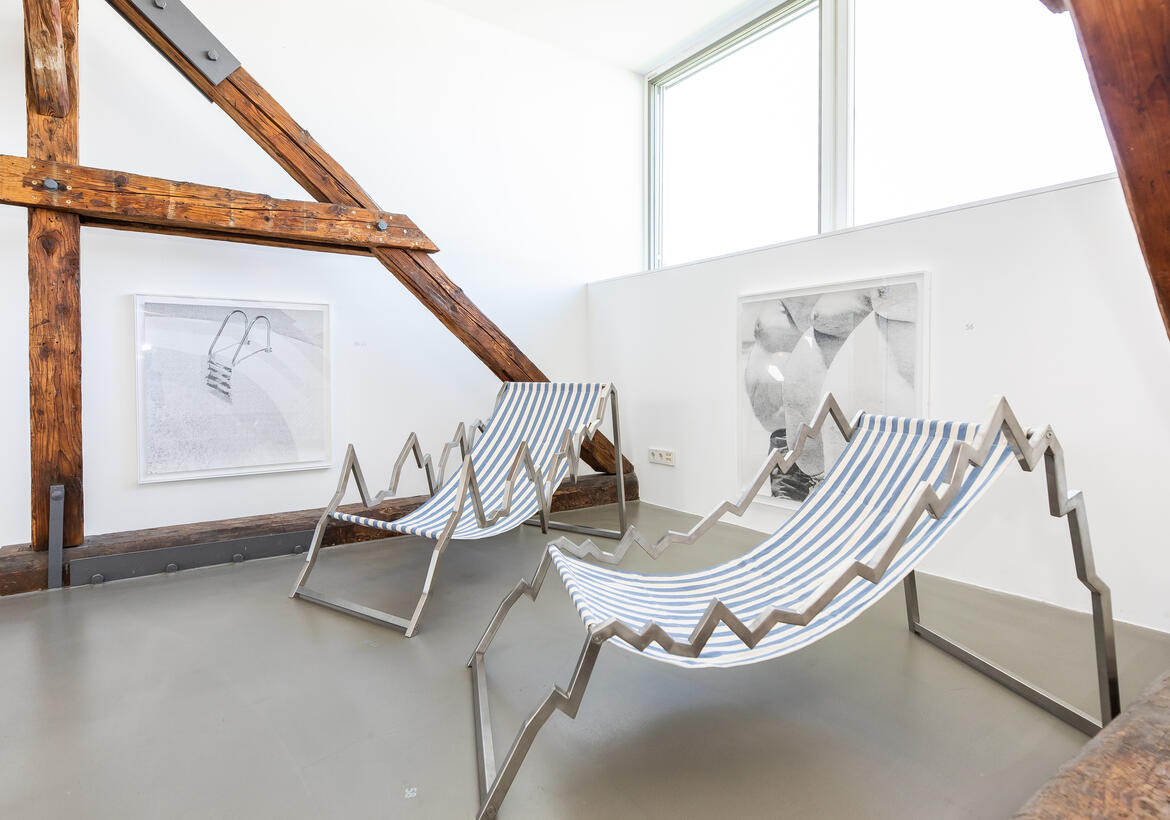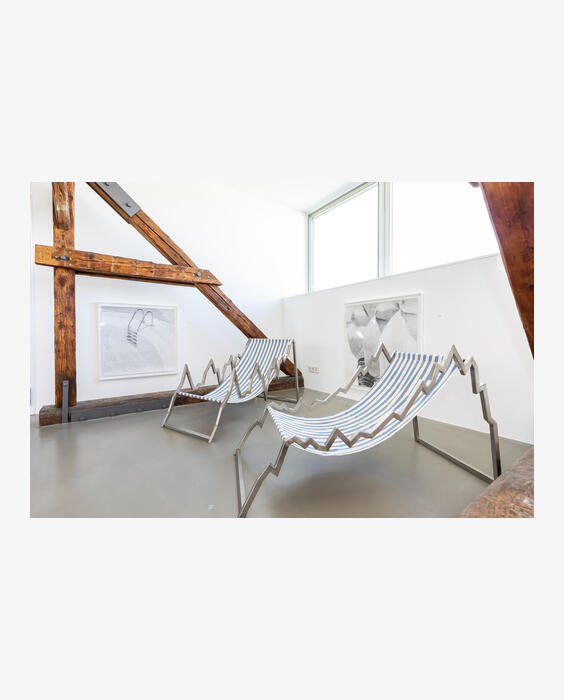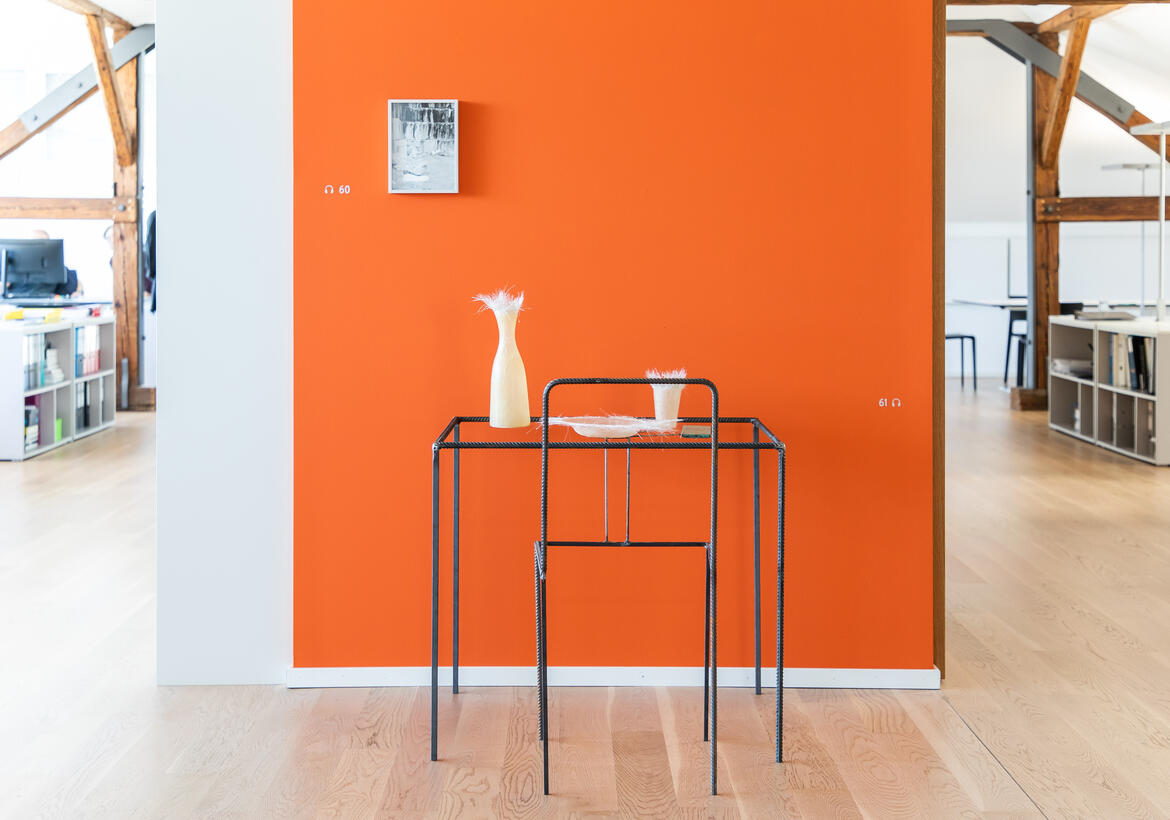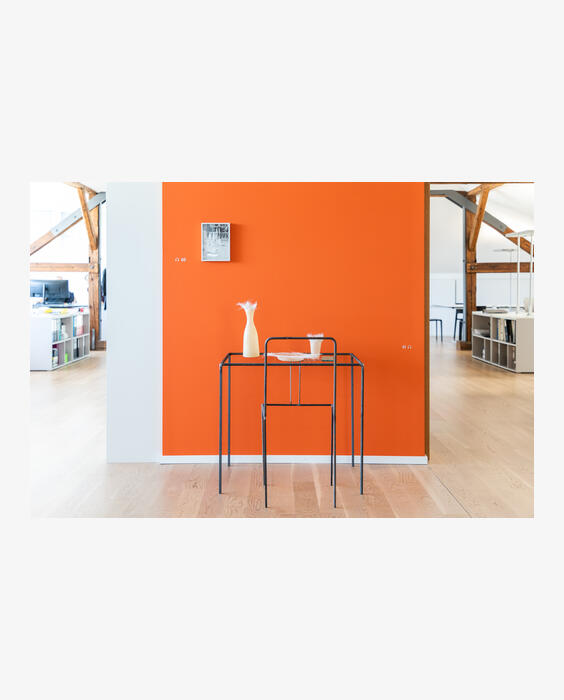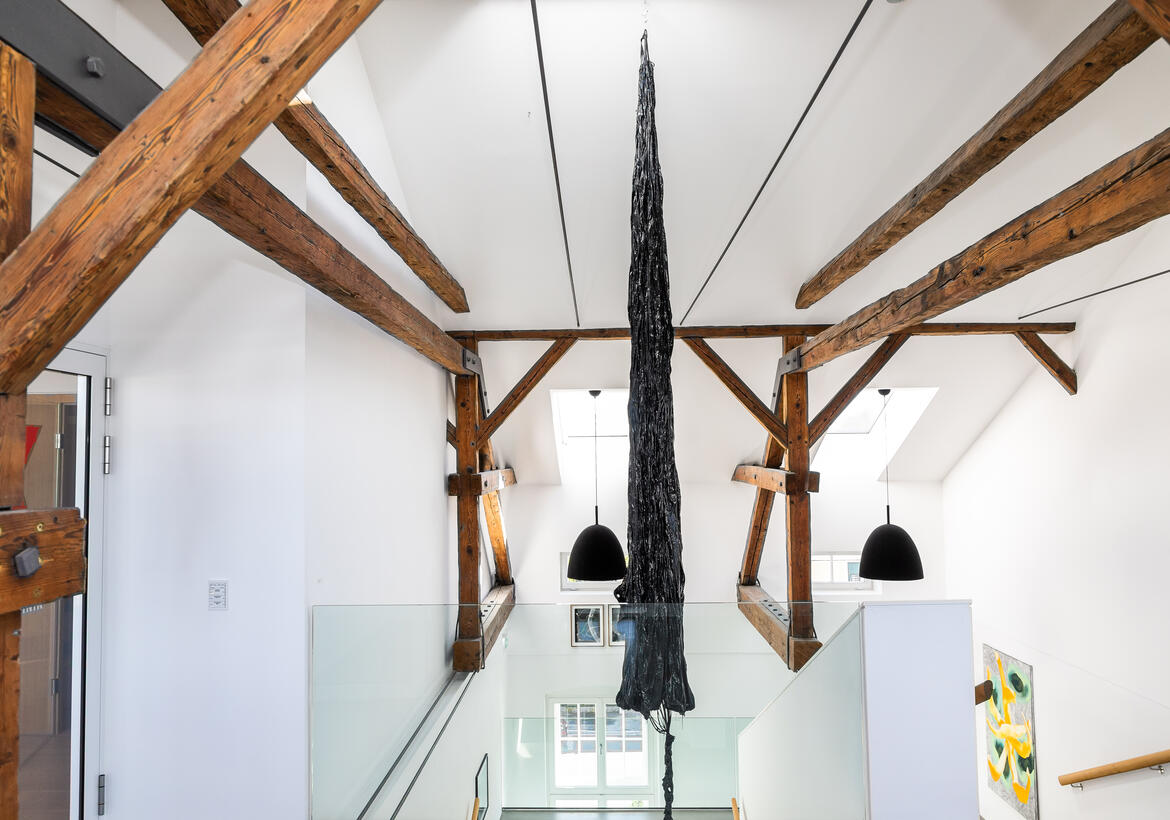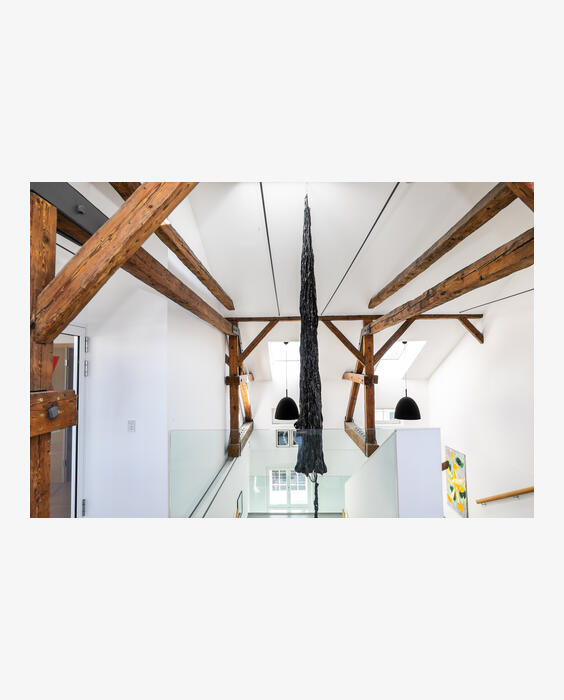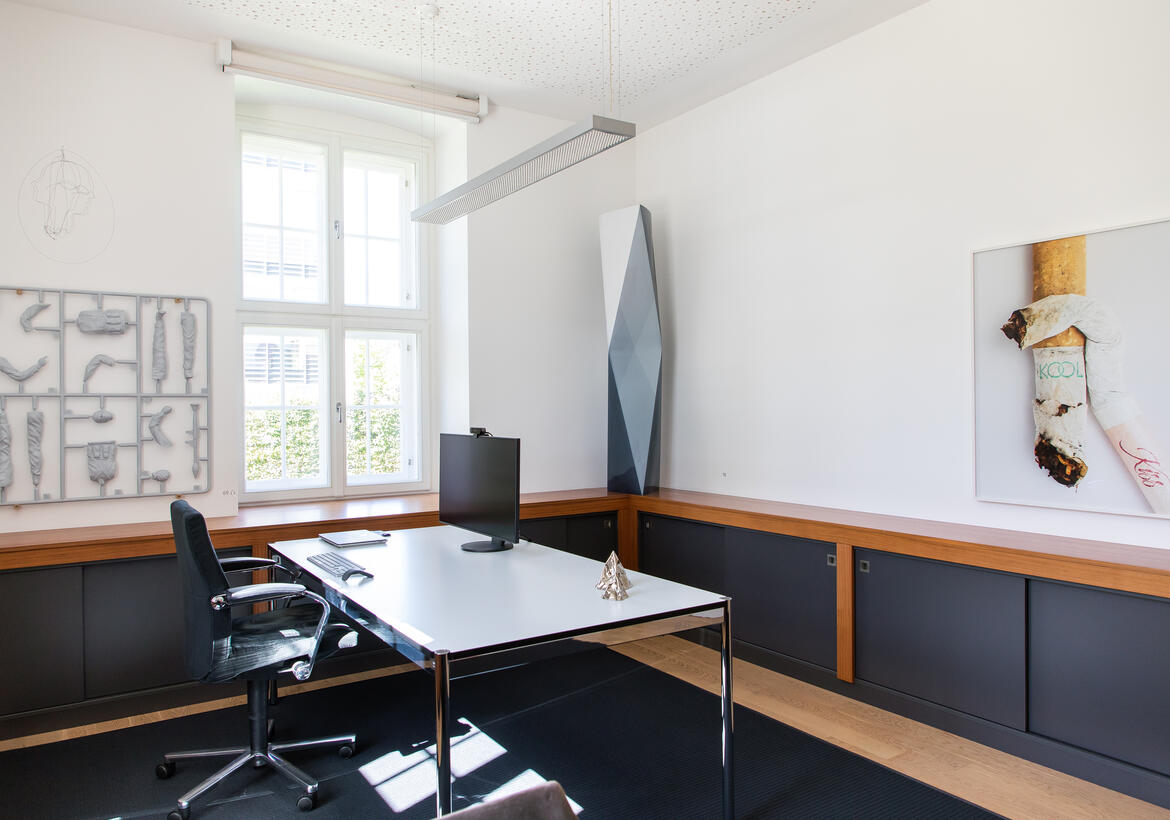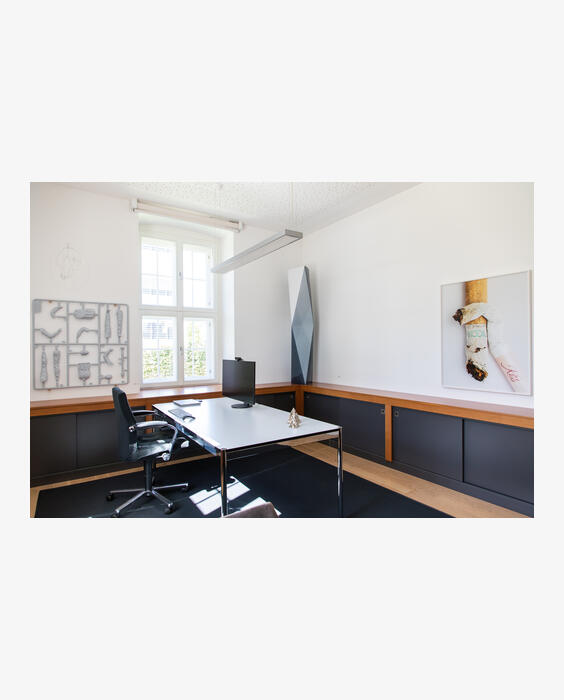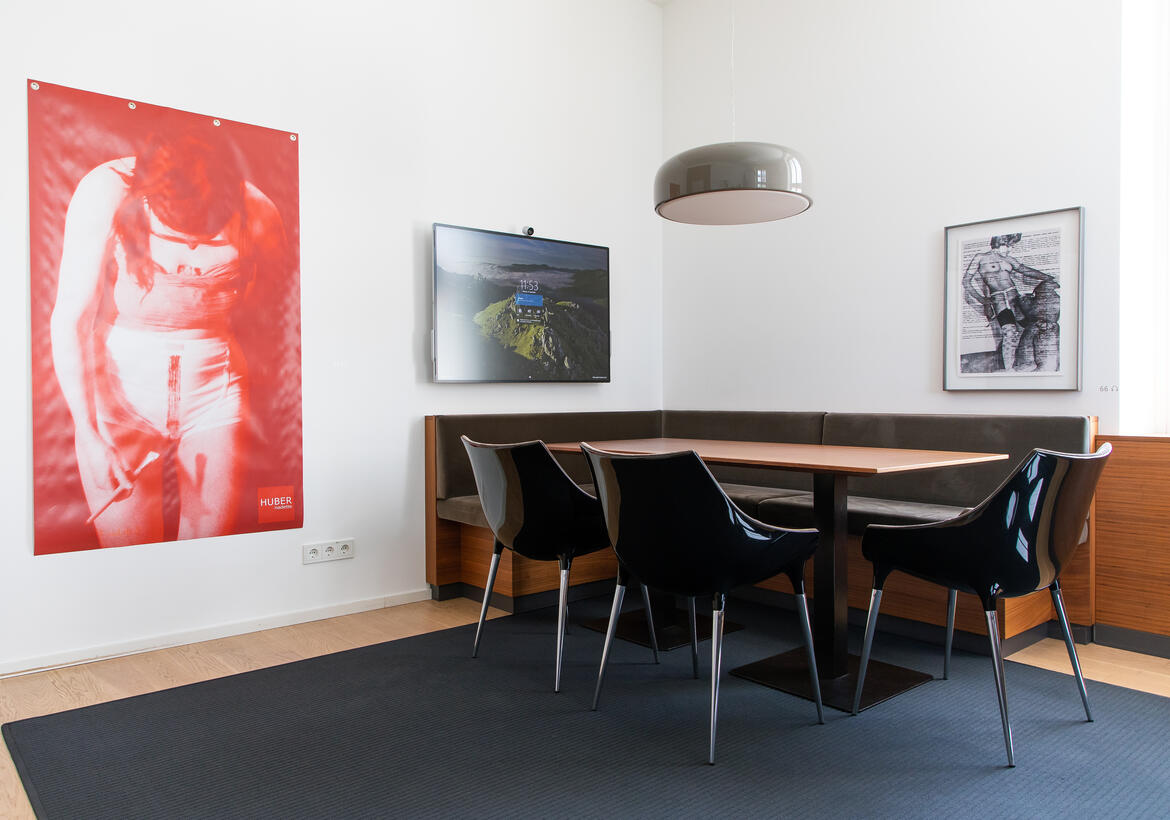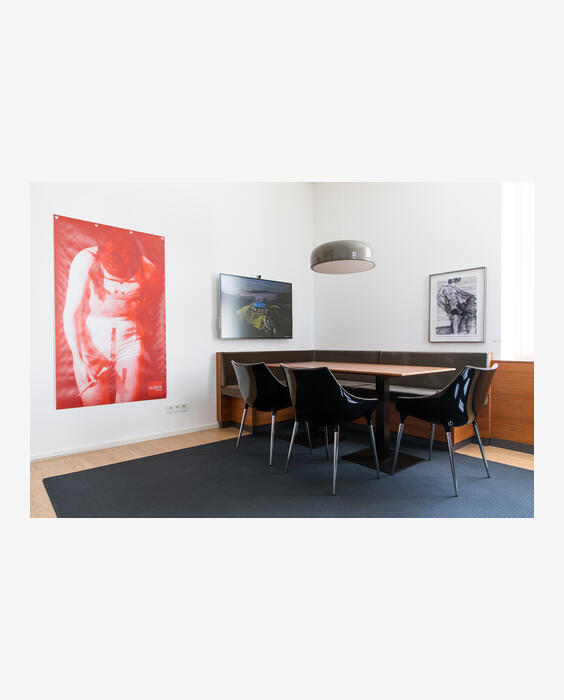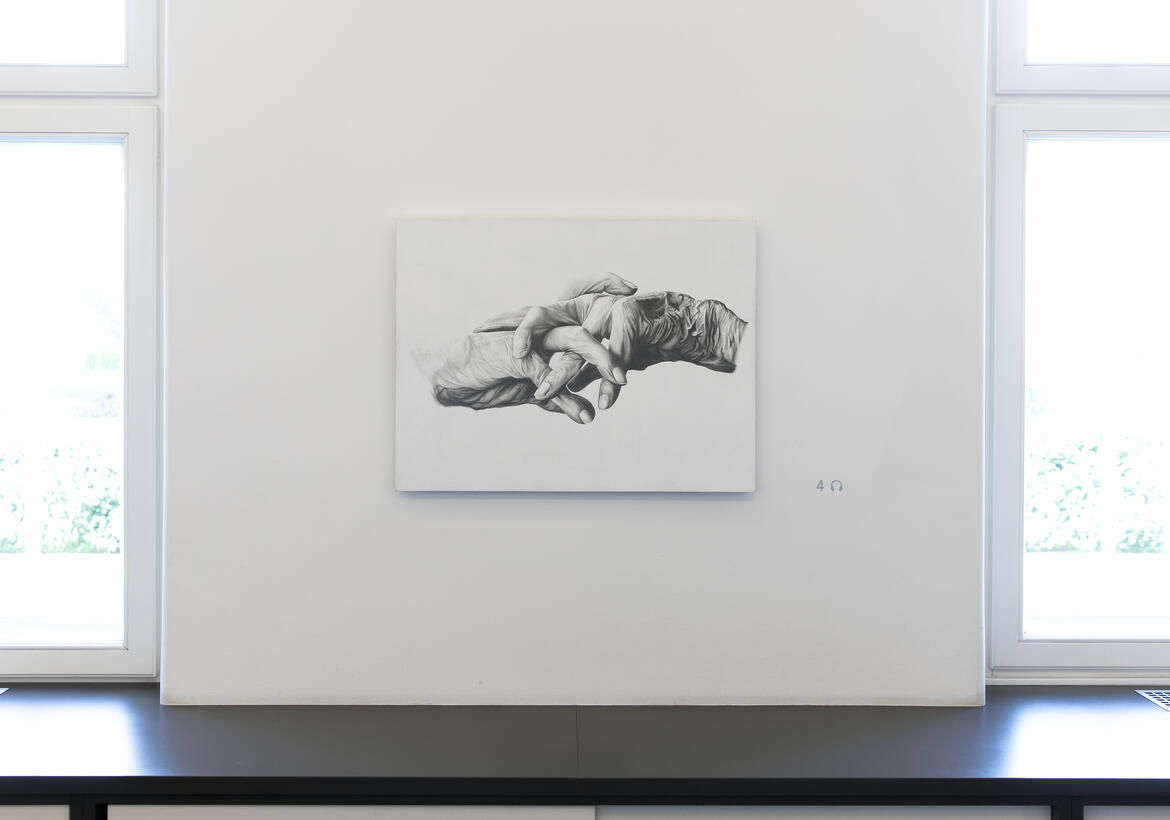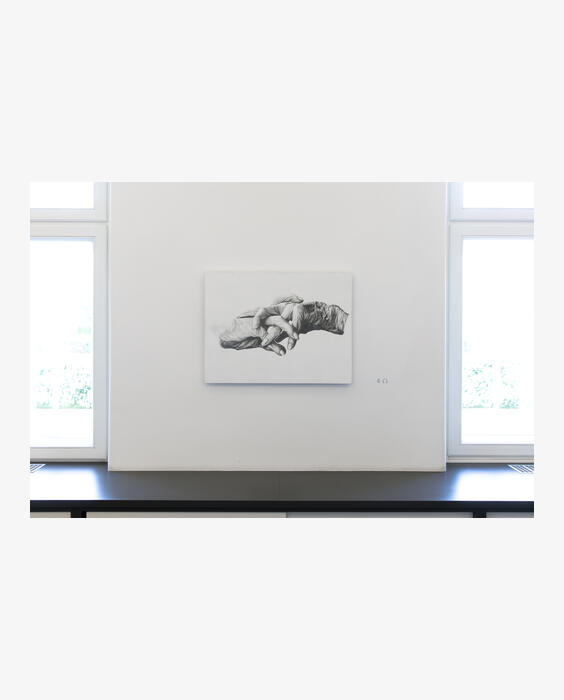 SCHAU....8
03.10.2022-06.07.2023
Every year, the new exhibition at the KUNSTHAUS : KOLLITSCH produces innovative, exciting encounters with contemporary art that turns the company headquarters of the Kollitsch group in Klagenfurt, a listed building, into a bona fide museum and engulfs the workspace of its employees in an inspiring atmosphere.
Once again, numerous novel, contemporary works were integrated in the Kollitsch Collection over the past year, and they constitute the starting point for the exhibition SCHAU….8.
With 82 works by 31 international artists, selected in cooperation with the curators of Kurator*innenkollektiv section.a, the SCHAU….8 is the seamless continuation of the exhibition series hosted by the KUNSTHAUS : KOLLITSCH. They are put in relation to the new acquisitions from the past year as well as exhibits from the existing collection, initiating a dialogue that consistently draws attention to new relationships between the individual positions, both in terms of content and form.
Furthermore, the exhibition highlights the topicality of the collection as well as the open-mindedness of Sigrun and Günther Kollitsch when it comes to modern art. The guiding theme is the pleasure they take in art, and the intention to share it with others.
The exhibition is open to visitors during regular opening hours. In addition to regular guided tours and an exhibition catalogue, a new audio guide will also be available from autumn 2022, accessible via the digital portal provided by Nubart, bringing each piece to life on visitors' own smartphones.
PARTICIPATING ARTISTS
Thomas Arnolds | Brandy Brandstätter | Christopher Bucklow | Natalie Czech | Ines Doujak | Jan Paul Evers | Michela Ghisetti | Antonio Girbés | Dorothee Golz | Vivian Greven | Bernadette Huber | Eva Jospin | Robert Kunec | Alina Kunitsyna | Hans Kupelwieser | Margaret Lansink | Tina Lechner | Mevlana Lipp | Constantin Luser | Joel Meyerowitz | Sissa Micheli | Jürgen Münzer | Loredana Nemes | Hans Op de Beeck | Fabian Ramirez | Julia Scher | Eva Schlegel | Stefanie Seufert | Paul Spendier | Wolfgang Walkensteiner | Clemens Wolf
CURATORS
KUNSTHAUS : KOLLITSCH in cooperation with the Kurator:innen-Kollektiv section.a