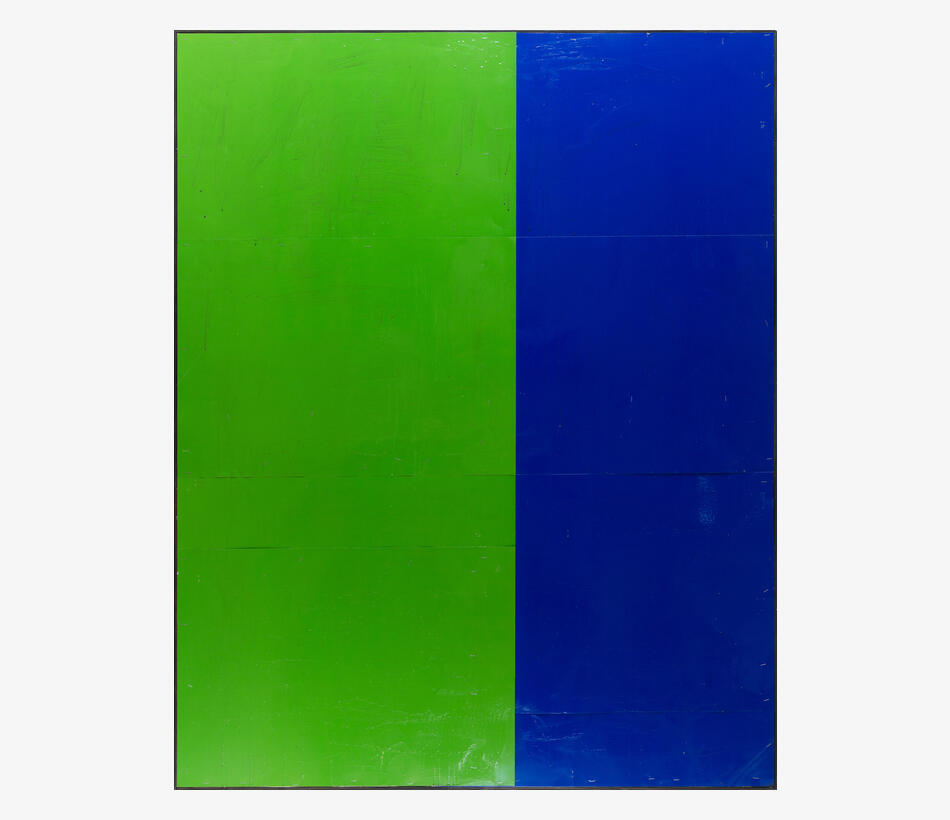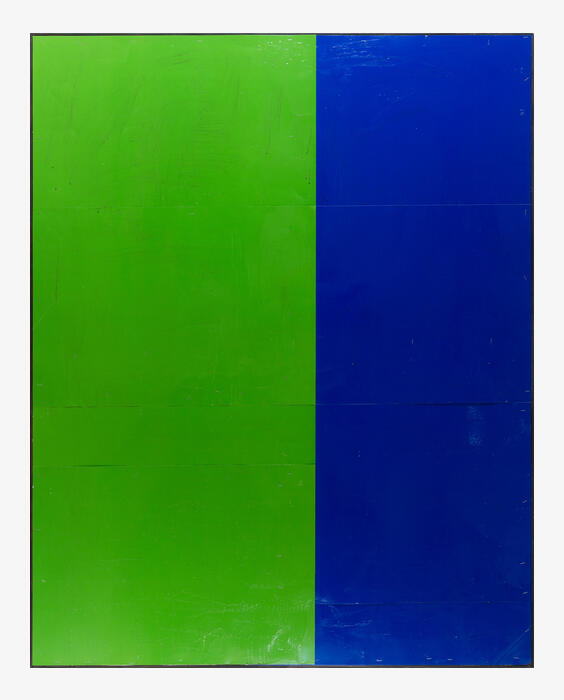 Christian Freudenberger, Untitled (Comprehensive School), 2017
paint on Chromolux paper on a stretcher frame, 160 x 125 cm
Courtesy of the artist and DREI Gallery, Cologne
Abstraction is a fine art in the art world and brings everything together. In Freudenberger's Untitled (Comprehensive School), green and blue are exceptionally well combined and the title of the work seems to be taken from Dadaism. In fact, the work is based on a group which is already represented in the collection. Freudenberger creates a collage of two colours without any obvious connection and yet which seem to vibrate with visible hand-made aspects, giving the work a sublime aura which extends beyond the title.
— Frank Falderbaum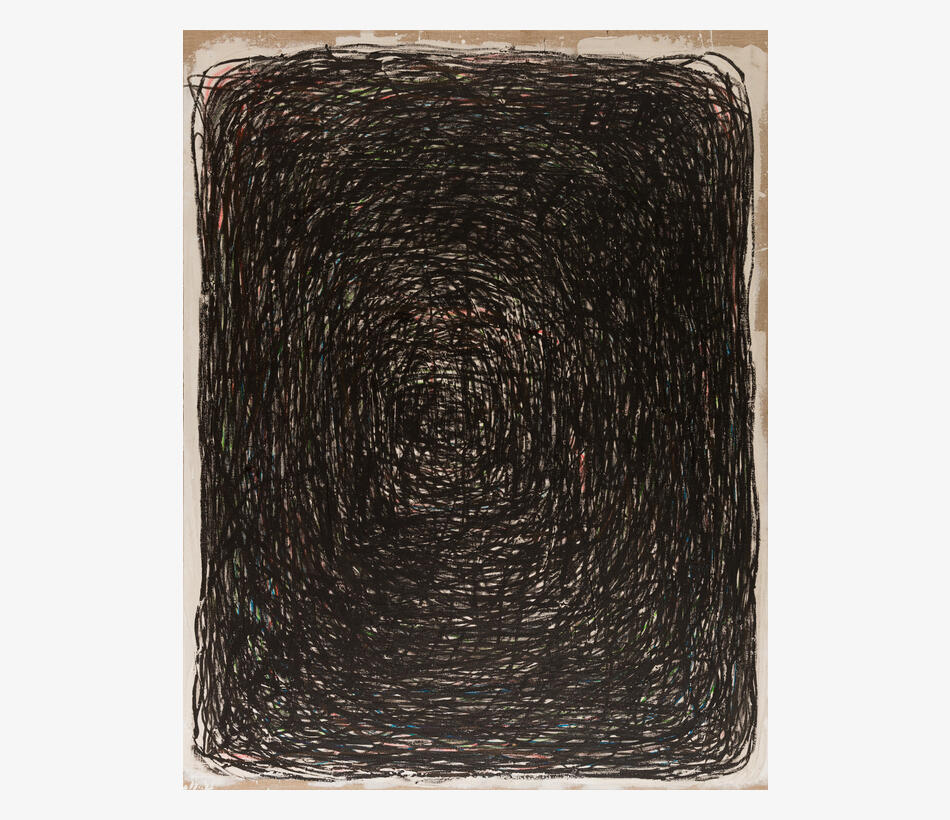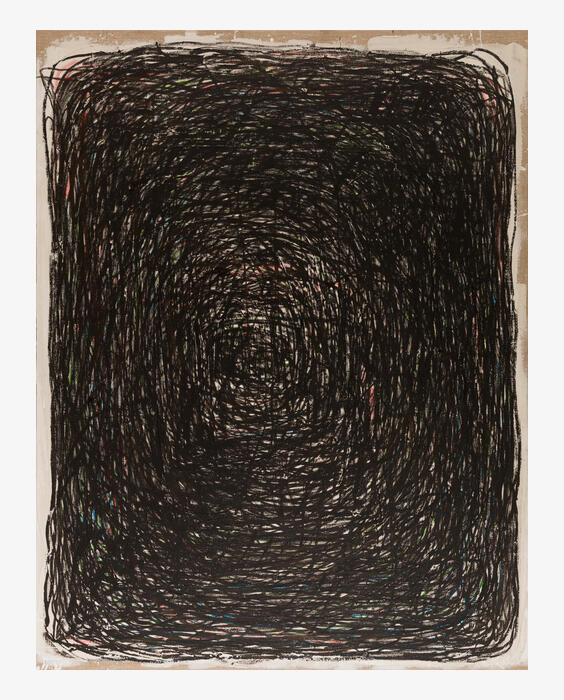 Christian Freudenberger, Untitled (tic 6, hole), 2017
acrylic marker, mixed techniques on canvas, 160 x 125 cm
Courtesy of the artist and DREI Gallery, Cologne
'tic' is the title of a group of works by Christian Freudenberger and, translated from the French, means: a nervous tic which represents a turning point in everyday life. Freudenberger's works are such turning points in which recognisable fragments of the collective image form the basis for reduced pictorial processes, with the facets oscillating between narrative motifs and abstraction. Here, inUntitled (tic 6, hole),the line seems to lead into infinity and is reminiscent of what has long been. (Frank Falderbaum)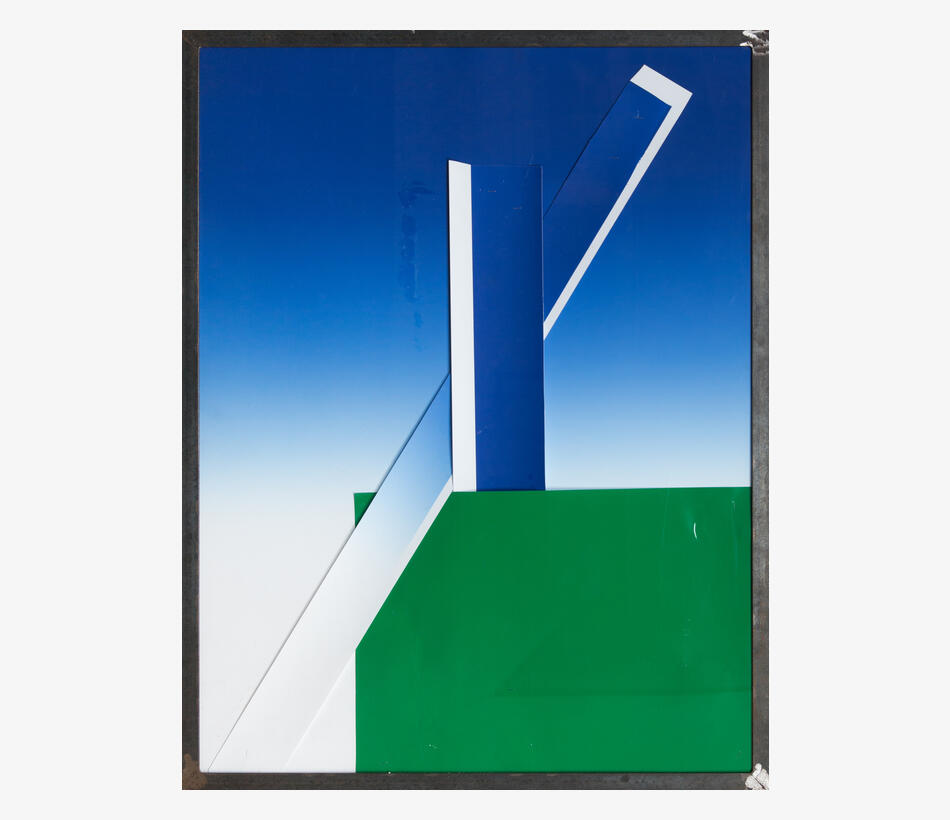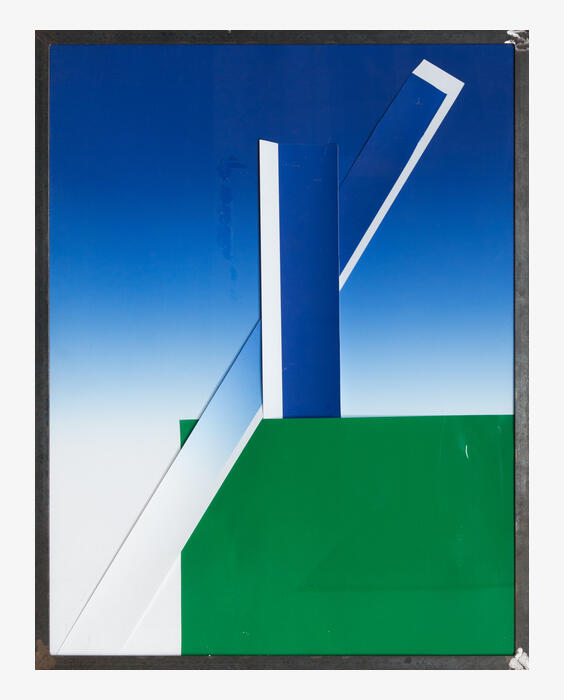 Christian Freudenberger, Log #7 (Produktion) [Log #7 (production)], 2014
PVC, Chromolux card on photo background, steel frame, Plexiglas, 130 x 100 cm
Kollitsch Collection
Painting and graphical reproduction form the focal point of Christian Freudenberger's creative artistic process in which he exploits the design possibilities of the aforementioned media and takes questioning the value of painting to its limit. The image composition of his collages is dominated by graphical elements and their ratio of surface and space, often following a rigorous arrangement which initially seems to be self-sufficient. Nevertheless, the interaction of different picture elements gives rise to a means of observation in which all the parts come together to form a whole and a homogenous picture composition is created.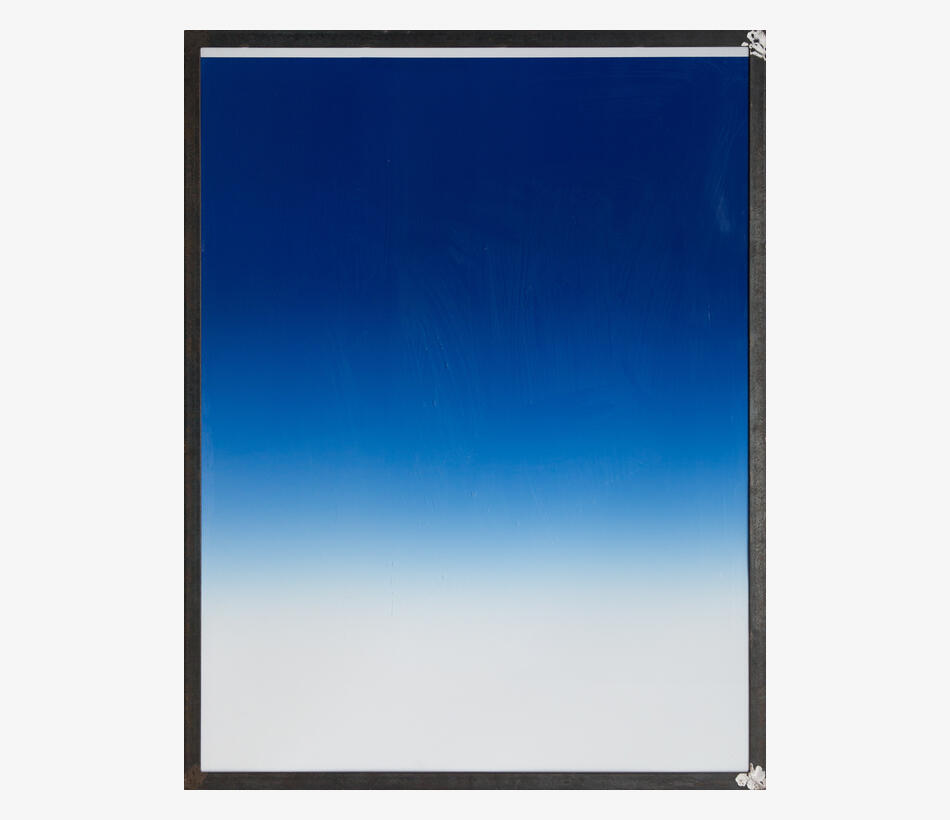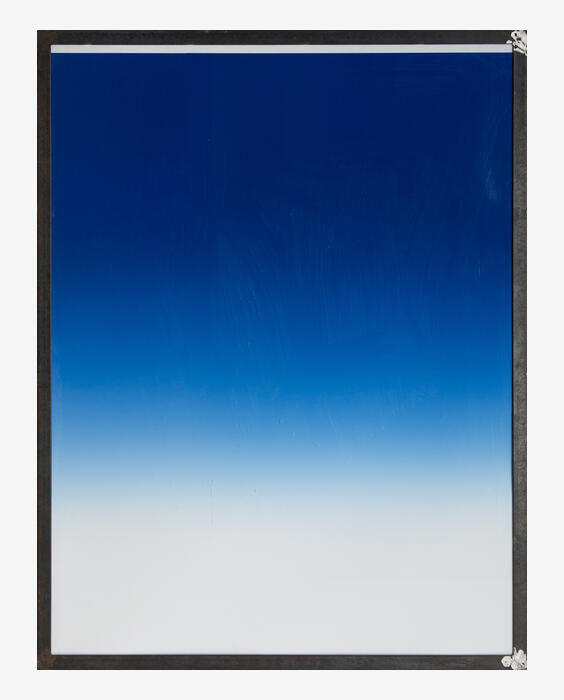 Christian Freudenberger, Log #0 (atmo), 2014
acrylic on photo background, steel frame, Plexiglas, 130 x 100 cm
Kollitsch Collection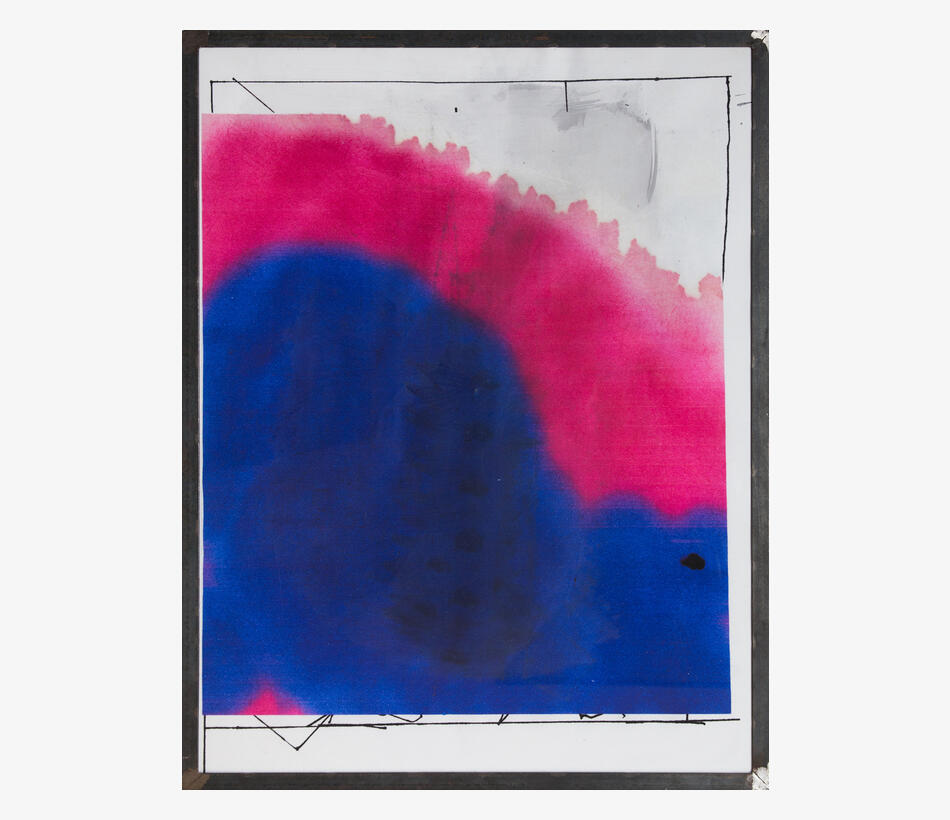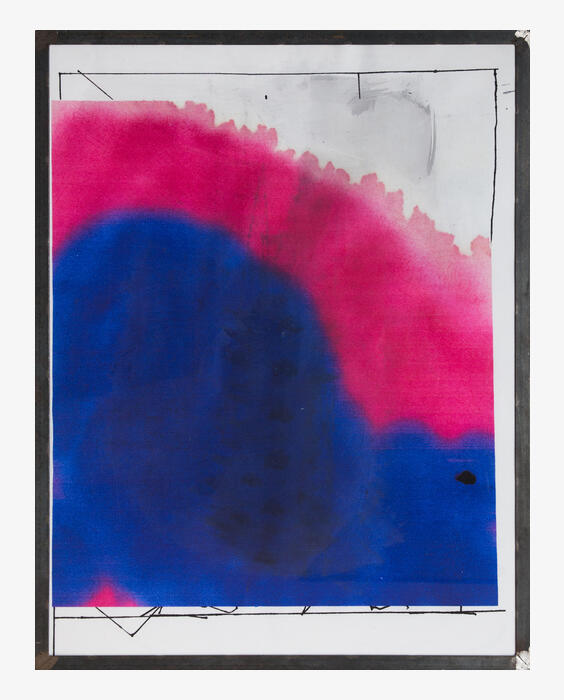 Christian Freudenberger, Log #2 (sticky notes), 2014
inkjet and acrylic varnish on paper, steel frame, Plexiglas, 130 x 100 cm
Kollitsch Collection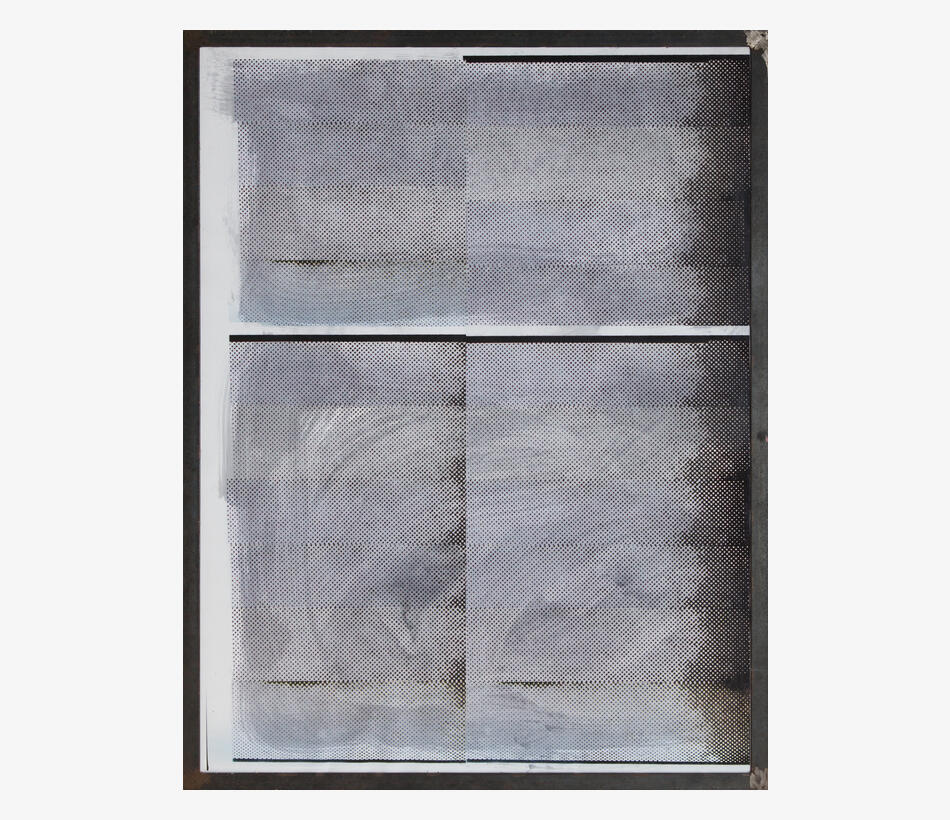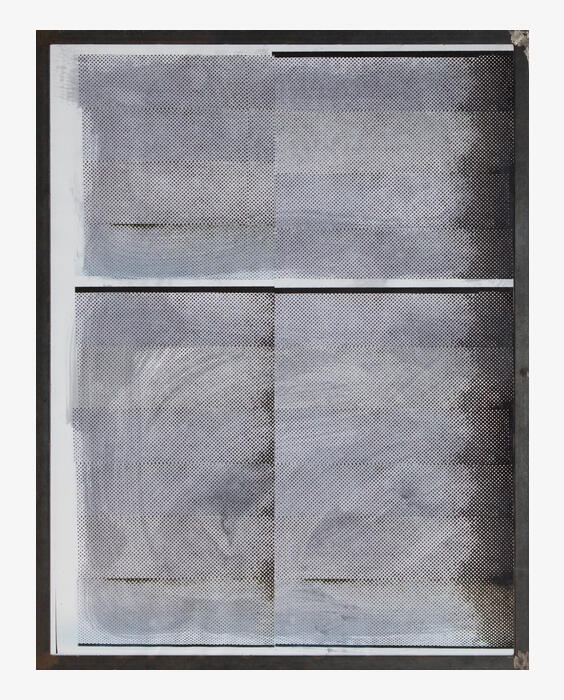 Christian Freudenberger, Log #4 (again, again, again), 2014
Inkjet and acrylic on paper, steel frame, Plexiglas, 130 x 100 cm
Kollitsch Collection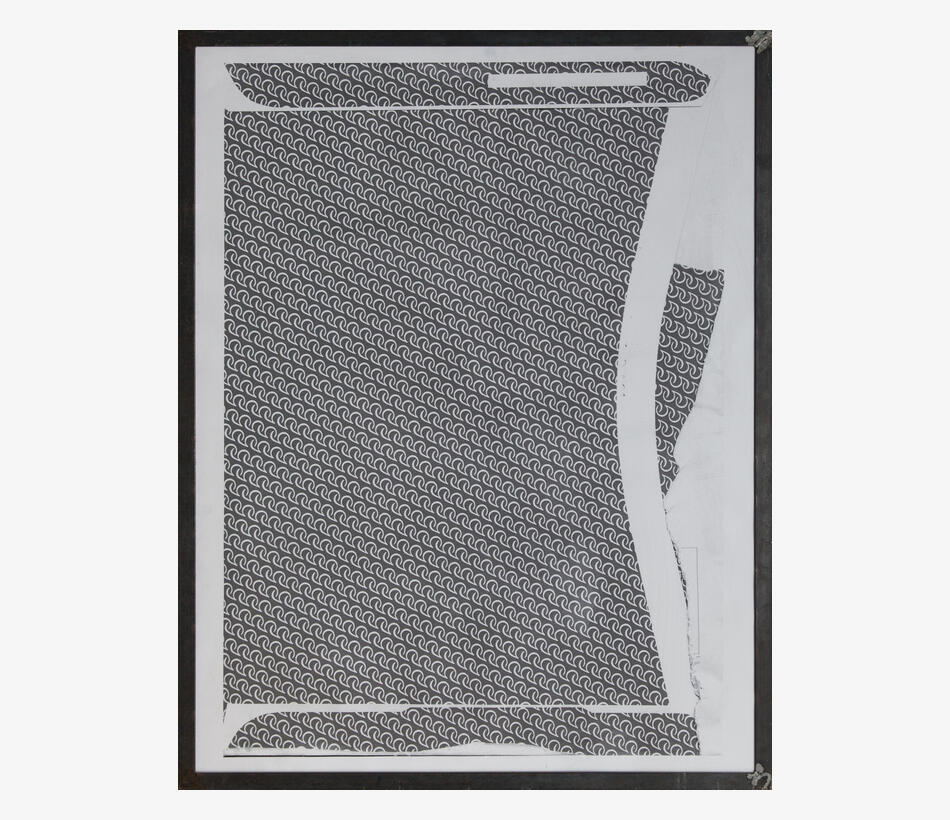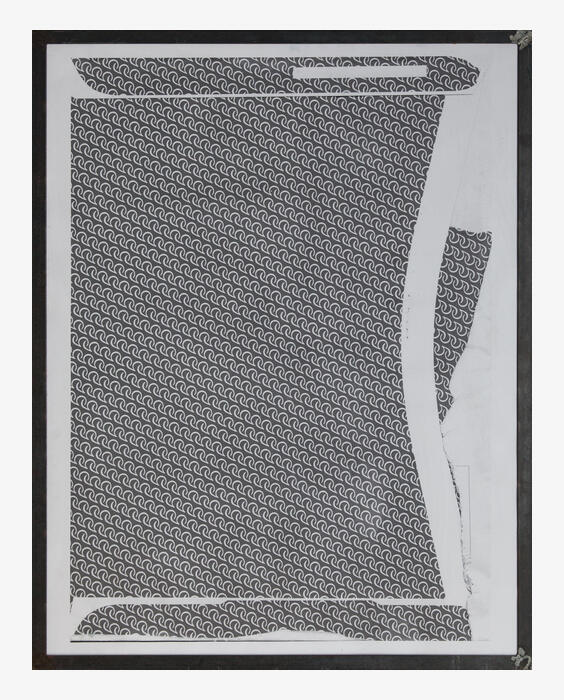 Christian Freudenberger, Log #6 (inside), 2014
inkjet and acrylic on paper, steel frame, Plexiglas, 130 x 100 cm
Kollitsch Collection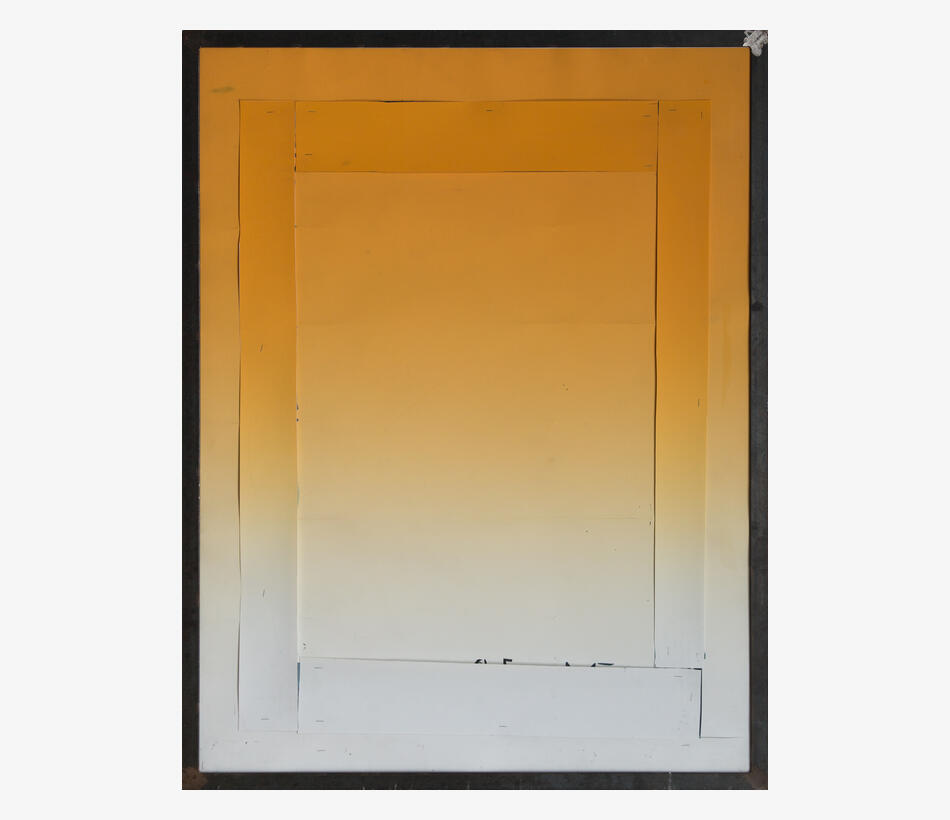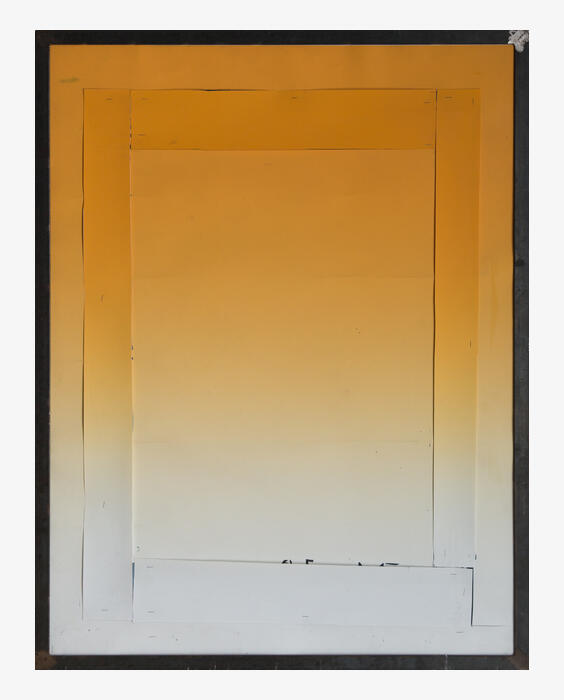 Christian Freudenberger, Log #9 (sunset sunset sunset sunset), 2014
acrylic on hand-cut photo background, staples, steel frame, Plexiglas, 130 x 100 cm
Kollitsch Collection