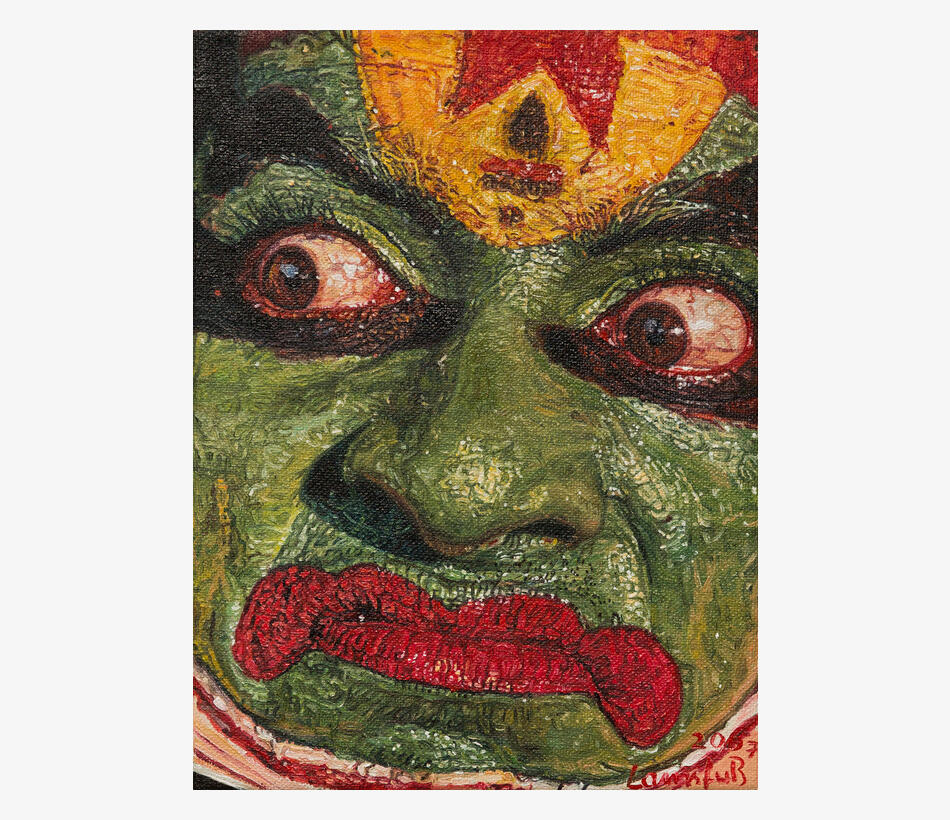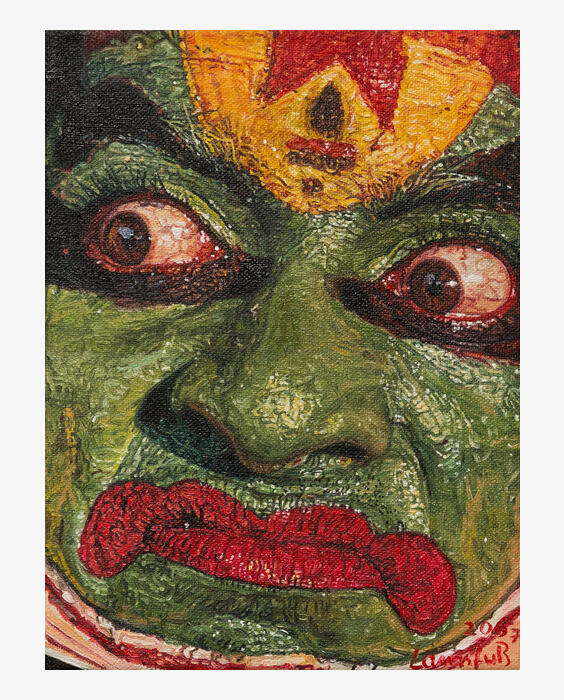 Ulrich Lamsfuß, Xavier Zimbardo: Kathakali, Kerala 1995 India Holy Song, 2007
Oil on canvas \ 24 x 18 cm
Kollitsch collection
A diverse range of image materials from many different media sources forms the starting point of Ulrich Lamsfuß's work. Based on a fascination with imagery, he transfers images to painting based on the principle of 'Everything is said, just not by everyone' and allows the painting process to give rise to a new reality which, through its reproduction, broaches the issues of truth and illusion in images.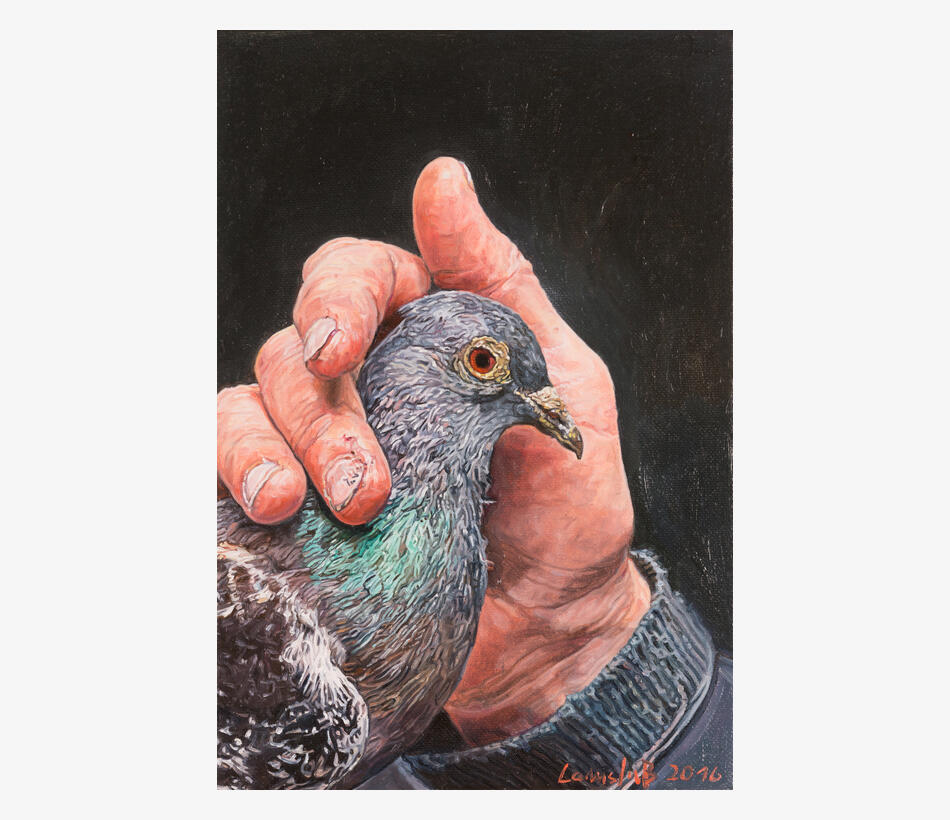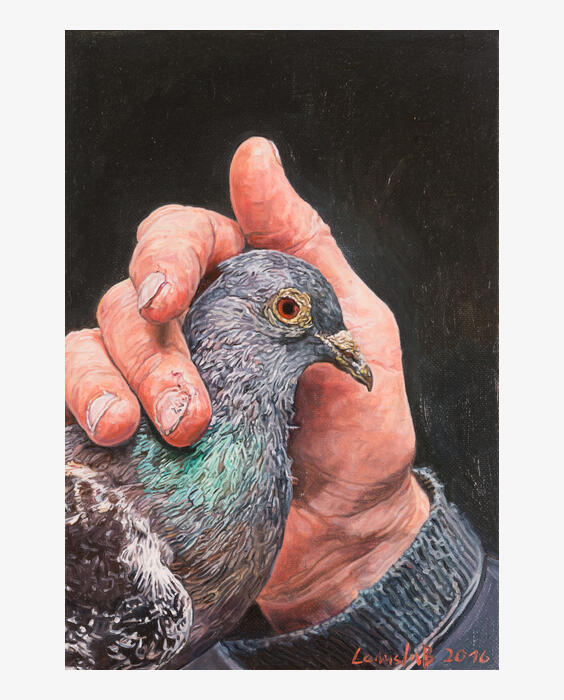 Ulrich Lamsfuß, Heidi Specker, Dove 2016_2, red, 2016
Oil on canvas 26 x 18 cm
Courtesy of the artist and Galerie Hammelehle und Ahrens, Cologne
Ulrich Lamsfuß works meticulously to transfer photographs to painting and in doing so, seeks to call into question reality and illusion, beauty and truth, mediatisation and perception. He selects his templates from the wide-ranging flood of information available in our modern age and bases his creations on various media spheres ranging from fashion and natural science magazines to film, advertising and the history of art. Starting with photography as a media product of reality, his image transcriptions are placed within a new context and demonstrate a new reality, a new illusion.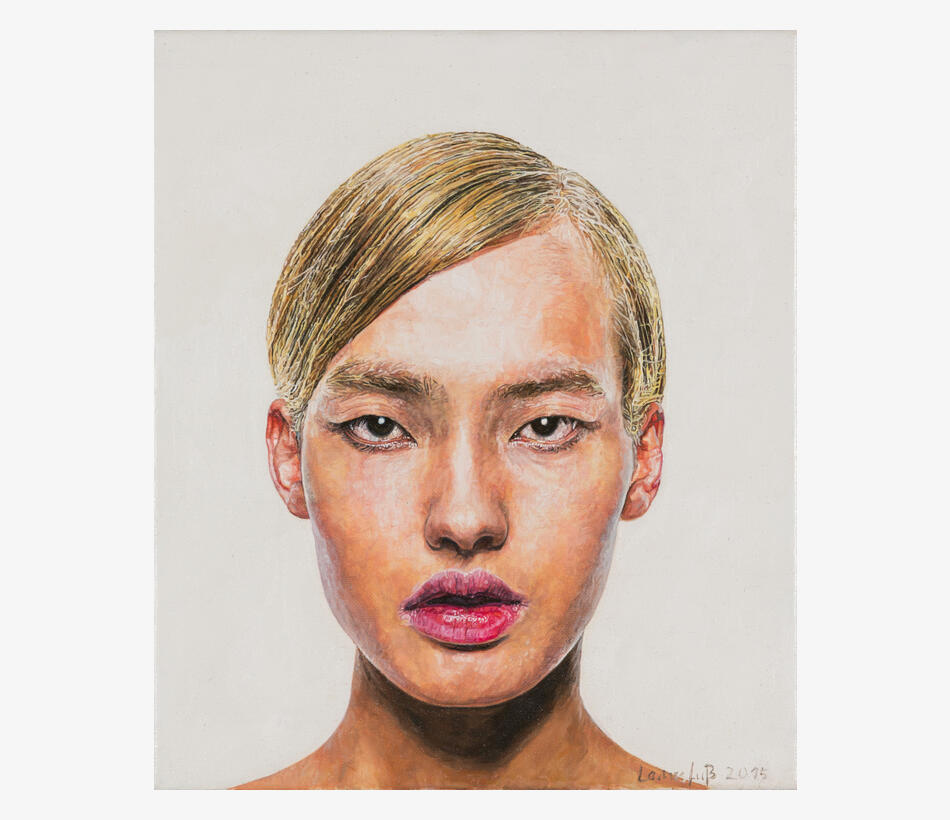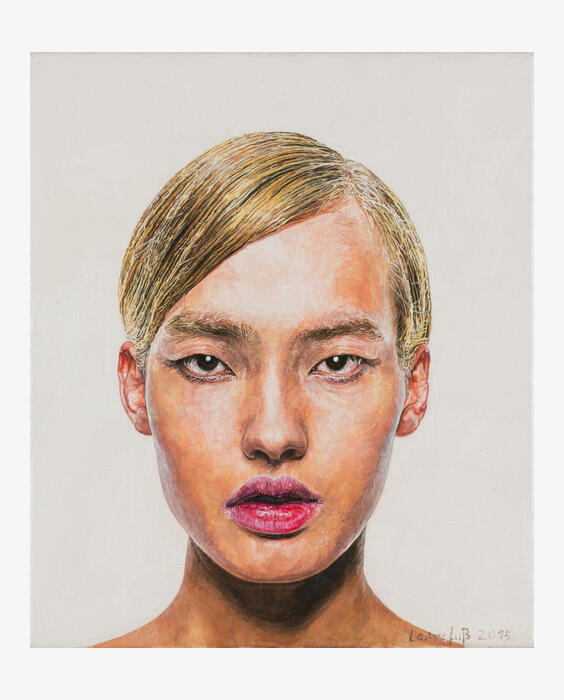 Ulrich Lamsfuß, Jürgen Ostarhild, Avatars 2002_1, blond, 2015
Oil on canvas 35 x 30 cm
Kollitsch Collection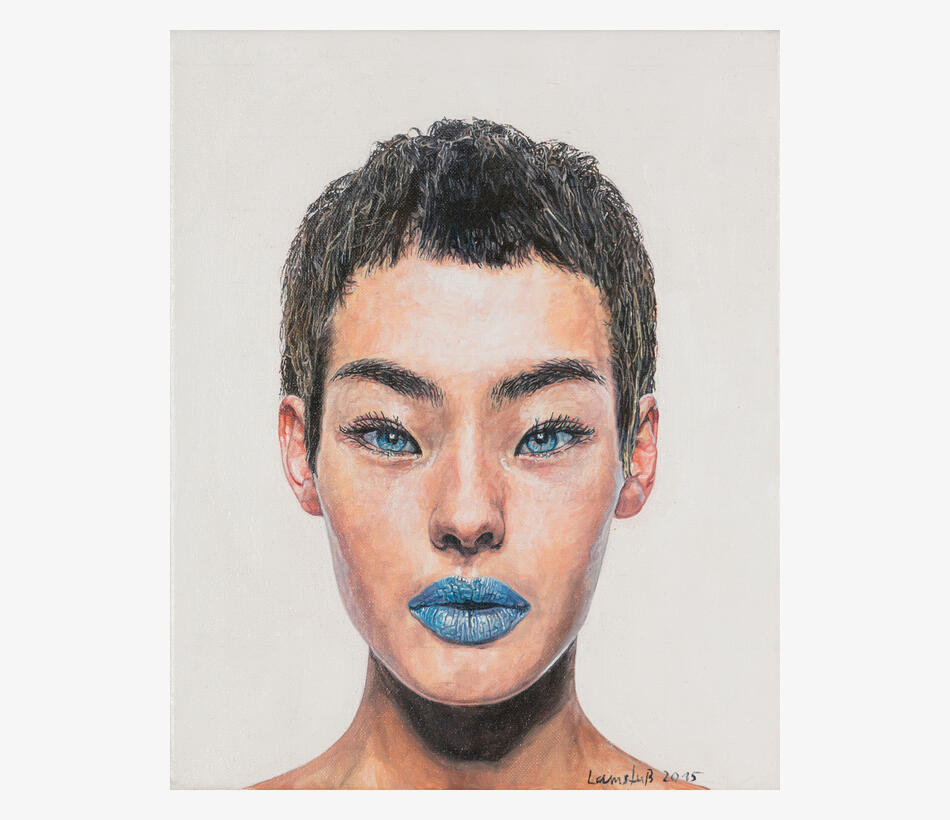 Ulrich Lamsfuß, Jürgen Ostarhild, Avatars 2002_2, blau, 2015
Oil on canvas 35 x 30 cm
Courtesy of the artist and Galerie Hammelehle und Ahrens, Cologne