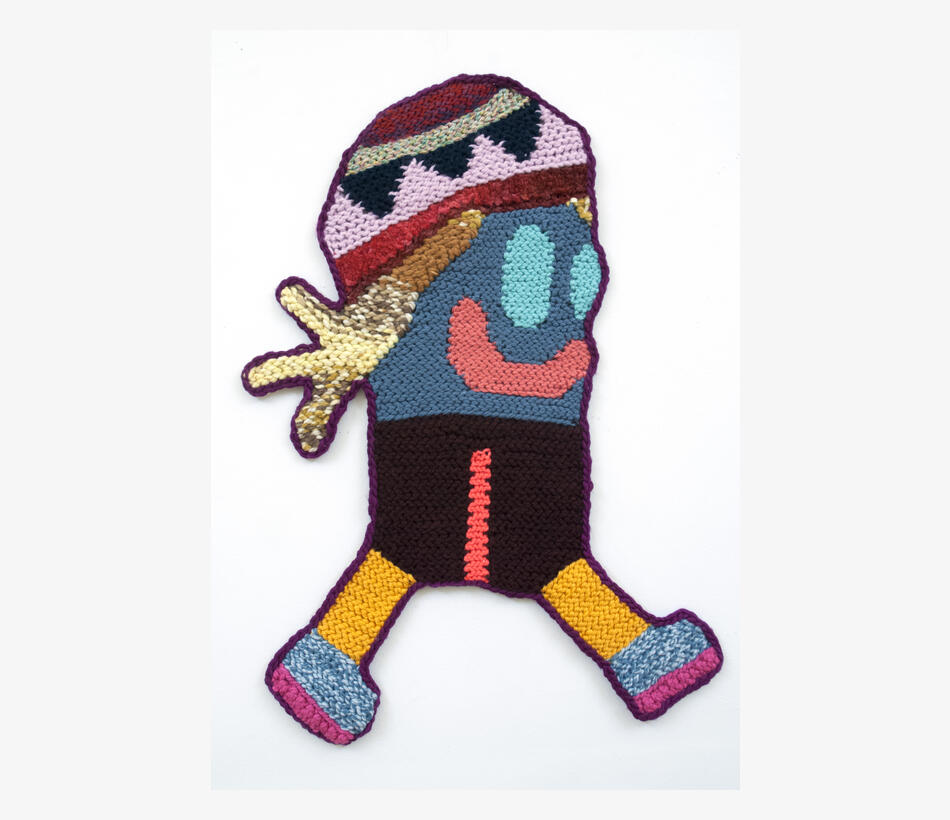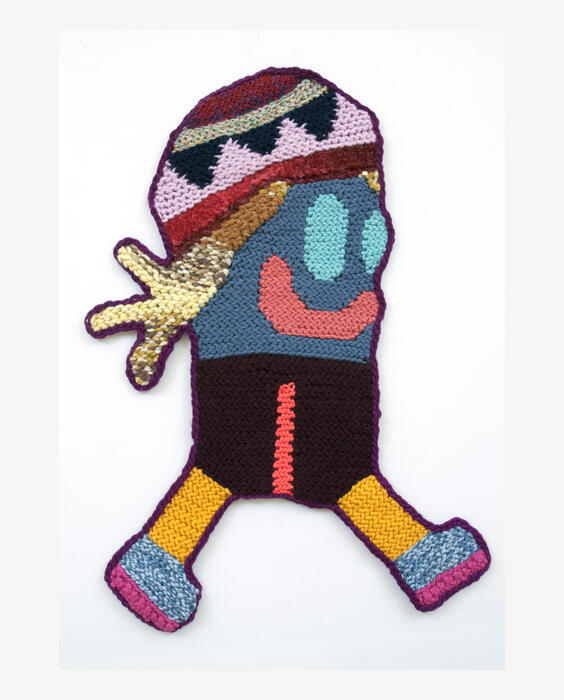 Caroline Wells Chandler, Gretel, 2017
Hand crocheted assorted wool, 89 x 50 cm
Kollitsch Collection
The crocheted works of Caroline Wells Chandler feature various characters bursting with radiant dynamism and strong colours and centred around the transgender issue in a genuine and natural way. They tell the story of a journey through gender worlds in their various manifestations, of liberating transformation and of a life full of renewed completeness and acceptance. The centre of their bodies is dominated by a vertical line which can be seen as reference to all gender identities as well as a scar from gender reassignment surgery, allowing for a wide range of interpretations yet defying any clear classification or categorisation.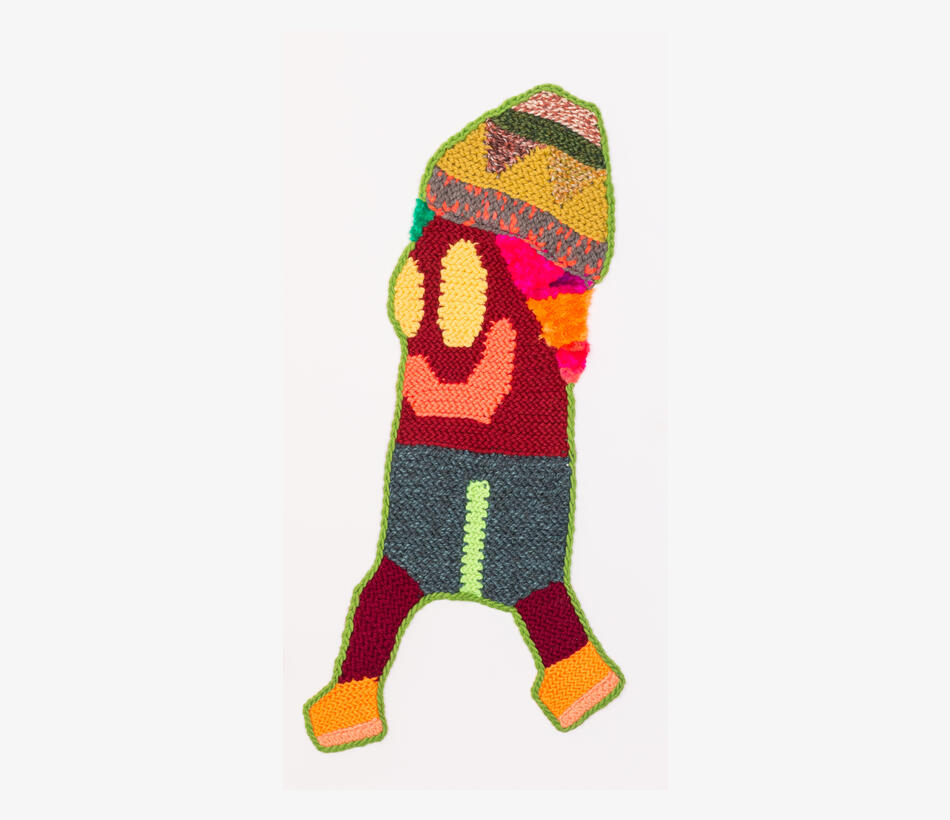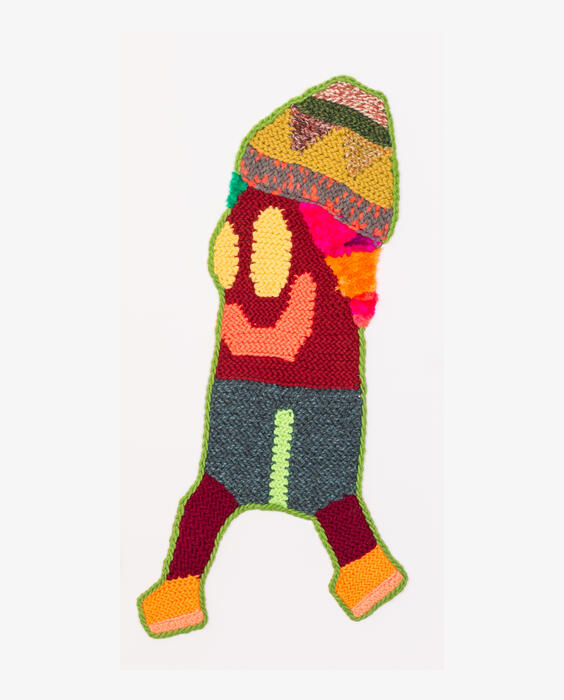 Caroline Wells Chandler, Adalwine, 2017
hand crocheted assorted wool, 87 x 44 cm
Kollitsch Collection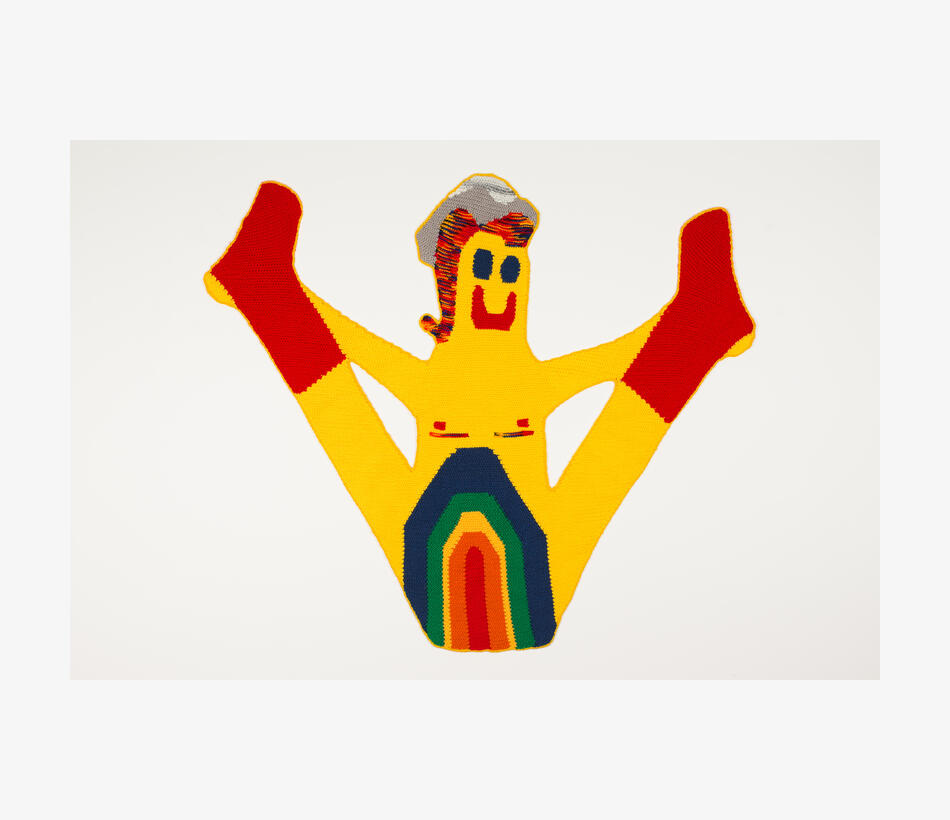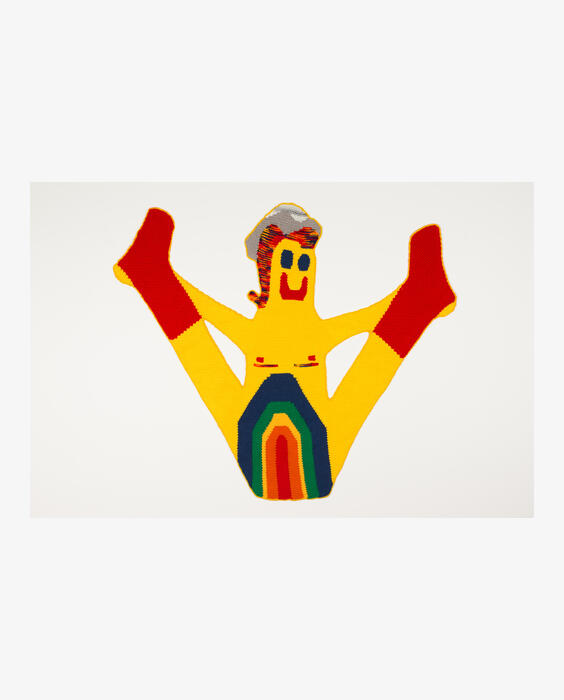 Caroline Wells Chandler, Rainbow Bright (Orgin), 2015
Hand crocheted assorted wool, 160 x 185 cm
Courtesy of the artist and Roberto Paradise, San Juan
The large-scale Rainbow Bright crocheted work forms part of the 'Orgin' series (word created from the terms 'origin' and 'organ') by Caroline Wells Chandlers whose core artistic themes are transgender and the breaking down of all sexual barriers. The name 'Orgin' also makes reference to
Gustave Courbet's L'Origin du monde (1866) which features a close-up of the female genitalia. Chandler also draws on the character of the disco band 'Village People' who embody male stereotypes and are associated with homosexual clichés. Smiling, they show off their mastectomy scars as colourful rainbows emerge from the centre of their bodies, seeming to rise above any attempt at gender classification and out-shining all else.