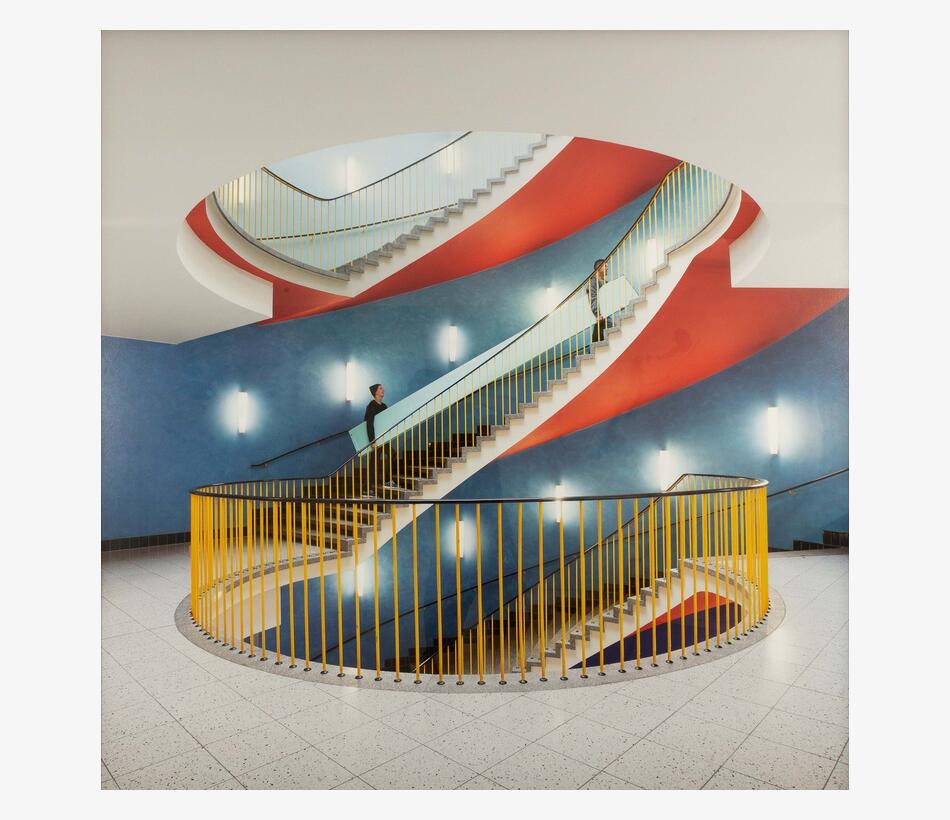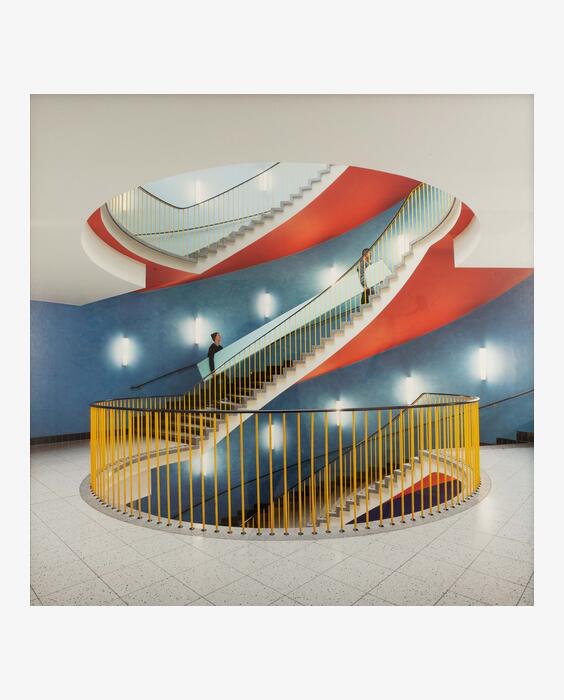 Julius Brauckmann, Agrippabad, 2015
Inkjet print, 150 x 150 cm
Courtesy of the artist
The large-scale Agrippabad (2015) could be called the product of a happy coincidence. Julius Brauckmann depicts two men carrying a used springboard up a staircase which will belong to another work. This forms a reliable diagonal in a whirling maelstrom of primary colours, spirals, circles, verticals and horizontals on the depicted 1950s staircase of these baths in the centre of Cologne.
— Frank Falderbaum
Julius Brauckmann, Namedropping, 2014
HD-Video, Dauer 11' 13''
Courtesy der Künstler
Julius Brauckmann beschäftigt sich in seinen Arbeiten häufig mit dem Verhältnis von Schein und Wirklichkeit. Seine Videoarbeit Namedropping (2014) zeigt uns in Endlosschleife einen prächtigen Papagei, der vollkommen unbekümmert die Namen der fünfzig einflussreichsten Künstler einer Ranking-Liste vom Juni 2014 kräht, beginnend mit Andy Warhol und Pablo Picasso, endend mit Mona Hatoum. Und wirft ironisch dabei die Frage nach der Wichtigkeit dieser Liste auf, die den Kunstmarkt zu regieren und das Verhältnis von Künstler zu Markt zu definieren scheint. Und möglicherweise in einer eigenen Zugehörigkeit enden könnte.
— Frank Falderbaum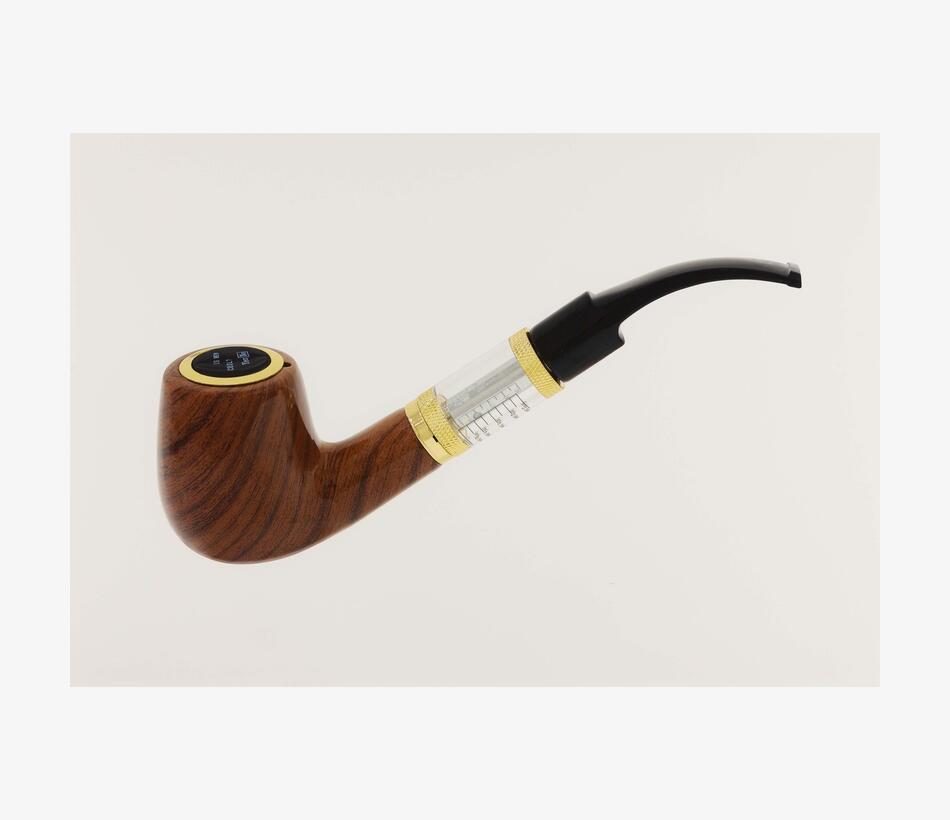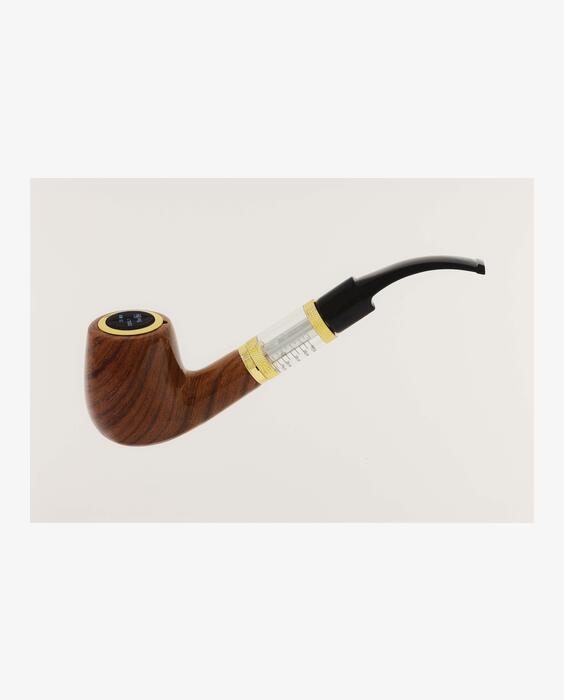 Julius Brauckmann, E-Pipe, 2016
Inkjet print, framed, 55 x 80 cm
Private collection, Cologne
Of course, René Magritte is the inspiration for E-Pipe (2016) with his iconic work The Treachery of Images which features a pipe and underneath the words 'Ceci n'est pas une pipe'. What am I seeing, is it true or real, either ... or, yes or no? This is taken even further by Julius Brauckmann with his e-pipe where negation is replaced with a technical modification. The questions remain. The smirks too.
— Frank Falderbaum