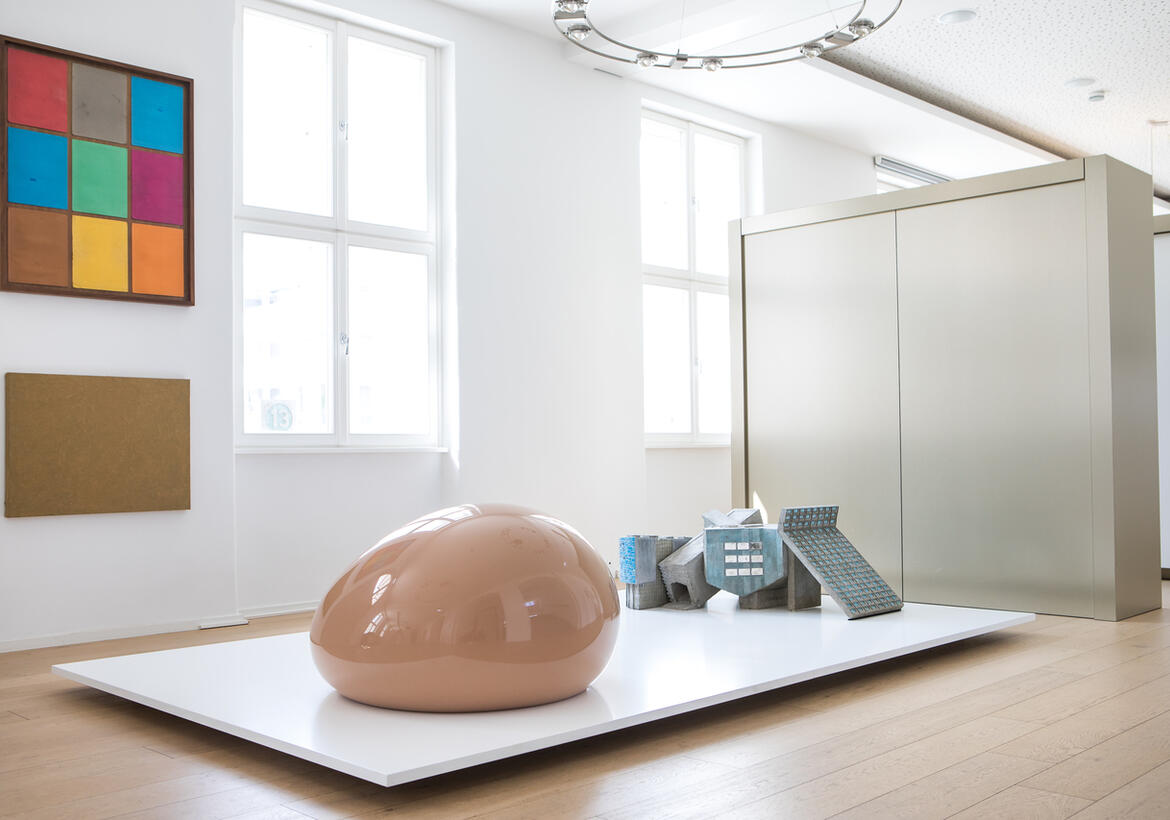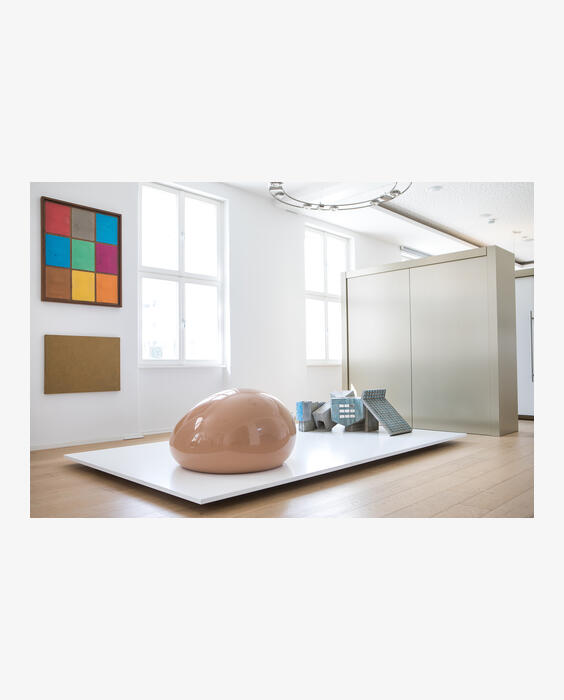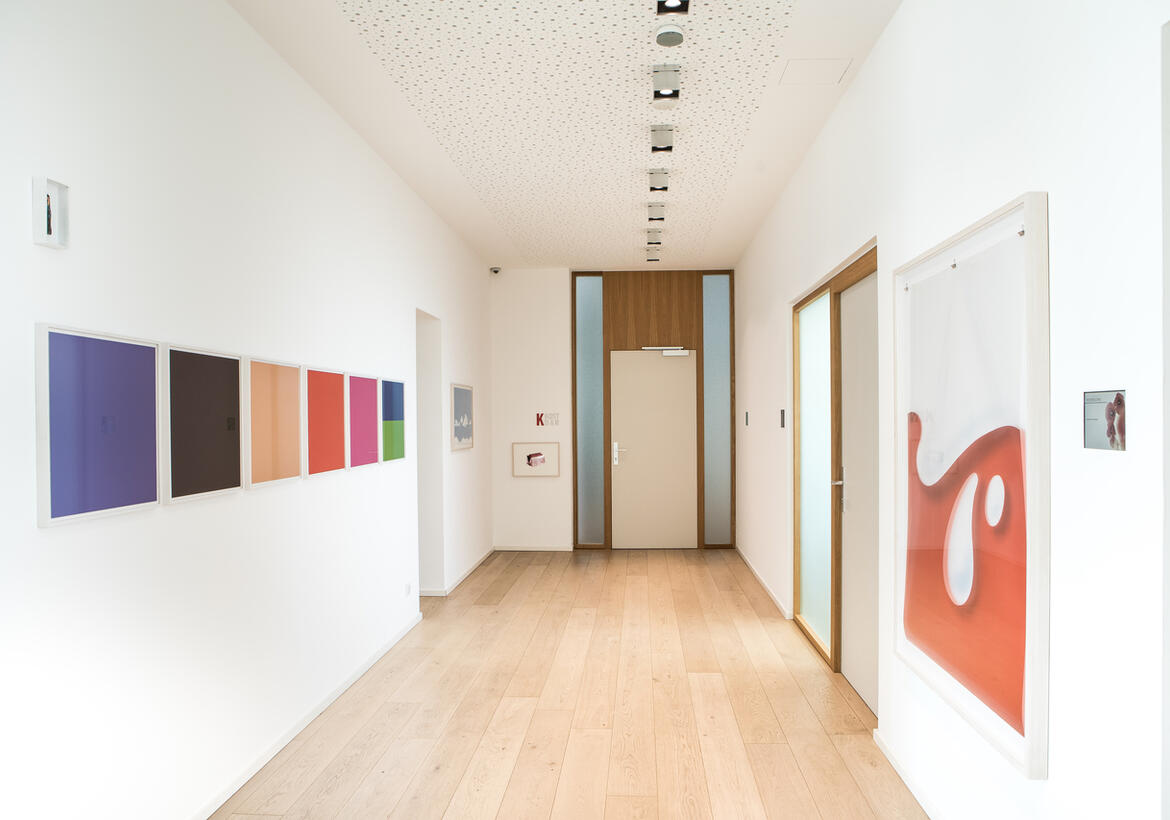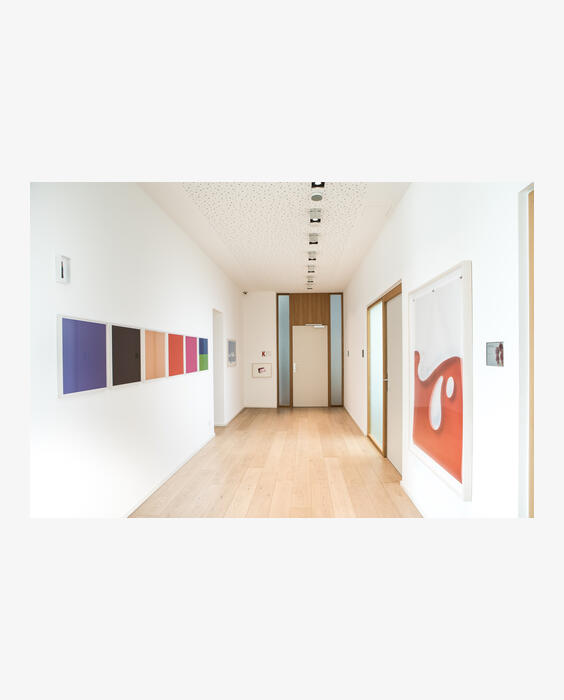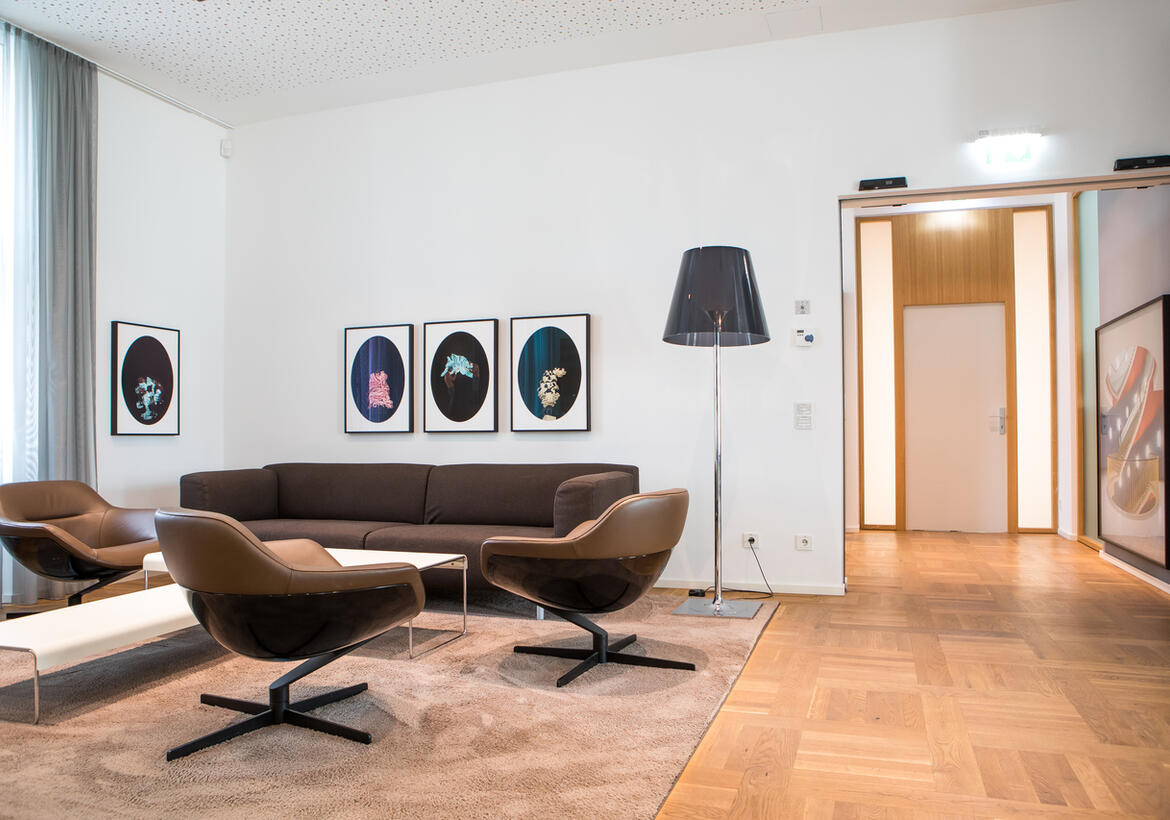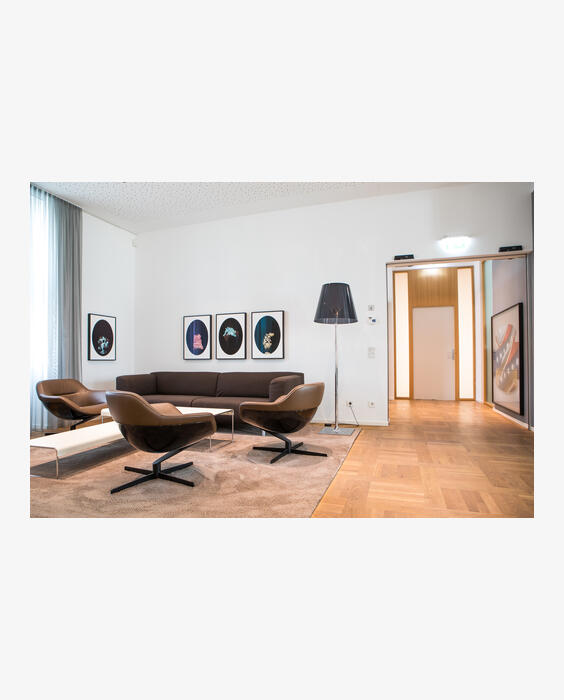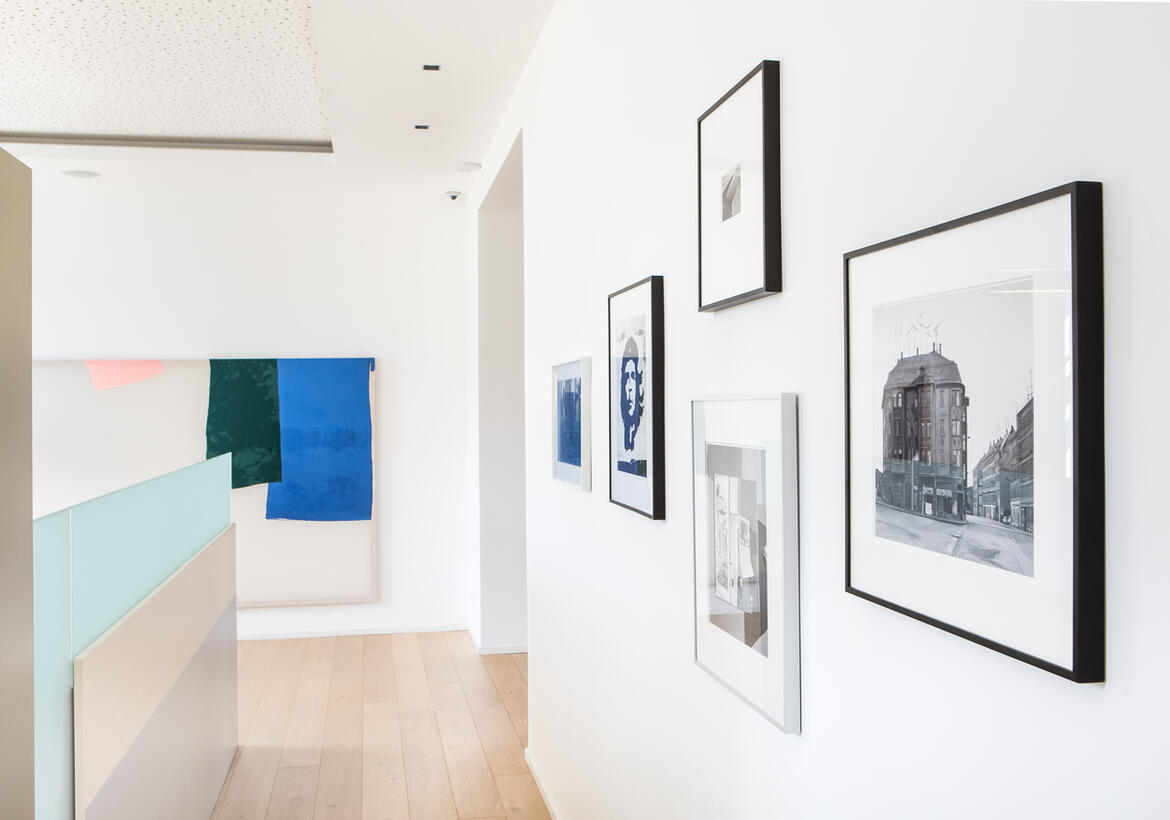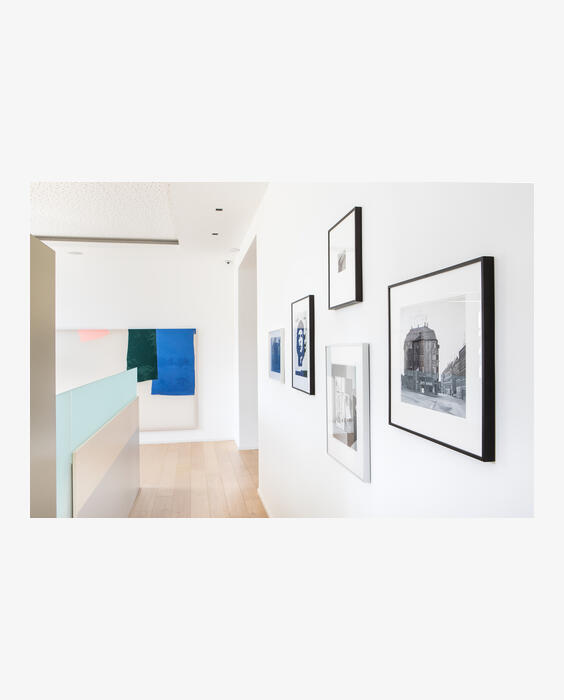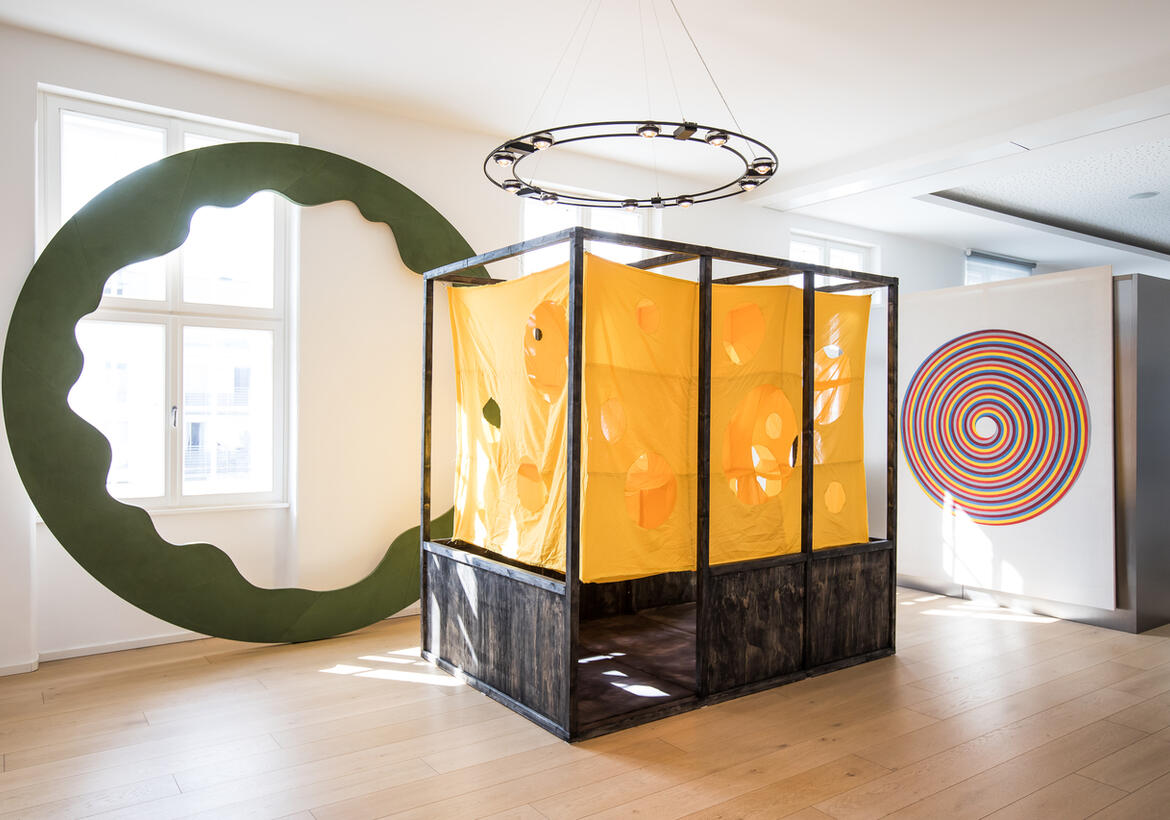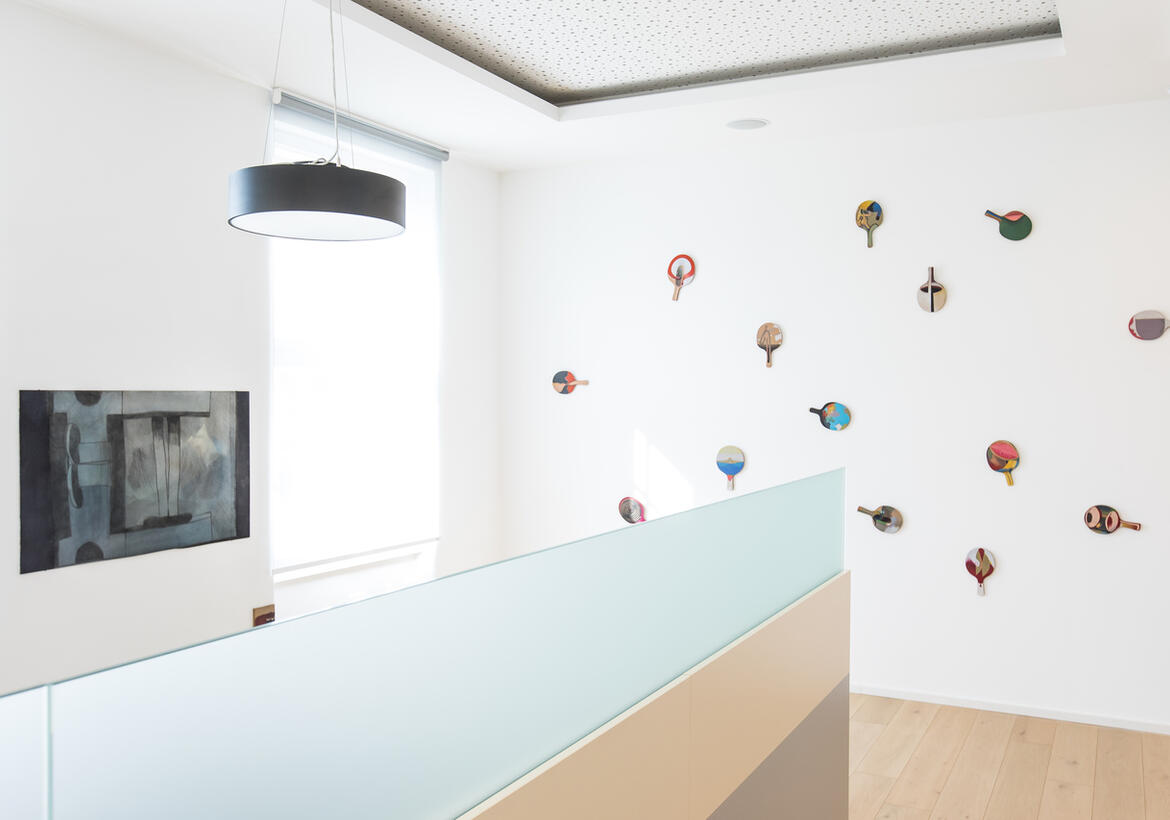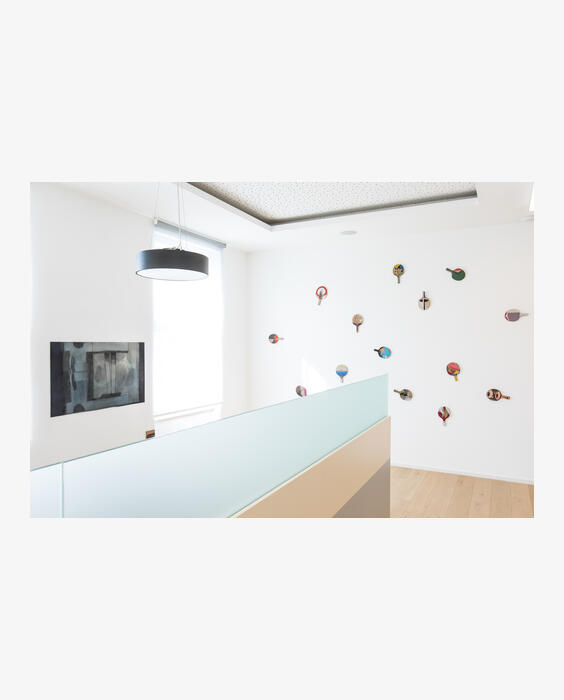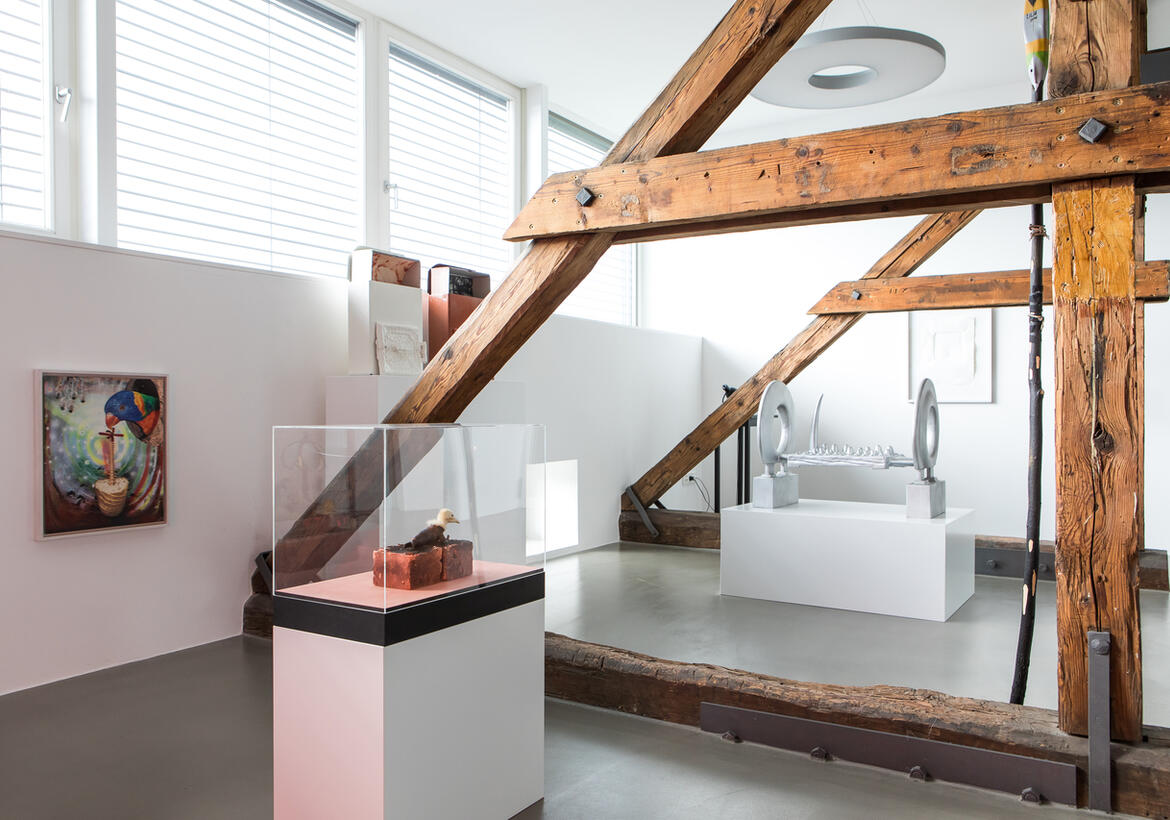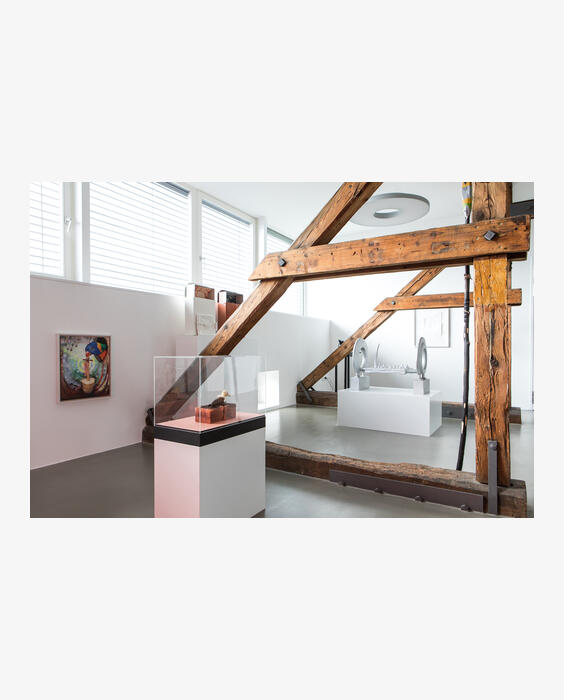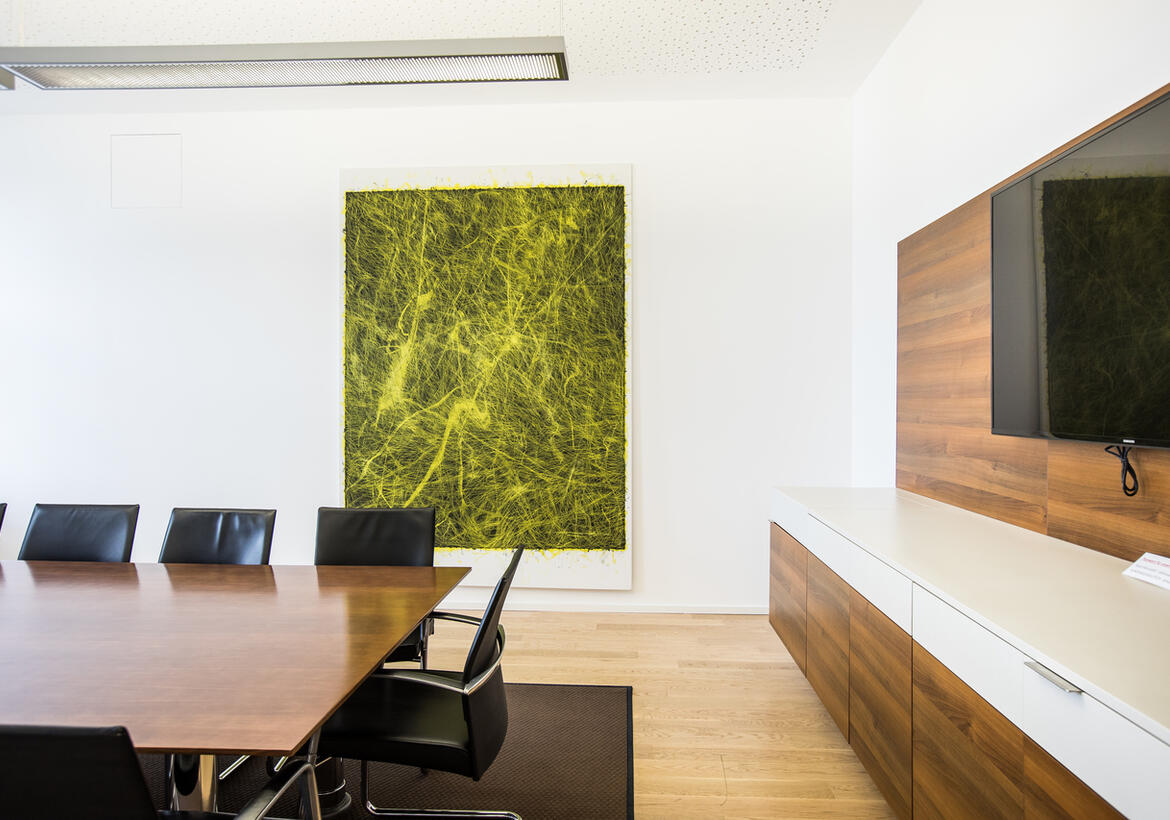 SCHAU....5
01.10.2018 – 05.07.2019
A little anniversary marking the fifth 'Schau' event kicking off the Autumn of Art at the KUNSTHAUS : KOLLITSCH this year. Yet again there will be plenty of new and exciting works but first a little insight from the viewpoint of our curators.
The notion of using art to create a pleasant working environment for employees of the Kollitsch company is not new but in this case has proven hugely successful over an extended period of time. The project has met with great interest from employees and it has been encouraging to see just how often works of art initially seen as controversial have come to be appreciated over time, following the subject of much discussion. In fairness, it should be mentioned that the reverse has happened also. But fortunately, the emphasis is on the ongoing process and, however this ends, an encounter with art and with the individual work is always involved. And isn't art a human right, after all?
Another indication of the success of the process is that works of art gifted to the collector couple by employees have this year been seamlessly integrated into the collection and cherished.
In this context, it should also be mentioned in particular that the constant and flowing expansion of the collection (and this is not taken for granted, in general) along with the strong wish of the collector couple that exhibition manager Magdalena Koschat should take care of everything means that the collection is constantly accessible to the public and many visitors with an interest in art regularly attend and enjoy her free tours.
Looking back at 'SCHAU….1', it was a challenge to fill a completely empty, large building – a protected monument itself. Yet it was achieved magnificently and without difficulty and so today, as part of 'SCHAU….5', we can look back from a curator's viewpoint at a somewhat courageous development which has very much pursued its original goal of supporting young artists. Now the works of both successful and hopeful young artists are brought together here and their variety and quality bring joy to the curators and visitors alike when strolling through the collection.
The works are in line with the mood of the day, as reflected in works by Evan Roth who focuses intensively on the internet, electronic media and social networks. A process which will not reach a conclusion any time soon, like the gender issues addressed in the knitted works by Caroline Wells Chandler last year which have found renewed significance following the 'Me Too' movement.
Visitors are welcomed to this small anniversary show by a work created especially for the building by Violet Dennison, a very young American artist who explores the issue of pollution in the sea, i.e. the environment in the broadest sense, along with communication. It is formed of seaweed, taken from both sides of the ocean, from Venice and Massachusetts and brought to Klagenfurt. A work which was recently also on display at the New Museum in New York in a similar format. The large turbine opposite, its antenna set to 528 Hz, can lead to a subconscious sense of well-being and this can be advantageous, given the stimulating format. Megan Rooney likewise is a very young American artist full of hope whose very feminine and gentle yet exceptionally striking watercolours make a statement unlike anything seen in the building before.
Rozbeh Asmani's large-scale Kinder Droplet is this year's so-called key-piece of the exhibition alongside the stamp created at the same time and guides us into a world of colour whereby an abyss opens up behind apparent abstraction and charming subject matter, offering completely new insight into the worlds of the company.
The young Cologne-based artist Ralph Schuster is a master of the pen and saw and the magazine Monopol has dedicated an entire page to his works in time for 'SCHAU….5'. Be captivated by his profound and humorous works with his 15-part work consisting of 'table tennis' racquets forming a focal point on the first floor and setting a wonderful balance with Jan Paul Ever's large-format photo works which have long been part of the collection. The top floor contains a new installation of sculptures acquired over time which, as this year's new addition, includes a gift from Berlin-based artist Ina Weber which makes specific reference to Klagenfurt.
A new work from Berlin-based artist Anna Virnich is also now featured in the collection, one of her large-scale textile works which are currently very much in demand. We would like to express our thanks for being able to acquire this work which is all down to our fortunate long-standing connections with other galleries which, like us, are mesmerised by art and have supported us with many generous loaned works of art over the years. We would also like to say a heartfelt thanks to the artists at the heart of the collection. Deserving of a special mention are Vincent Tavenne who selflessly contributed his 'Interactive cheese' and Nina Rike Springer whose generous and large-scale loaned work forms a centrepiece in the KostBar.
And last but not least, thanks also to Sigrun and Günther Kollitsch, for their openness to art as an adventure and for the trust they place in us as curators. It is both an incentive and a pleasure to keep on expanding our horizons and retaining a spirit of freshness.
We hope you enjoy some interesting discoveries and derive great pleasure from visiting the KUNSTHAUS : KOLLITSCH – whether once or, hopefully, on several occasions.
— Frank Falderbaum and Hans Vieth