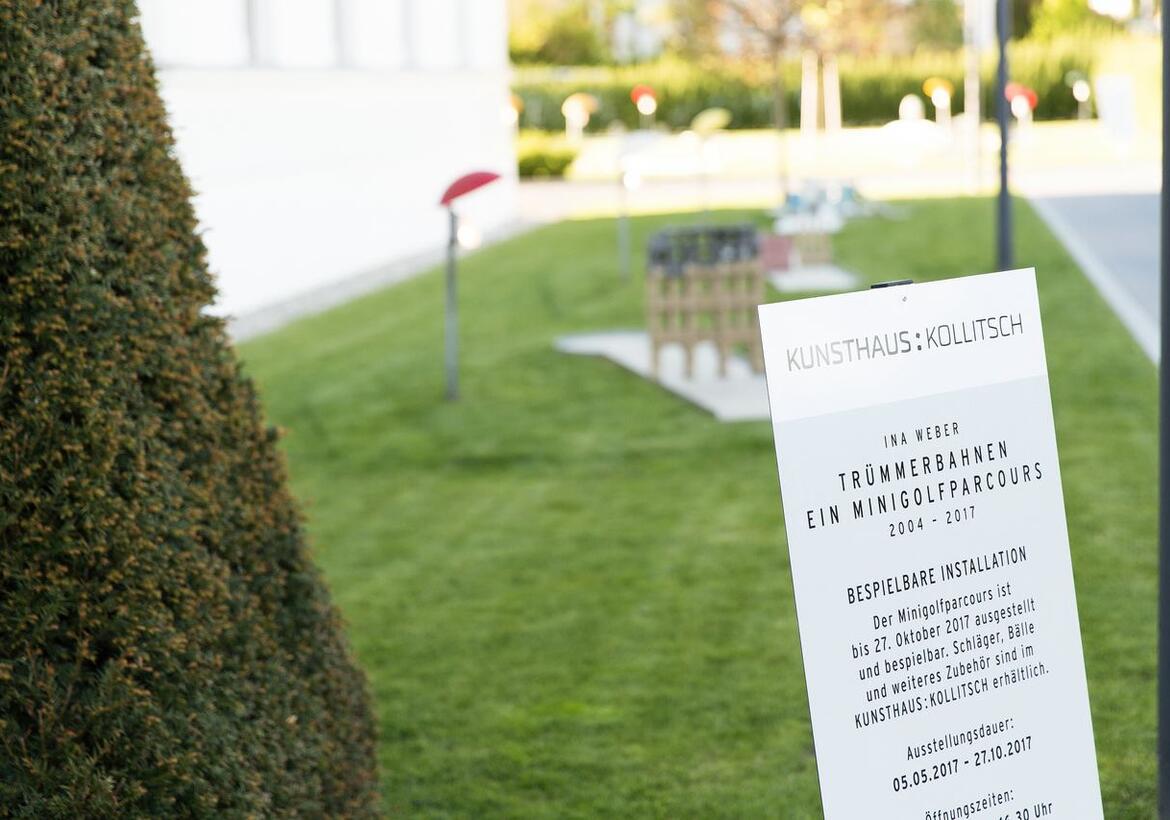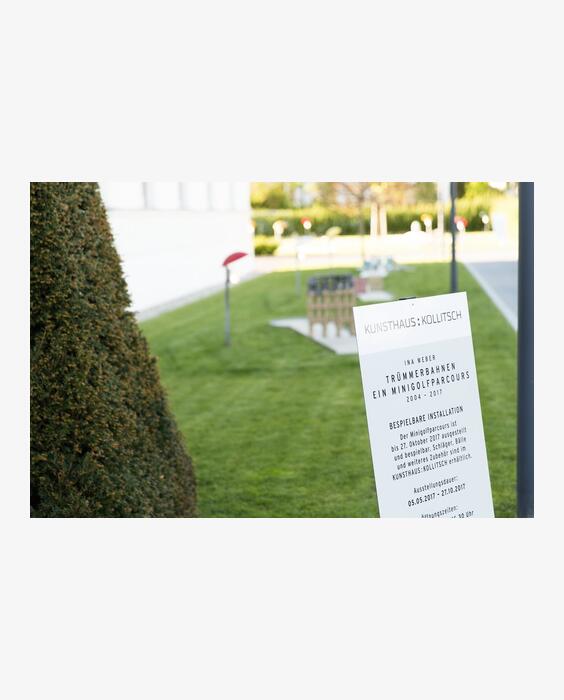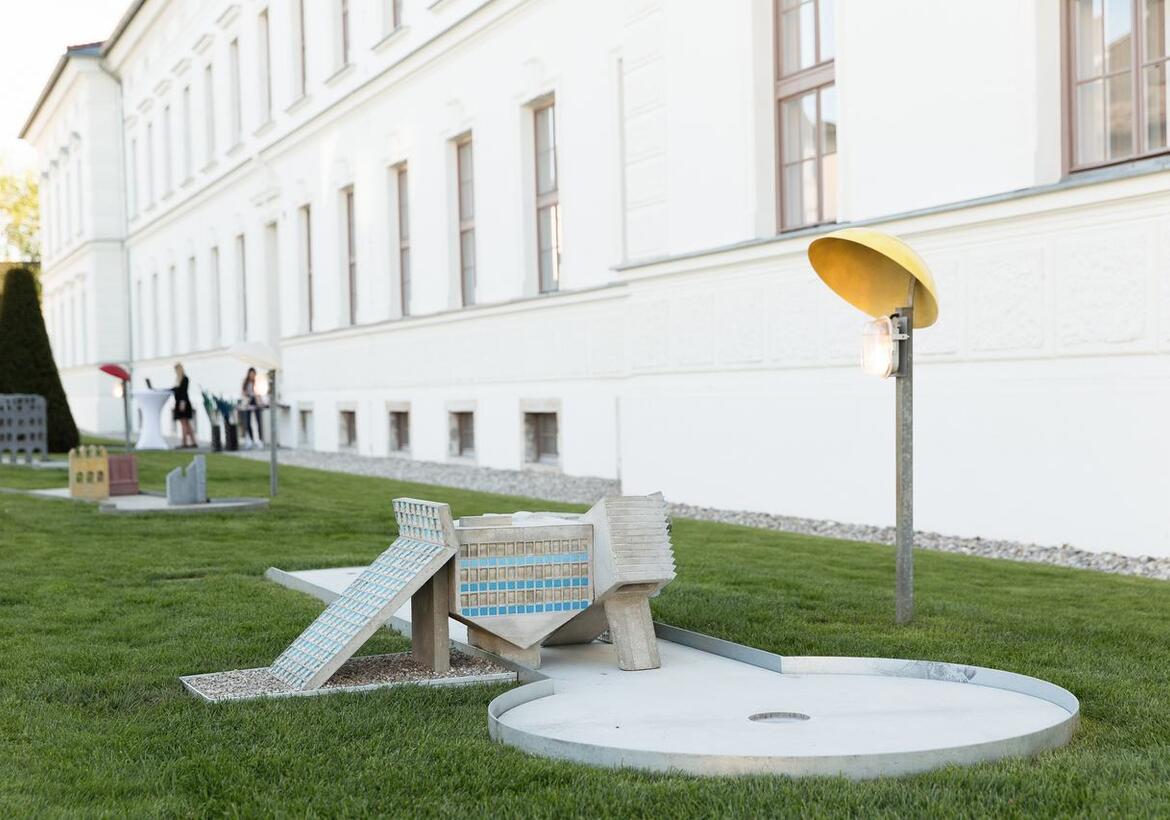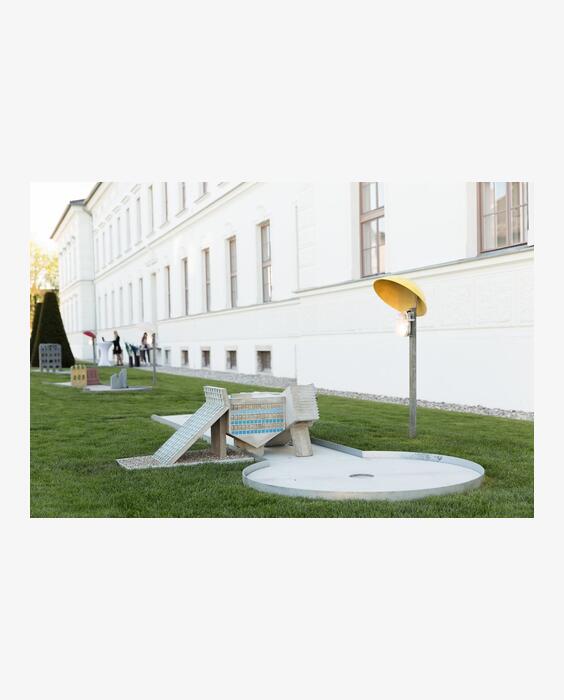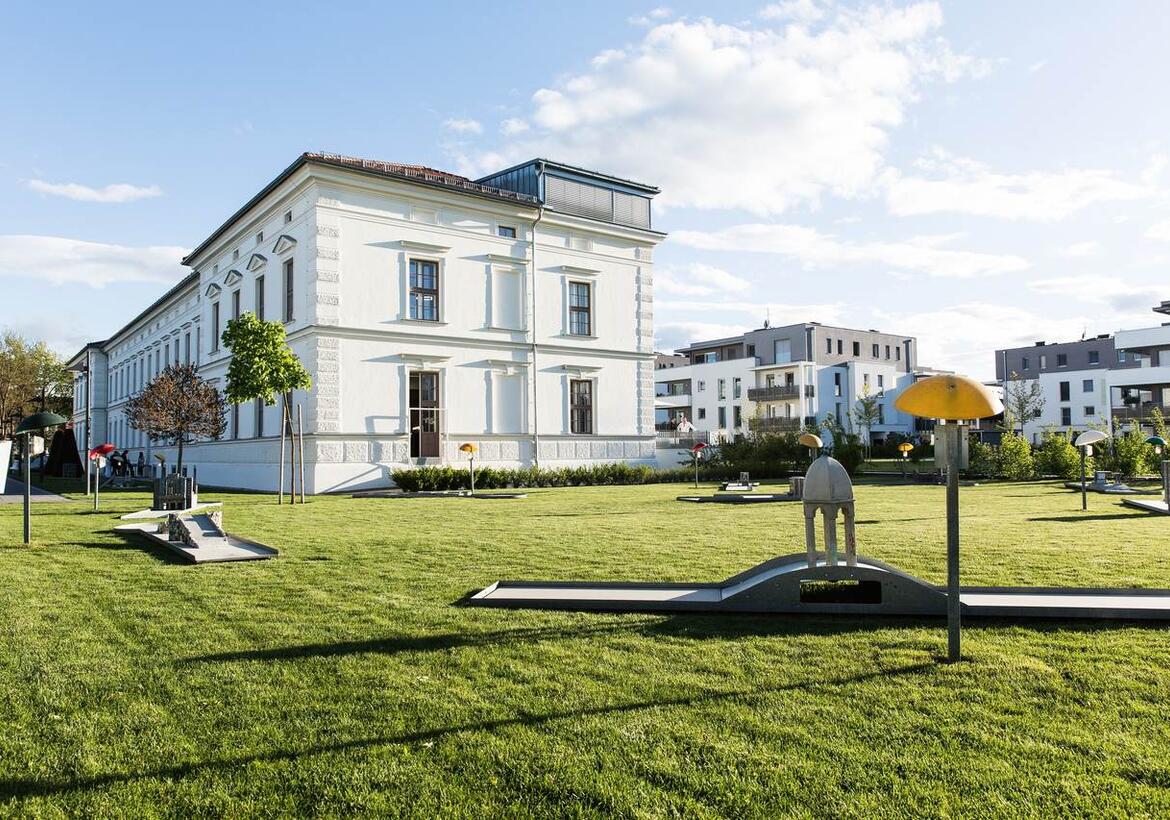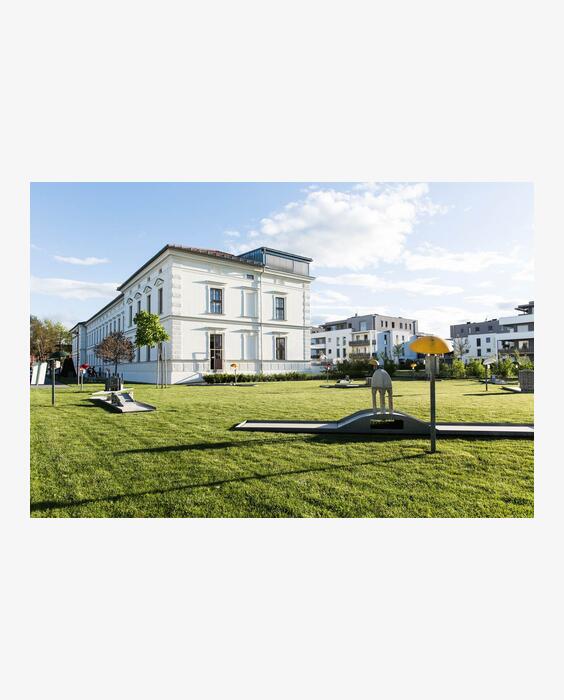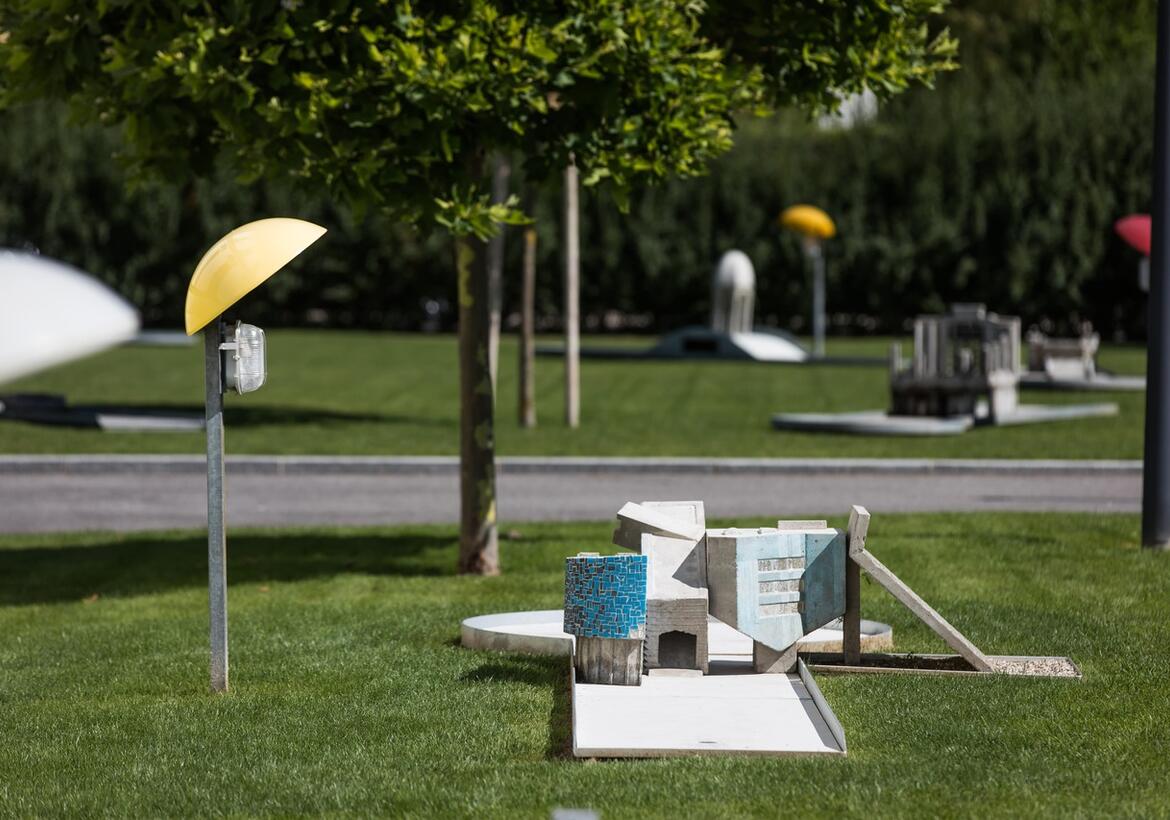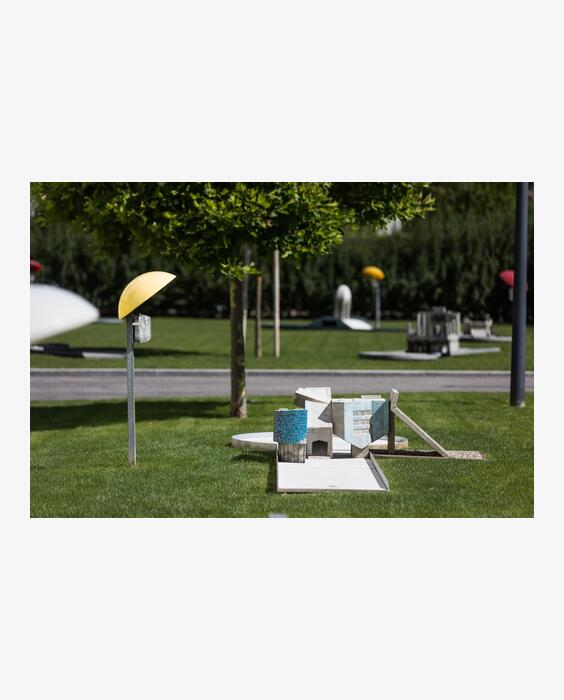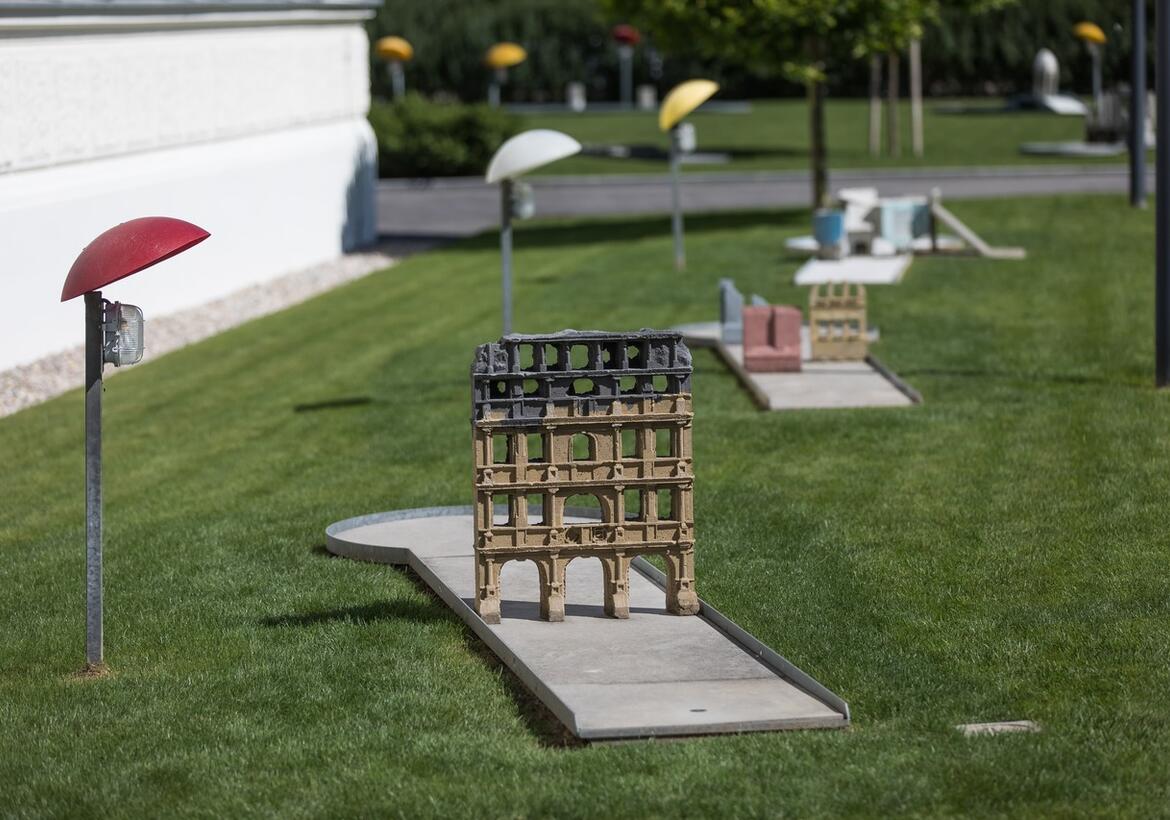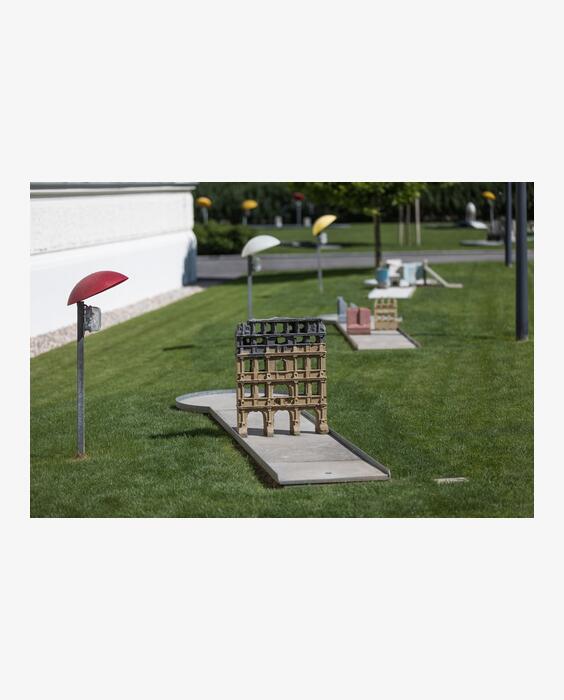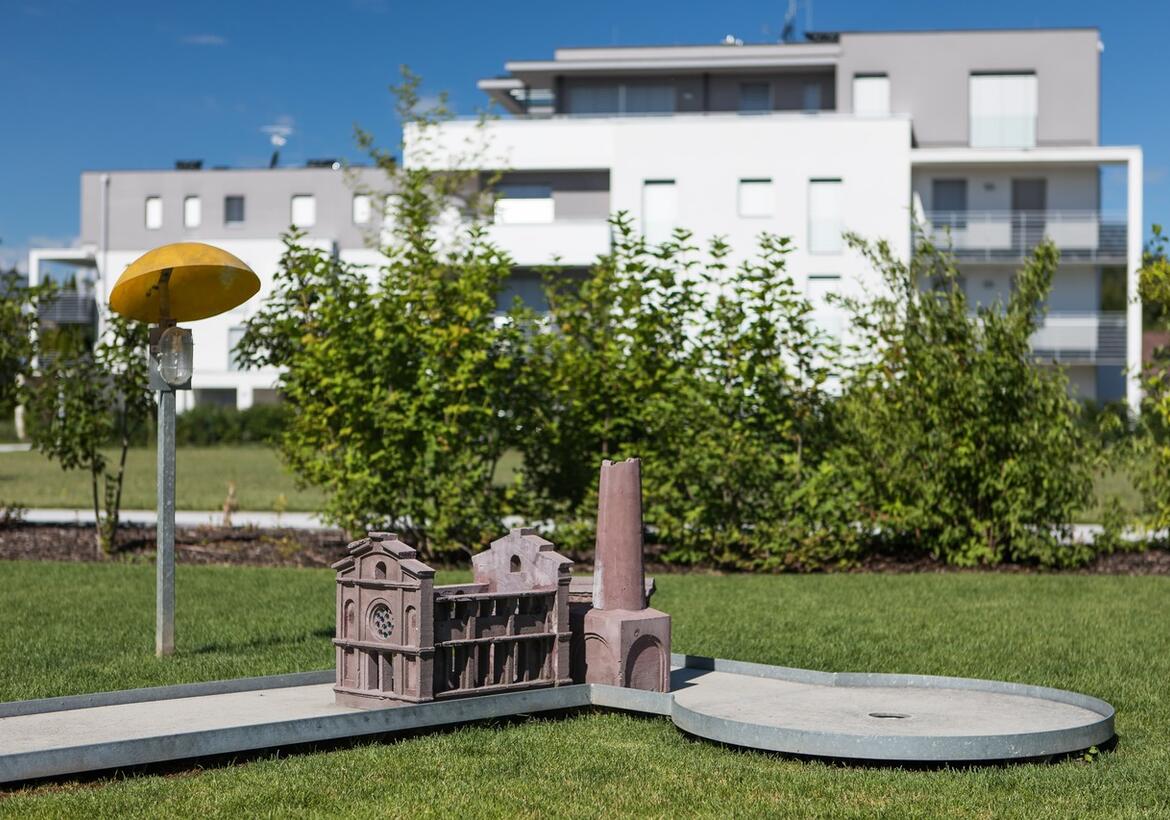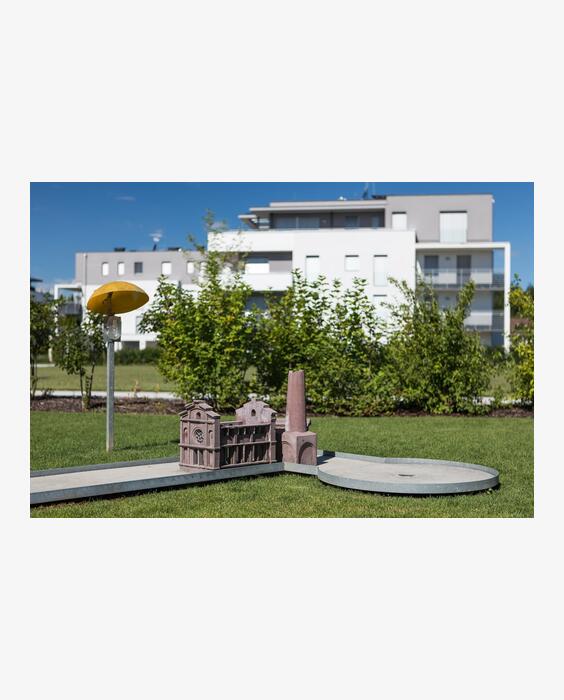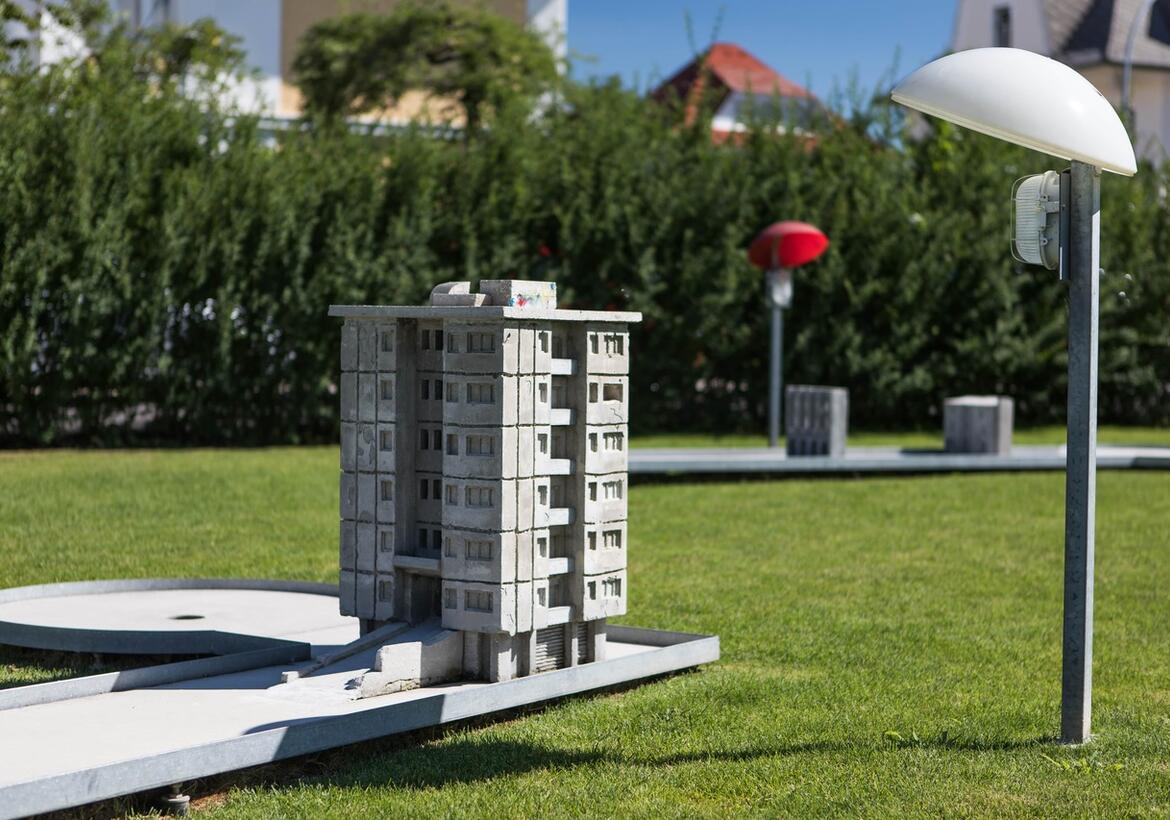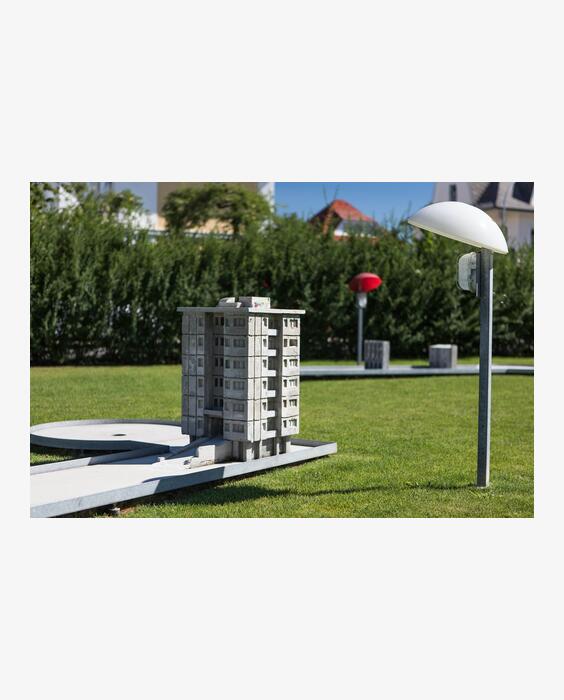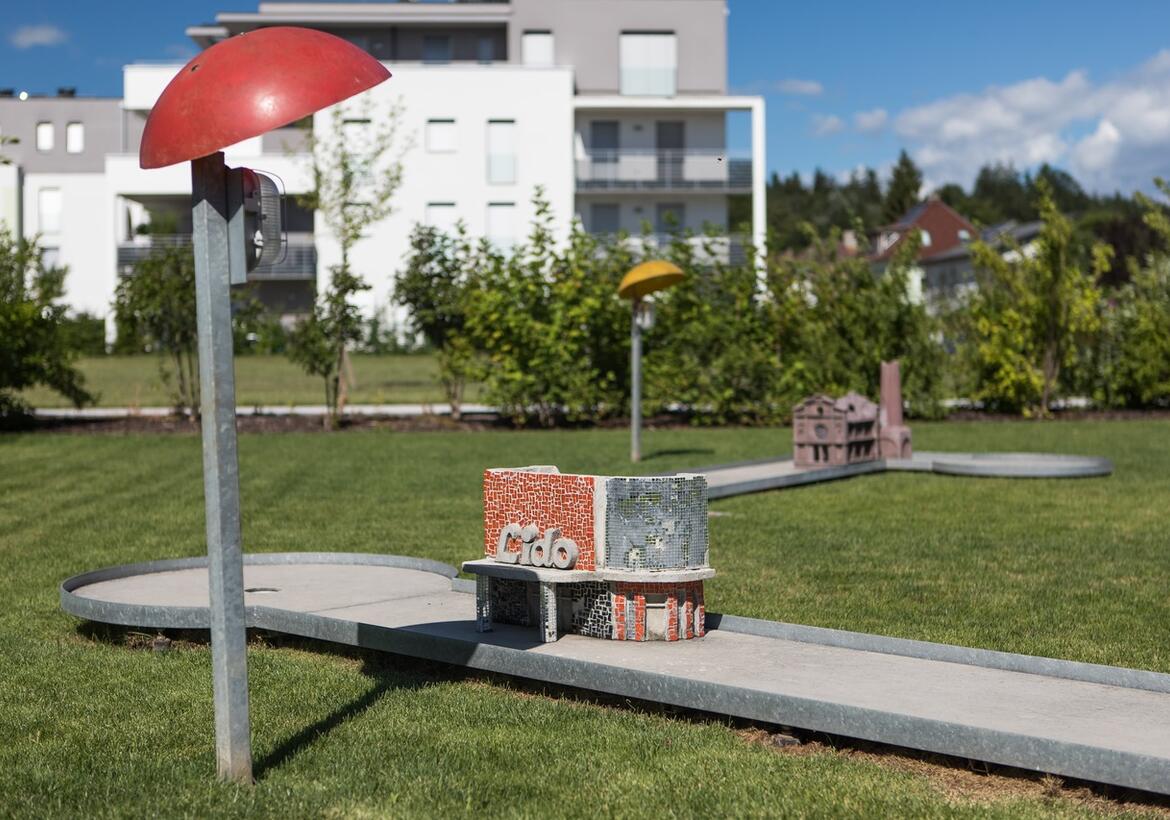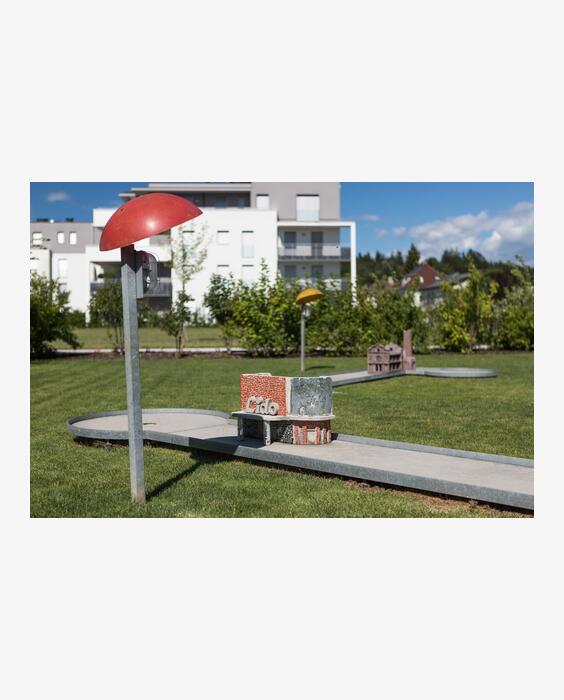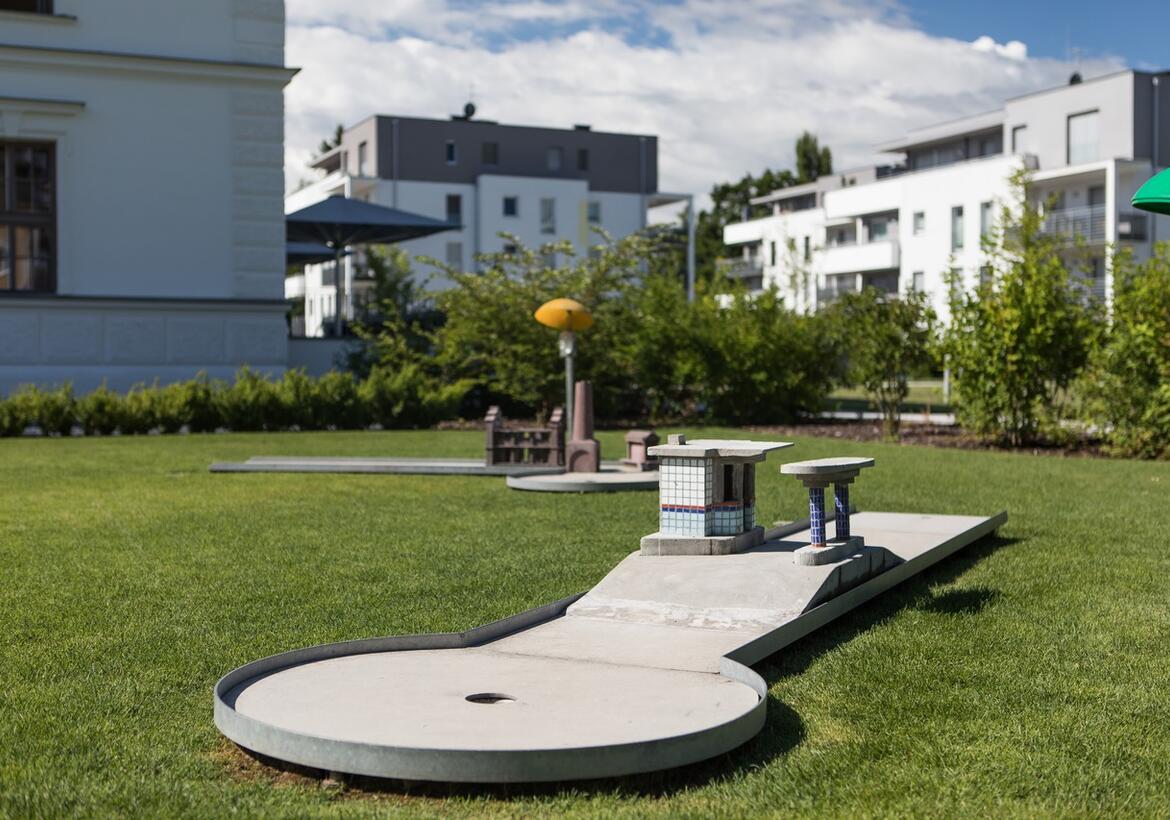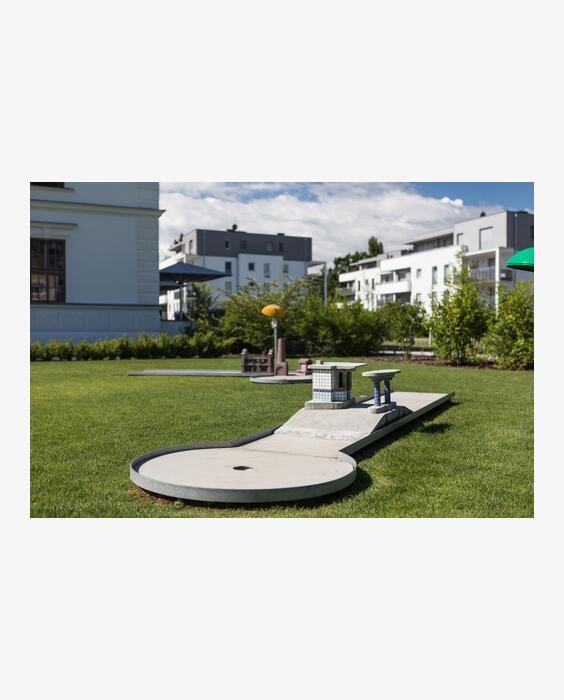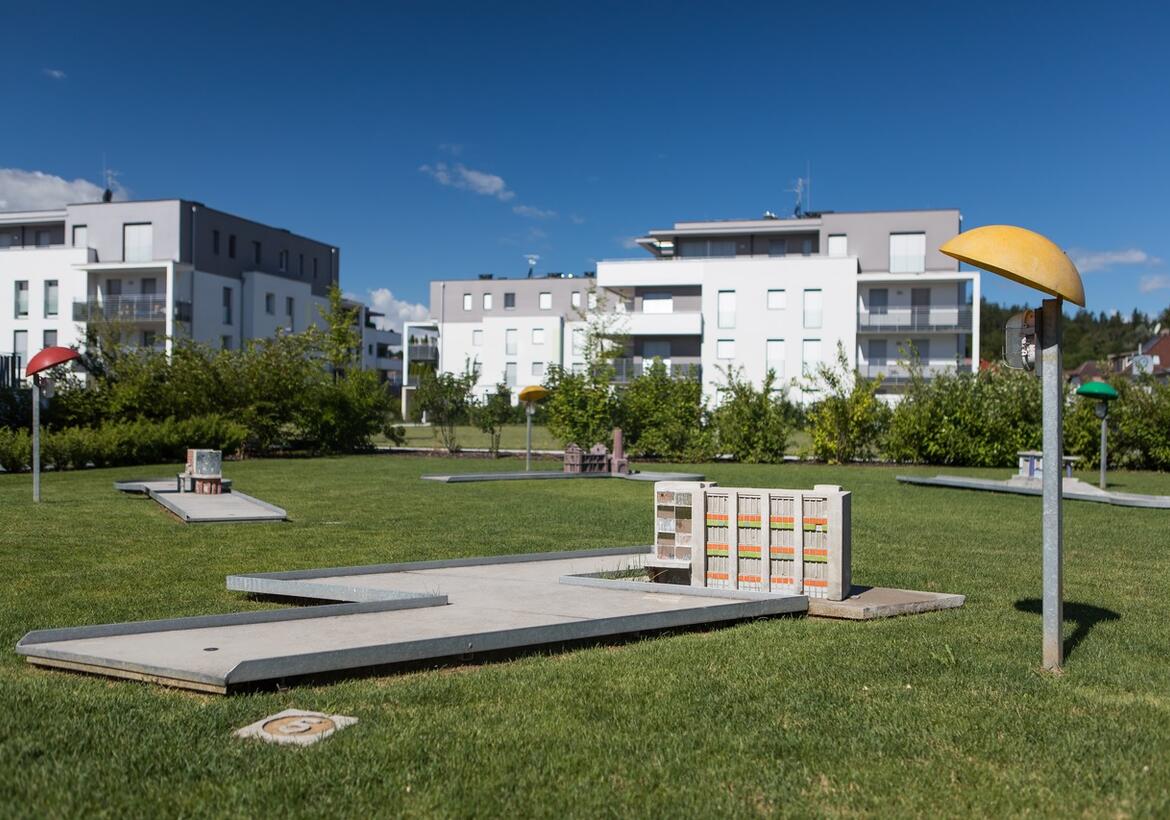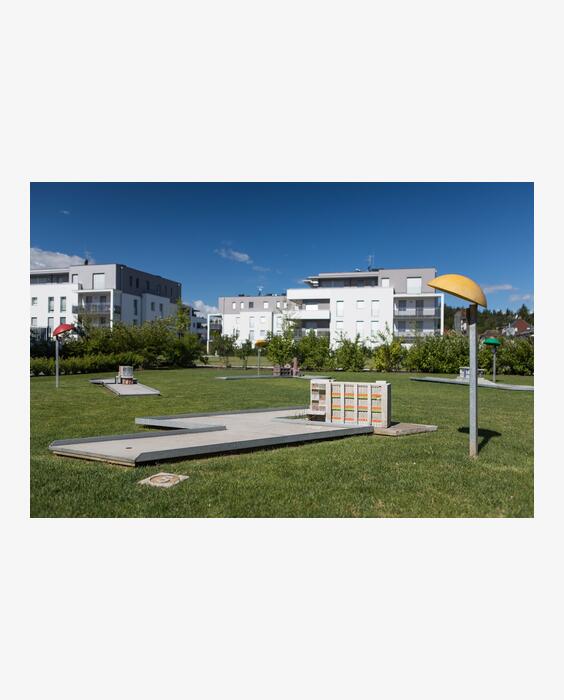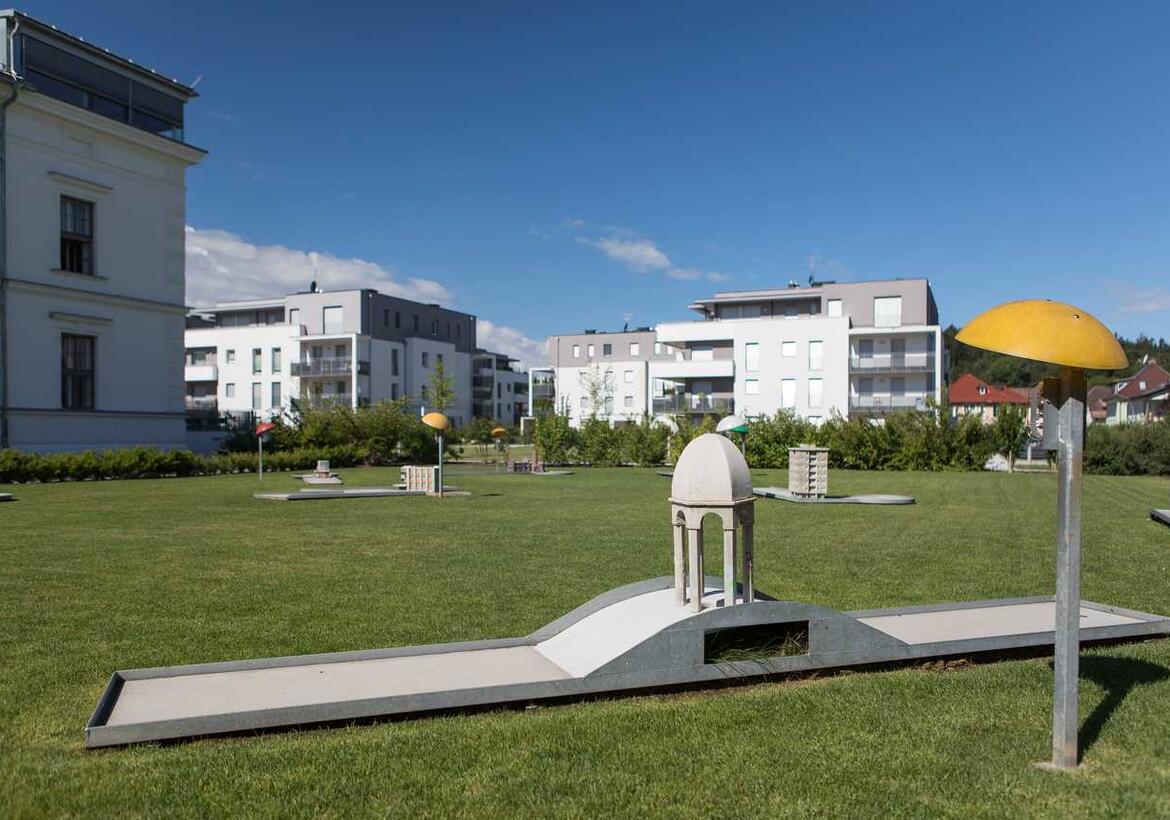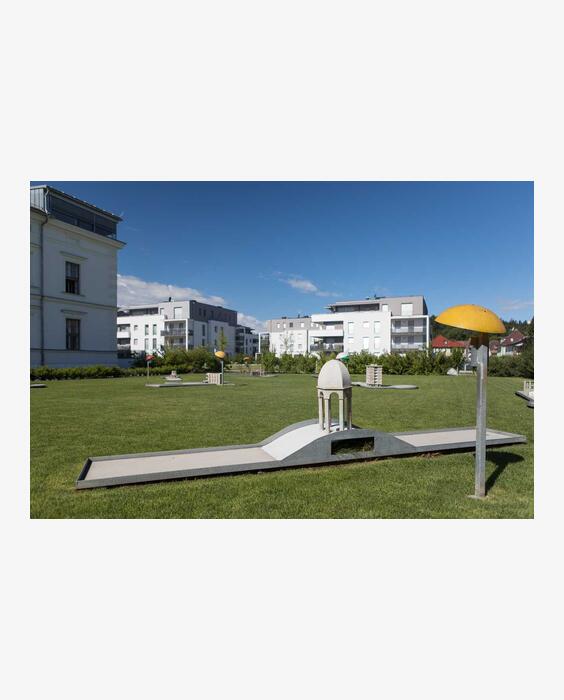 INA WEBER
5.5.2017 – 27.10.2017
Playable installations
In 2004, 50 years after the construction of the first standardised mini-golf course by Lago Maggiore, artist Ina Weber claimed the area of the fairway as a base and created 12 individual sculptures – the world's first art mini-golf course which she named the 'Trümmerbahnen'.
Thanks to Weber's idea of offering playability as an additional function alongside enjoyment of the artwork, the 'Trümmerbahnen' is still as popular as ever. After calling at various illustrious locations such as the Bundeskunsthalle Bonn, the Georg Kargl Fine Arts Gallery in Vienna and the Gräflicher Park in Bad Driburg, this year the course will be making its second visit to Austria at the KUNSTHAUS : KOLLITSCH in Klagenfurt am Wörthersee.
The theme of the 'Trümmerbahnen' (rubble track) course was based on the first exhibition site, Braunschweig in Lower Saxony, Germany, a town which (once flourishing) suffered heavily during the war and post-war era. Weber's approach was based on current efforts to reconstruct buildings destroyed
during the war in their original form and therefore, as Weber puts it, to repair the historical process and reconstruct a fictional original state. She gave Braunschweig some of its rubble back, with a smile, by making reference to some of Braunschweig's buildings in her sculpture creations. However the sculptures are not exclusively based on this. The individual obstacles are not intended to be a representation of reality but rather aim to give an impression, embodied by the architecture.
These ideas also sparked the desire of collectors Sigrun and Günther Kollitsch who asked Weber, now a Professor at the Berlin University of the Arts, for a 13th fairway with reference to Klagenfurt. The result of this fruitful collaboration can be seen at any time in this year's exhibition as 'Bahn 3' at the KUNSTHAUS : KOLLITSCH.
Frank Falderbaum
Play is possible on weekdays between 10.00 and 16.30. Equipment is available from reception.