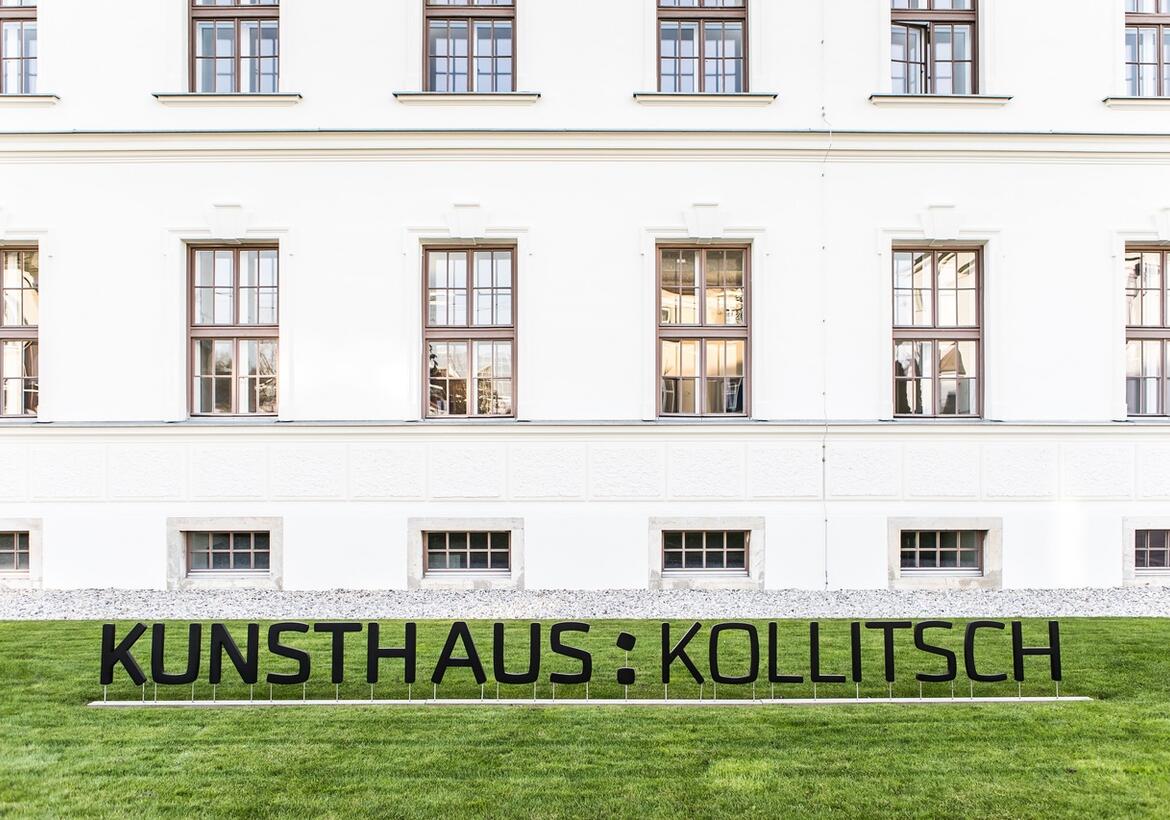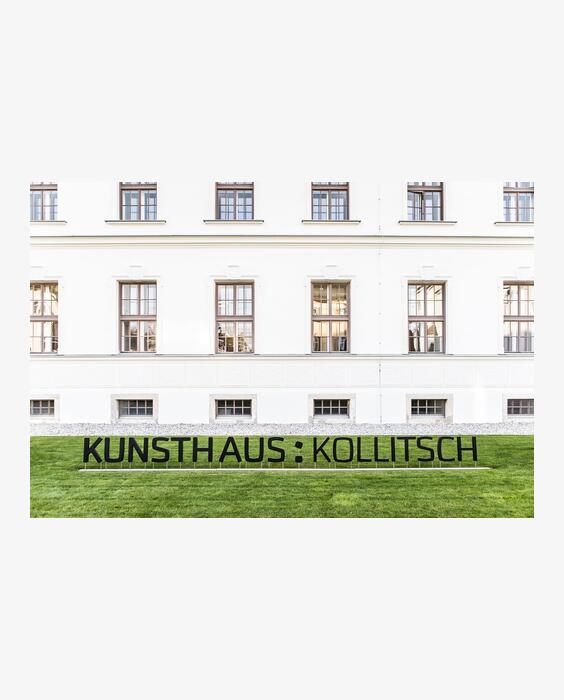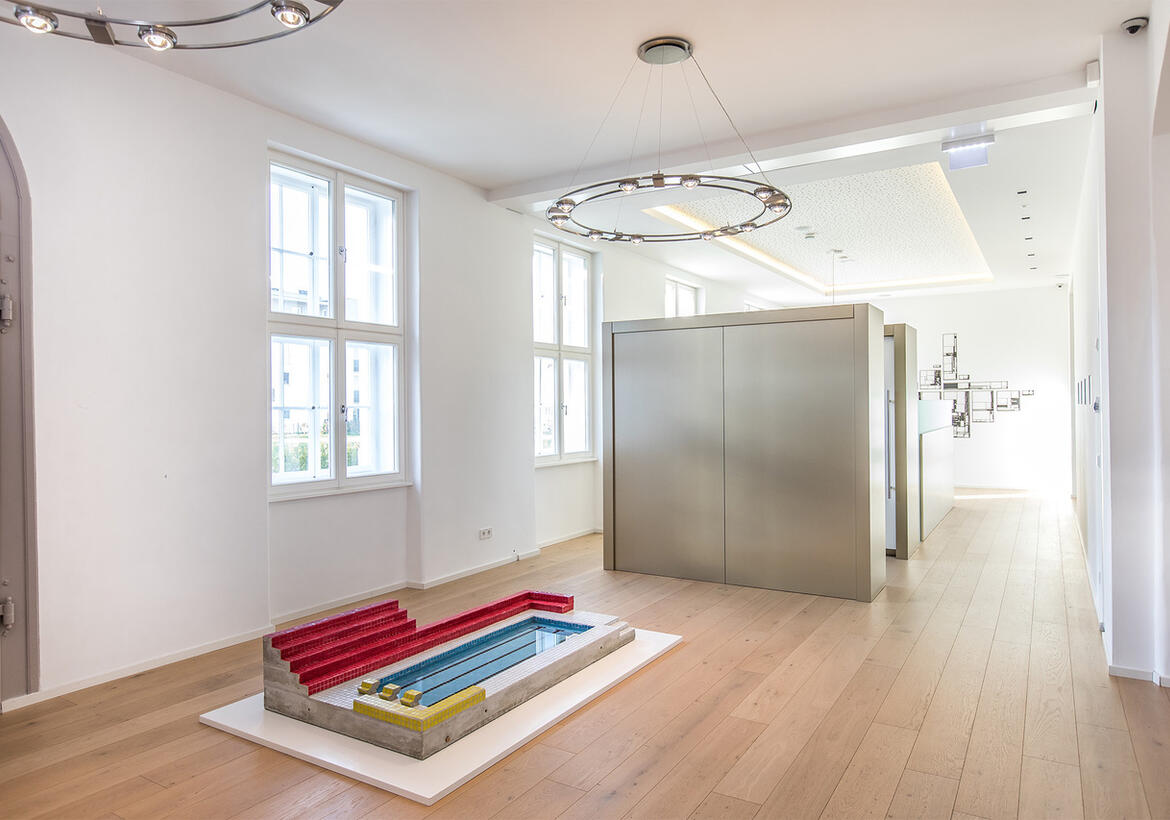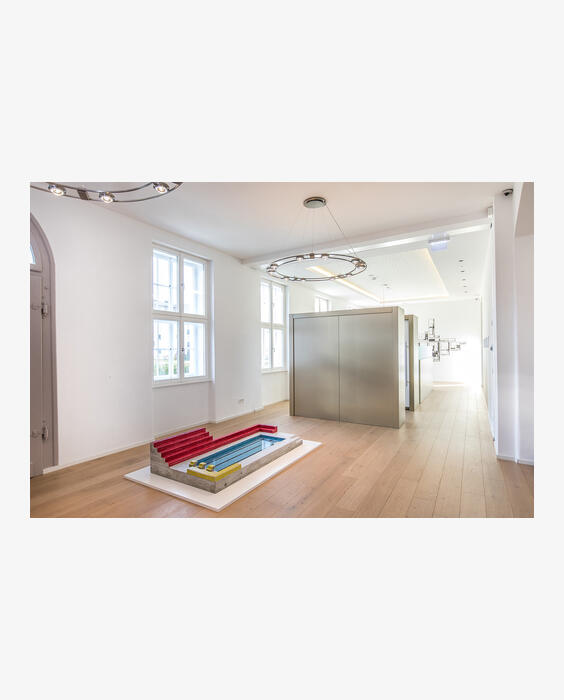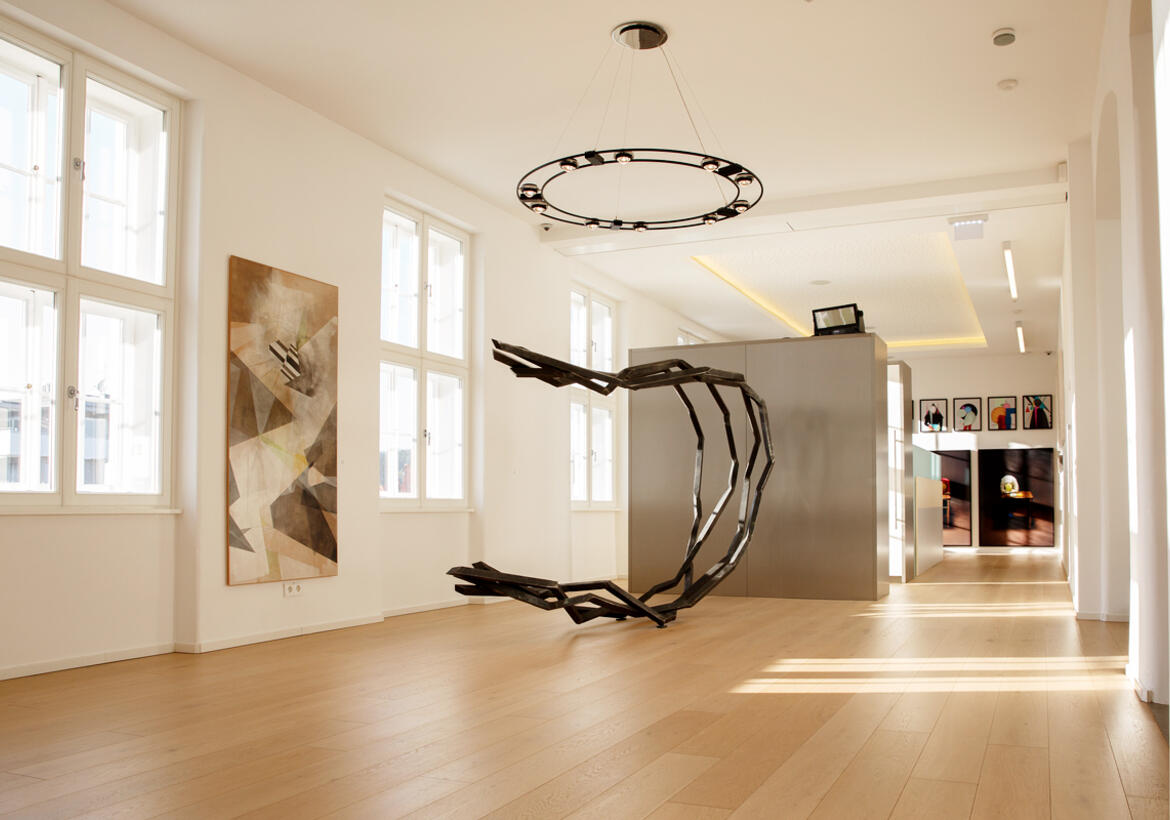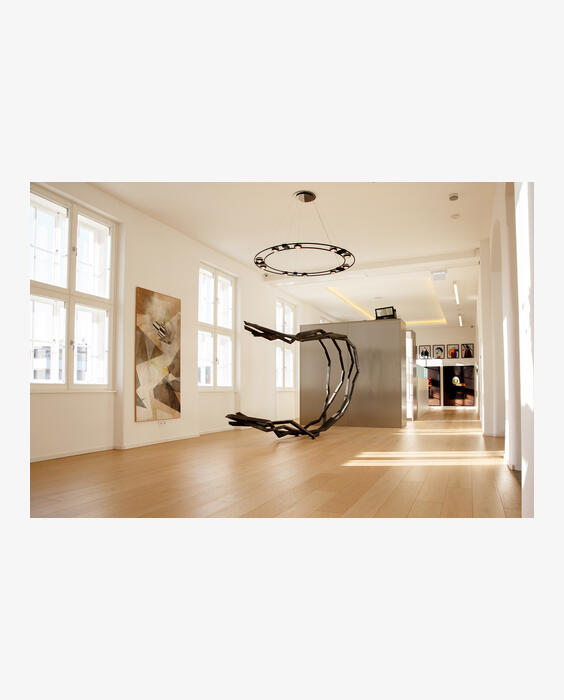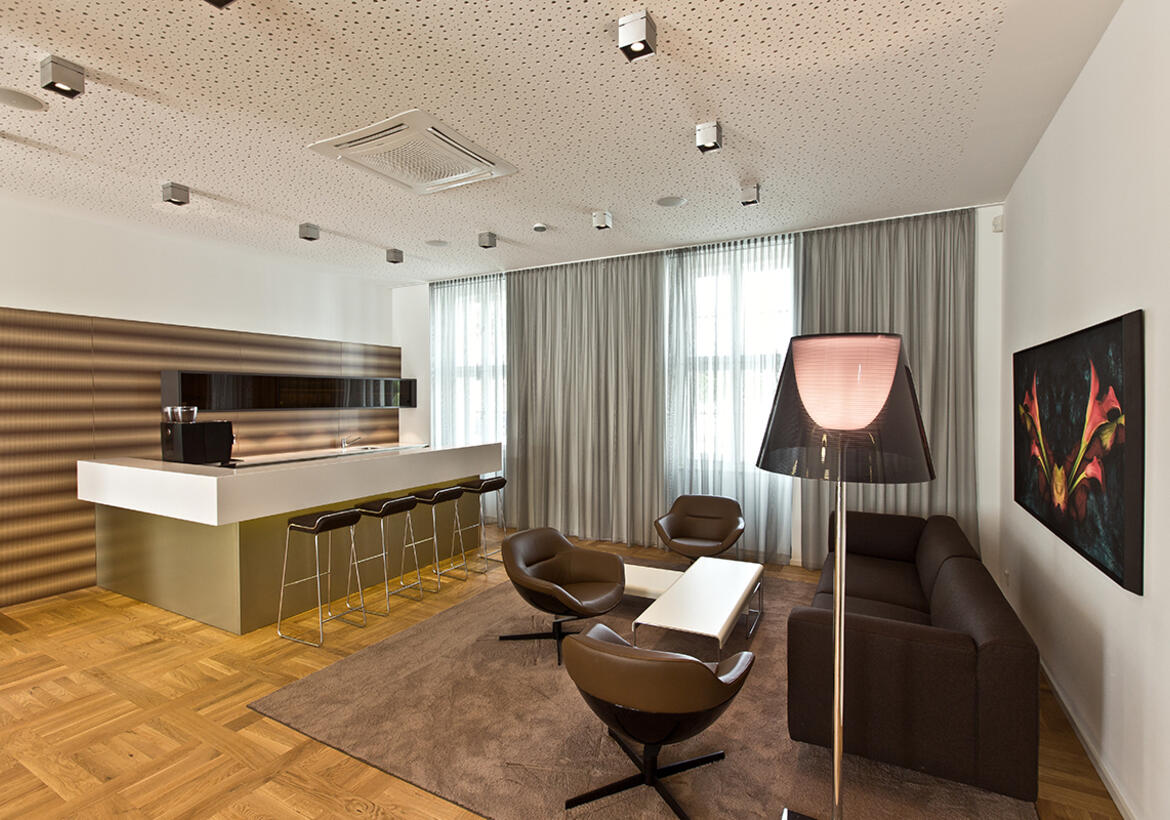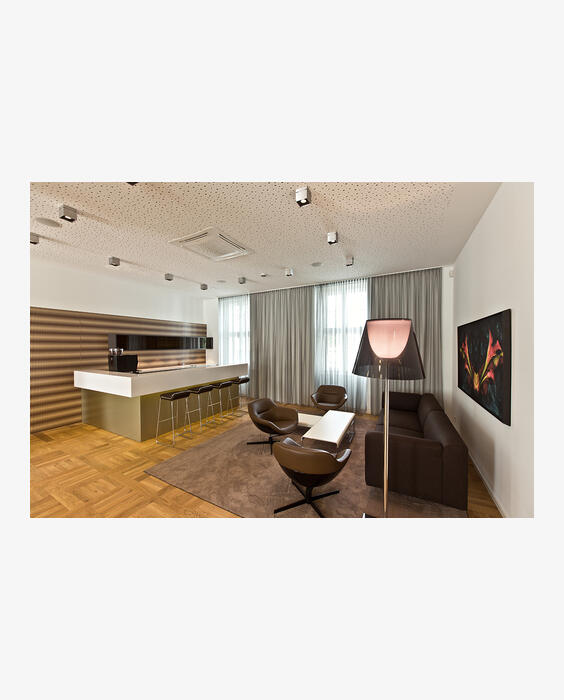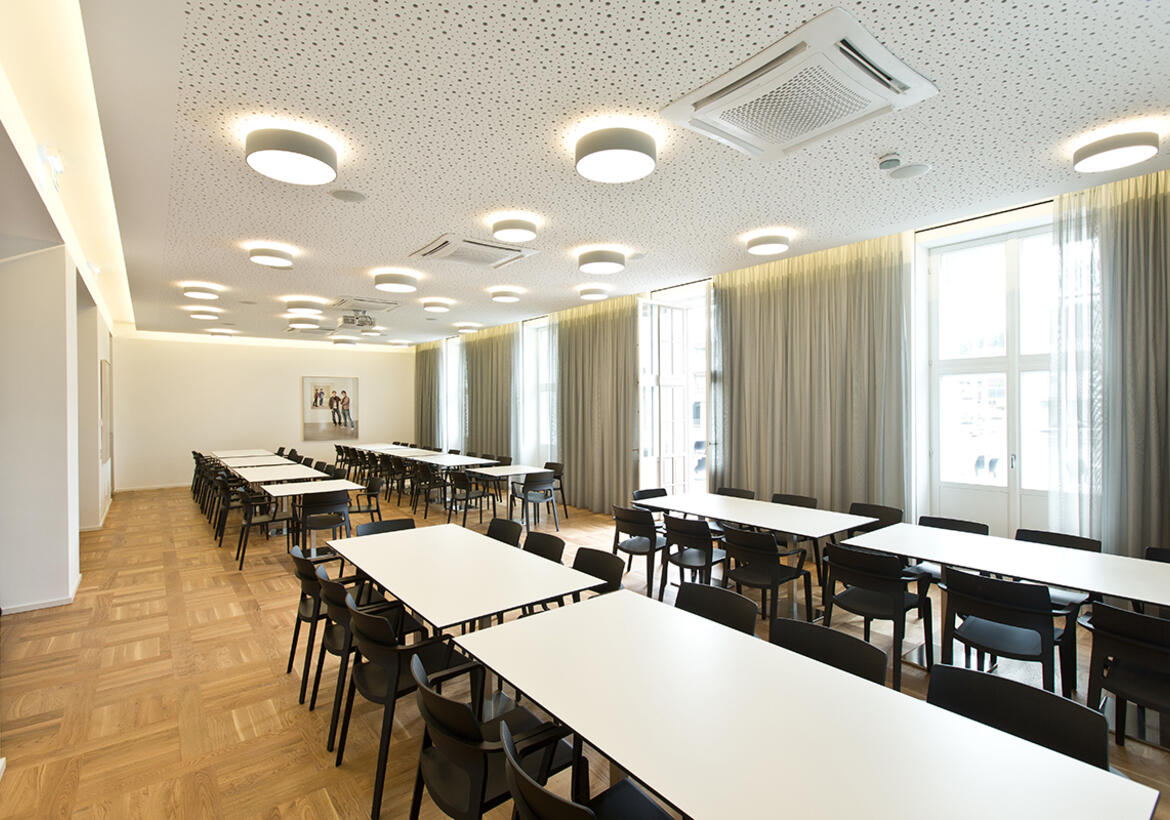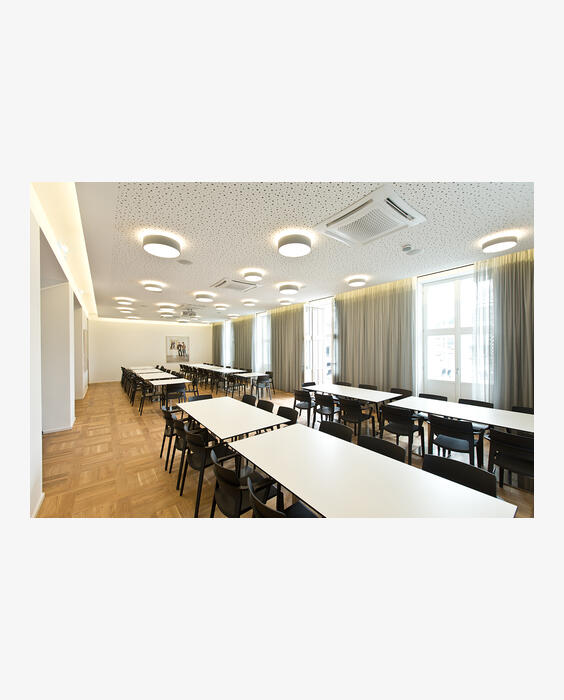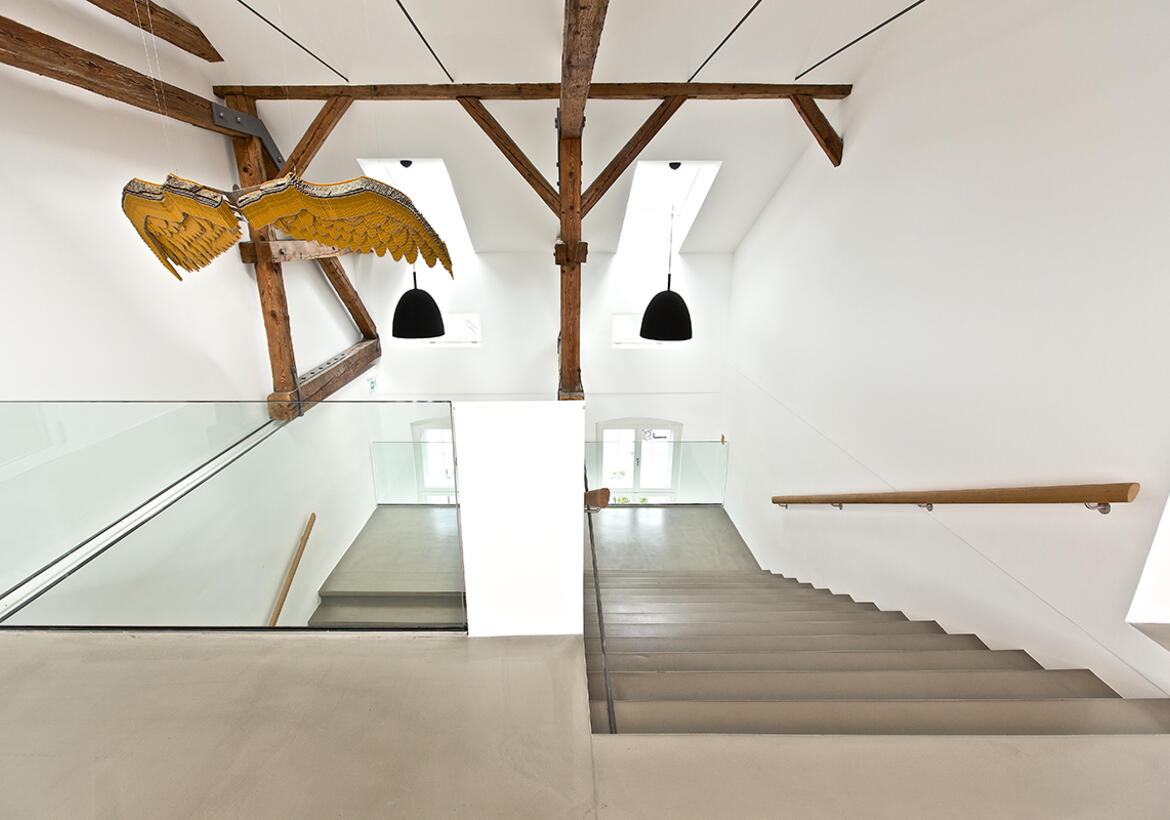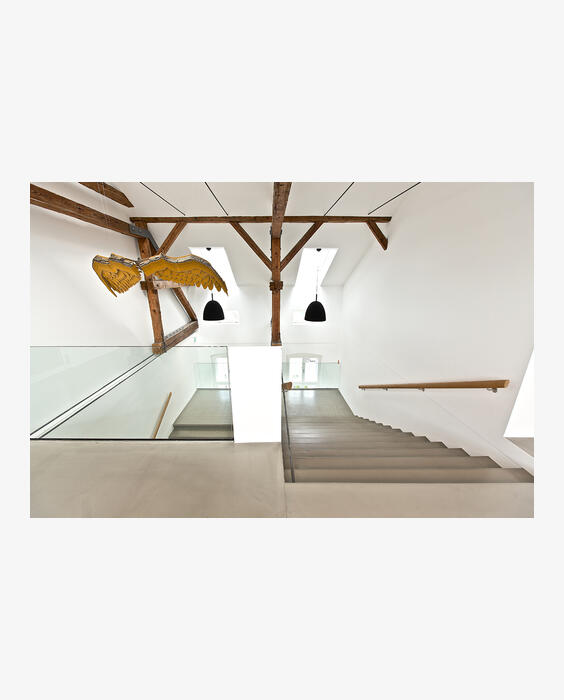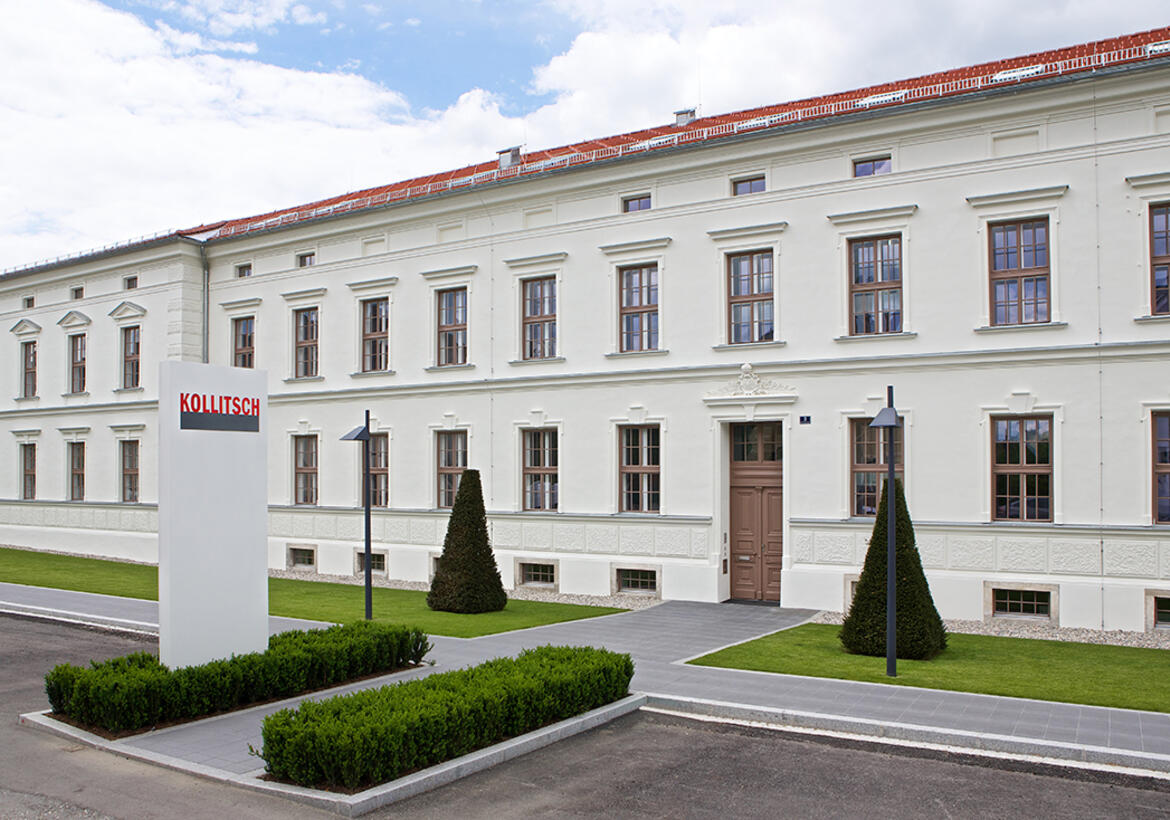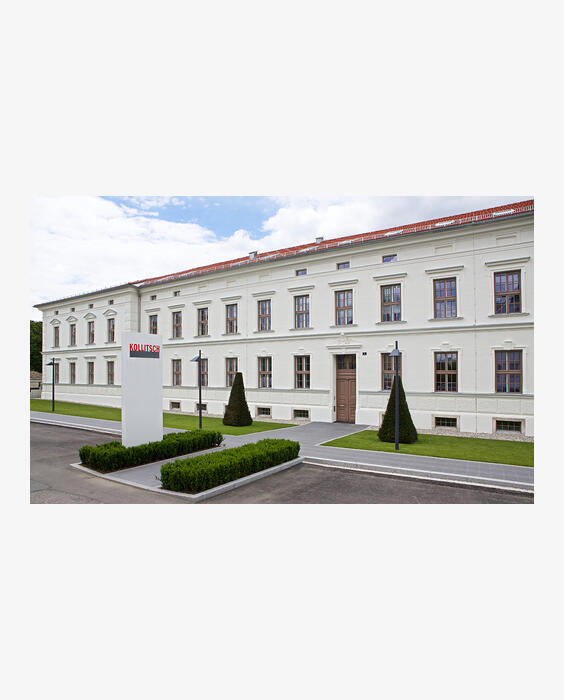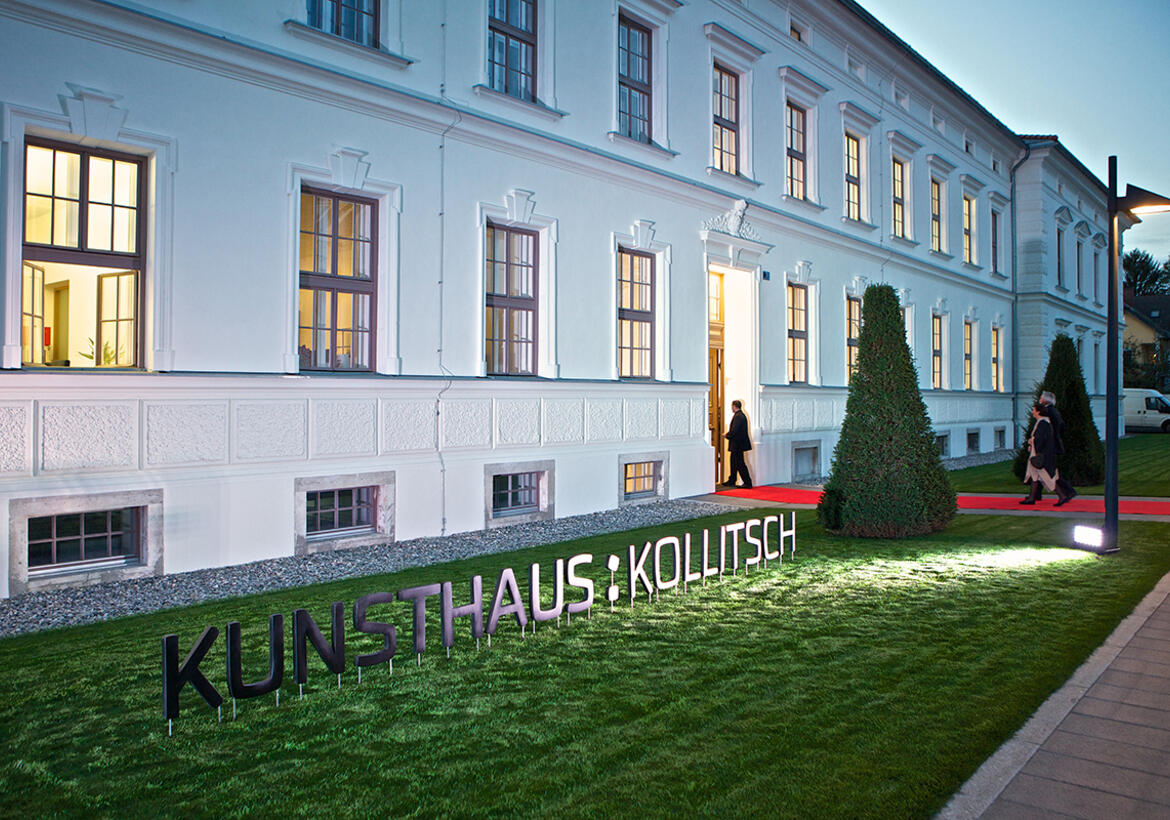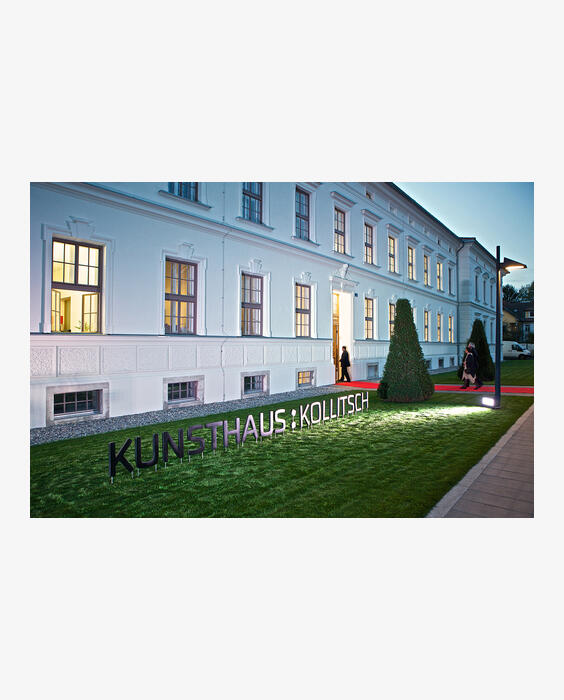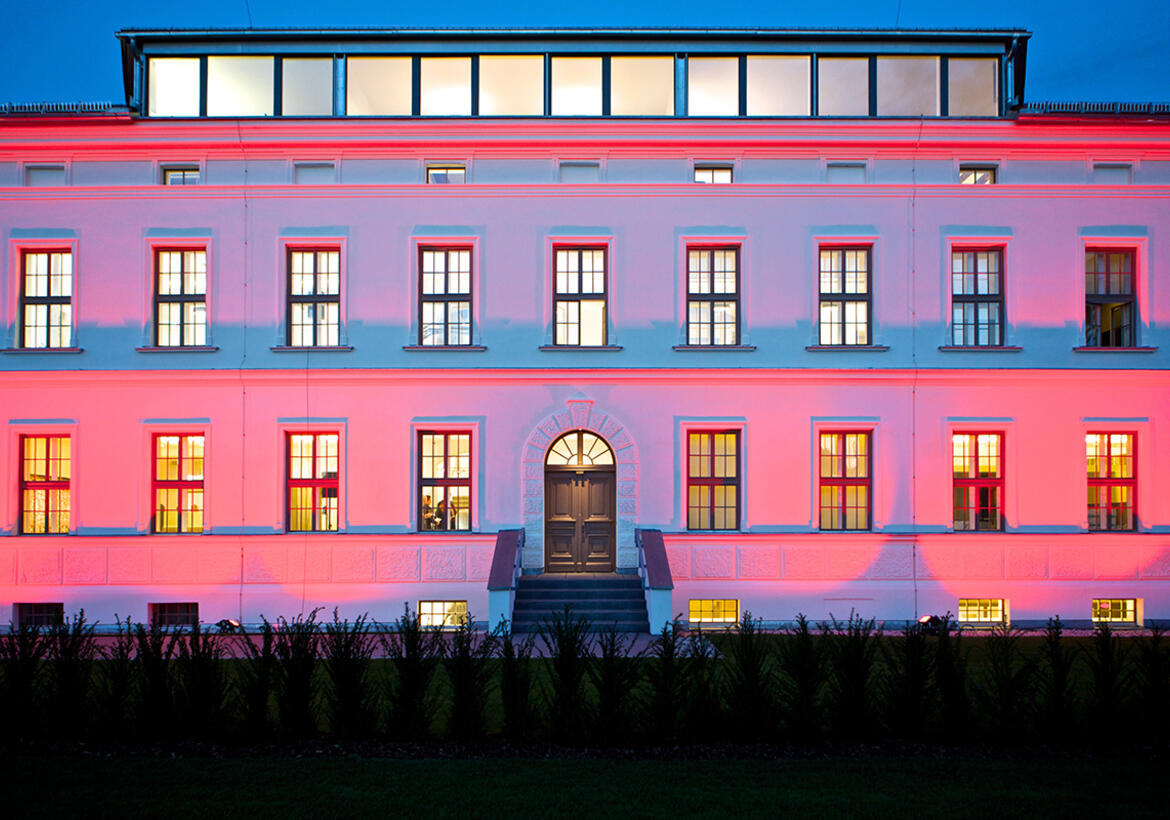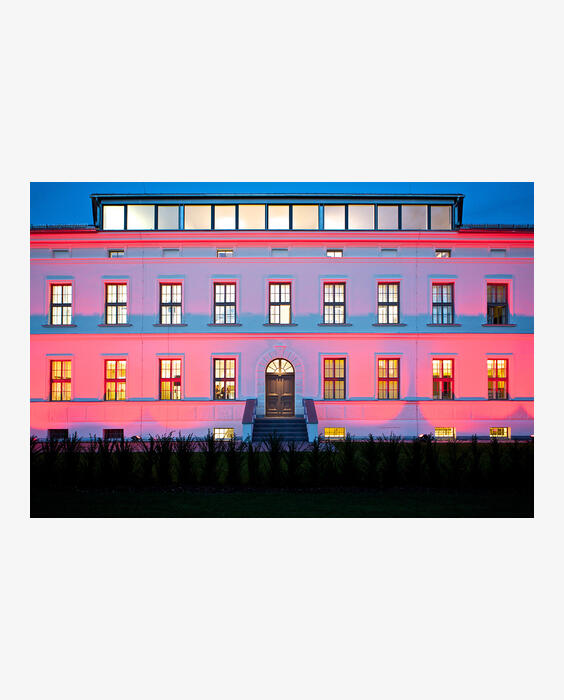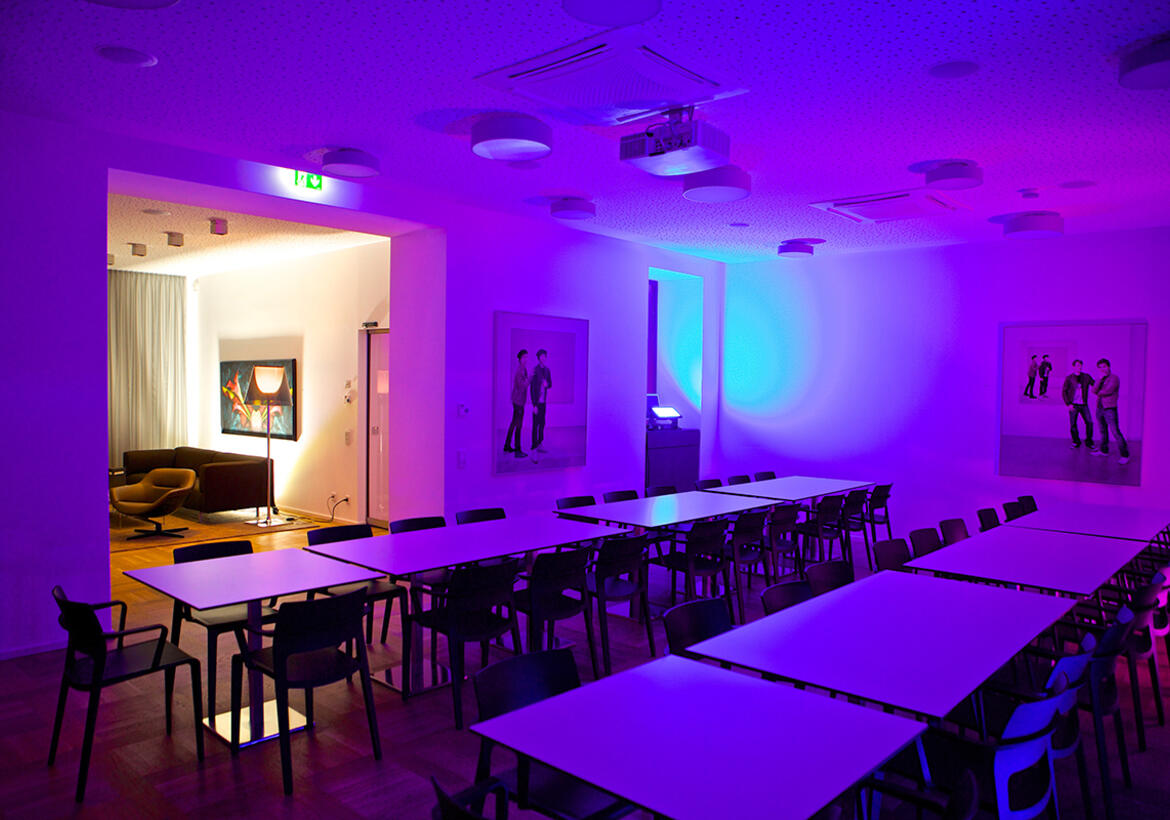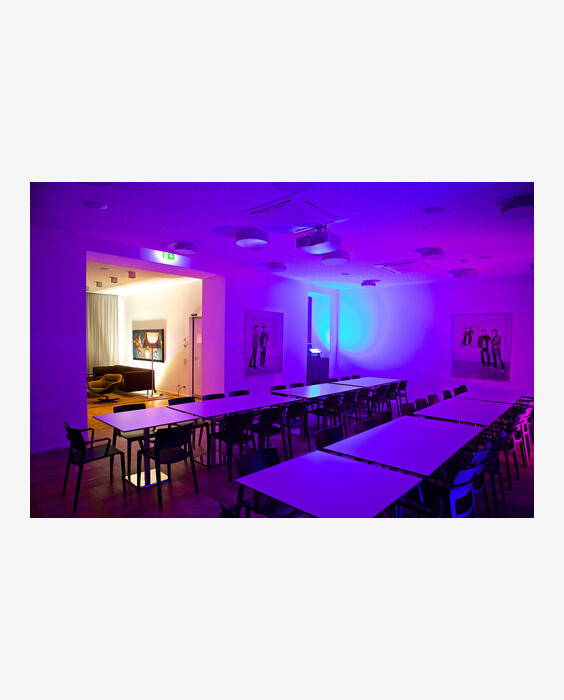 Das Kunsthaus
At the beginning of 2014 Sigrun and Günther Kollitsch opened their new company headquarters, and in doing so they created not only a special place for their staff but also an appropriate setting with sufficient space for their personal sphere of interest – fine art. From this starting point the KUNSTHAUS : KOLLITSCH was formed, enhancing the office building with contemporary art and aiming to combine the world of work with the world of art at a high level. In the modern, museum-like ambience of the generously proportioned listed building, contemporary art by young, innovative and also established artists is presented, the collection being changed on an annual basis. The changing exhibitions show works from the Kollitsch collection and loaned works, some of which can also be purchased.
The Kollitsch collection is a private collection of contemporary art with an international perspective, and has been steadily built up over past years. It includes works in all artistic media, such as paintings, drawings, sculpture, installations, photography and video, and offers a cross-section of the variety of artistic modes of expression over the whole spectrum of modern art.
Behind the KUNSTHAUS: KOLLITSCH is an expert, committed team with a great passion for contemporary art and culture. The different artistic positions for the collection and for exhibitions are partly selected by Sigrun and Günther Kollitsch themselves and partly in collaboration with various curators and advisers. The collection manager and exhibition director is Magdalena Koschat. All members of the team discuss the conceptual and content-based orientation of the collection, and together they work out future strategies.
Featured artist of the month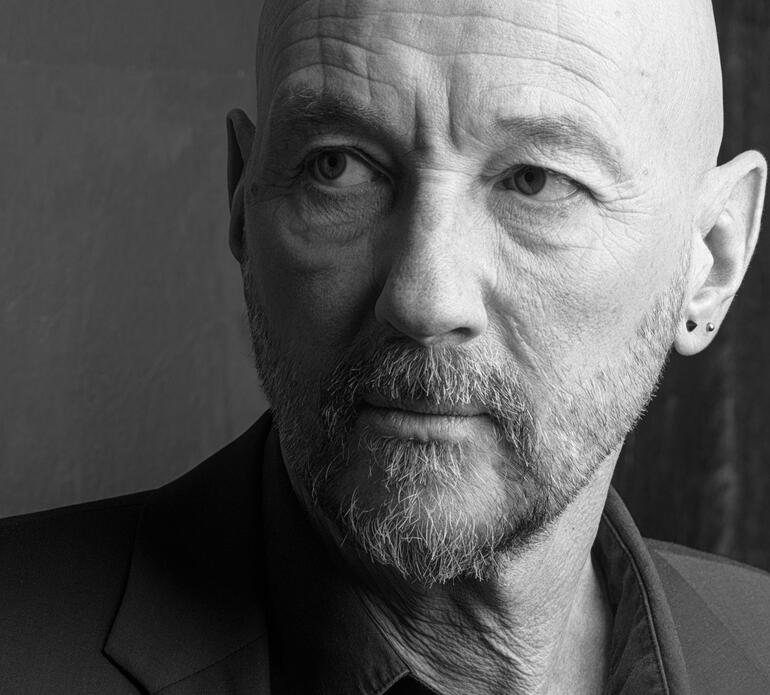 Photo: Hannes Reisinger
Jakob Gasteiger
Jakob Gasteiger was born in Salzburg in 1953. This is also where he studied at the University of Music and Performing Arts from 1970 to 1974, graduating with a degree in stage design. In 1976 he moved to Vienna where he attended the Graphic Arts School (Graphische Lehr- und Versuchsanstalt), while at the same time devoting considerable time and effort to painting. Since then the artist has featured in over 300 solo and group exhibitions both in Austria and elsewhere, including the Personal Structures Project at the 55th Venice Biennial (2013). In 2016 the Salzburg Museum dedicated a major solo exhibition to him. Jakob Gasteiger has received several awards, including the Anton Faistauer Award for Painting (Salzburg, 1990), and in 1995 and 1999 he participated in the 24th and 26th Austrian Graphic Design Competition, where he received the City of Innsbruck Award. In 2017 he was given the Fine Arts Award of the Province of Lower Austria. He lives and works in Vienna and in the Weinviertel region of Austria.