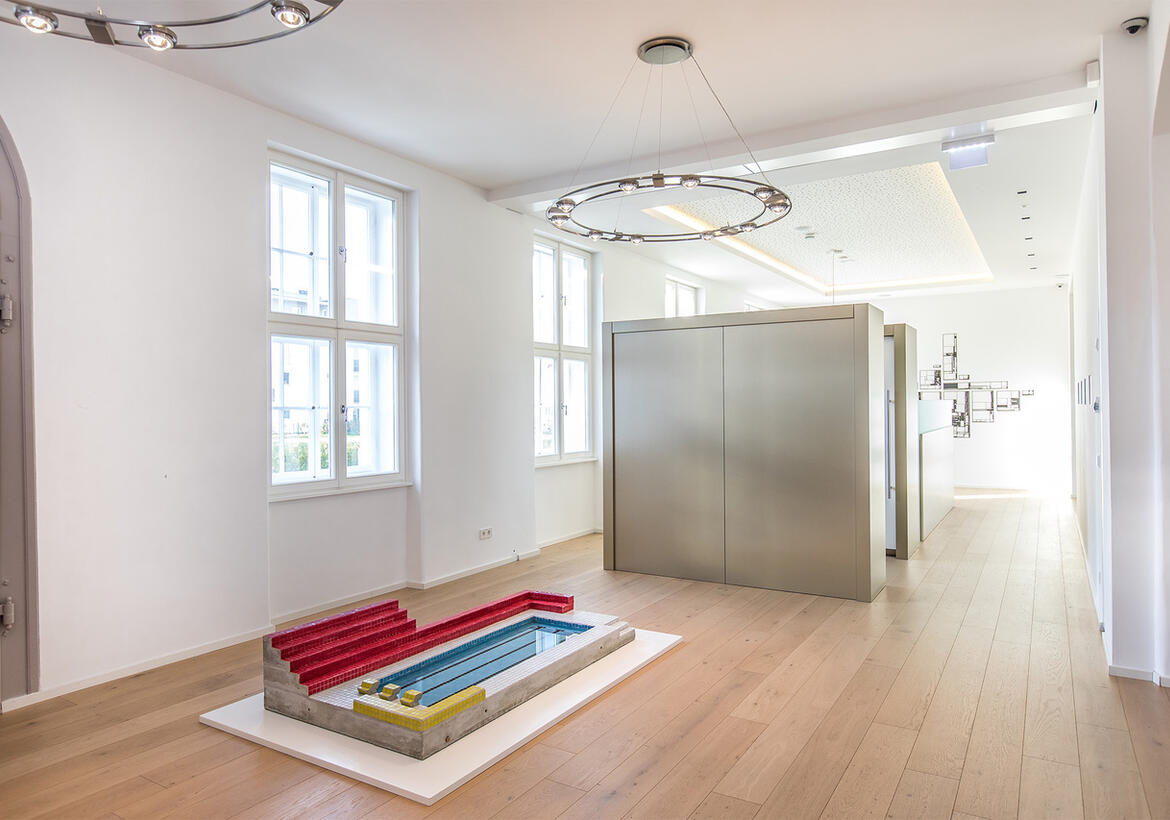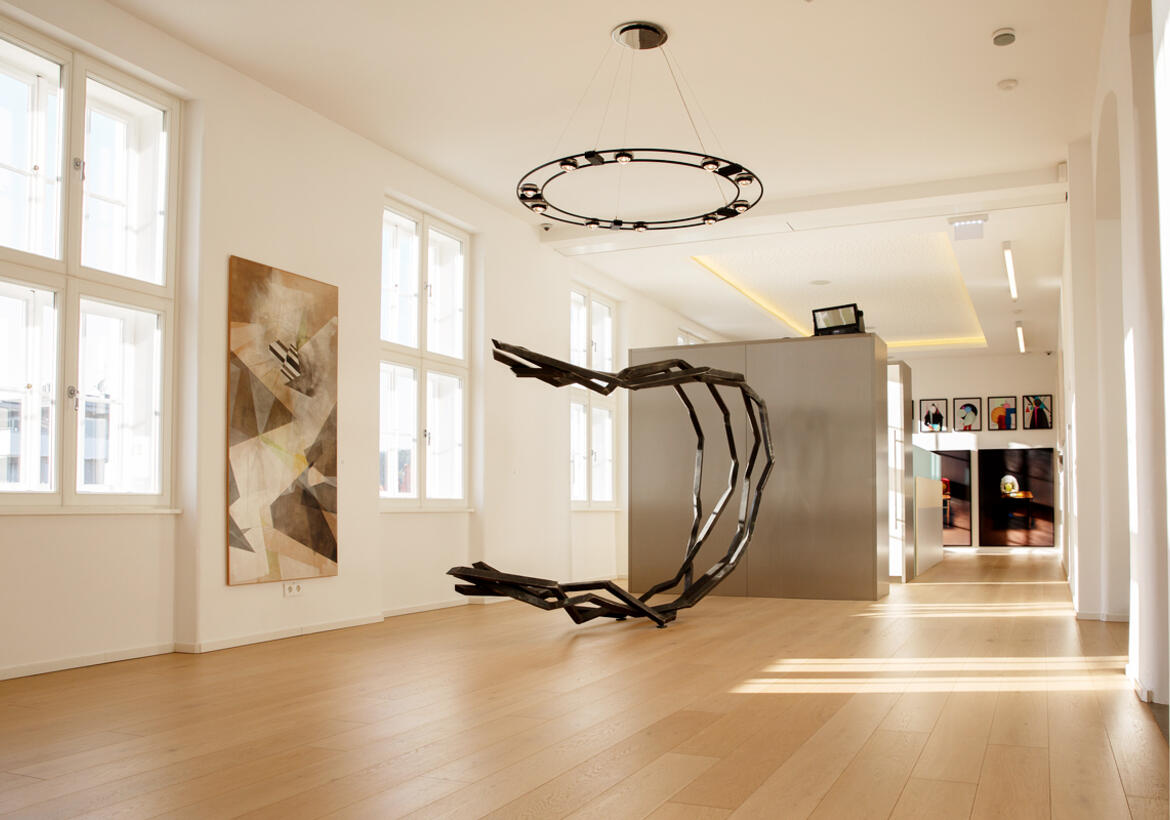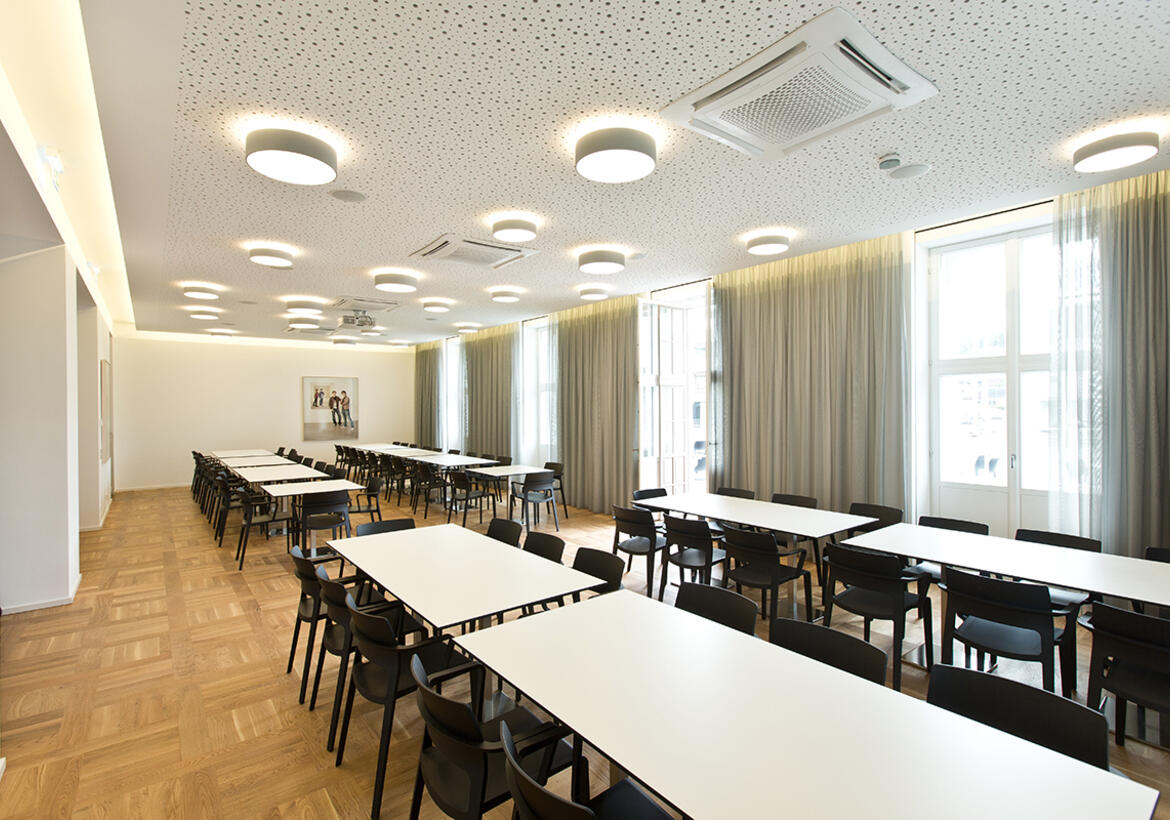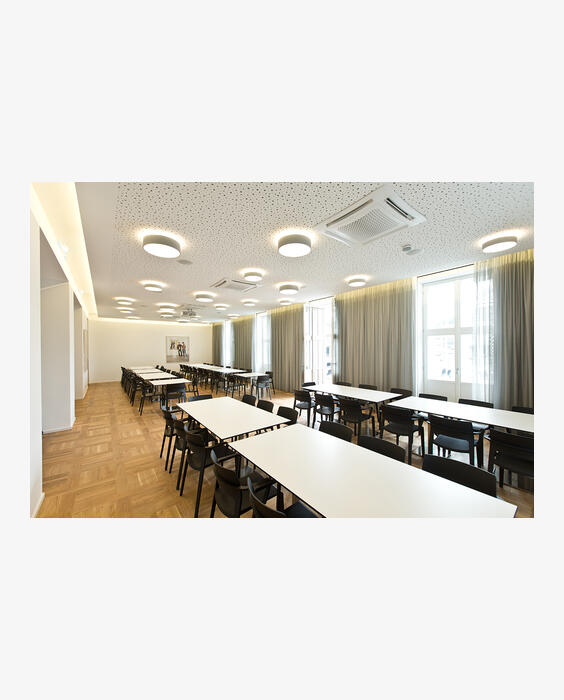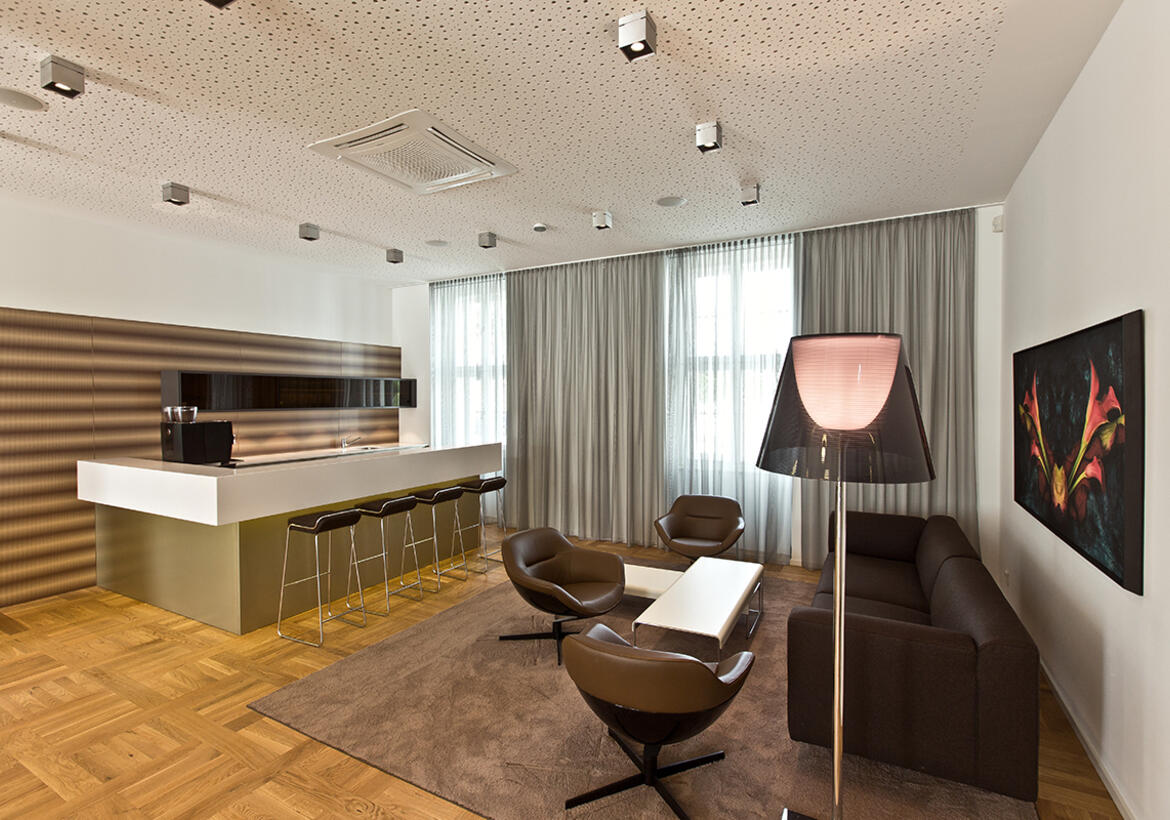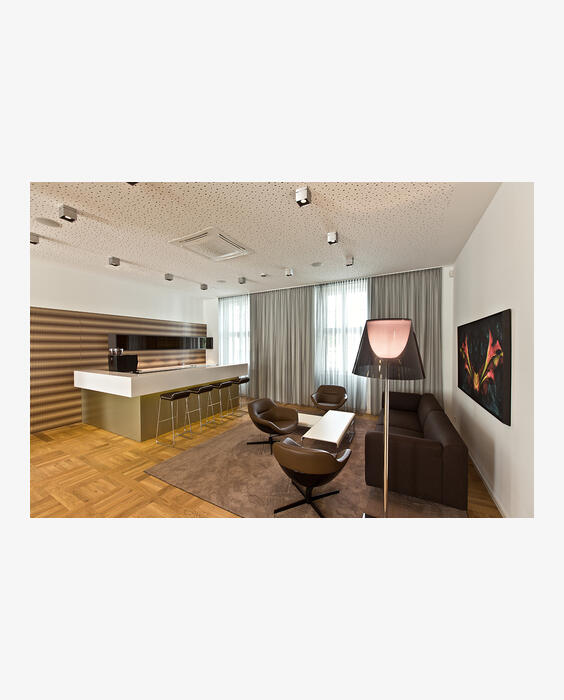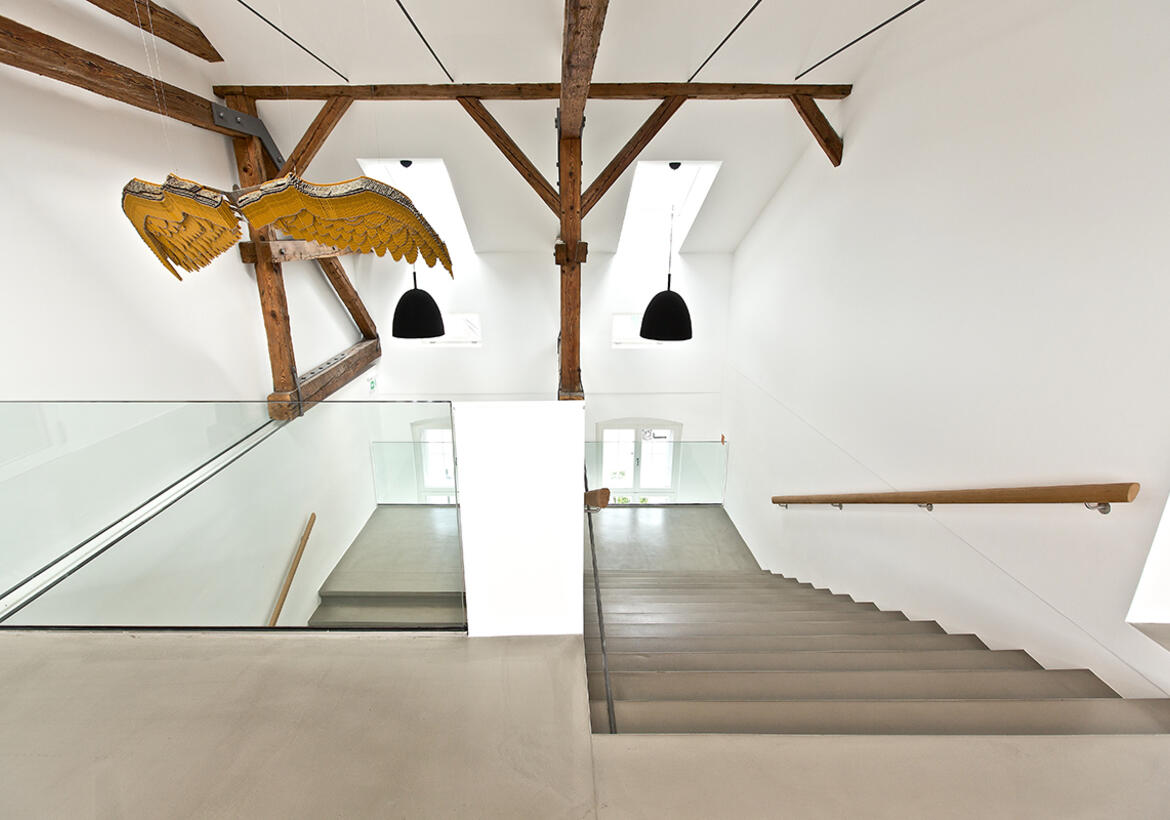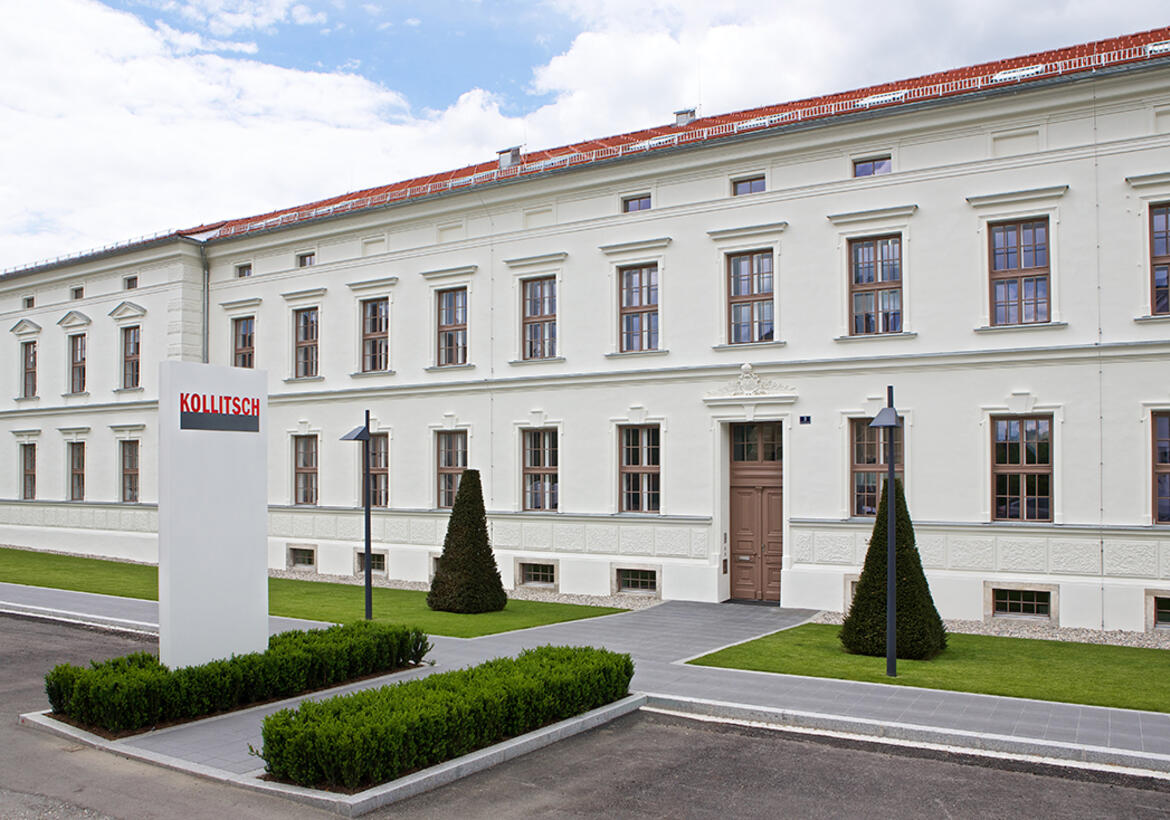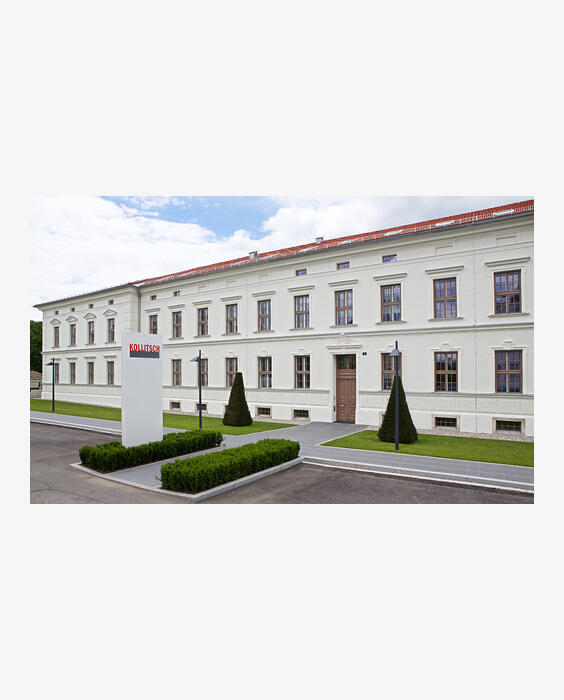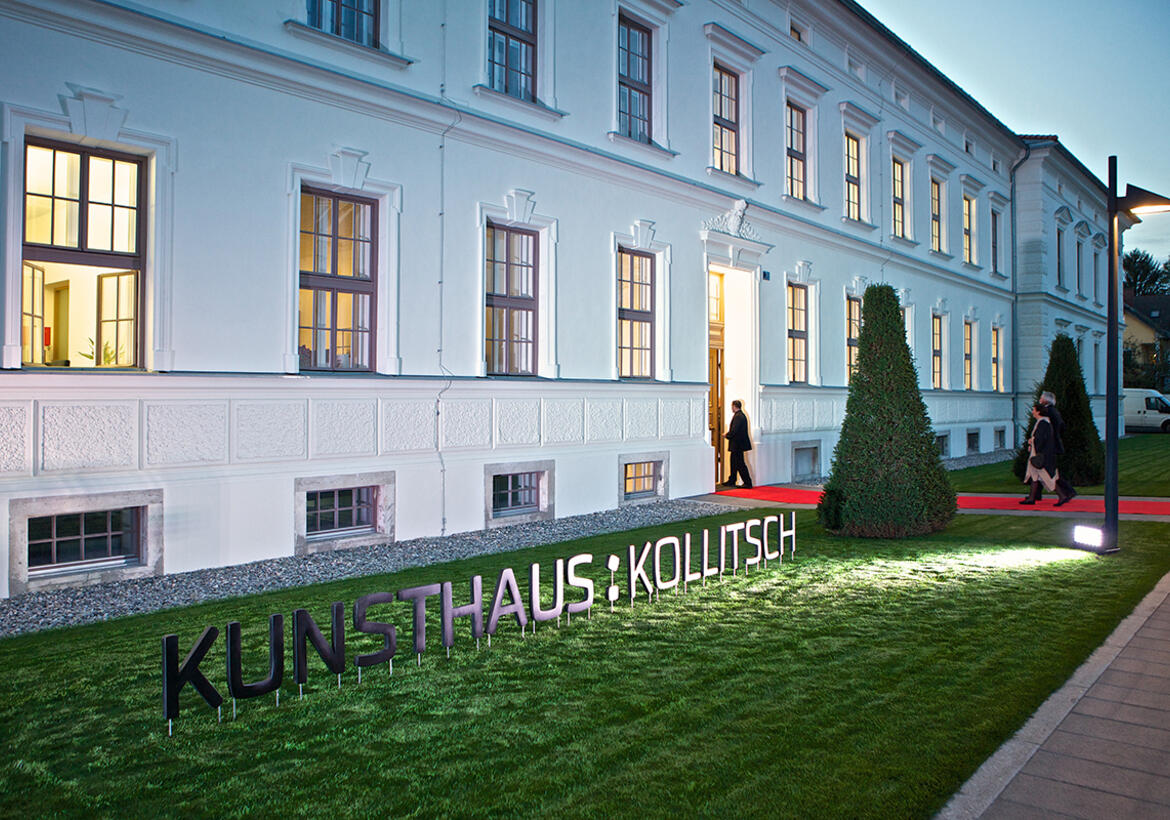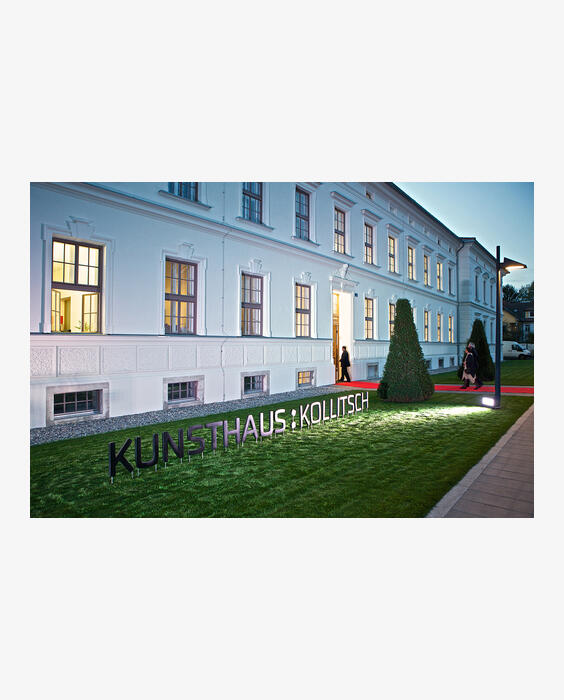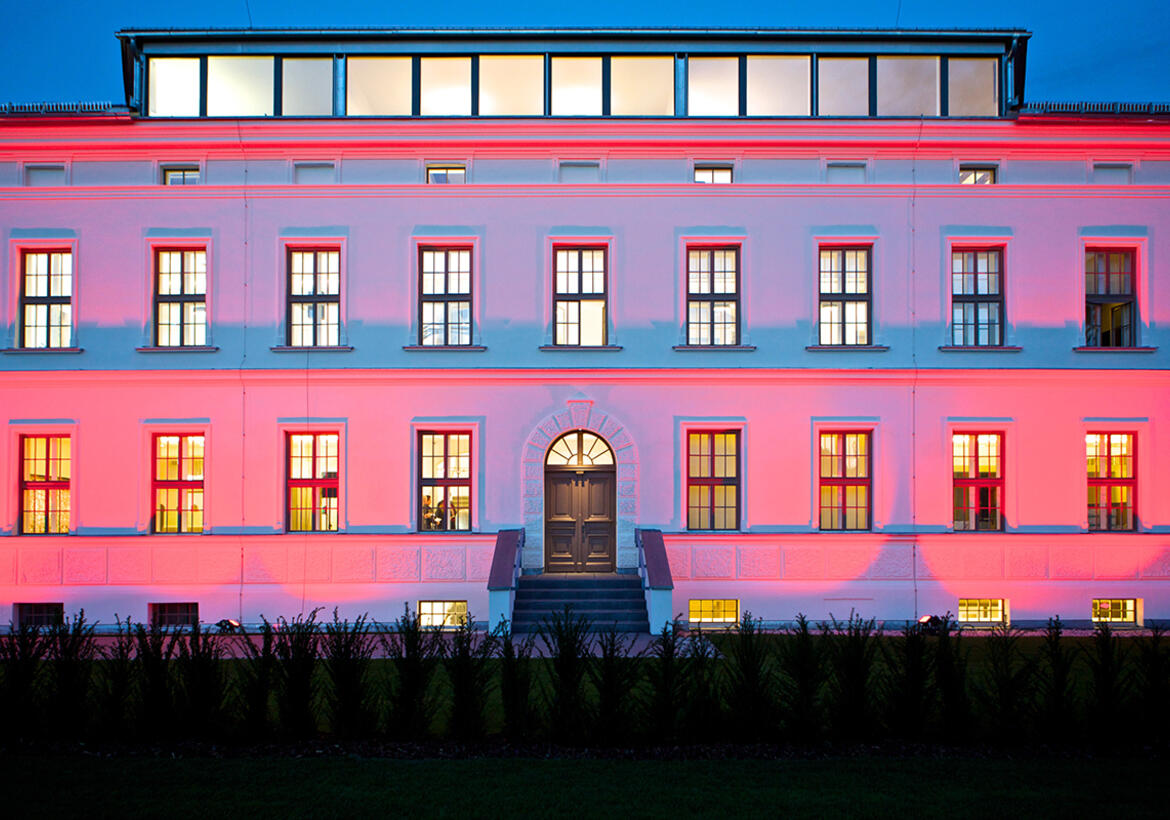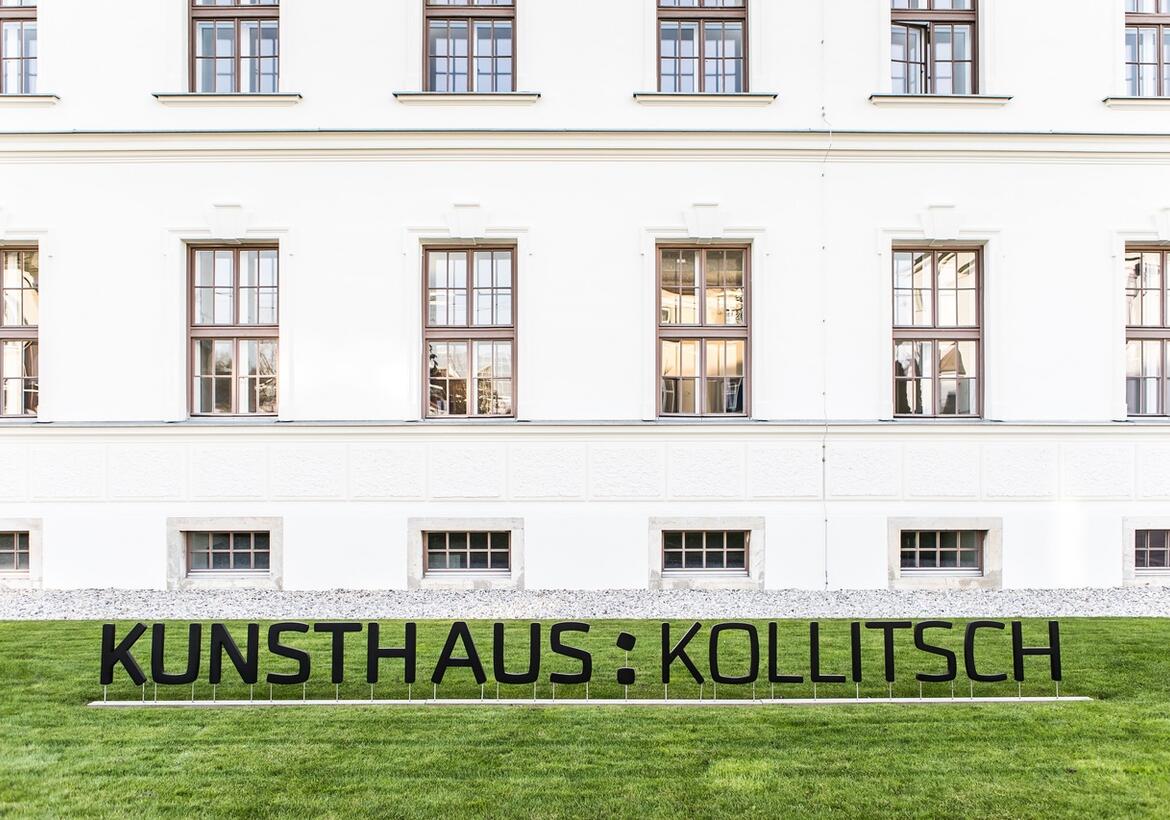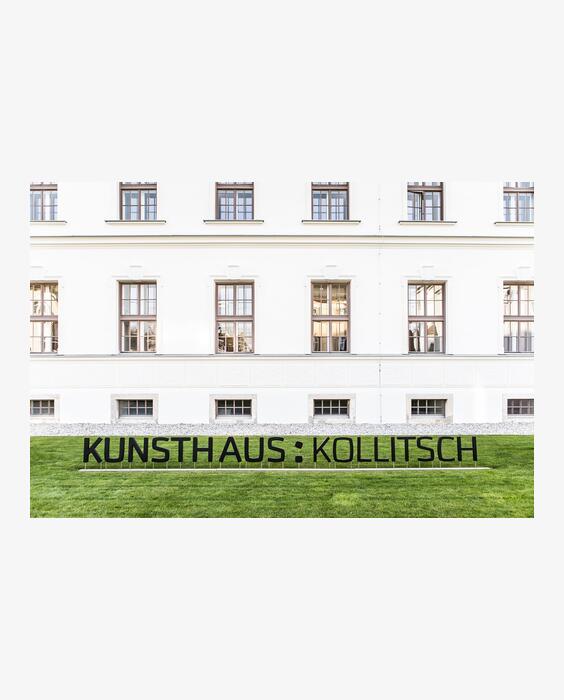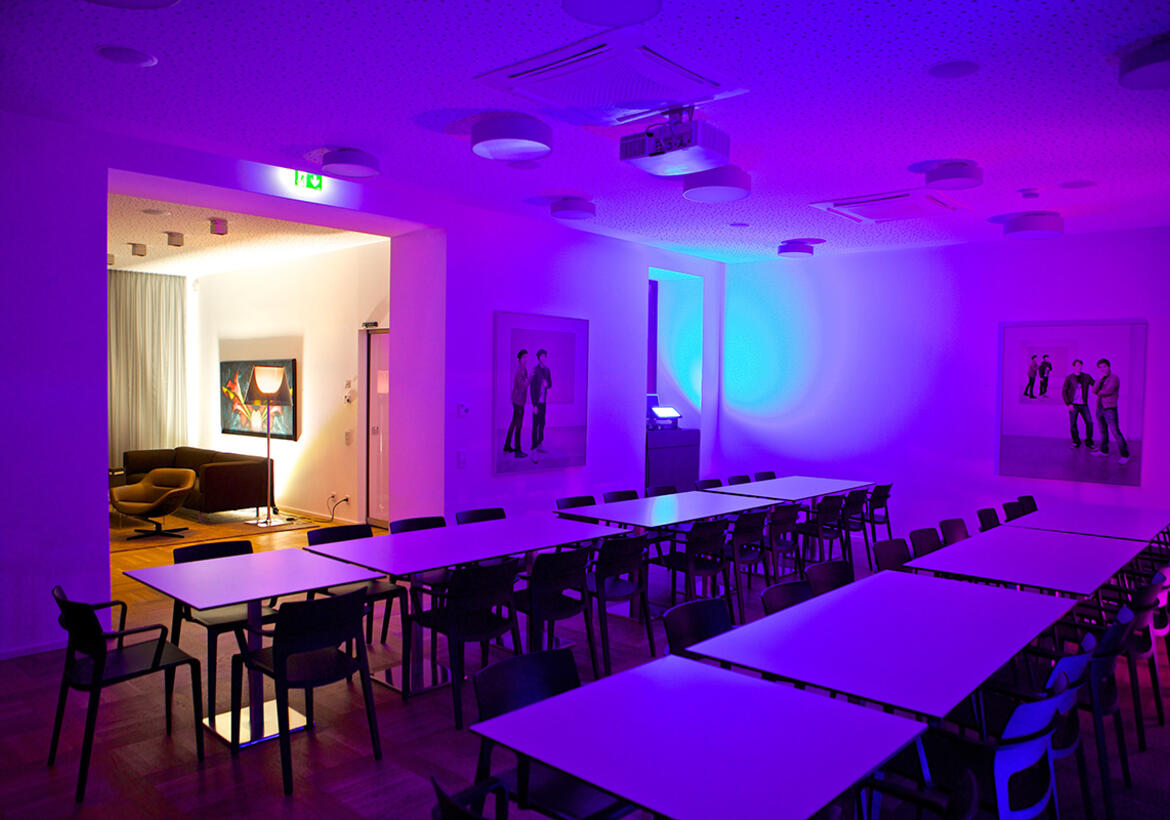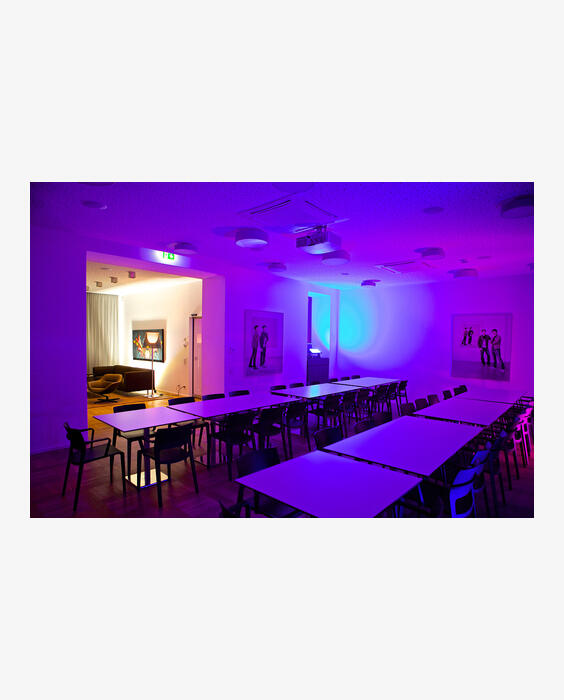 KUNSTHAUS : KOLLITSCH
At the beginning of 2014 Sigrun and Günther Kollitsch opened their new company headquarters, and in doing so they created not only a special place for their staff but also an appropriate setting with sufficient space for their personal sphere of interest – fine art. From this starting point the KUNSTHAUS : KOLLITSCH was formed, enhancing the office building with contemporary art and aiming to combine the world of work with the world of art at a high level. In the modern, museum-like ambience of the generously proportioned listed building, contemporary art by young, innovative and also established artists is presented, the collection being changed on an annual basis. The changing exhibitions show works from the Kollitsch collection and loaned works, some of which can also be purchased.
The Kollitsch collection is a private collection of contemporary art with an international perspective, and has been steadily built up over past years. It includes works in all artistic media, such as paintings, drawings, sculpture, installations, photography and video, and offers a cross-section of the variety of artistic modes of expression over the whole spectrum of modern art.
Behind the KUNSTHAUS : KOLLITSCH is an expert, committed team with a great passion for contemporary art and culture. In addition to Sigrun and Günther Kollitsch, since 2015 Frank Falderbaum and Hans Vieth have been employed as curators and consultants, bringing contemporary art items to the collection from their base in Cologne. The collection manager and exhibition director is Magdalena Koschat. All members of the team discuss the conceptual and content-based orientation of the collection, and together they work out future strategies.
SCHAU ③ sees the start of the third and so far the biggest group exhibition in the KUNSTHAUS : KOLLITSCH. The list of artists includes 31 contemporary names, presenting contemporary art on an international level with a total of 88 exhibits. With the curators Frank Falderbaum and Hans Vieth, this exhibition has been conceived with the existing items in the Kollitsch collection in mind as well as this year's new acquisitions. 58 works from the collection have been selected, supplemented by 30 works loaned by Austrian and international galleries and private collections, so that individual artists can be represented on a broader basis. The core of the collection in terms of video art and digital and kinetic art has been expanded to include international artists such as Ulu Braun, Evan Roth and Andy Holtin. In addition there is a special focus on contemporary photography. It is a particular pleasure to present the Iron Bird Bath by Ina Weber, which has been specially designed and realised for SCHAU ③.
Visitors who are interested in art will have the opportunity to view the exhibits during fixed opening times. Private tours can also be arranged through the exhibition director Magdalena Koschat at any time outside the fixed opening times, by agreement. Entrance is free.
Featured artist of the month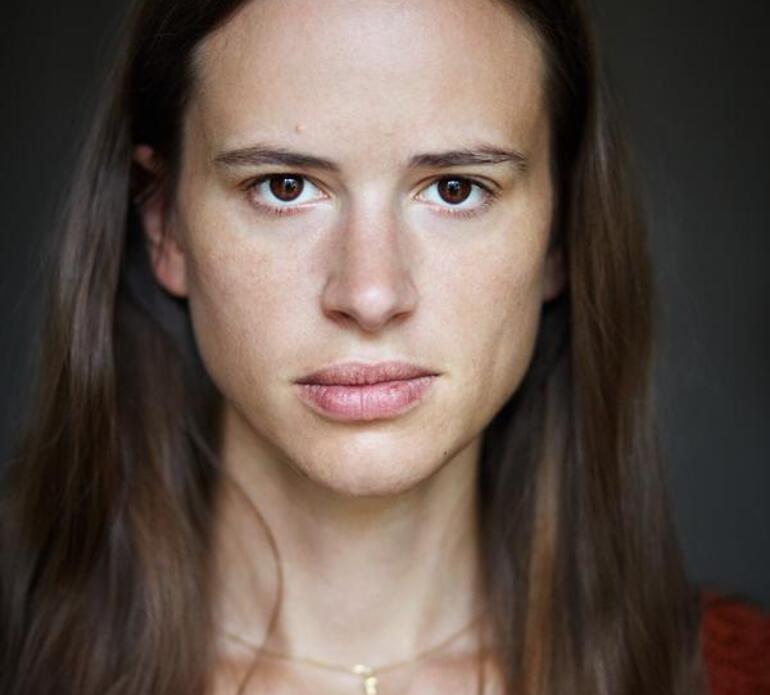 Gerhard Wasserbauer
Tina Lechner
Tina Lechner was born in 1981 in St. Pölten. From 2007 to 2013 she studied art and photography at the Vienna Academy of Fine Arts with Matthias Herrmann and Martin Guttmann. From 2010 onwards her work has been shown in individual and group exhibitions at home and abroad, including in institutions such as the 21er Haus, Vienna (2014), the Kunsthalle Wien (2015), the C/O Berlin (2016) and the Muzeul de Arta Cluj-Napoca in Romania (2016). Tina Lechner's work is represented in public and private collections. She lives and works in Vienna.