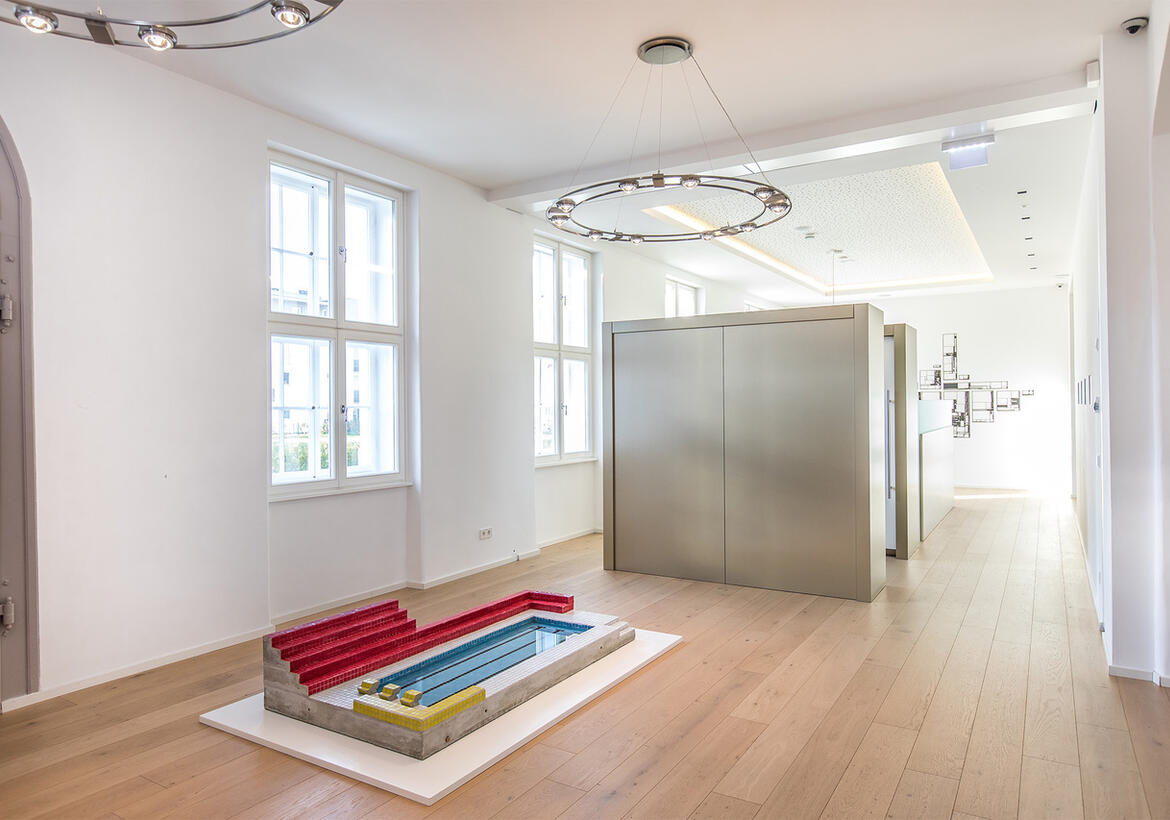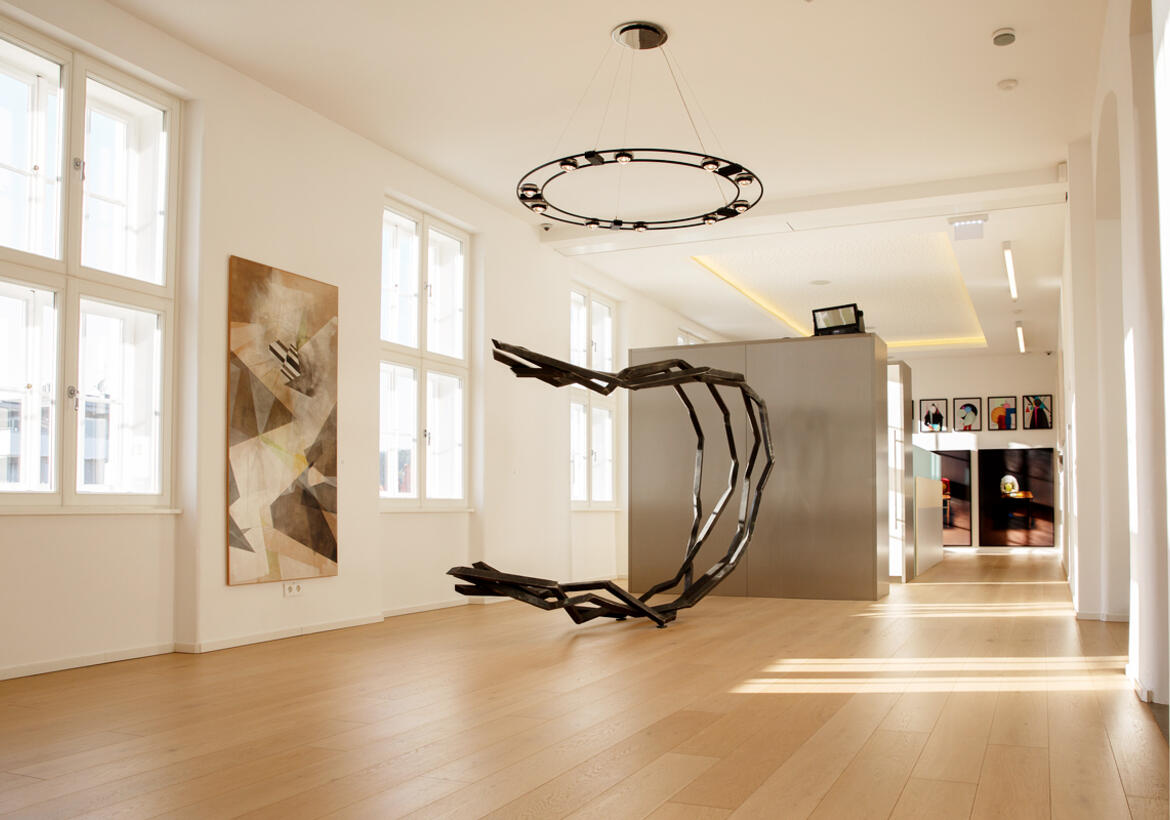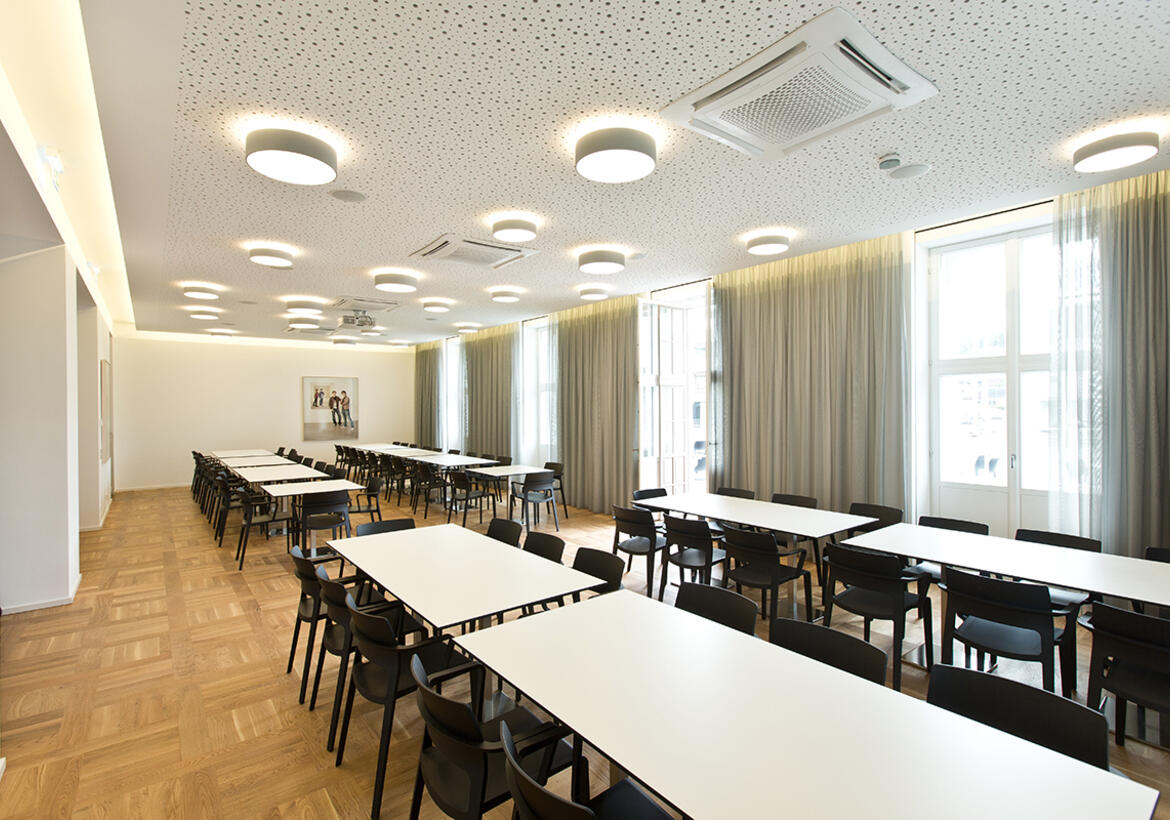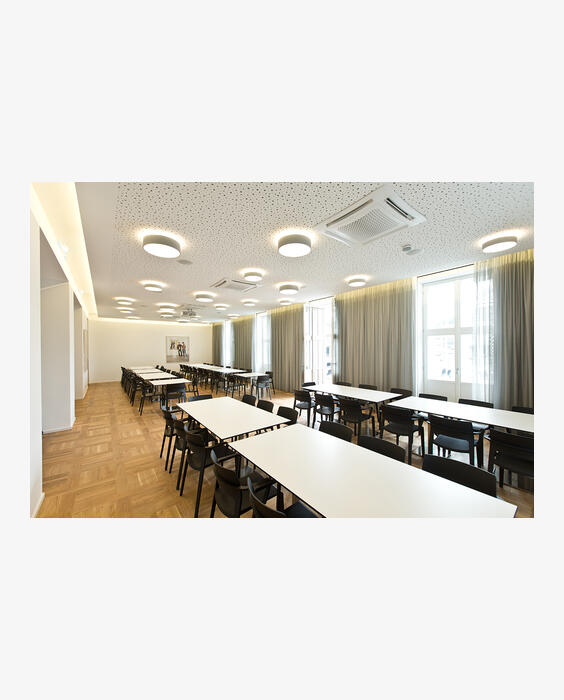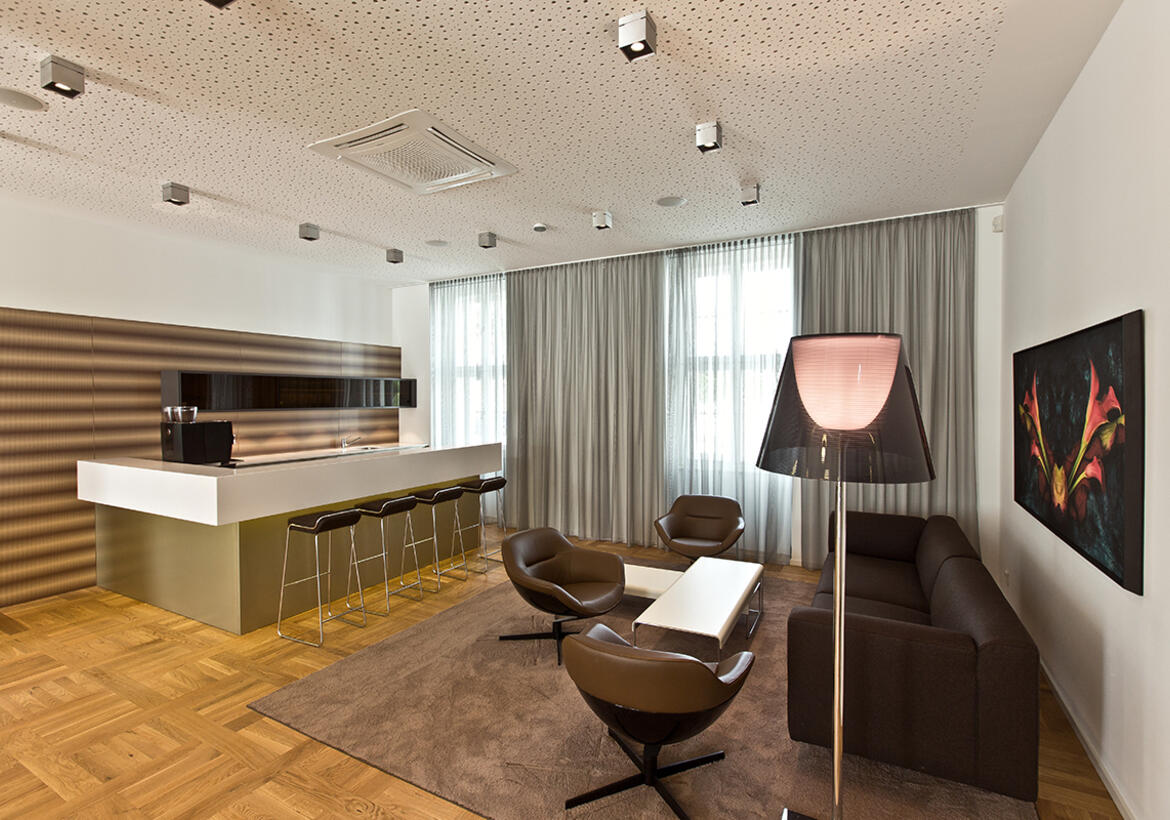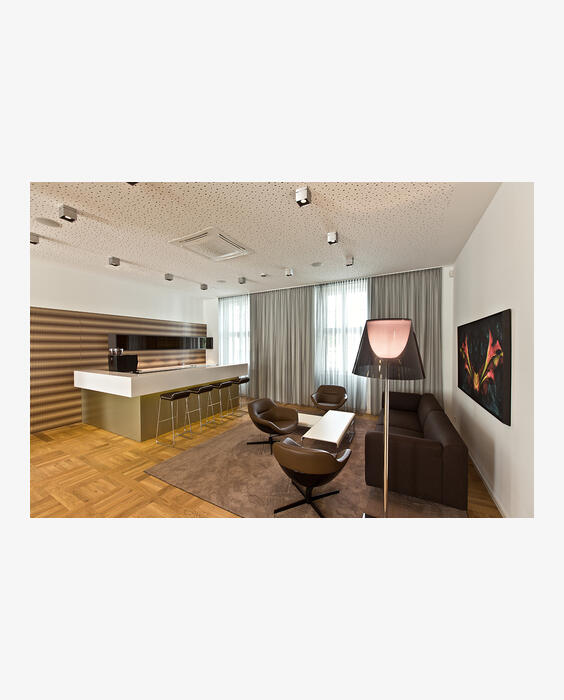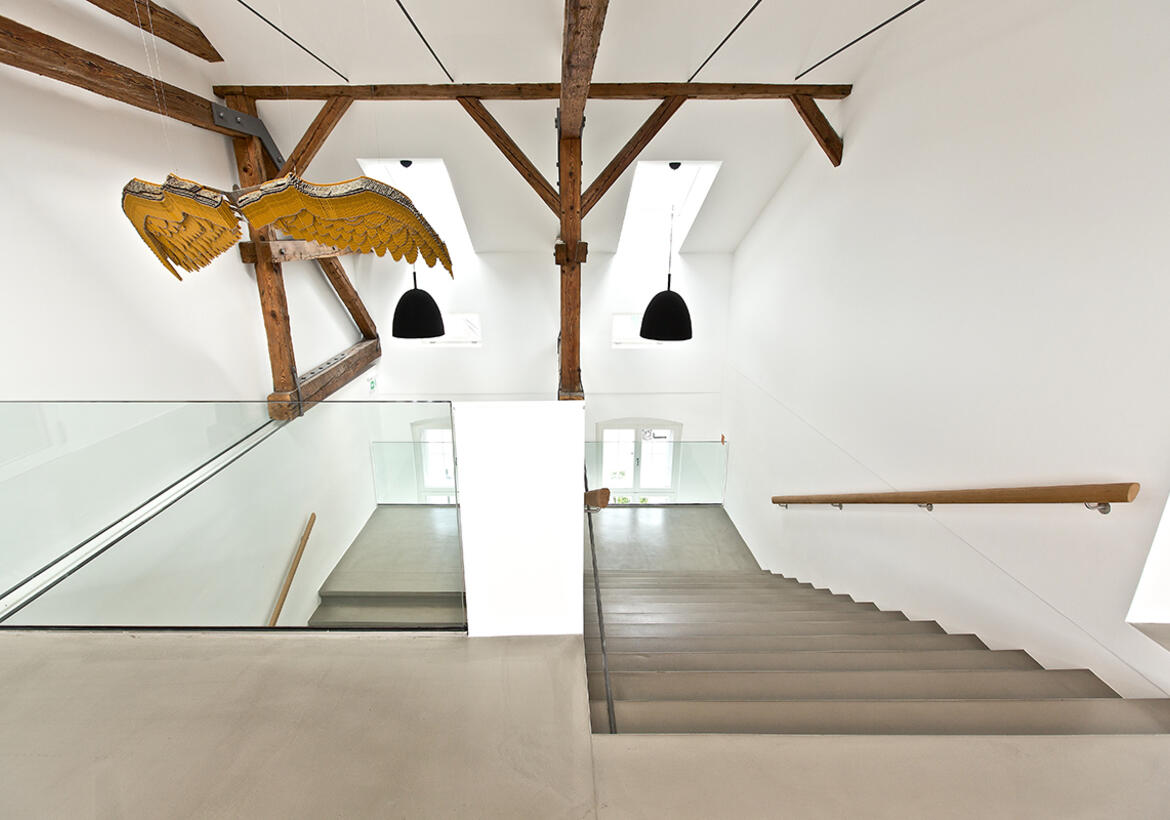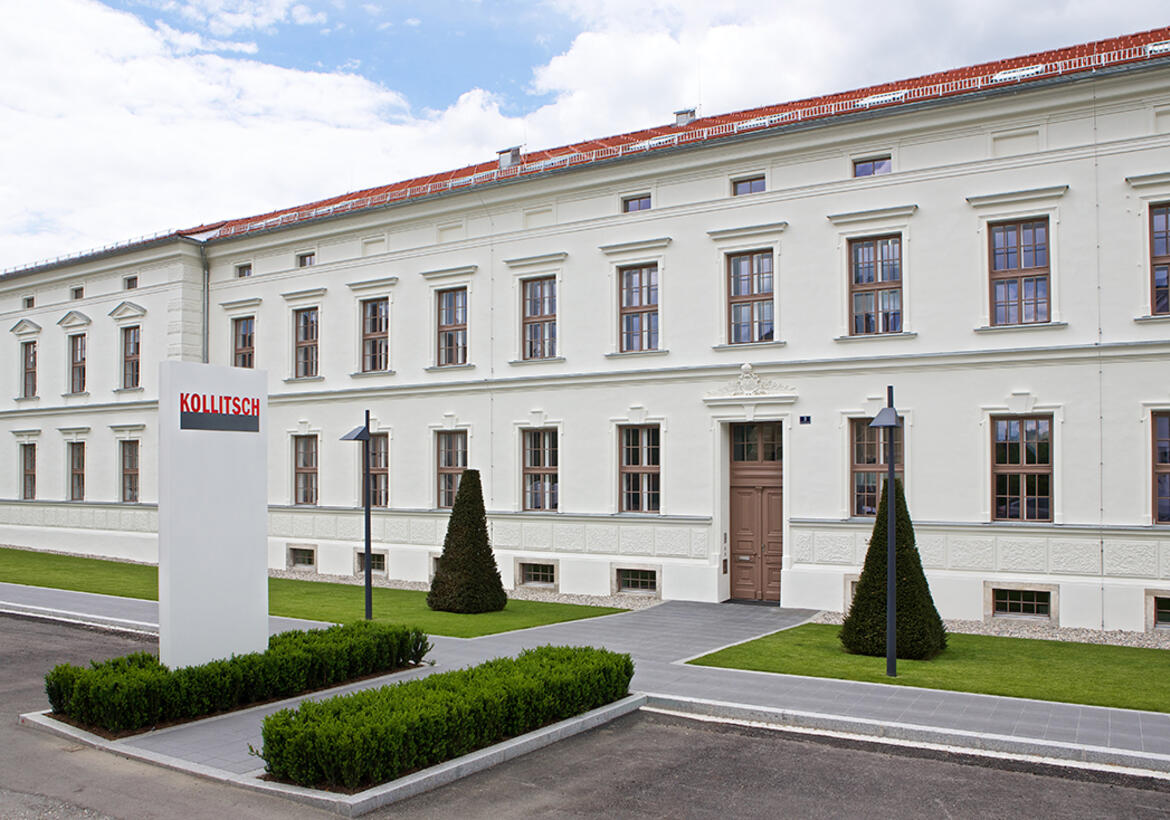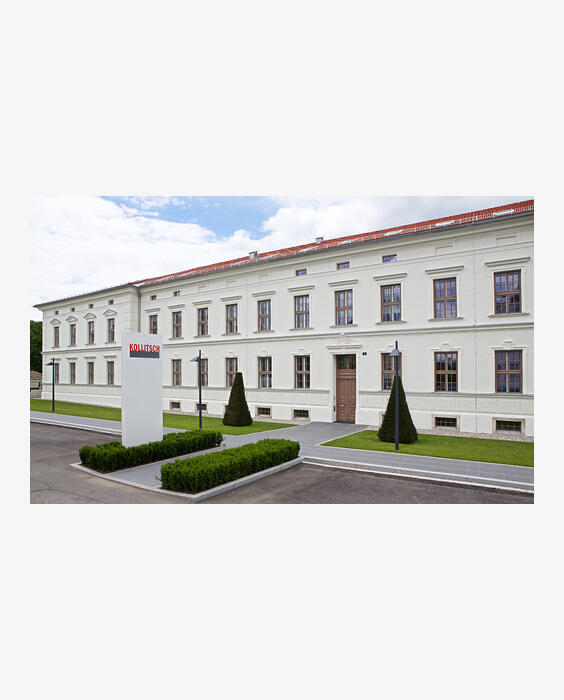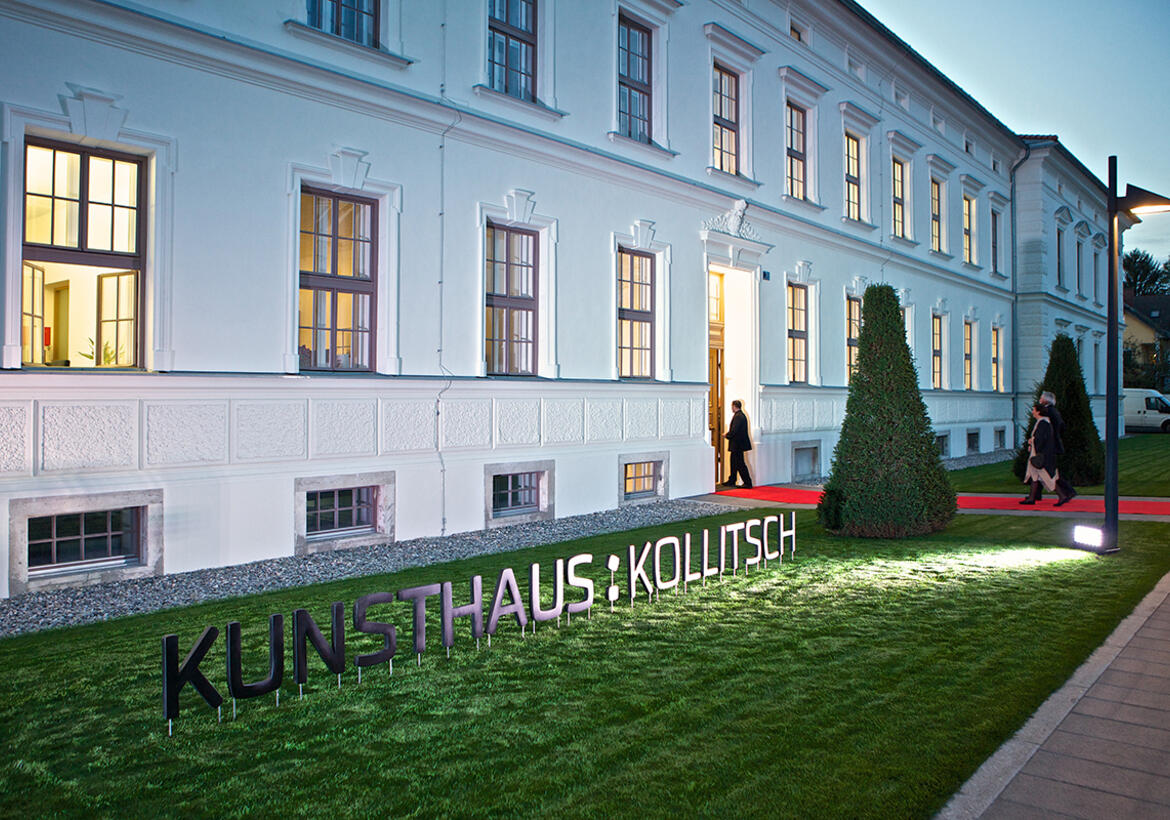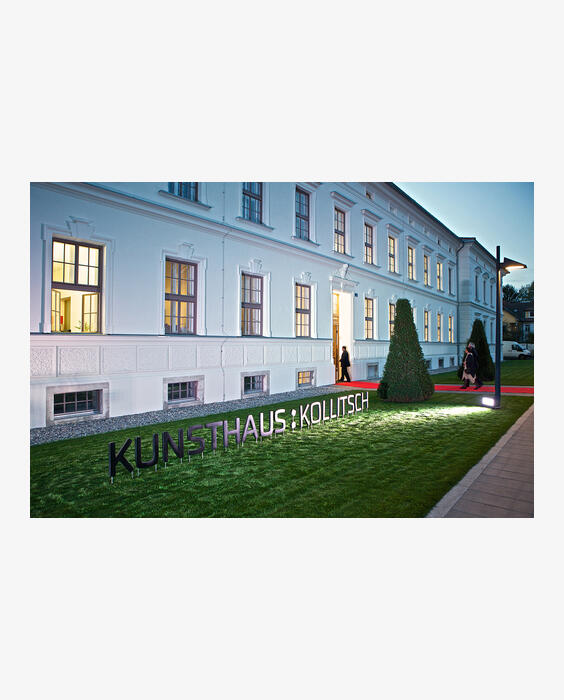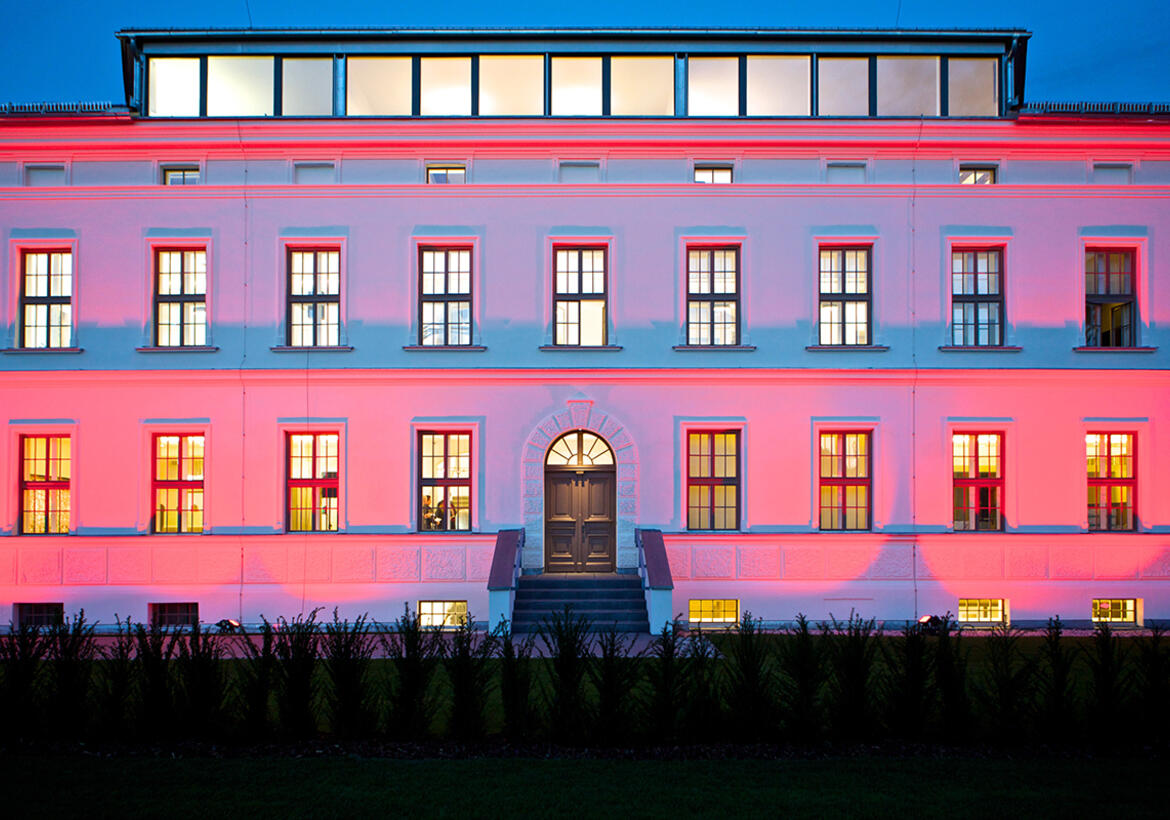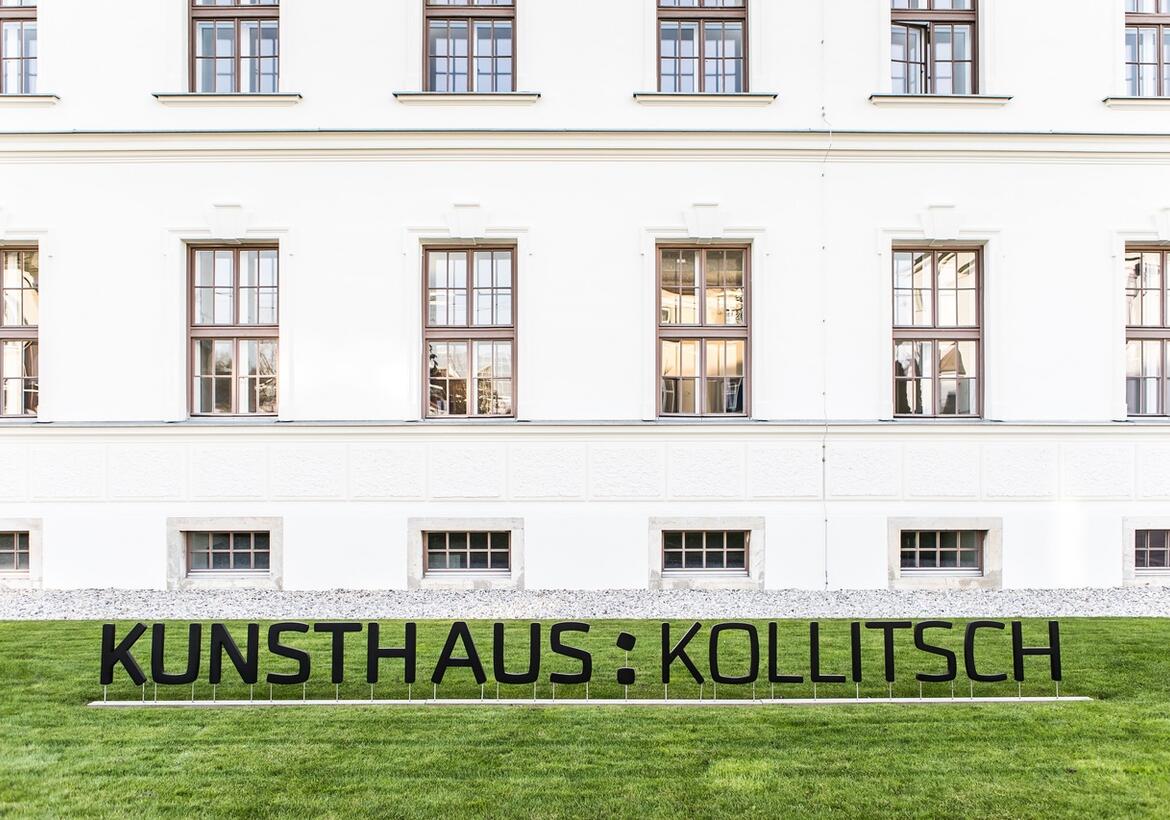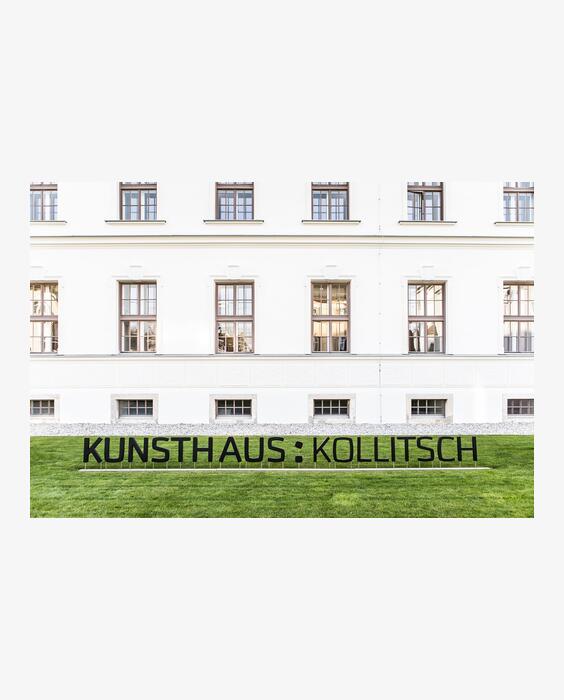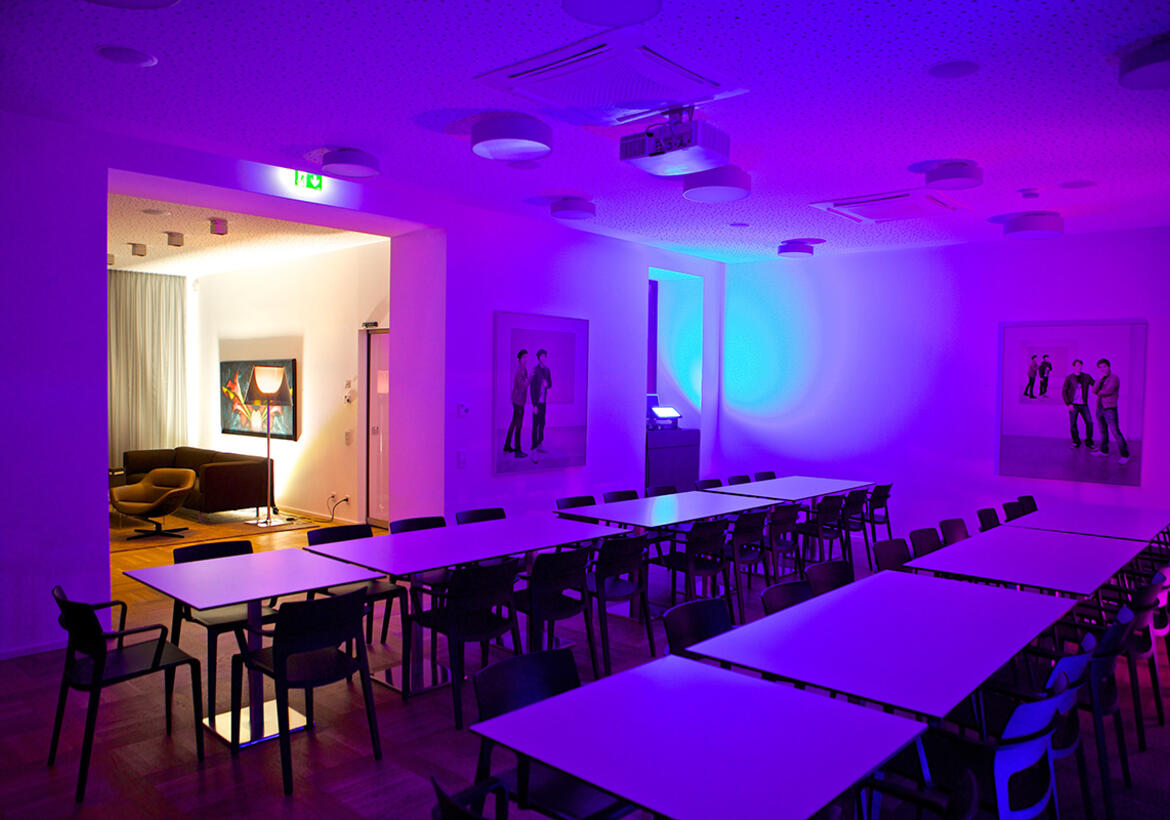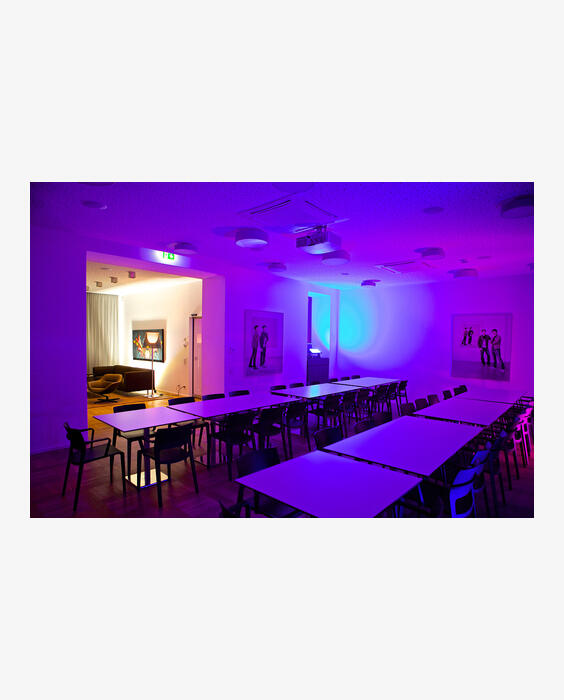 KUNSTHAUS : KOLLITSCH
EXHIBITION... ④
29 September 2017 to 6 July 2018
Following the substantial success of Ina Weber's 'Trümmerbahnen' mini-golf course with both the public and media last summer, the 'Fairway 13' commissioned by Günther and Sigrun Kollitsch and making reference to Carinthia has now been incorporated into the permanent collection. The carousel of artwork at the KUNSTHAUS : KOLLITSCH has also been busily turning again and EXHIBITION…④ has again brought numerous new pieces of contemporary art to the existing collection.
We are very pleased to be presenting works by Caroline Wells Chandler for the first time. The artist is very highly regarded in the international art world. His carefully executed works give a humorous and profound take on the heavily discussed 'transgender' theme of the present day and seem to take the sting out of any related injuries with a hint of charm and through the artist's own biography. At the same time, every knitted scar can be seen as a sign of equality and humanity.
Cédric Eisenring is also new to the Kunsthaus. The young Swiss artist uses various printing techniques in his works and presents the results alongside seemingly unrelated materials to add an additional dimension to the term collage. In 2017, Cédric Eisenring was awarded one of the oldest and best renowned art prizes in Switzerland, the Swiss Art Award, following highly regarded exhibitions in Switzerland, London and Cologne. He is also set to receive the Aargau Manor Art Award in 2018, an award which is only presented every two years and which is linked with a solo exhibition at the Kunsthaus Aargau.
The acquisition of a large piece by Ulu Braun, fresh from the studio, continues the 'Collage' theme and, as always, is accompanied by some large works on loan which address the topic from various perspectives and feature a comprehensive presentation of Ulu Braun's work whose video piece 'Cadavres Exquis Vivants – Schwarzenegger' is already part of the collection. We were tremendously pleased about the first presentation of parts of Ulu Braun's film piece last autumn at the Centre Pompidou in Paris. He also won the 'Best Film – German Section' prize for his contribution 'Die Herberge' to the Oberhausen Short Film Festival and for the same film at the Arte Short Film Award.
Another new addition to the collection is Tracey Snelling who has four works featured in total. The American artist constructs 'situations', mostly electrified architectural structures with a soundtrack, which address social conditions with a radical implementation which does not hide behind the portrayed failings. Tracey Snelling is currently working on commission pieces including for the Baltimore Museum of Art, the Jewish Museum in San Francisco, the Crocker Art Museum in Sacramento and the Historical Museum in Frankfurt am Main. This coming year, the Kunsthaus Bethanien in Berlin will be dedicating a solo show to the artist. Four works by Hayley Aviva Silverman are also featured for the first time and her exceptionally exciting installations provide new answers to old questions in the smallest of spaces. Her works are featured in numerous exhibitions from Brazil to Finland and she was represented in a group exhibition by the Salzburger Kunstverein for the first time in Austria in 2016. Thomas Rentmeister's international breakthrough came during the 1990s with his shiny amorphous polyester sculptures, one of which features in the collection. Thomas Rentmeister's works are included in museums and private collections across the world. The large 'Silhouettes' piece by Paris-based American artist Evan Roth and one of the main works in EXHIBITION …③ has also been acquired for the KUNSTHAUS : KOLLITSCH and is now a permanent part of the collection. The Mona Bismarck American Centre Paris is dedicating its first comprehensive solo exhibition to Evan Roth in October.
The KUNSTHAUS : KOLLITSCH is open to all visitors with an interest in art during the fixed opening times and admission is free. Private tours with exhibition manager Magdalena Koschat are possible at any time outside of the opening hours, by prior arrangement.
- Frank Falderbaum
Featured artist of the month
Caroline Well Chandler, Gretel, 2017, photo: Courtesy of the artist and Roberto Paradise, San Juan
Caroline Wells Chandler
Caroline Wells Chandler wurde 1985 in Norfolk, Virginia in den USA geboren. Er begann seine Ausbildung an der Universidad de Guadalajara in Mexico (2003) und der Rhode Island School of Design in den USA (2004). Anschließend setzte er sein Studium an der Southern Methodist University in Dallas, Texas, fort, das er im Jahr 2007 mit dem B.F.A. cum laude abschloss. In weiterer Folge erlangte er im Jahr 2011 den M.F.A. in Malerei und Grafik an der Yale University School of Art in New Haven, Connecticut, wo er im gleichen Jahr mit dem "Ralph Mayer Prize for proficiency in materials and techniques" ausgezeichnet wurde. Seine Werke waren in internationalen Einzelausstellungen und Ausstellungsbeteiligungen in den USA und verschiedenen Ländern Europas zu sehen. Der Künstler lebt und arbeitet in New York.