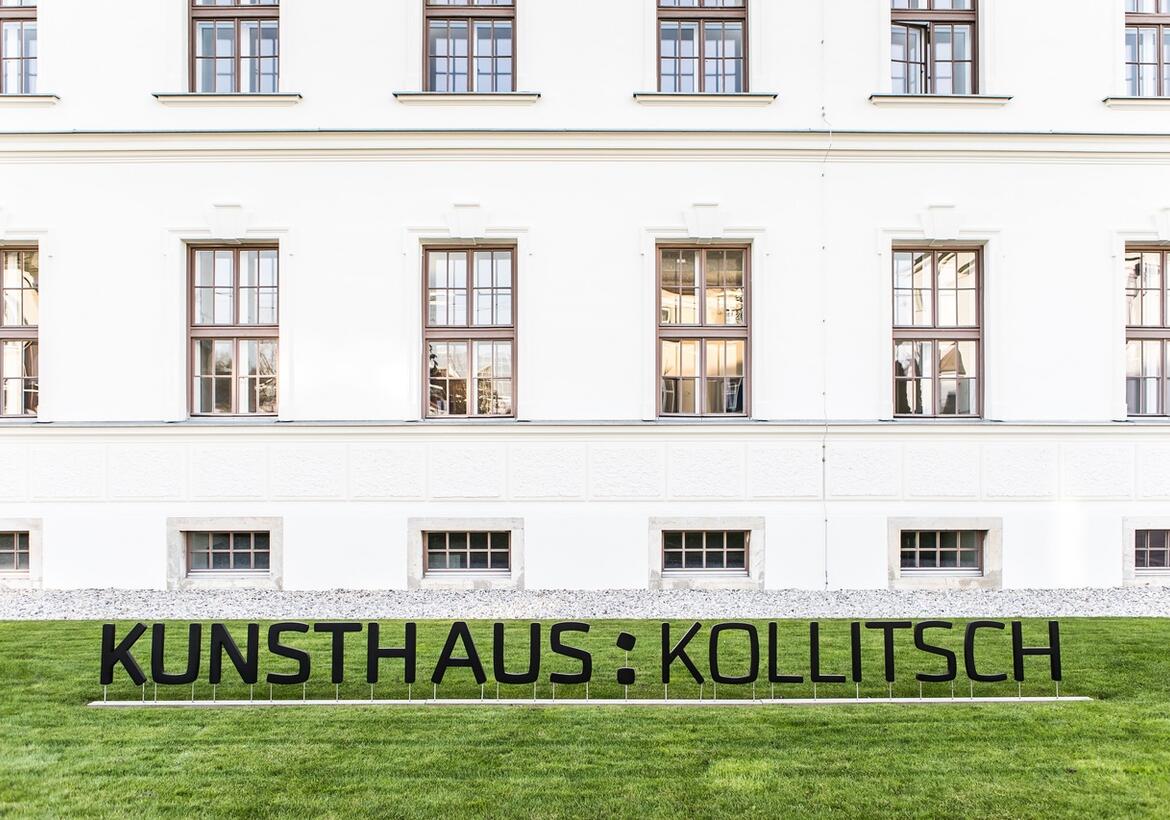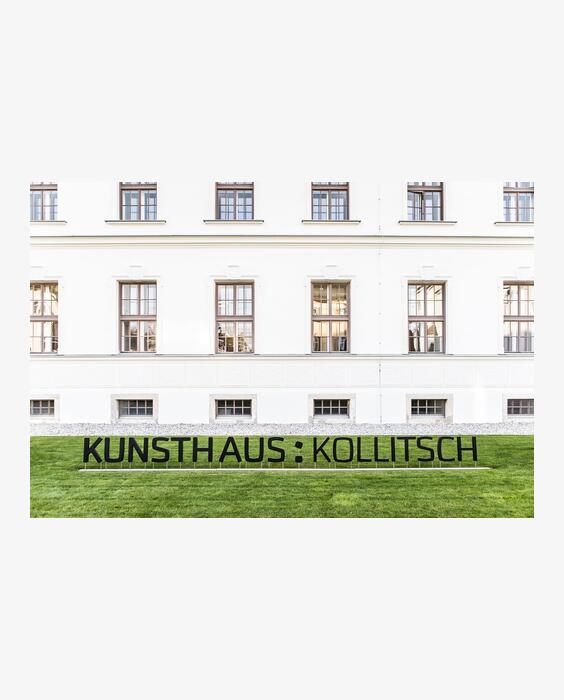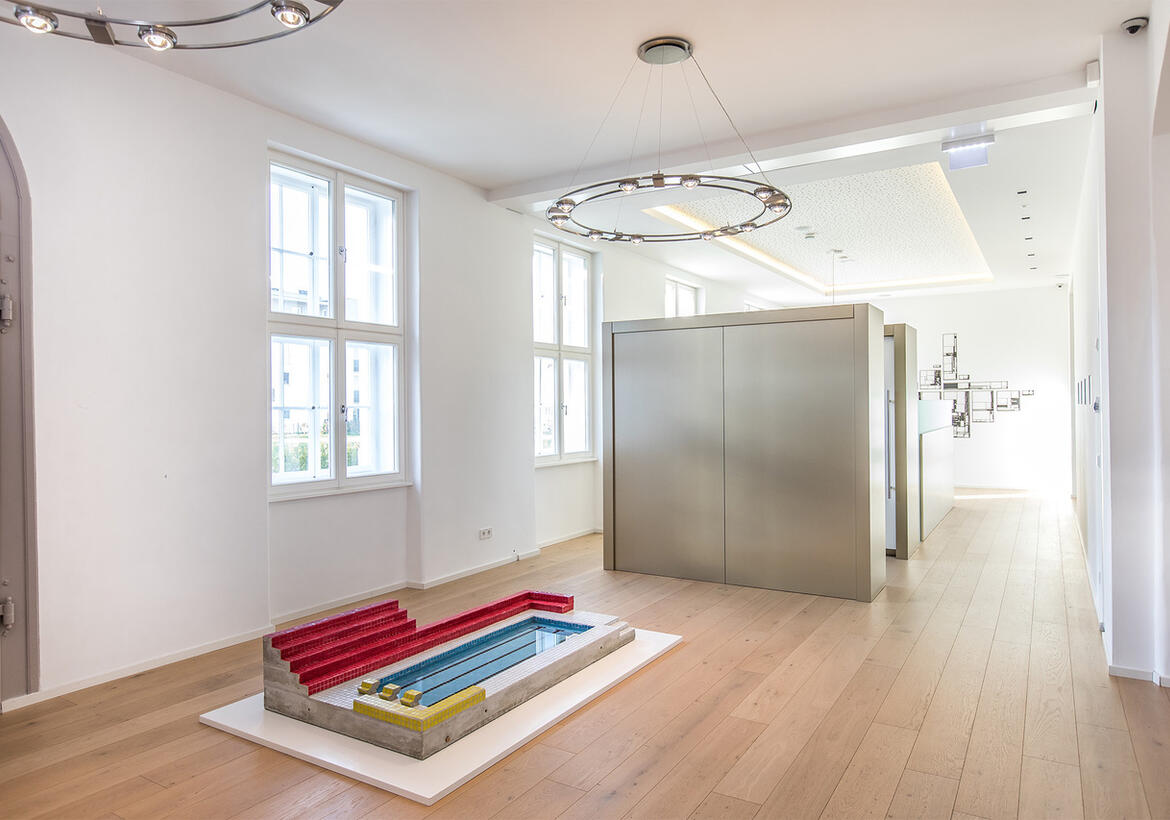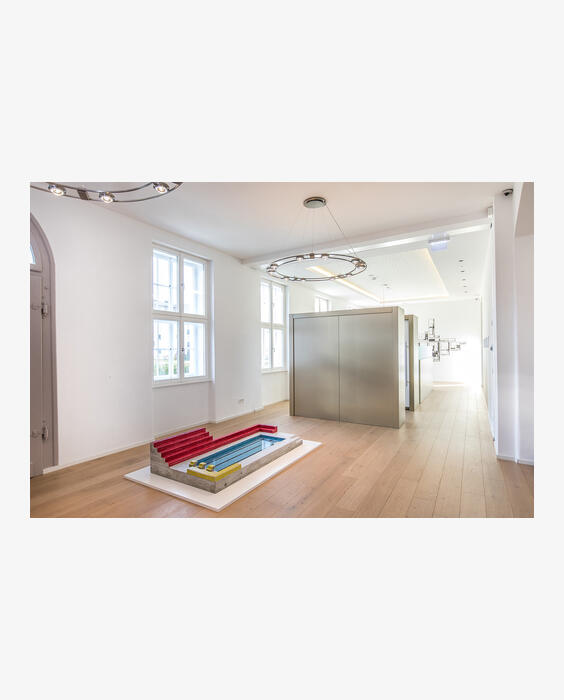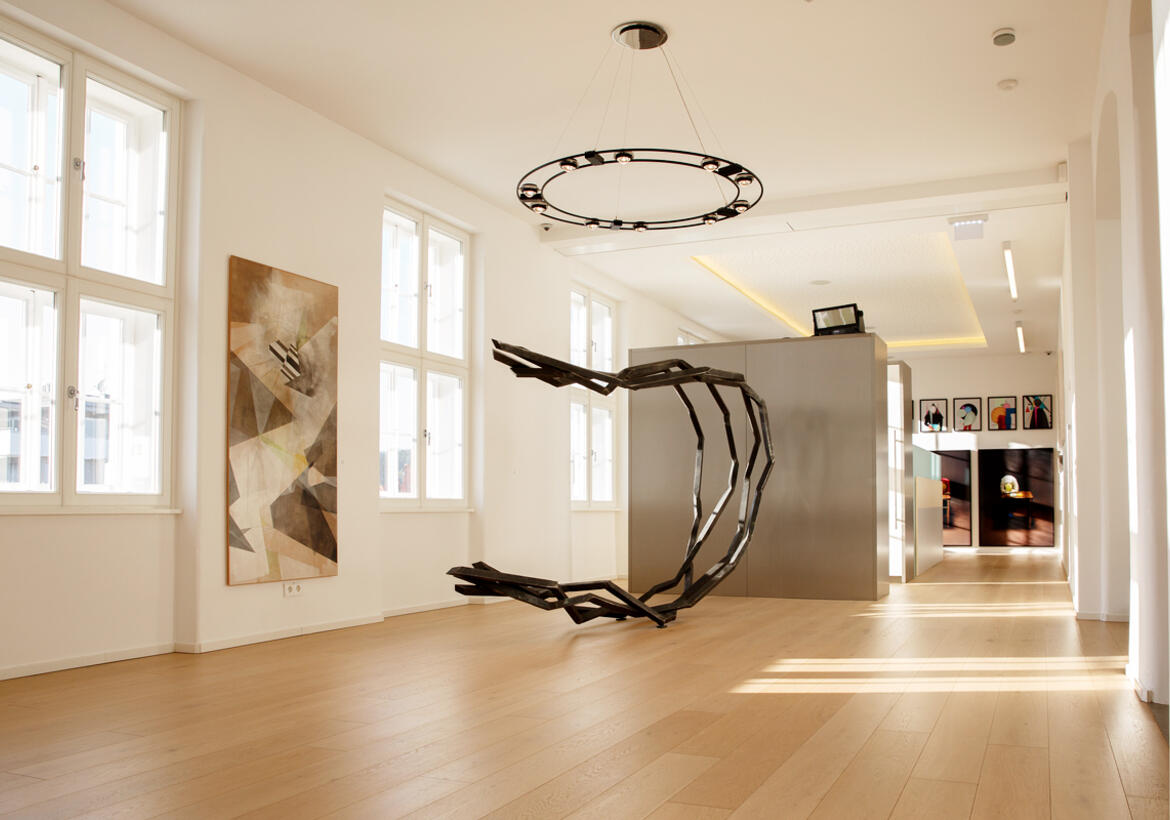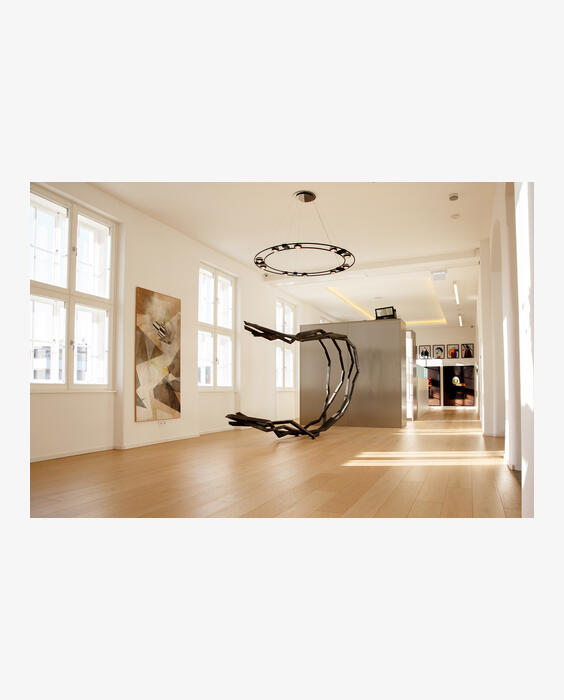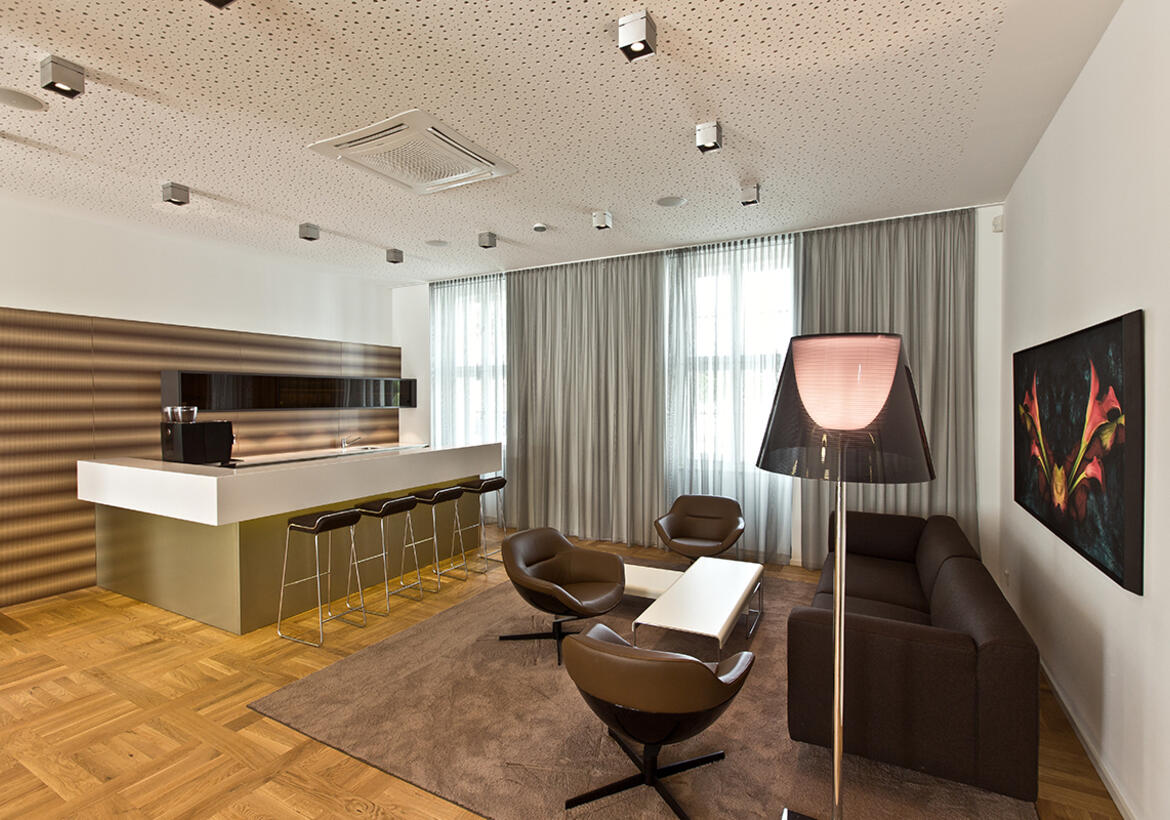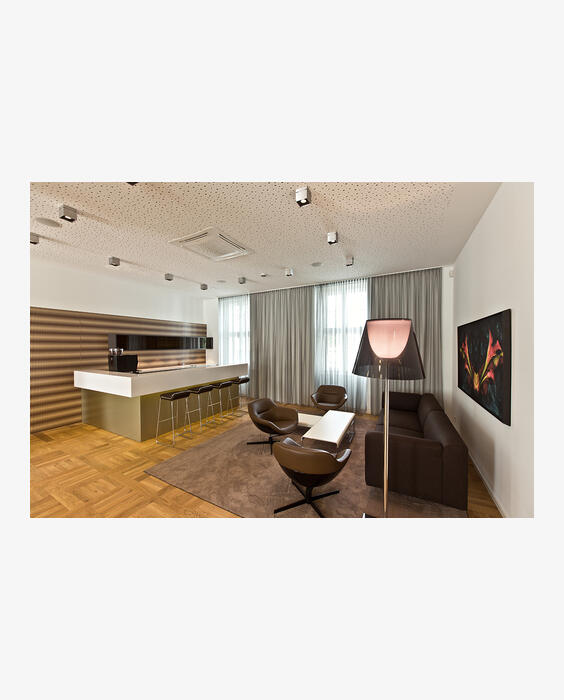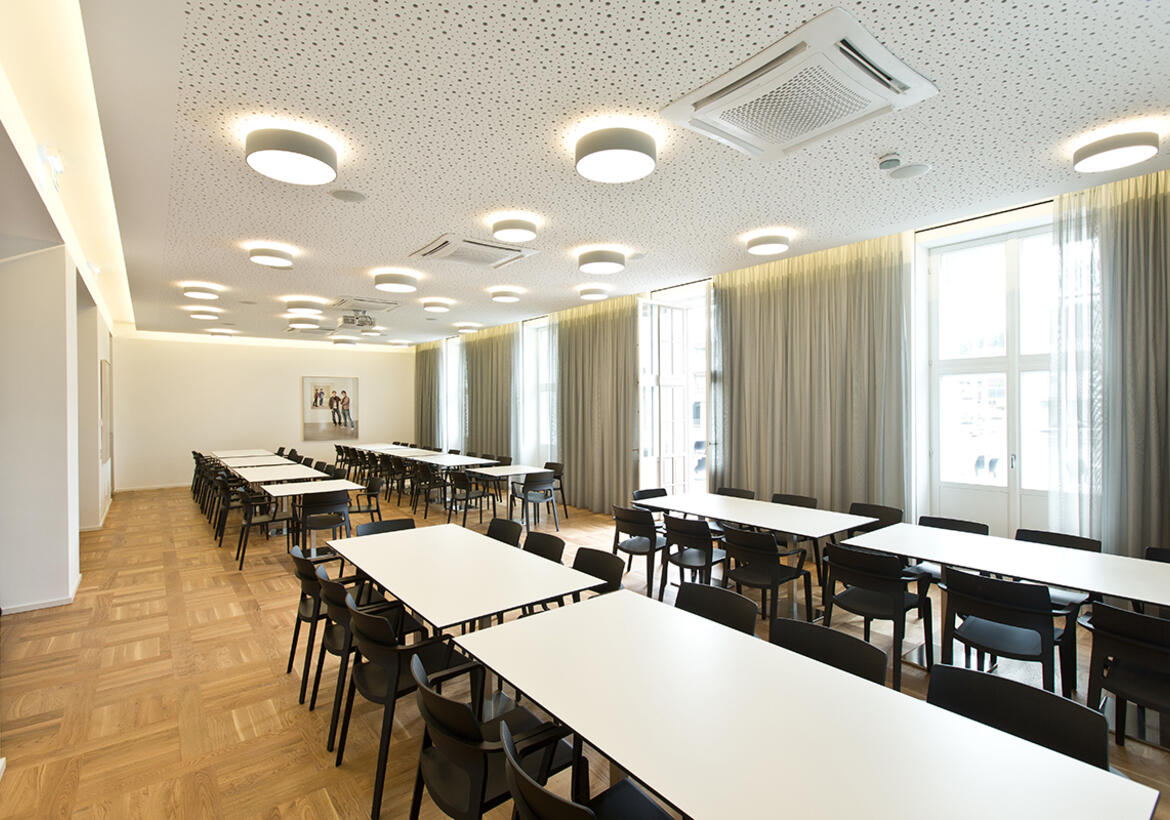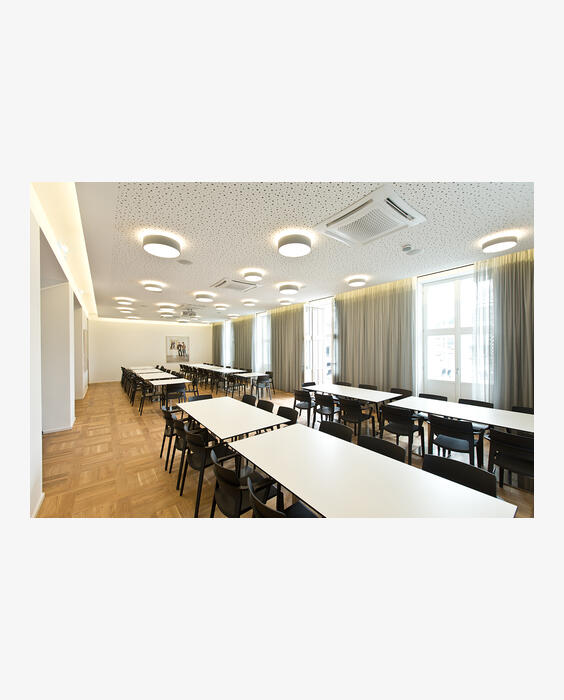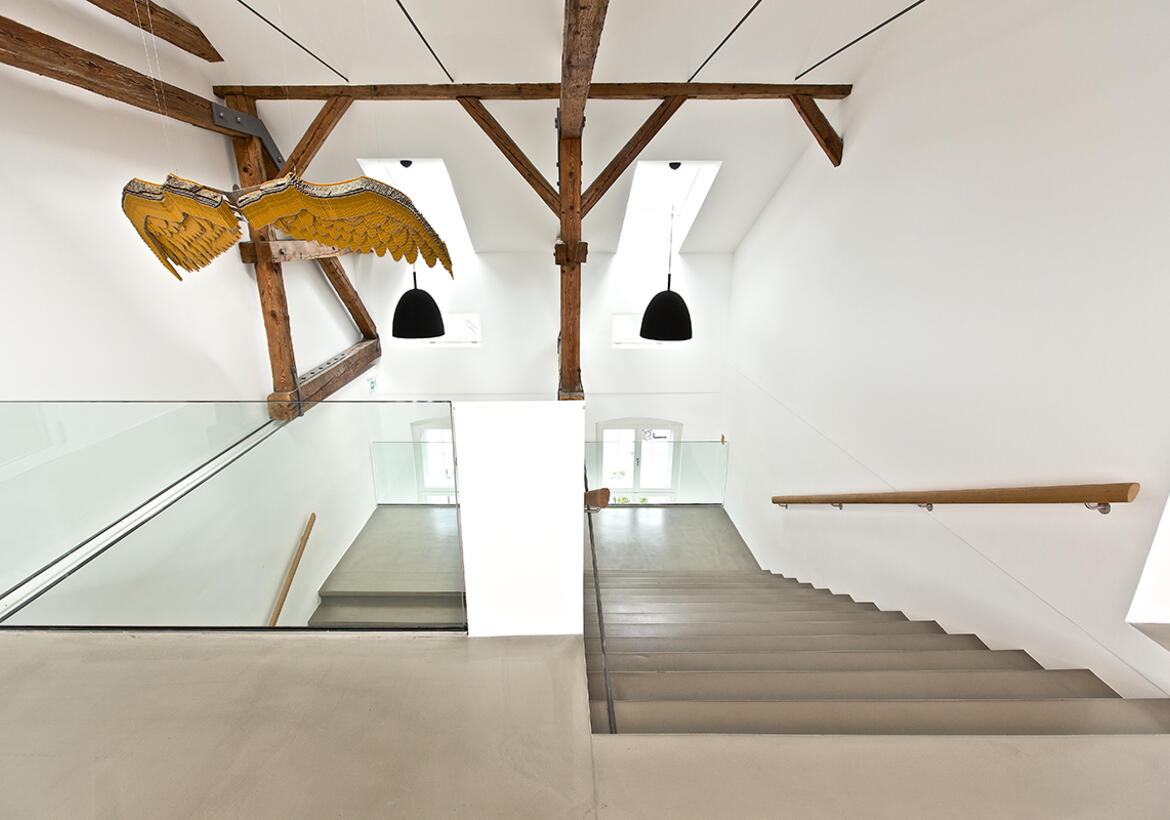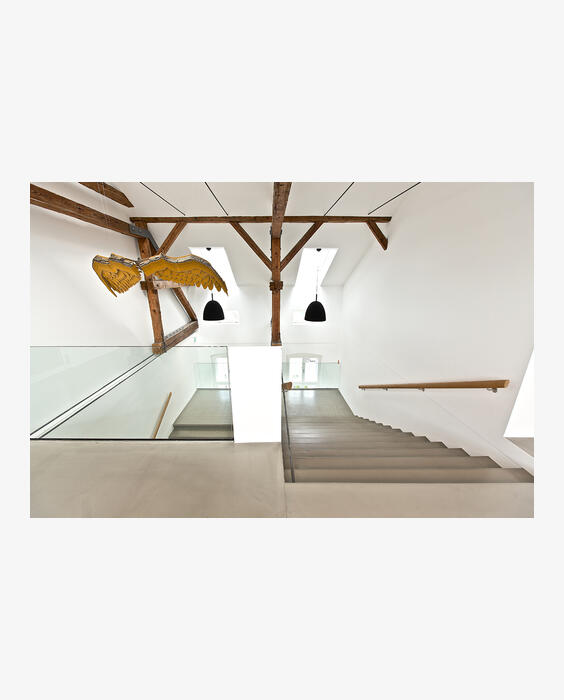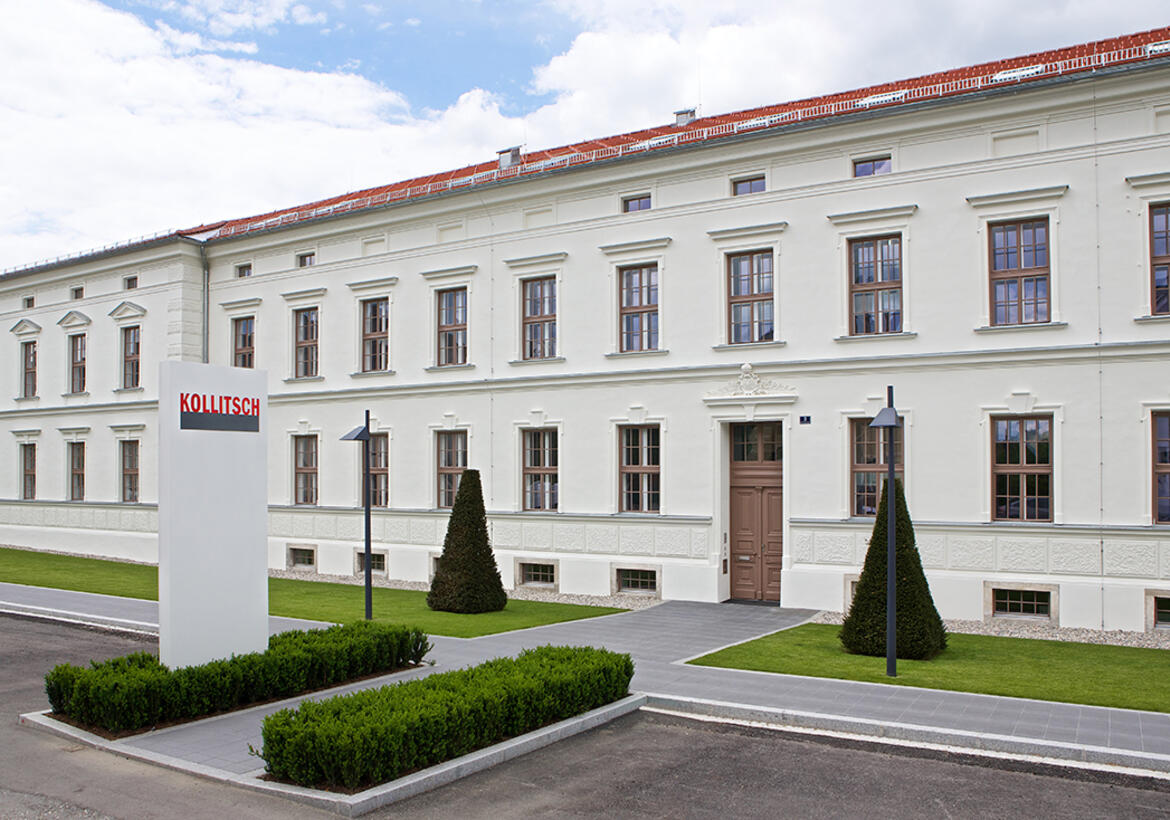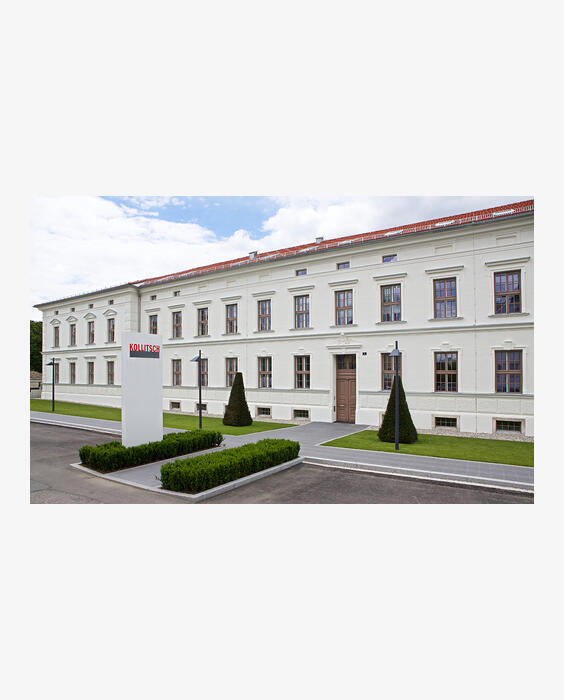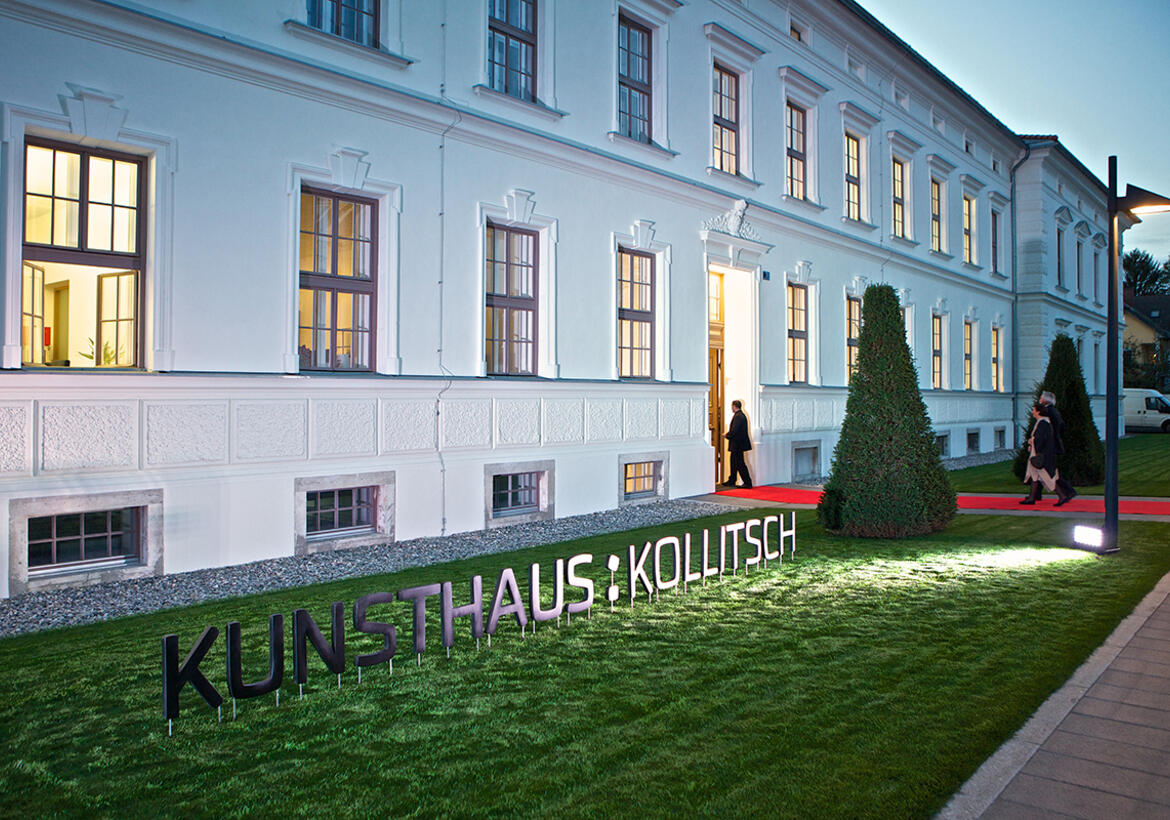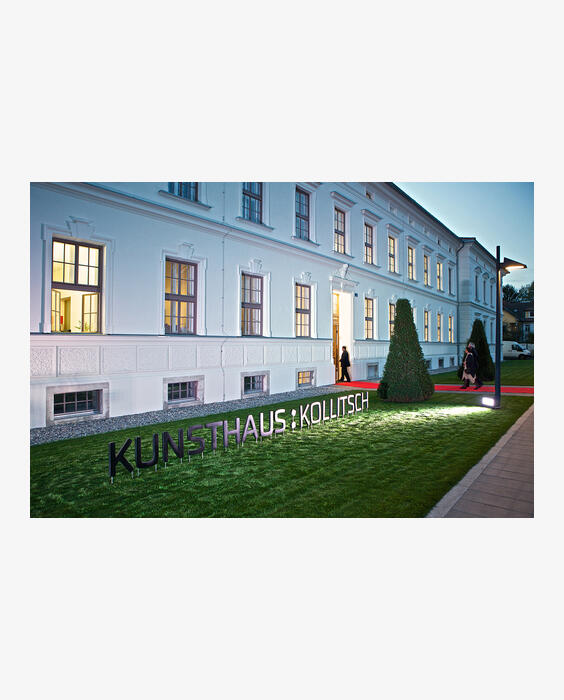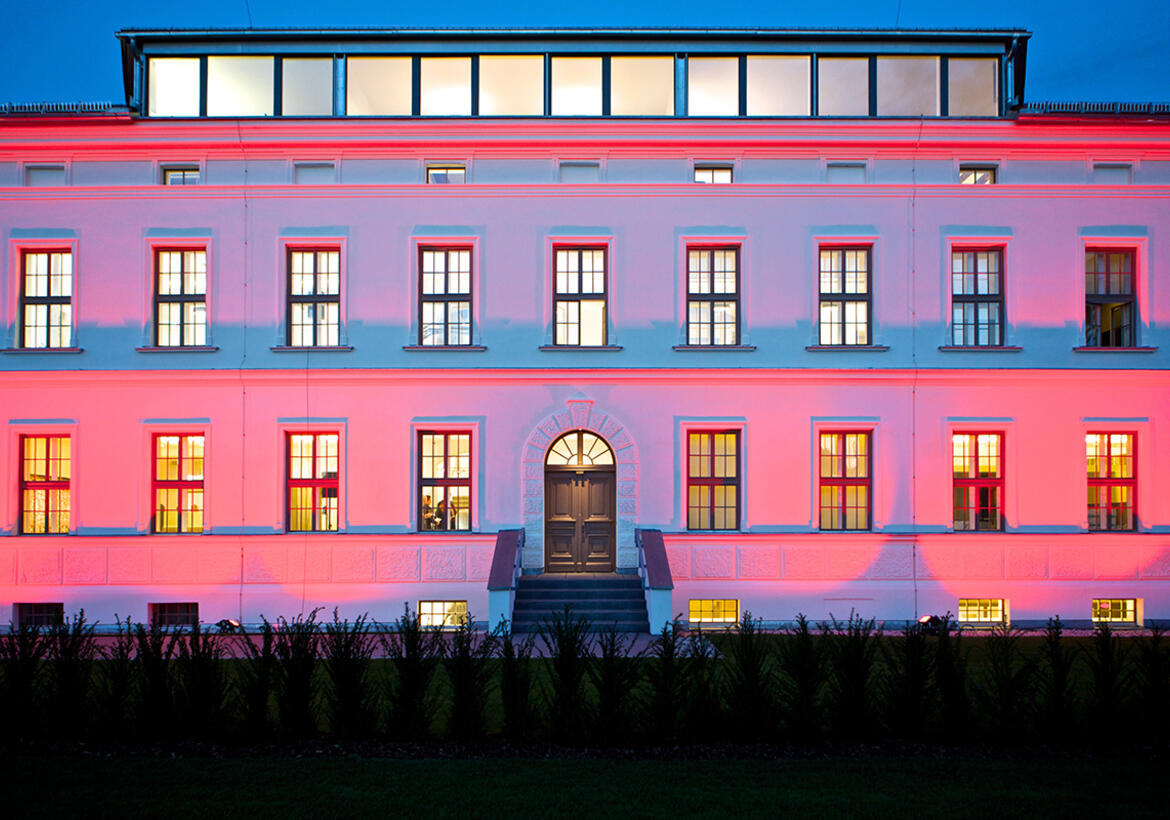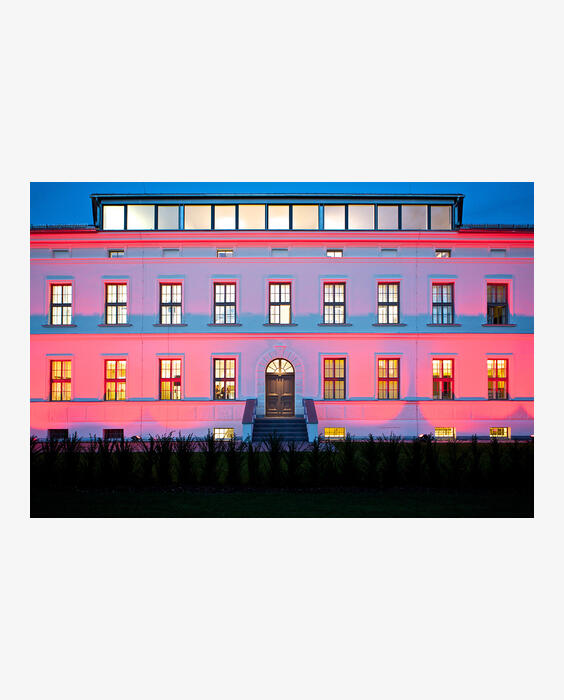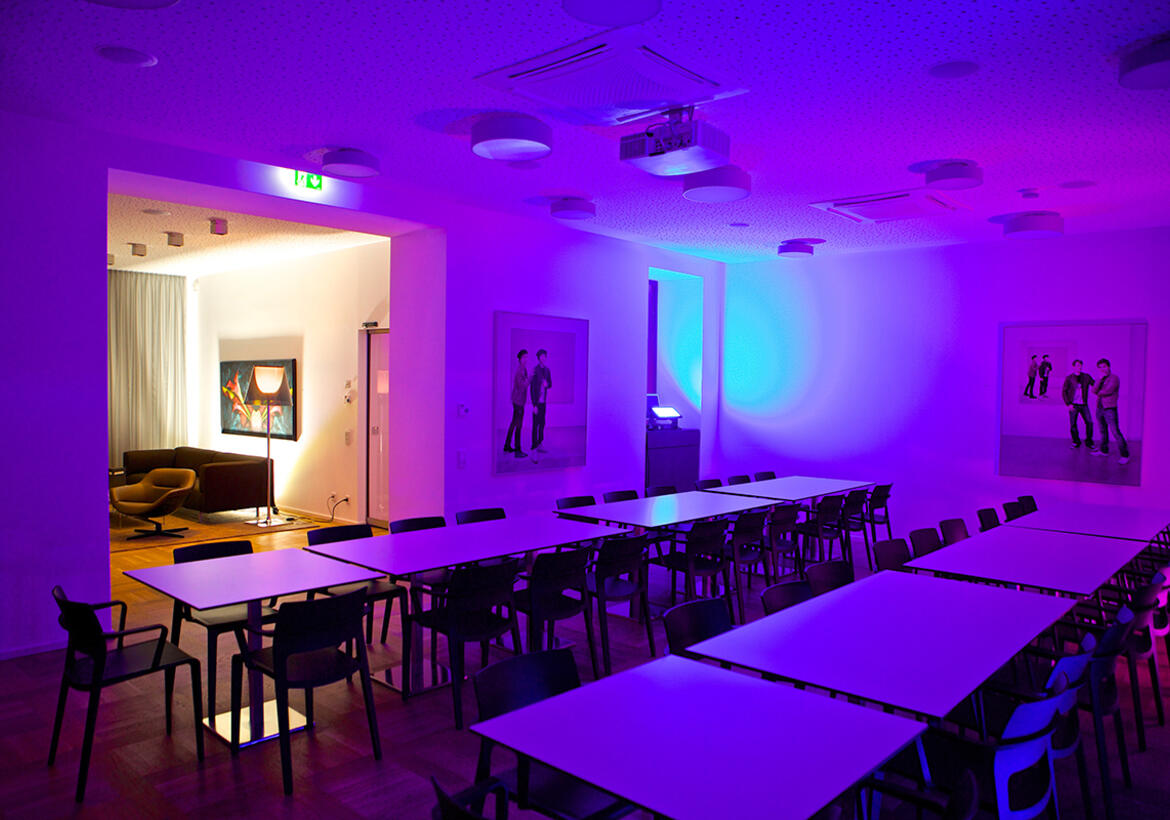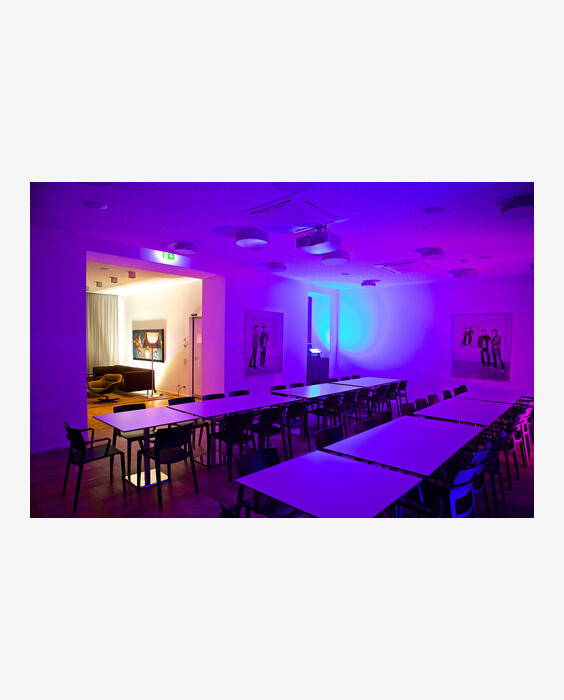 The Kunsthaus
At the beginning of 2014 Sigrun and Günther Kollitsch opened their new company headquarters, and in doing so they created not only a special place for their staff but also an appropriate setting with sufficient space for their personal sphere of interest – fine art. From this starting point the KUNSTHAUS : KOLLITSCH was formed, enhancing the office building with contemporary art and aiming to combine the world of work with the world of art at a high level. In the modern, museum-like ambience of the generously proportioned listed building, contemporary art by young, innovative and also established artists is presented, the collection being changed on an annual basis. The changing exhibitions show works from the Kollitsch collection and loaned works, some of which can also be purchased.
The Kollitsch collection is a collection of contemporary art with an international perspective, and has been steadily built up over past years. It includes works in all artistic media, such as paintings, drawings, sculpture, installations, photography and video, and offers a cross-section of the variety of artistic modes of expression over the whole spectrum of modern art.
The KUNSTHAUS : KOLLITSCH is led by an experienced, dedicated team who are passionate about art and culture. The individual artistic positions for the collection and the exhibitions are selected by Sigrund and Günther Kollitsch, in cooperation with different curators and advisors. The exhibition SCHAU….7 was accompanied by curators Katharina Boesch and Andreas Krištof (Kurator*innenkollektiv section.a). The conceptual and content-related orientation is discussed within the group and future strategies are drawn up accordingly.
Featured artist of the month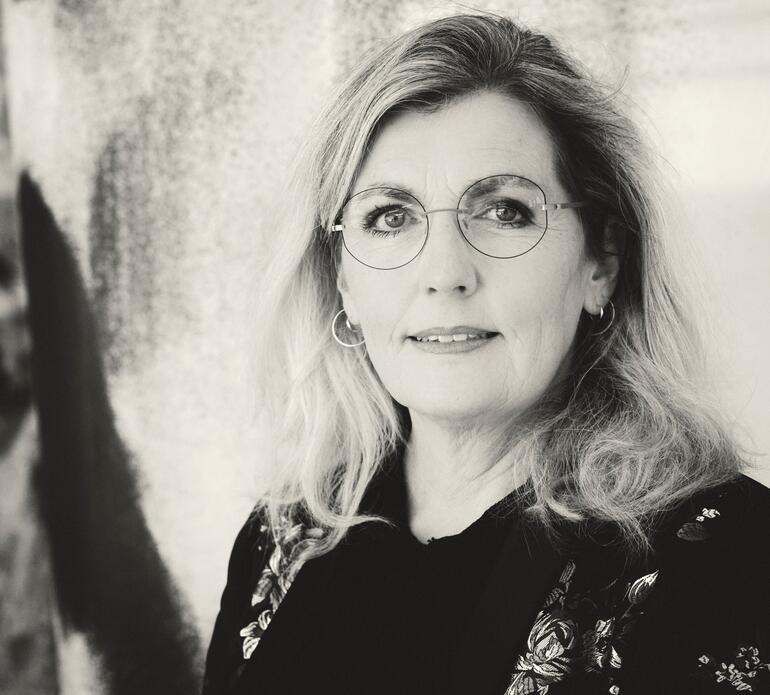 Margaret Lansink
Margaret Lansink was born in Odenzaal, Netherlands, in 1961. Between 2010 and 2012, she completed her bachelor's degree in photography at the Fotoacademie Amsterdam, followed by a year at the LeMasterklass (2016) and the Atelier Smedsby in Paris (2019). She has received several prizes, for instance the Grand Prize of the Hariban Award 2019, and was nominated for the Gomma Grant 2018. Margaret Lansink has published seven books, three of them handmade by her. The Kindness of One was chosen as best book design in the Netherlands in 2019 and is now part of the collection of the Stedelijk Museum Bookstore. Her books Borders of Nothingness – On the Mend and The Kindness of One are also part of the collection of the Victoria and Albert Museum in London. Her works have been shown in solo and group exhibitions, for instance in Paris, Antwerp, New York, Tokyo, Kyoto, Tbilisi, Vancouver, and Amsterdam. She is a member of FemmesPHOTOgraphes Paris and founding member of the iwi_collective. She lives and works in Antwerp and Amsterdam.