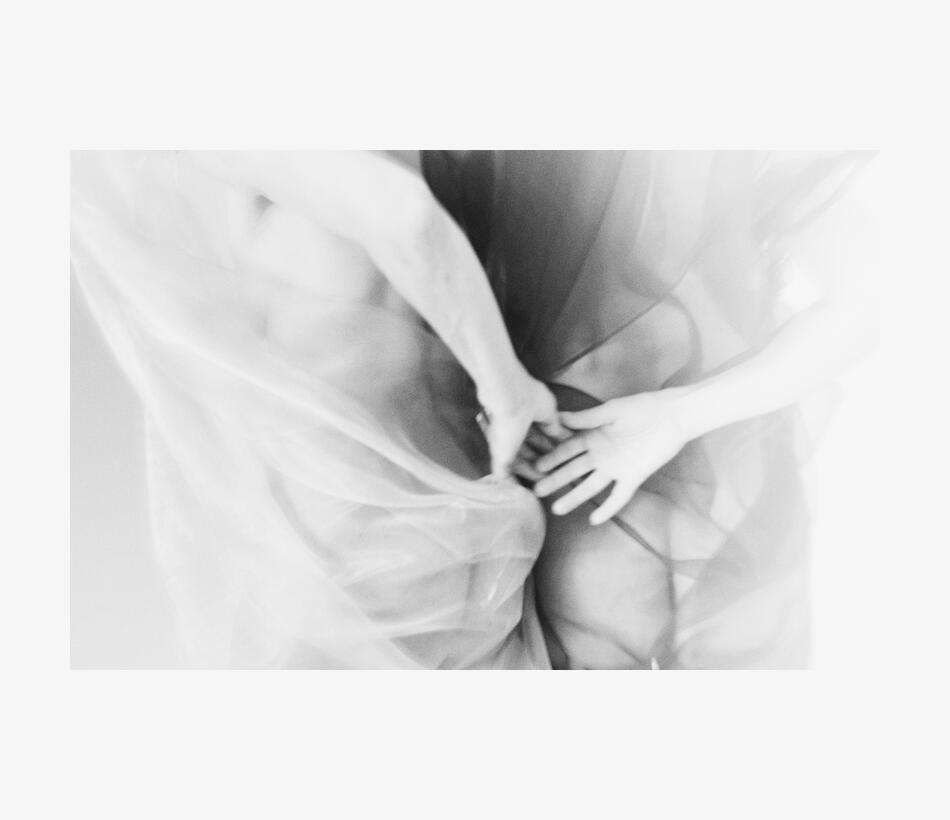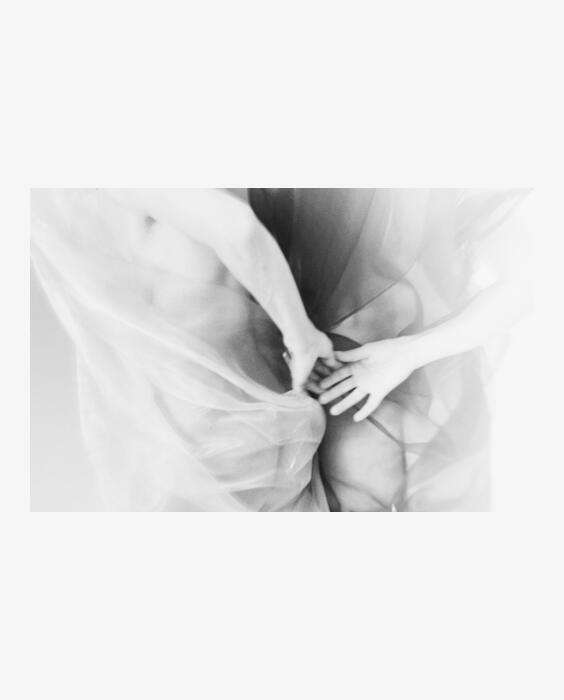 Margaret Lansink, Touch (Friction), 2022
Archival Pigment Print on Kozo Washi paper, Edition 2/7, 89 x 127 cm
Kollitsch Collection
The unavoidable changeability and ultimate transience of life are central themes in the works Margaret Lansink. In Touch (Friction), she captures the magic of a short moment in an aesthetic, gentle manner, taking viewers on a journey to the vast land of emotions, fears, desires, and premonitions. Her images are often rooted in human processes, arguing in favour of accepting life as it is. Unstoppably and inextricably, one moment follows another, and together they eventually make up our life. Based on the beauty of the imperfect and the transience of all being, even painful moments can ultimately result in acceptance.
— Magdalena Koschat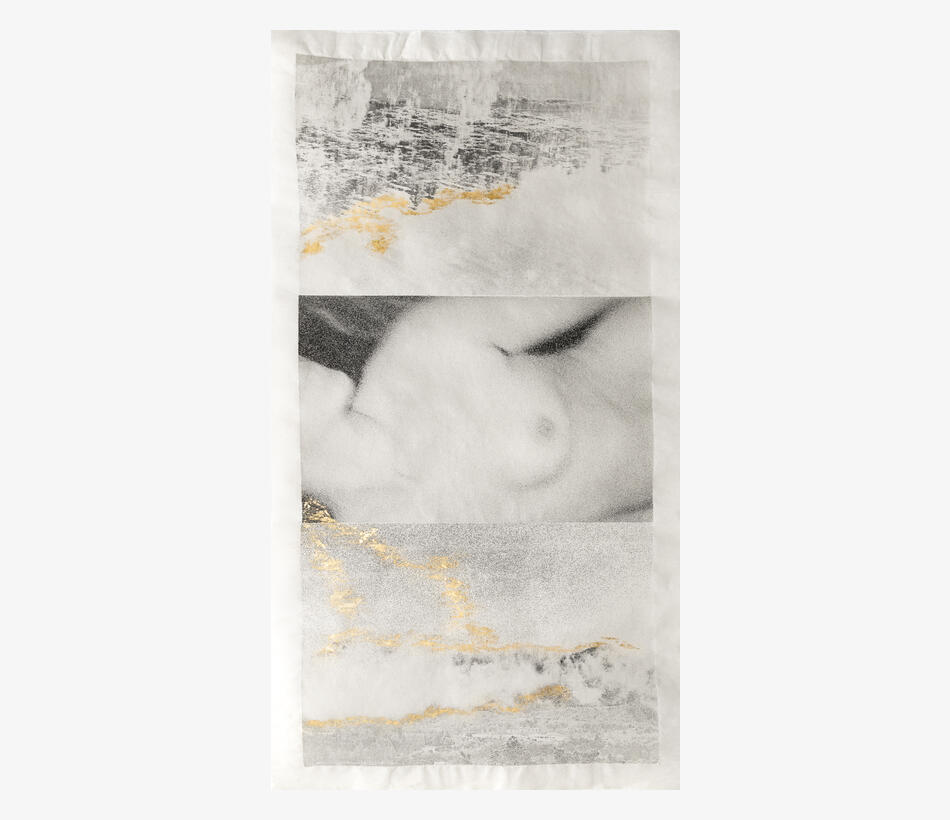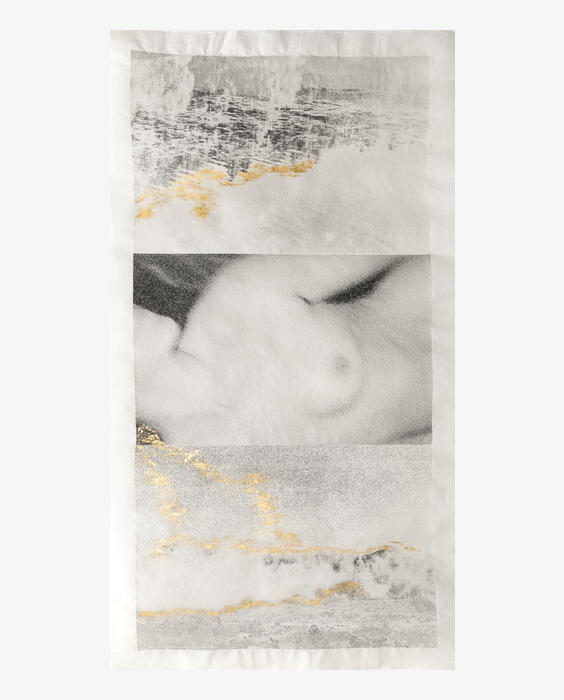 Margaret Lansink, Subtle 2, 2020
Collage printed on Kizuki handmade Washi paper, mended with 23Kt gold leaf, 88 x 48 cm
Courtesy of the artist and IBASHO Gallery, Antwerp
Through the Japanese technique of Kintsugi, where broken pottery pieces are put back together with gold lacquer, highlighting the cracks and breaks, Margaret Lansink expresses fault lines in her own life story, processing blows such as losing contact with her daughter. Similar to metaphors, her pictures divide up experiences into individual parts, then re-combine and re-arrange them. By emphasising the cracks with gold leaf, she shows her appreciation of the imperfect and points towards the inherent beauty of all things, their fragility, and the hope for new connections that are stronger and even more beautiful than before, precisely because they were once broken.
— Magdalena Koschat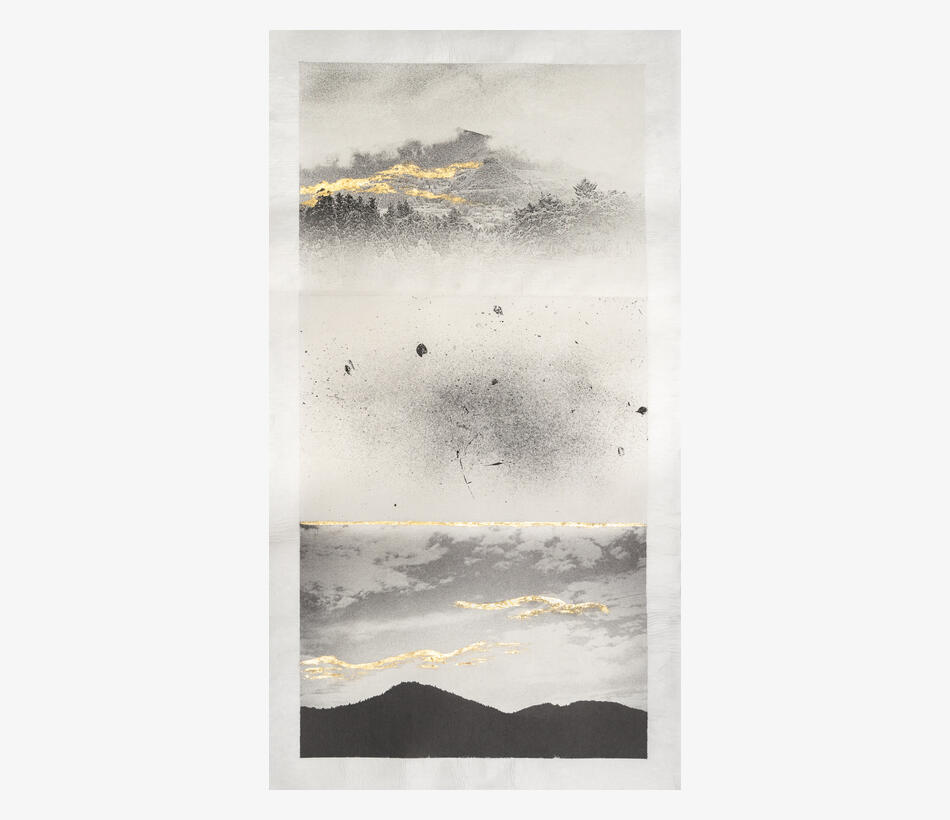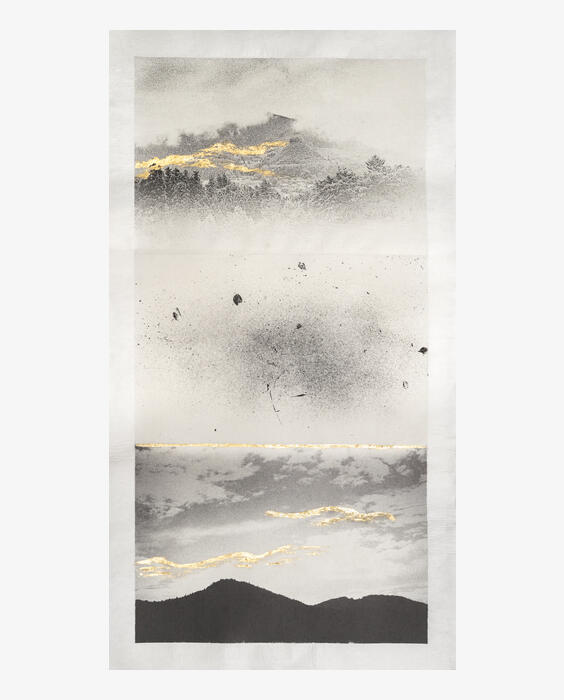 Margaret Lansink, Tranquility 2, 2021
Collage printed on Kizuki handmade Washi paper, mended with 23Kt gold leaf, 88 x 48 cm
Courtesy of the artist and IBASHO Gallery, Antwerp