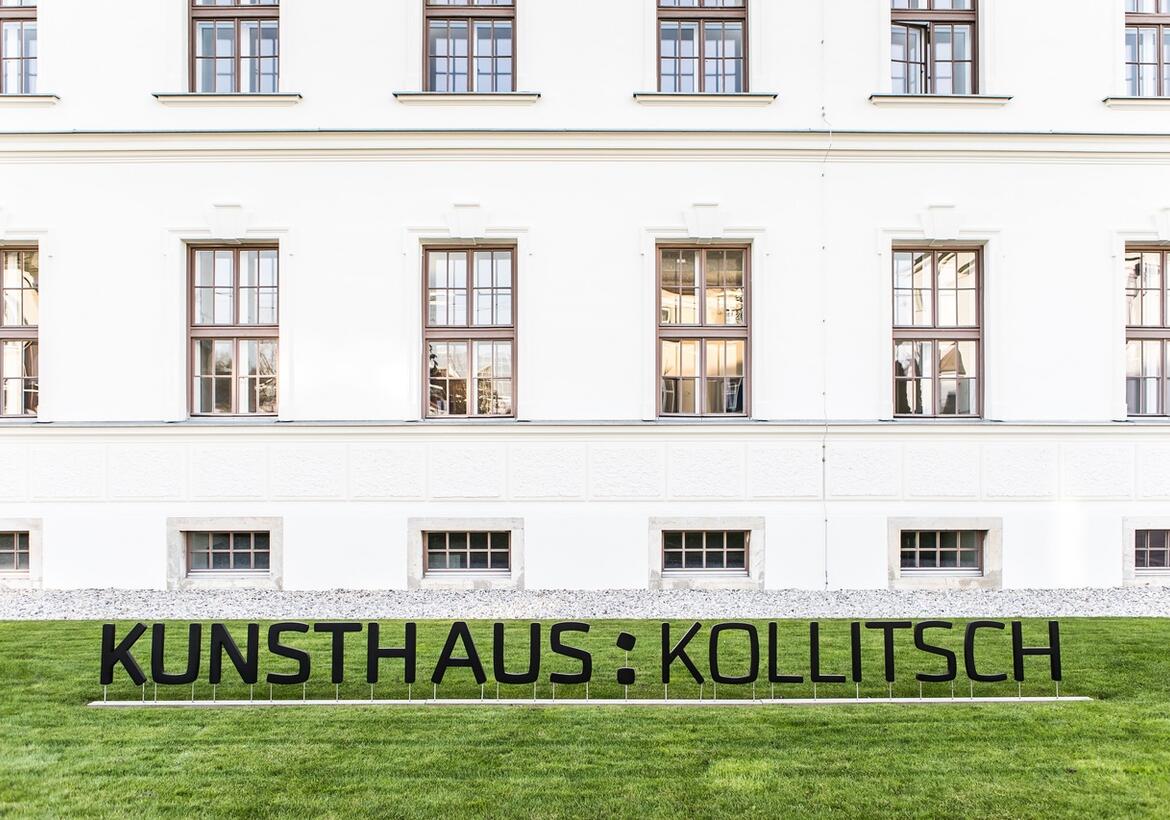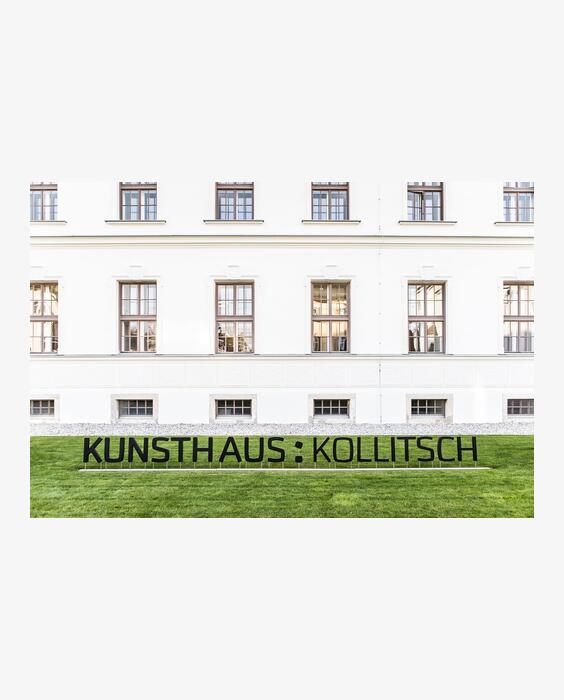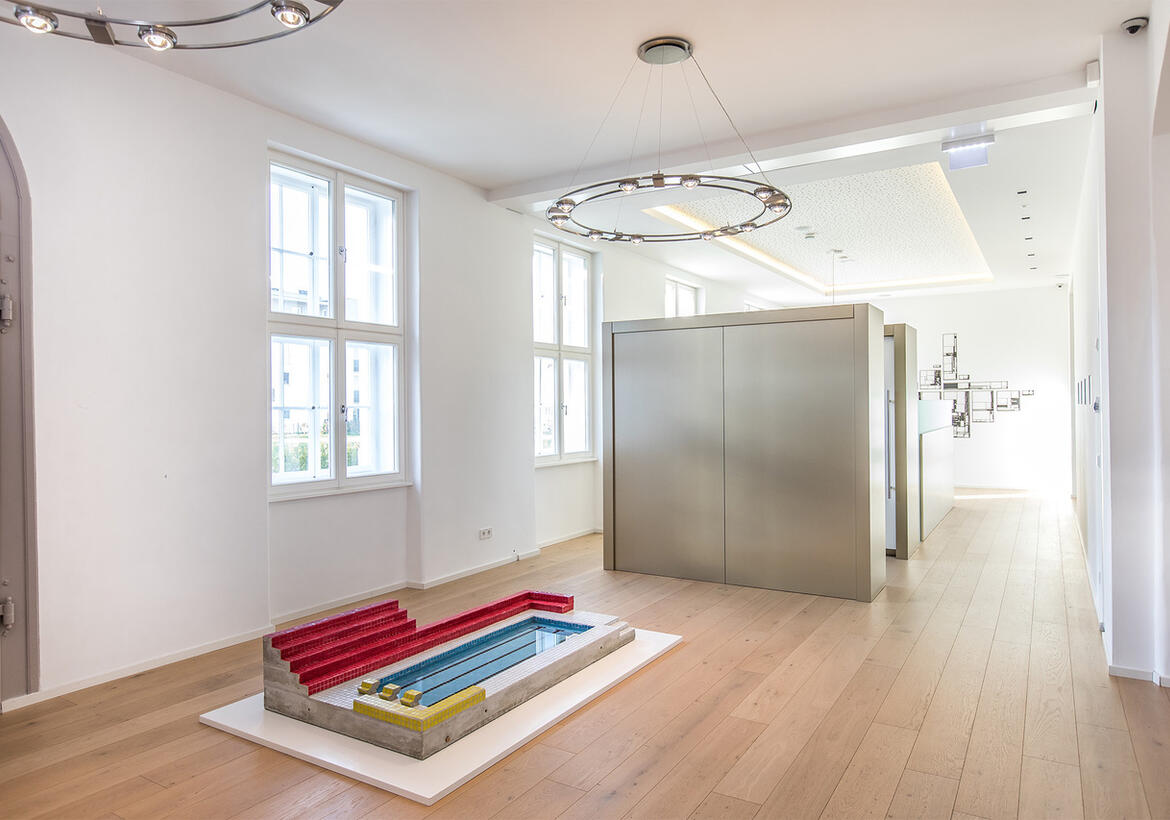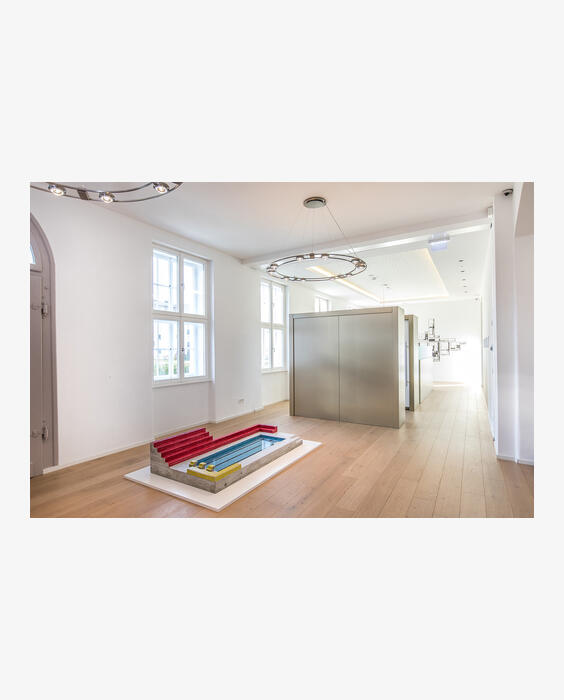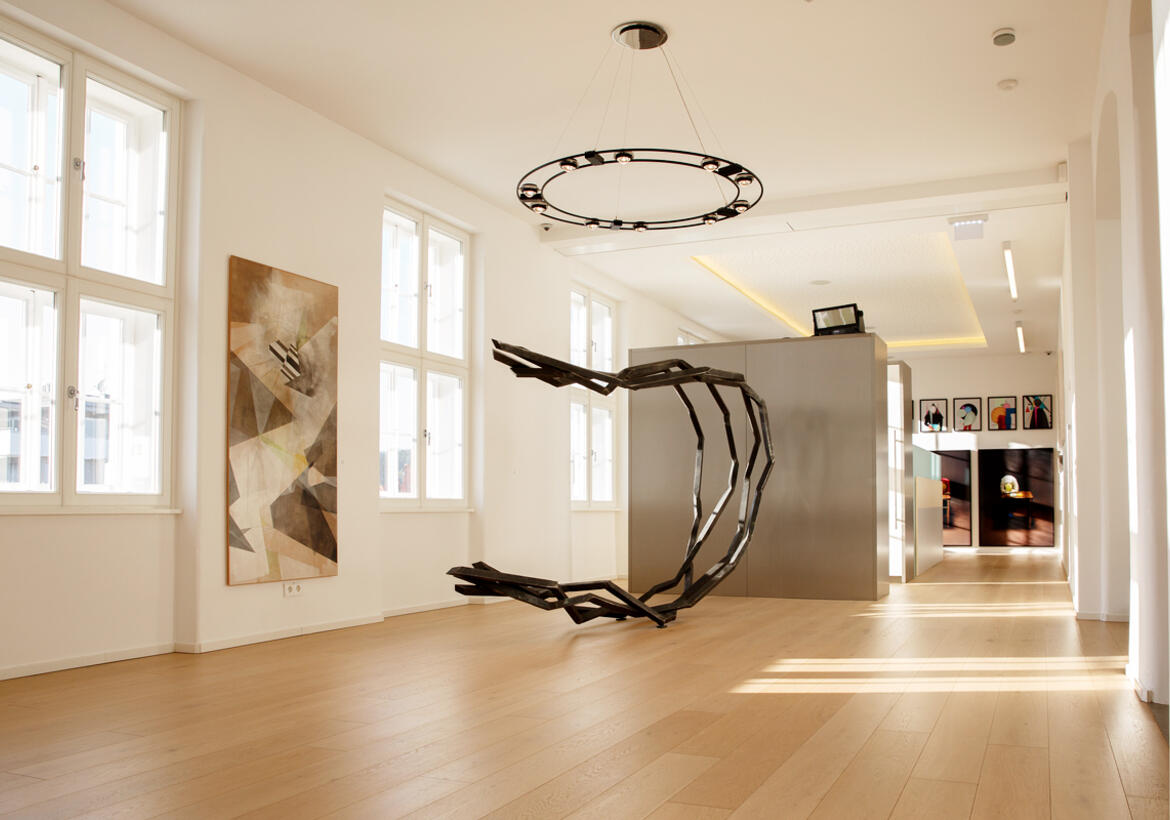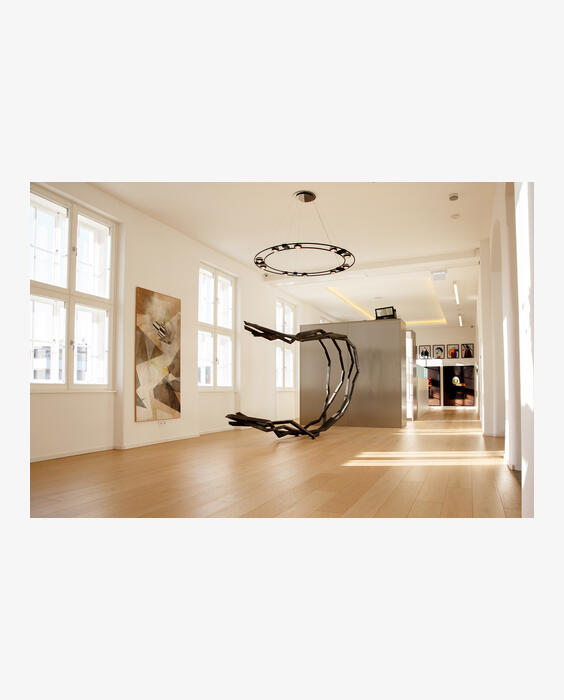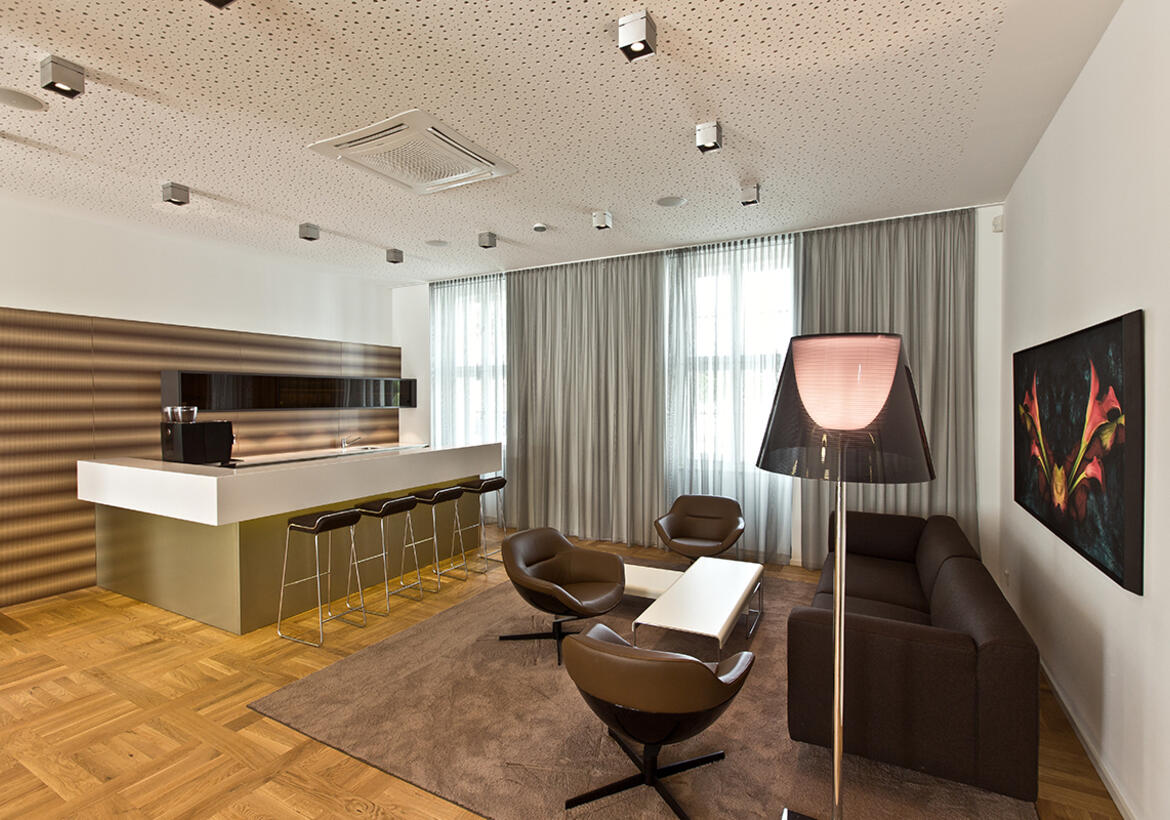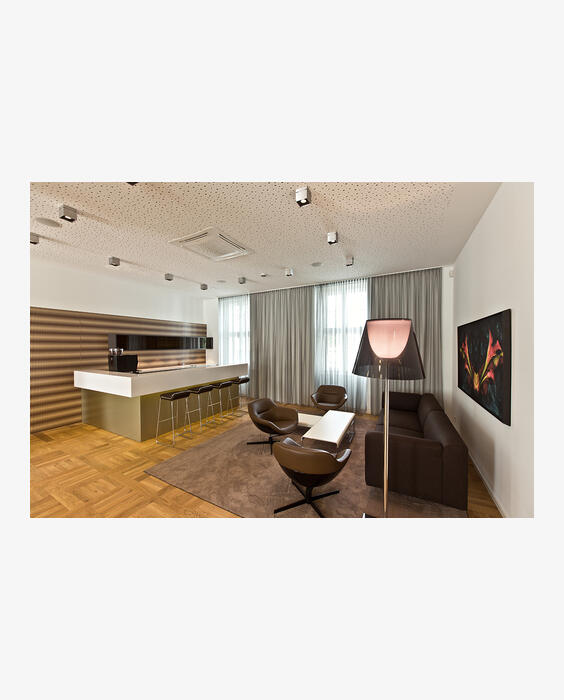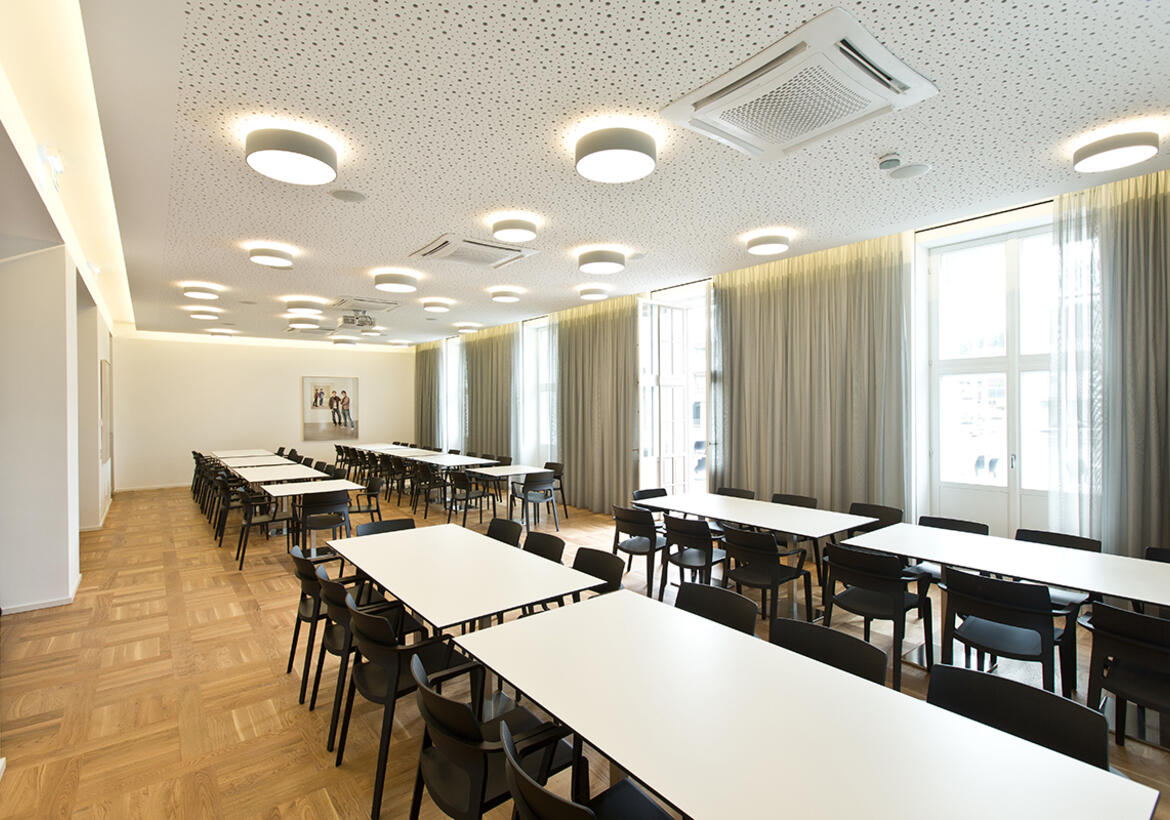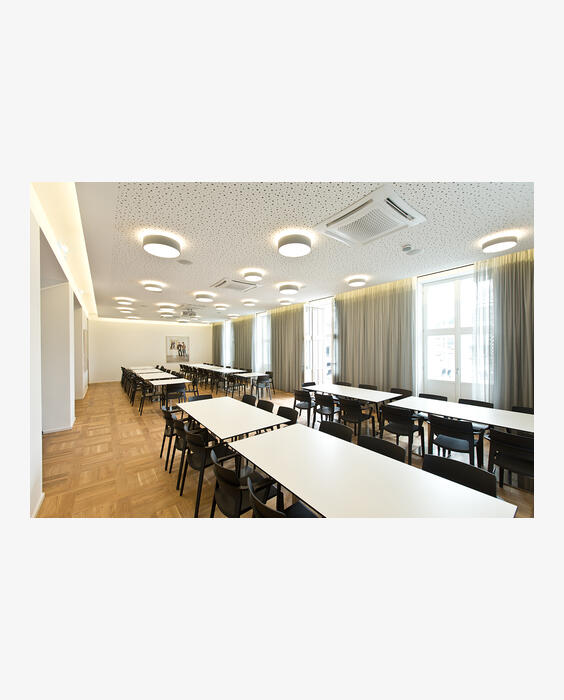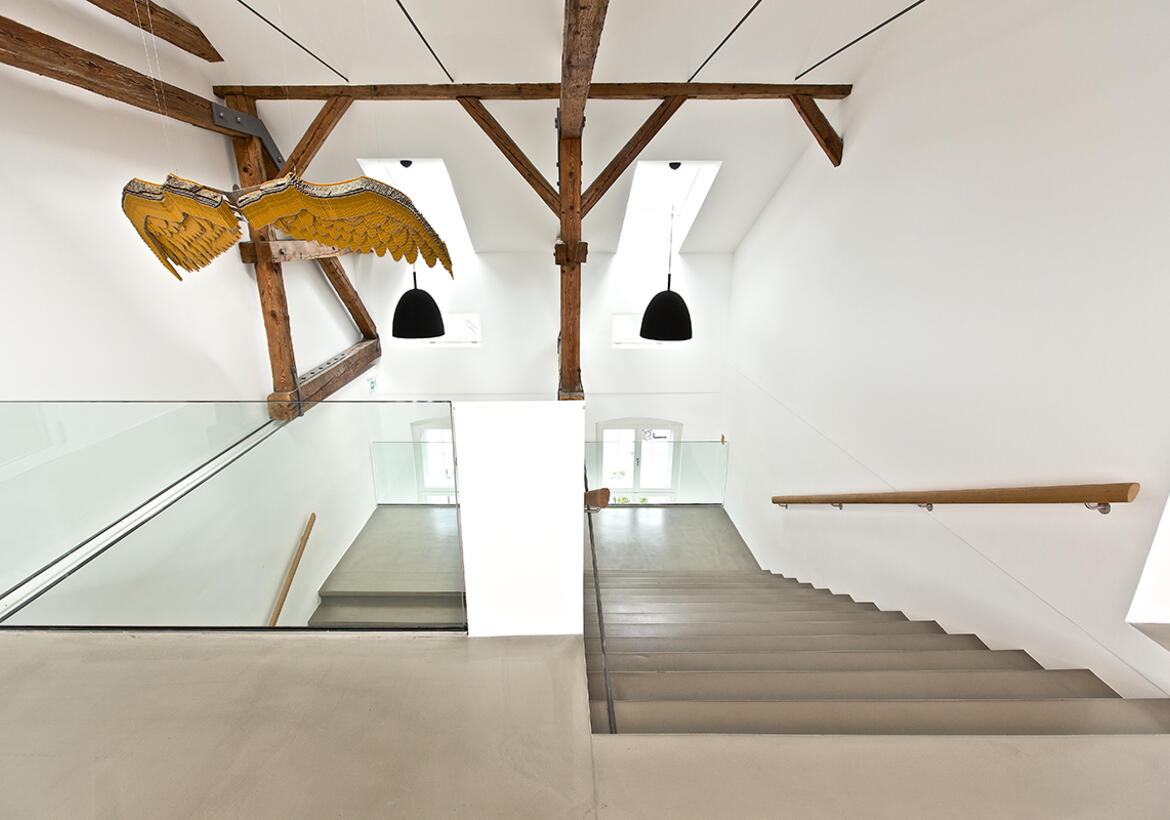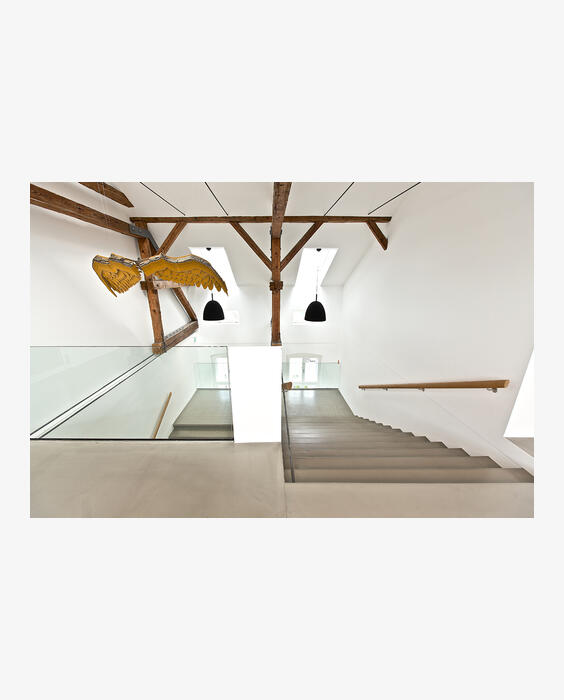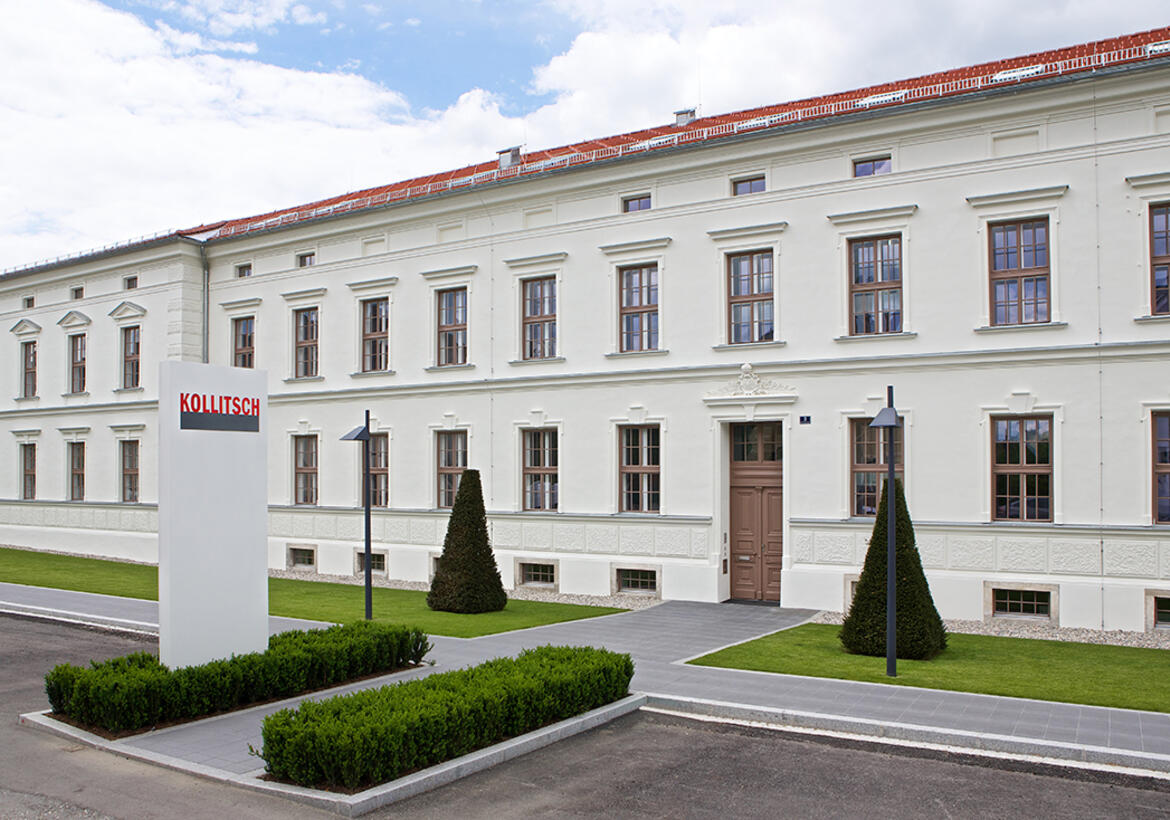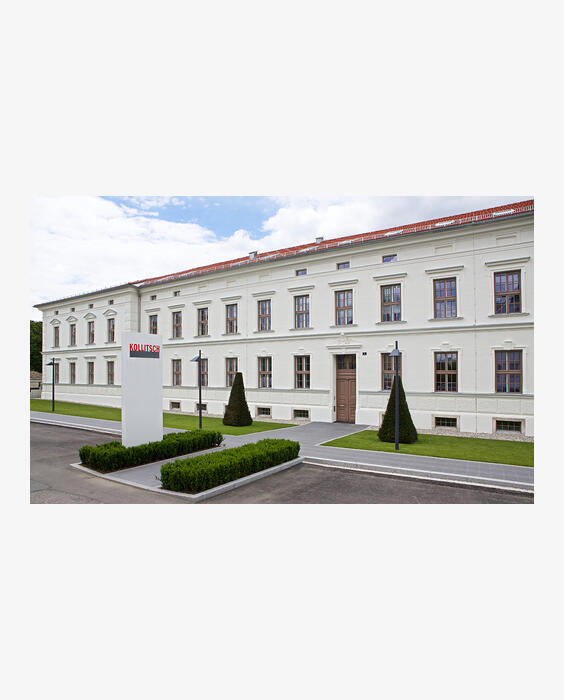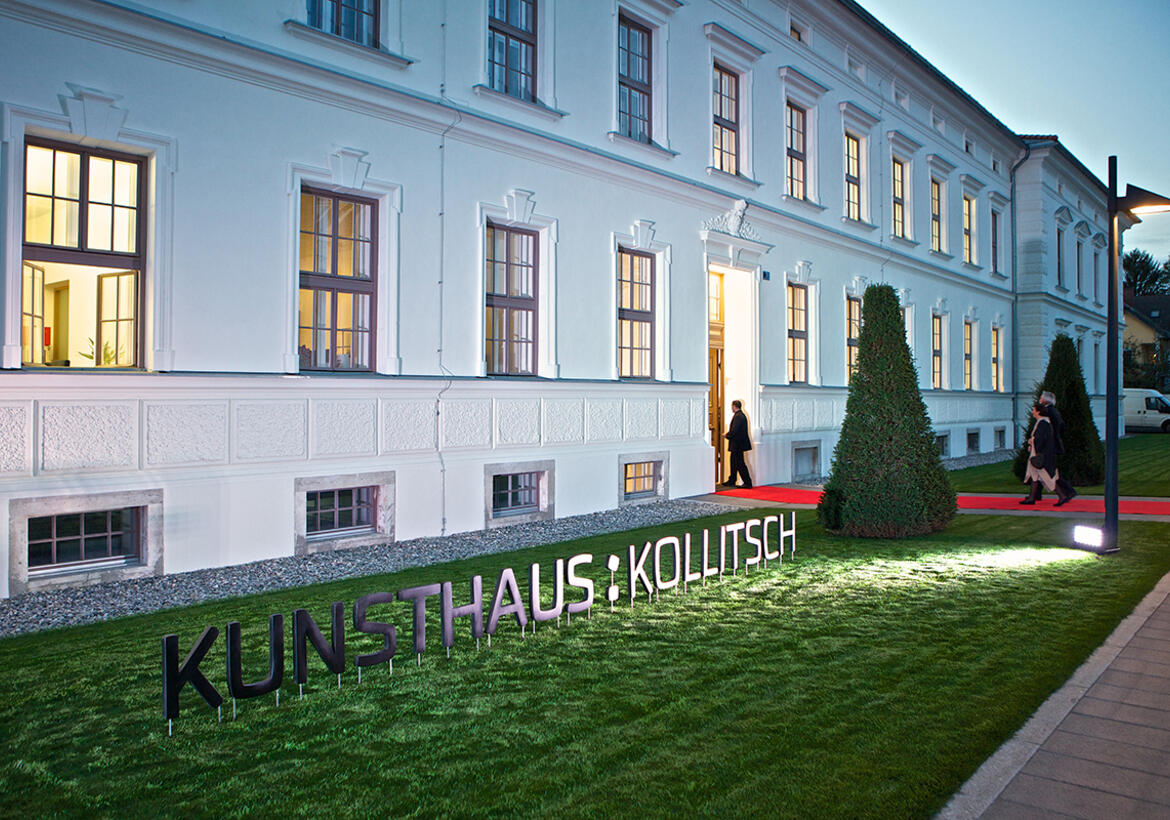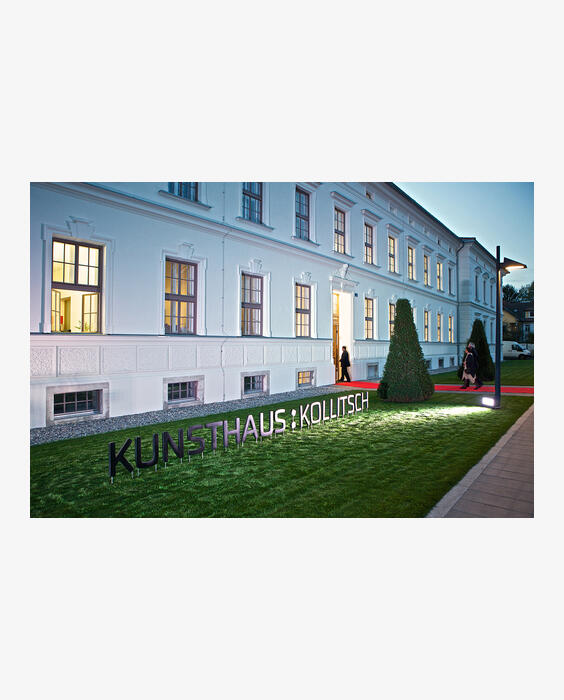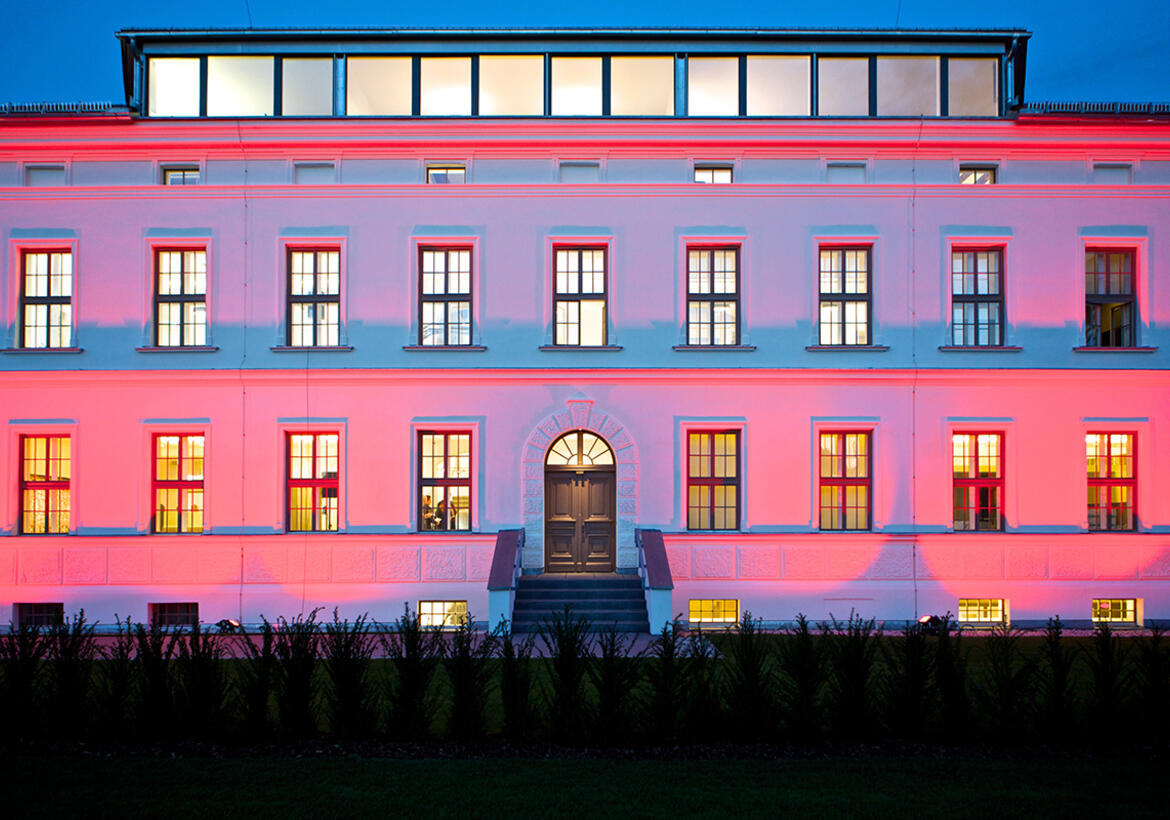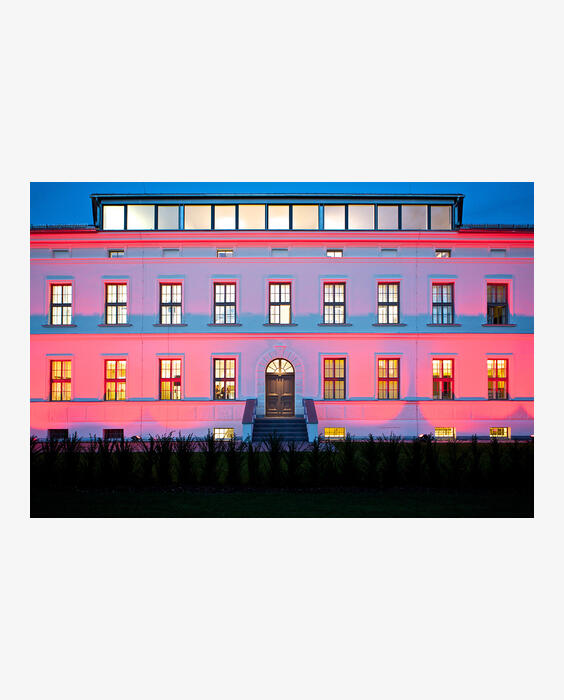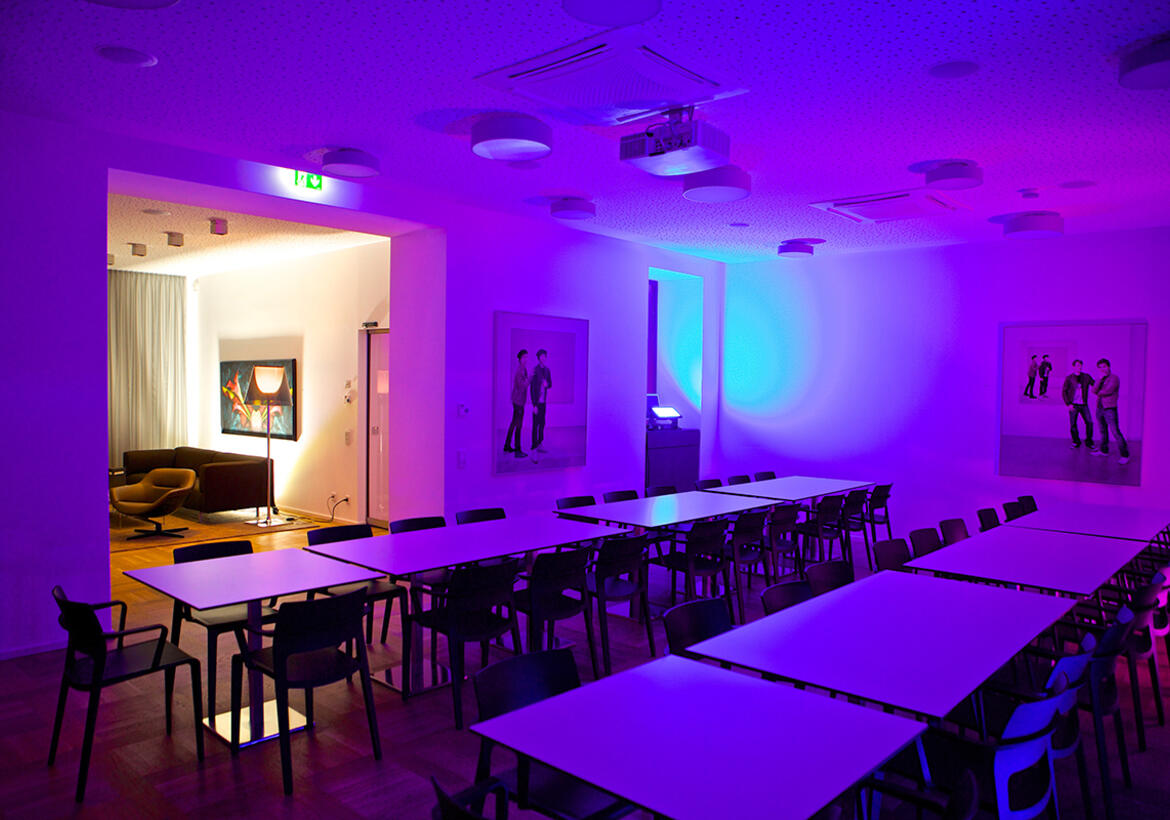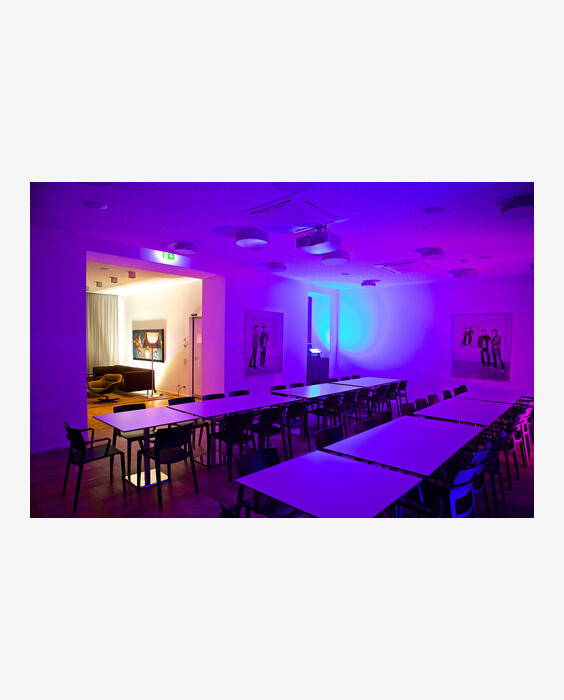 KUNSTHAUS : KOLLITSCH
At the beginning of 2014 Sigrun and Günther Kollitsch opened their new company headquarters, and in doing so they created not only a special place for their staff but also an appropriate setting with sufficient space for their personal sphere of interest – fine art. From this starting point the KUNSTHAUS : KOLLITSCH was formed, enhancing the office building with contemporary art and aiming to combine the world of work with the world of art at a high level. In the modern, museum-like ambience of the generously proportioned listed building, contemporary art by young, innovative and also established artists is presented, the collection being changed on an annual basis. The changing exhibitions show works from the Kollitsch collection and loaned works, some of which can also be purchased.
The Kollitsch collection is a private collection of contemporary art with an international perspective, and has been steadily built up over past years. It includes works in all artistic media, such as paintings, drawings, sculpture, installations, photography and video, and offers a cross-section of the variety of artistic modes of expression over the whole spectrum of modern art.
Behind the KUNSTHAUS : KOLLITSCH is an expert, committed team with a great passion for contemporary art and culture. In addition to Sigrun and Günther Kollitsch, since 2015 Frank Falderbaum and Hans Vieth have been employed as curators and consultants, bringing contemporary art items to the collection from their base in Cologne. The collection manager and exhibition director is Magdalena Koschat. All members of the team discuss the conceptual and content-based orientation of the collection, and together they work out future strategies.
Current Exhibition
Die aktuelle Ausstellung SCHAU….5 zeigt mit 121 Werken von 47 künstlerischen Positionen Gegenwartskunst im internationalen Vergleich. Sie gibt einen Einblick in die Vielfalt künstlerischer Ausdrucksmöglichkeiten zu den verschiedensten Themen der heutigen Zeit und umfasst Arbeiten in unterschiedlichen Medien, wie Malerei, Skulptur, Fotografie oder Videokunst.
Featured artist of the month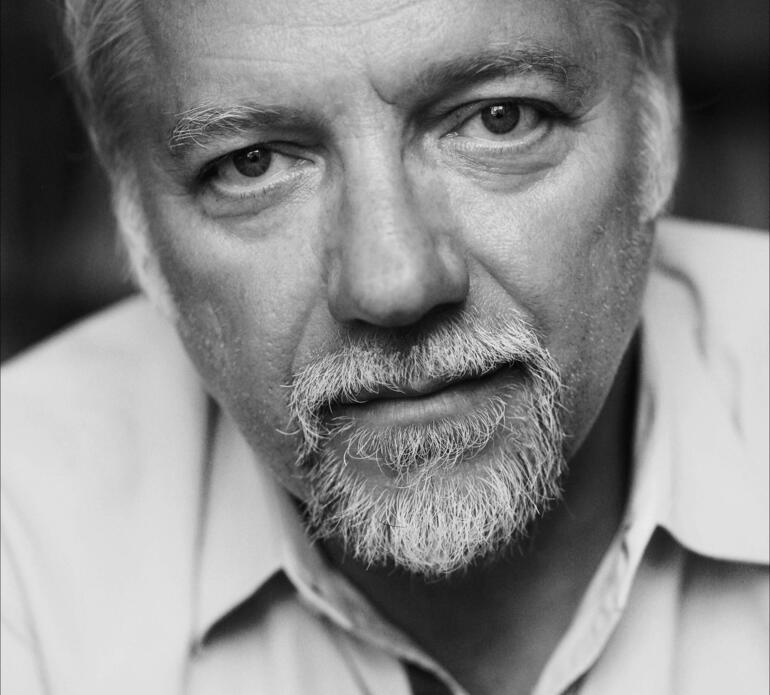 Birgit Kleber
Edward Burtynsky
Edward Burtynsky was born in St. Catharines, Ontario, Canada in 1955. He studied Graphic Arts at Niagara College, Welland, Ontario from 1974 to 1976. Then in 1982, he went on to obtain his Bachelor of Applied Arts in Photography and Media Design at the Ryerson University in Toronto. Since 1982, his works have been displayed in numerous international solo and group exhibitions and can be found in the collections of over 60 museums worldwide, including institutions such as the National Gallery of Canada, the Museum of Modern Art, New York, the Solomon R. Guggenheim Museum, New York, and the Museo Reina Sofía, Madrid. Edward Burtynsky has received numerous international awards and is one of Canada's best renowned photographers.