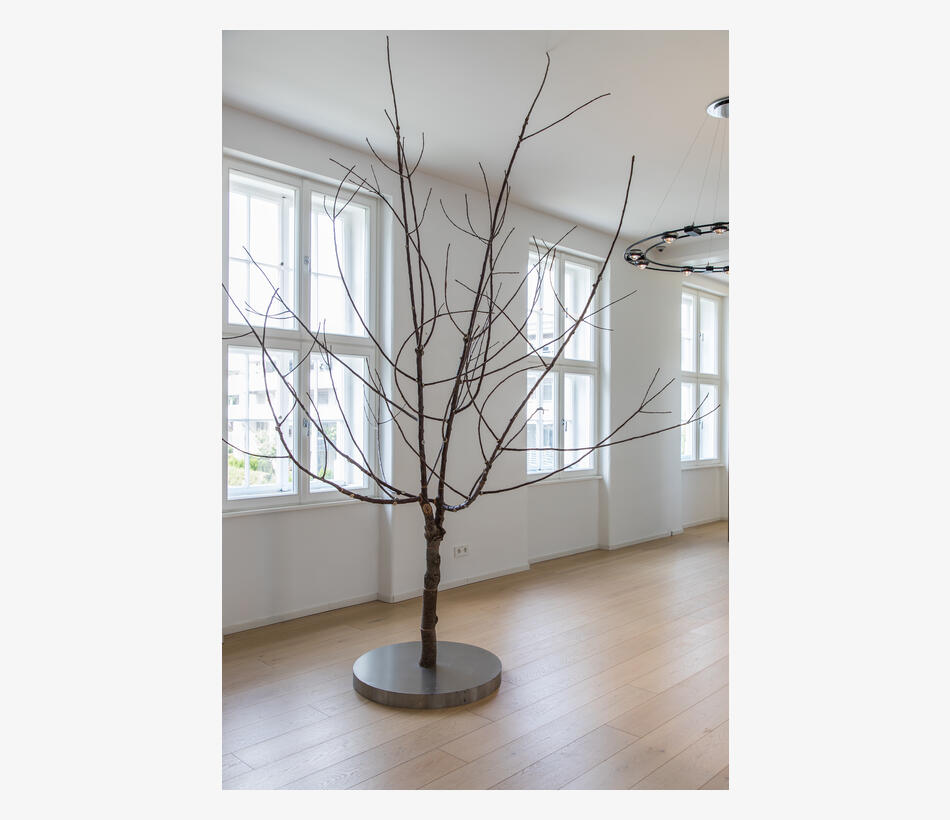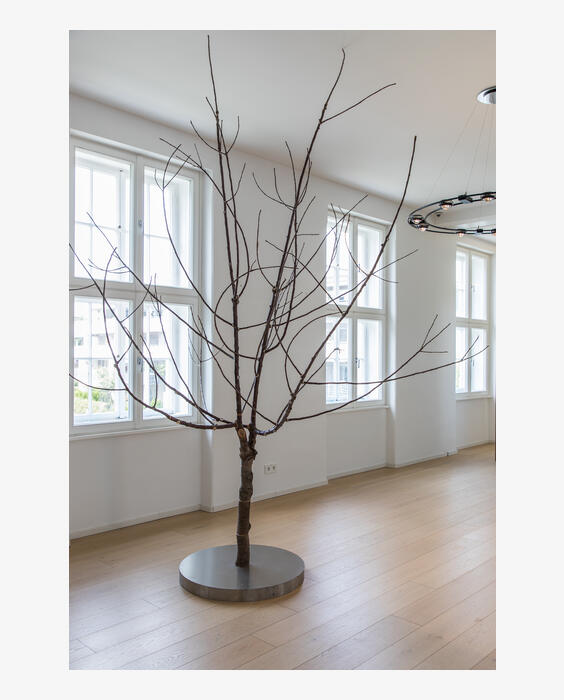 Paul Spendier, Cherry tree, 2021
magnets, screw connections, stainless steel, height approx. 320 cm, Ø 200 cm
Kollitsch Collection
Ever since the onset of the Industrial Revolution 250 years ago, humans have been influencing the planet's ecosystem to a high degree. The wish to dominate and exploit nature, born out of pecuniary greed, has damaged the ecological balance on a global scale, sometimes irreversibly so. With Cherry tree, Paul Spendier creates the vision of nature as a construct, where the biological cycle of the tree is no longer required, having been replaced by human intervention and a simple assembly system based on screw connections and magnets. From the shape of the branches to the choice of the season or the location of the tree, everything seems subject to human whim and subjugation. The tree is denied any possibility of a self-determined existence.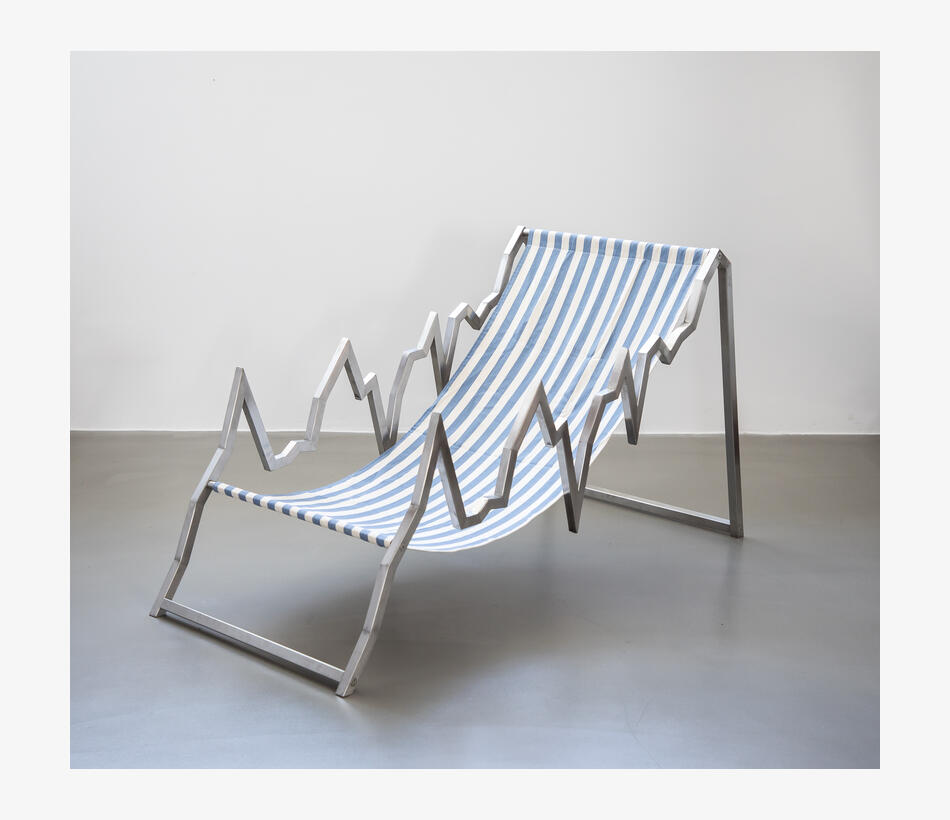 Paul Spendier, Downtime (2020), 2021
Stainless steel, cotton, 76 x 65 x 137 cm
Courtesy of the artist and Galerie Elisabeth & Klaus Thoman, Vienna
In Downtime, Paul Spendier takes up the theme of economic crises and their effects such as unemployment, poverty and social decline, felt in particular by the poorer classes. The work consists of five deckchairs, representing the five most severe economic downturns of modern history, from Black Friday in the 1920s to the Covid crisis in 2020. The deckchair, usually associated with travel, relaxation and pleasure, is removed from its original context, and its armrests, intended to provide security and comfort, are replaced by pointy metal constructs that reflect the stock market charts at the time and that make a comfortable rest impossible.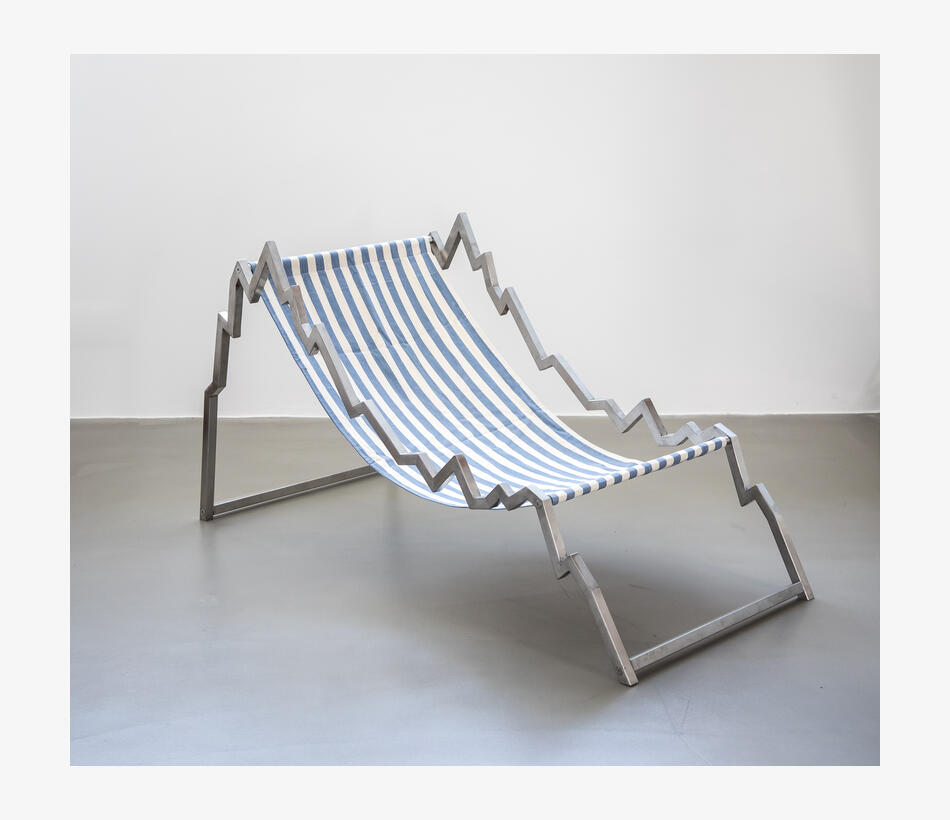 Paul Spendier, Downtime (1987), 2021
Stainless steel, cotton, 70 x 65 x 131 cm
Courtesy of the artist and Galerie Elisabeth & Klaus Thoman, Vienna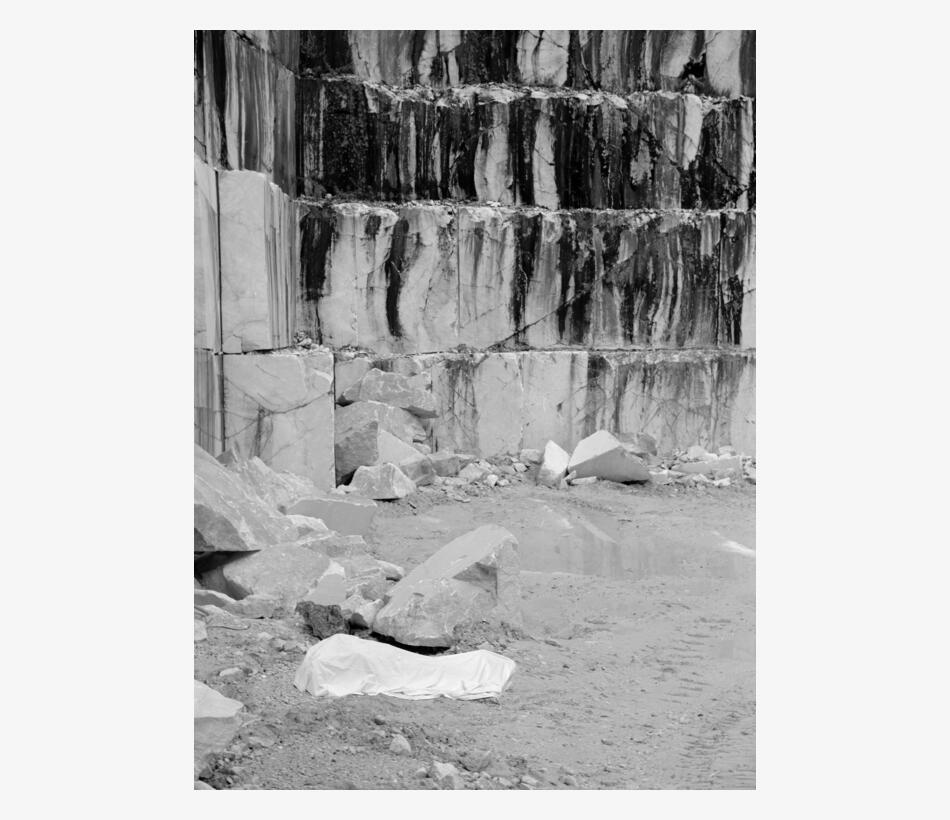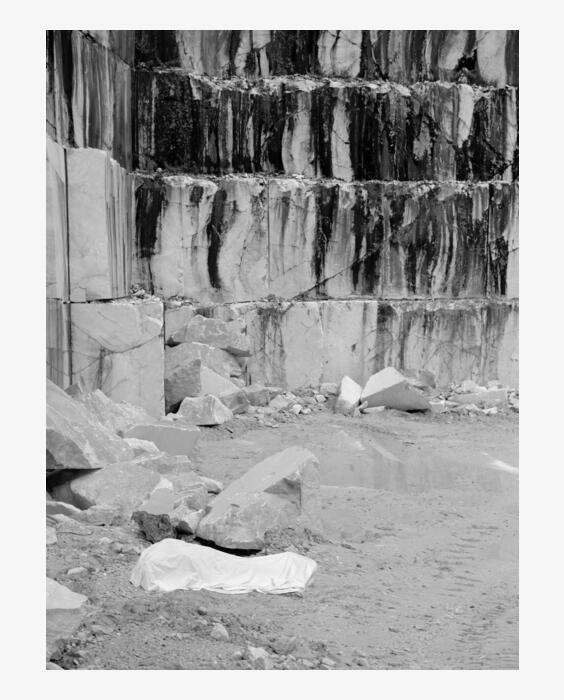 Paul Spendier, Ohne Titel, 2017
Edition 12 + 2 AP, Pigment Print, 24 x 17 cm
Kollitsch Collection