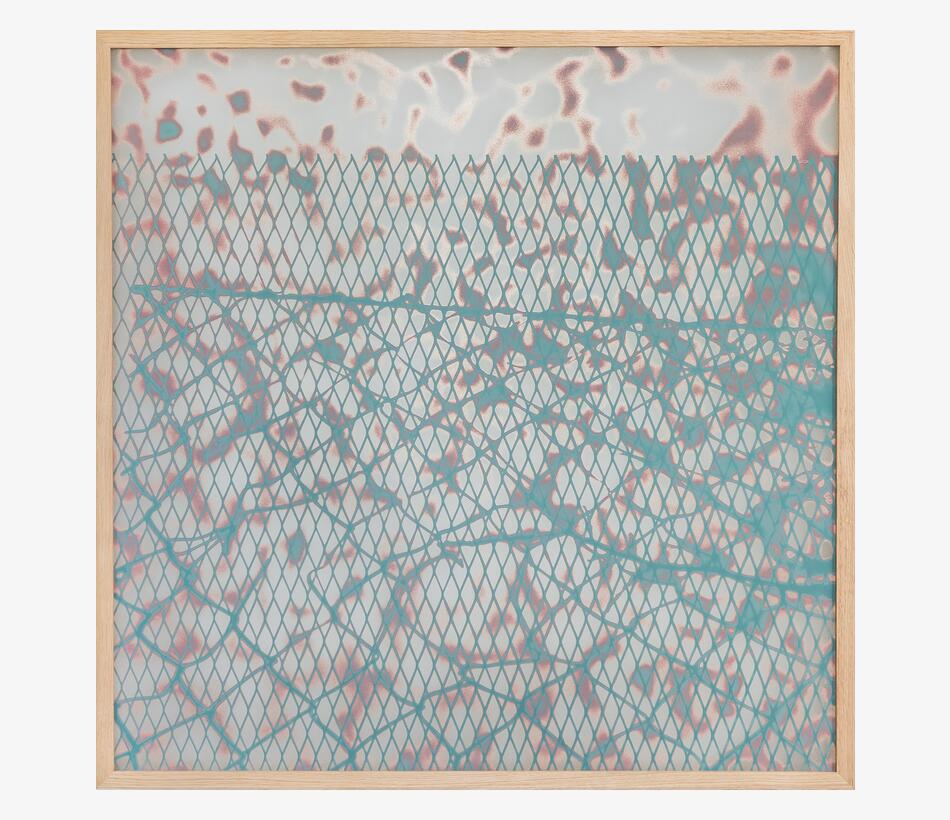 Clemens Wolf, Remix 11, 2022
Sandblasted mirror, 101 x 101 cm
Kollitsch Collection
Fences and grids are an important frame of reference in the oeuvre of Clemens Wolf, who engages with urban spaces, ruins and barriers in his paintings, sculptures, and installations. In his mind, fences are not just a visible boundary, but also raise the question of what lies beyond; of the life on this or the other side of the fence, of freedom and restriction, of the hidden, invisible barriers of our inner life. The artist's interest in what can't be seen, in hidden places, is also reflected in his latest works using sandblasted mirrors. The back of the mirror – which can't be seen – becomes the support medium for a grid-like mesh. Using a sandblaster, he creates a characteristic lattice structure of different shapes, depths, and colours.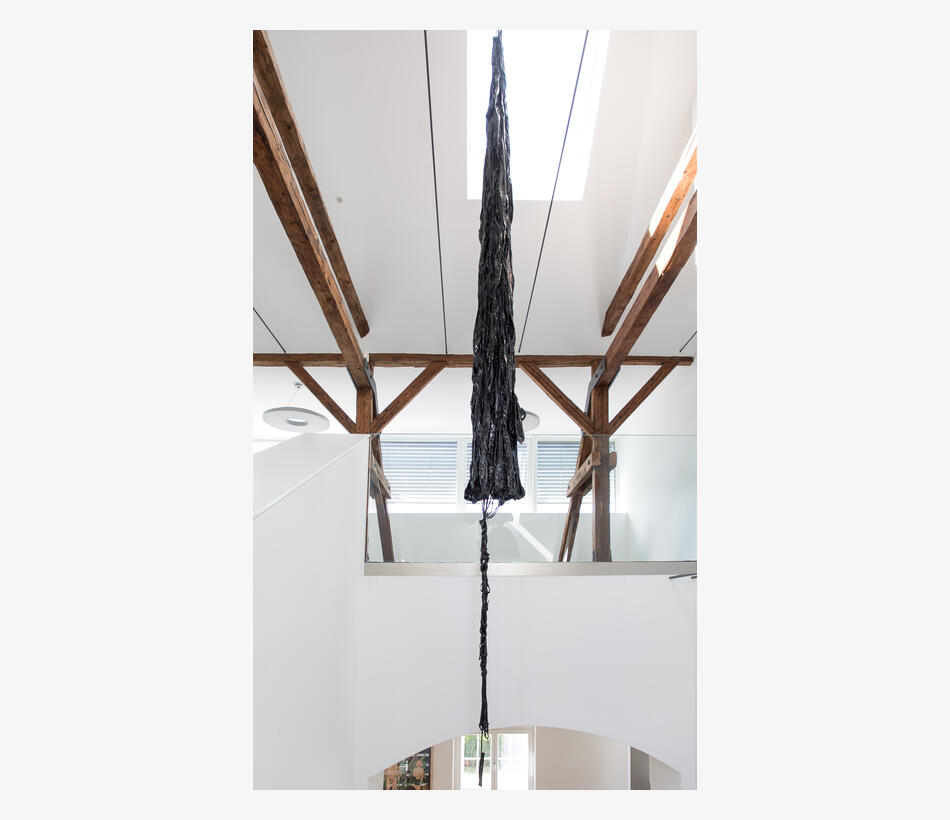 Clemens Wolf, Parachute Sculpture 6 (black), 2016
Epoxy resin on round canopy parachute, approx. 500 x 90 cm
Courtesy of the artist and Galerie Steinek, Vienna
In his "Parachute Works", Clemens Wolf uses discarded parachutes as a starting point for sculptures, paintings, objects and drawings. Drapes and folds – traditional subjects in painting – are a central theme and representative of transience and finiteness, a core motif in Clemens Wolf's work. The parachutes are treated with dyed epoxy resin, capturing the former rescue device in an irretrievable moment and freezing its airy membrane in time. The parachute, with its shiny surface that appears to be almost liquid, poses a challenge for the viewer and gives rise to the impulse – fully intended by the artist – to explore the work not just visually, but also physically, by touching it.
Clemens Wolf, Tequila sunrise 3, 2019
Resin on reserve parachute, 220 x 200 cm
Courtesy of the artists and Silvia Steinek Galerie, Vienna