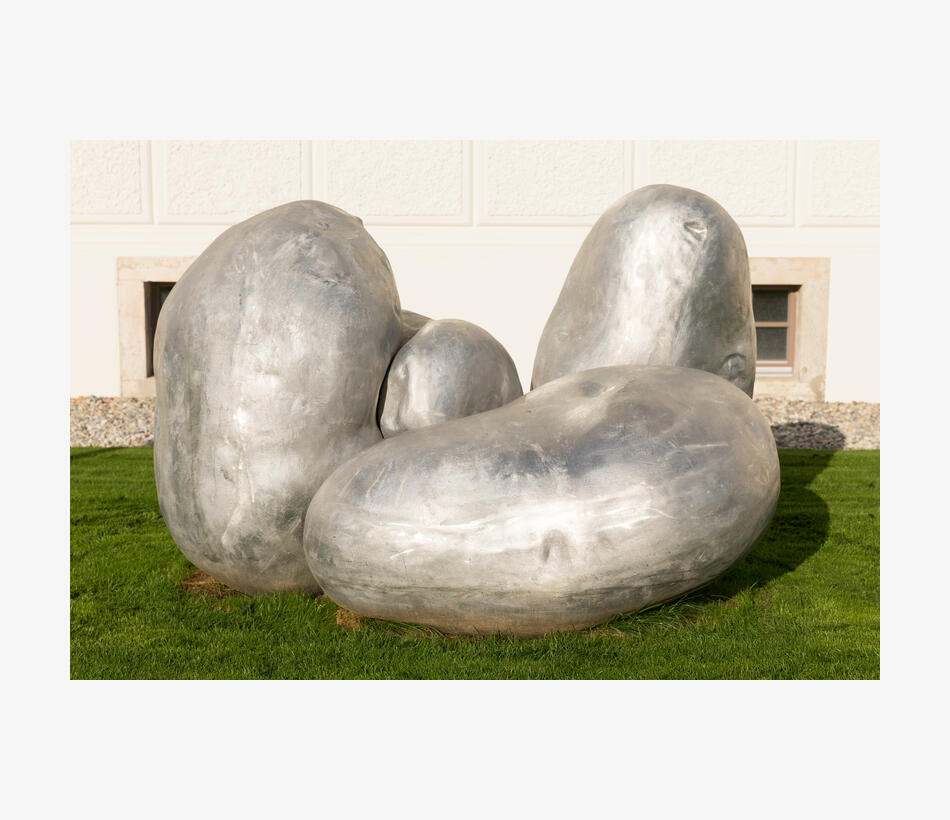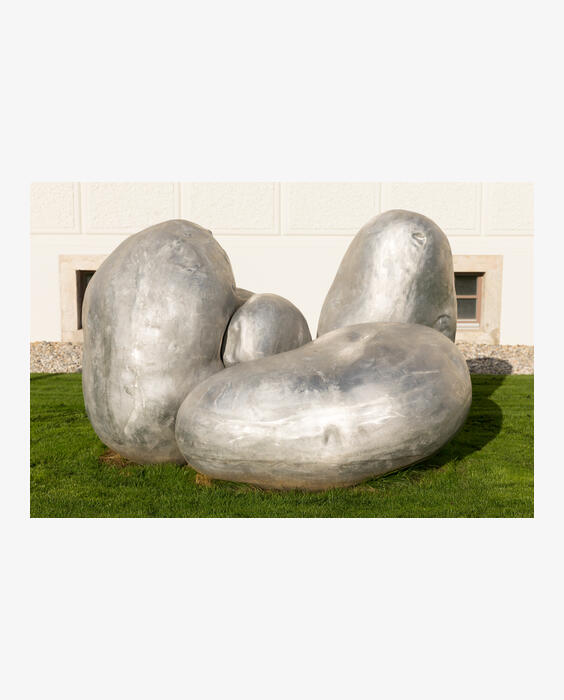 Hans Kupelwieser, Erdäpfelvierer [Potato Quartet], 2007
Aluminium cast, 140 x 250 x 220 cm
Kollitsch Collection
When choosing his subjects, Hans Kupelwieser turns his attention to everyday objects that are only marginally significant in the world of art. He explores their potential as exhibits and gives them a new aesthetic function. In this way, even potatoes are elevated to true-to-scale protagonists in an aluminium sculpture, in which the artist constantly explores the boundary between coincidence and artistic intervention.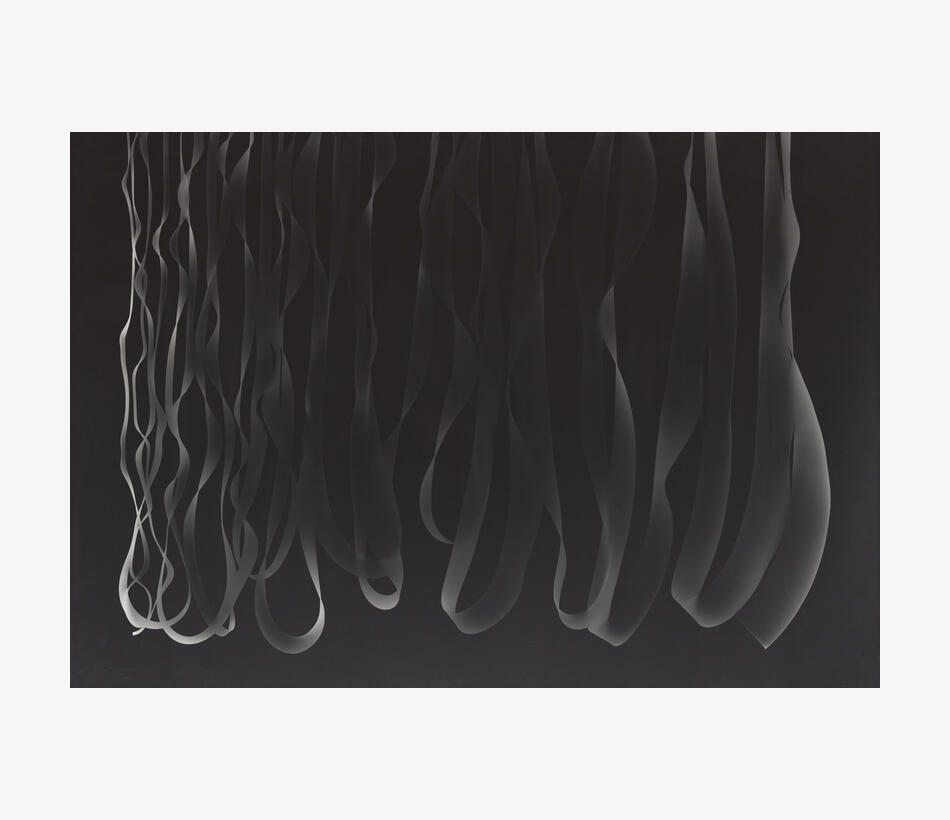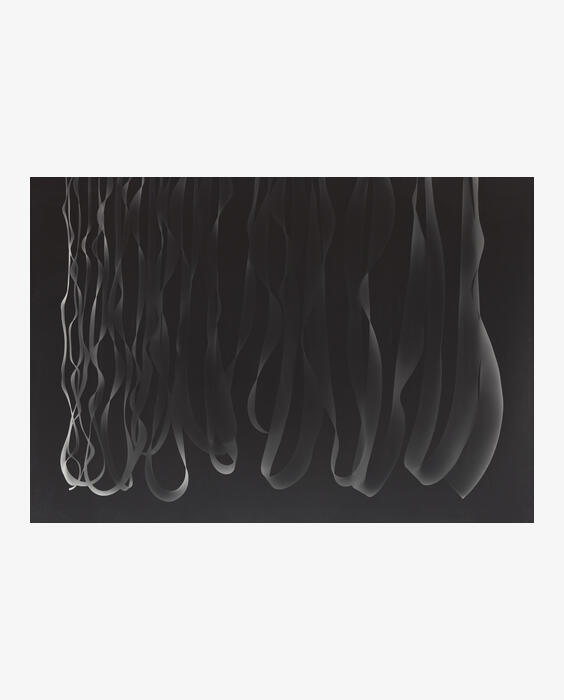 Hans Kupelwieser, Ohne Titel, 2010
Photogram on Baryta paper, 125 x 182 cm
Kollitsch Collection
The photograms produced by Hans Kupelwieser are of key significance in terms of creating new sculpted objects. He alternates the dimensions to transform objects into images and creates three-dimensional structures from two-dimensionality. Researching technical possibilities and new materials and a conceptual expansion of genre borders form significant aspects of his artistic encounter.