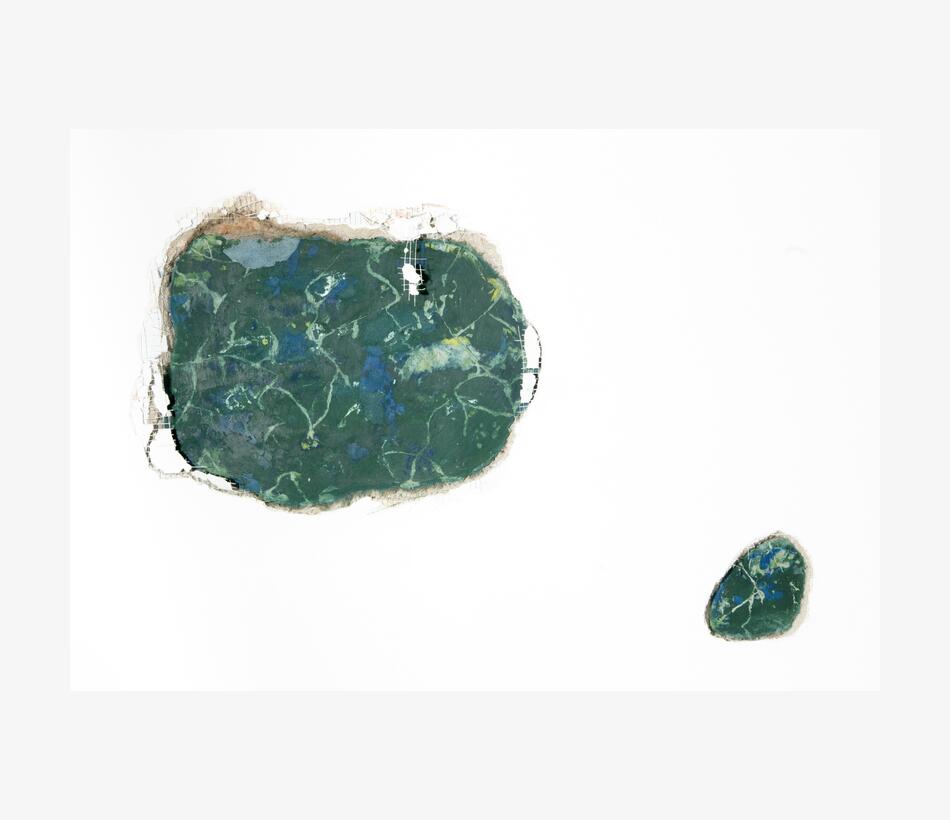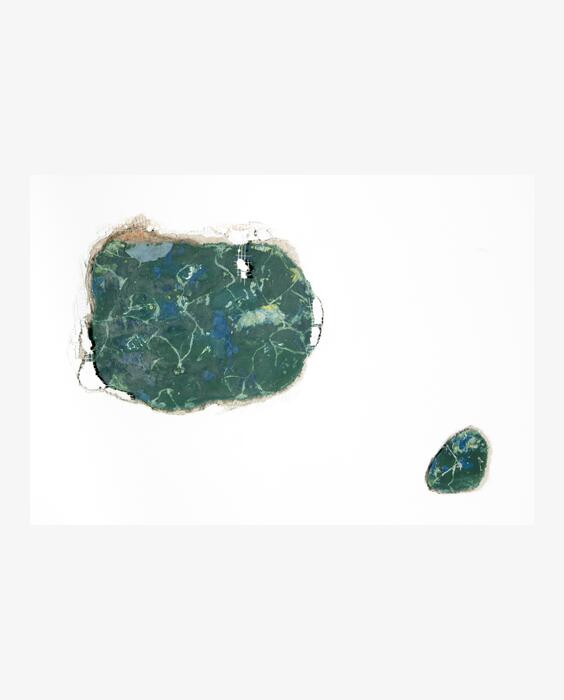 Alfredo Barsuglia, Spots, 2021
Plaster, pigment, linseed oil, 55 x 81 x 1.7 cm
Courtesy of the artist and Galerie Zimmermann Kratochwill, Graz
One of the walls in the entrance area of the Kunsthaus Kollitsch, a listed building, is adorned with two round-shaped, dark green spots, not definable at first view. They are part of the site-specific installation Spots (2021) by Alfredo Barsuglia and pretend to be a recently uncovered wall decoration, a relic from times long gone, made from green marble (serpentinite). However, upon closer view, it becomes apparent that the marbled pattern doesn't stem from real marble and is certainly not old. The artist thus creates the illusion of an imitation and draws attention to the building's history at the same time.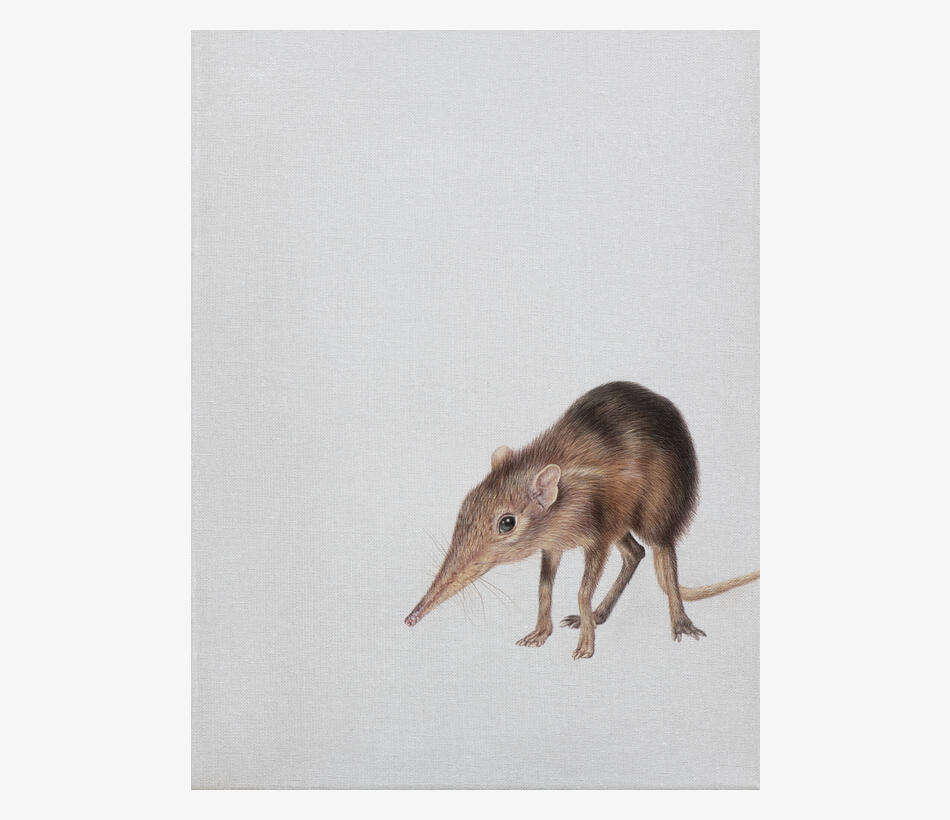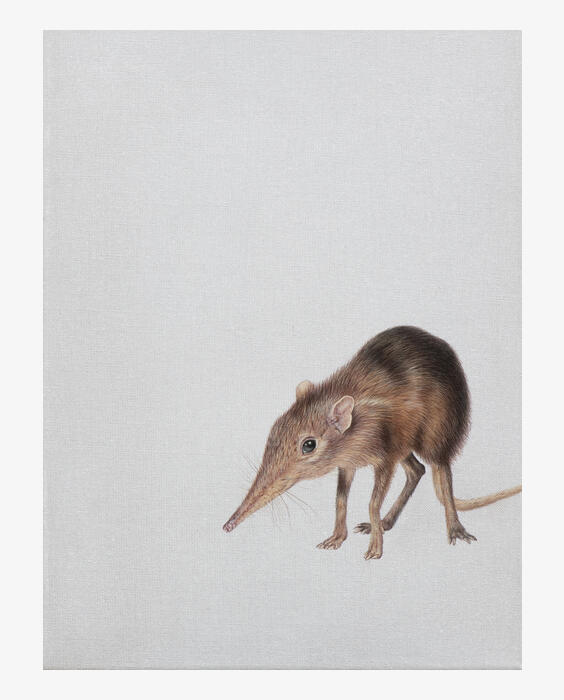 Alfredo Barsuglia, Michael, 2020
Acrylic on canvas, 40 x 30 cm
Courtesy of Galerie Zimmermann Kratochwill, Graz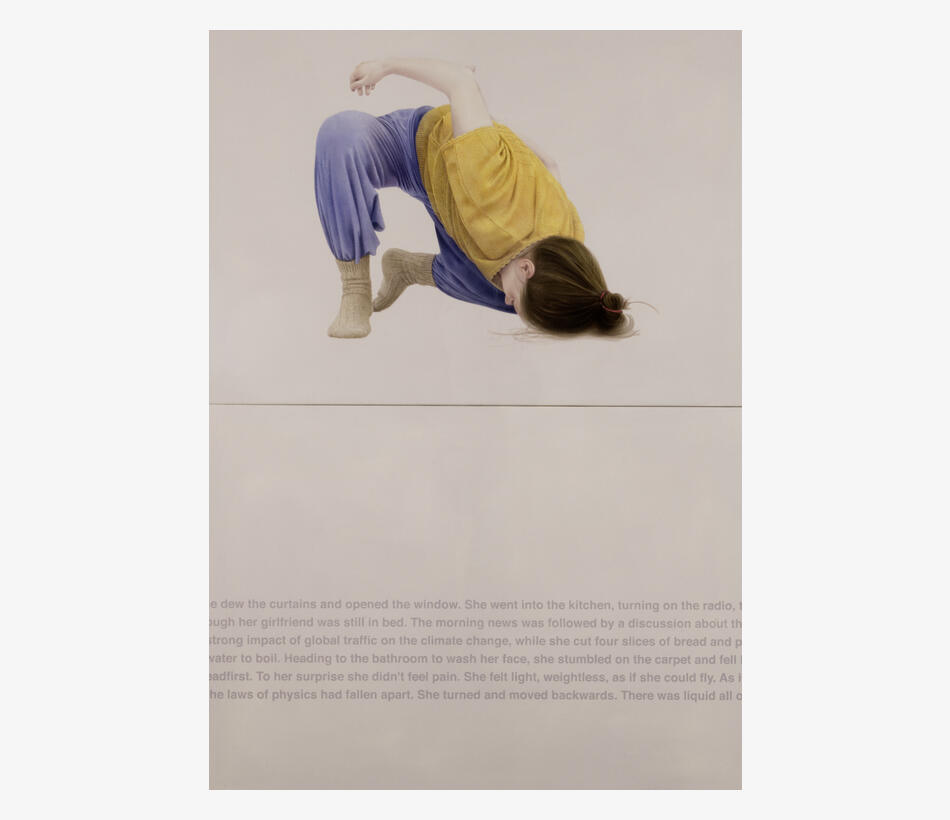 Alfredo Barsuglia, Unpredictable Incidents on a Bright Morning, 2016
Acrylic on canvas, In two parts, 200 x 140 cm
Kollitsch Collection
Alfredo Barsuglia's artistic oeuvre is extensive and goes way beyond painting. In his sculptures, videos, installations and performances, he engages with issues that are relevant on an artistic as well as on a socio-political level. His works provide stimulating frameworks in which an individual narrative unfolds. The two-piece work Unpredictable Incidents on a Bright Morning (2016) comprises both image and text, with no direct link between the two – yet another challenge in the complex reception of the piece.