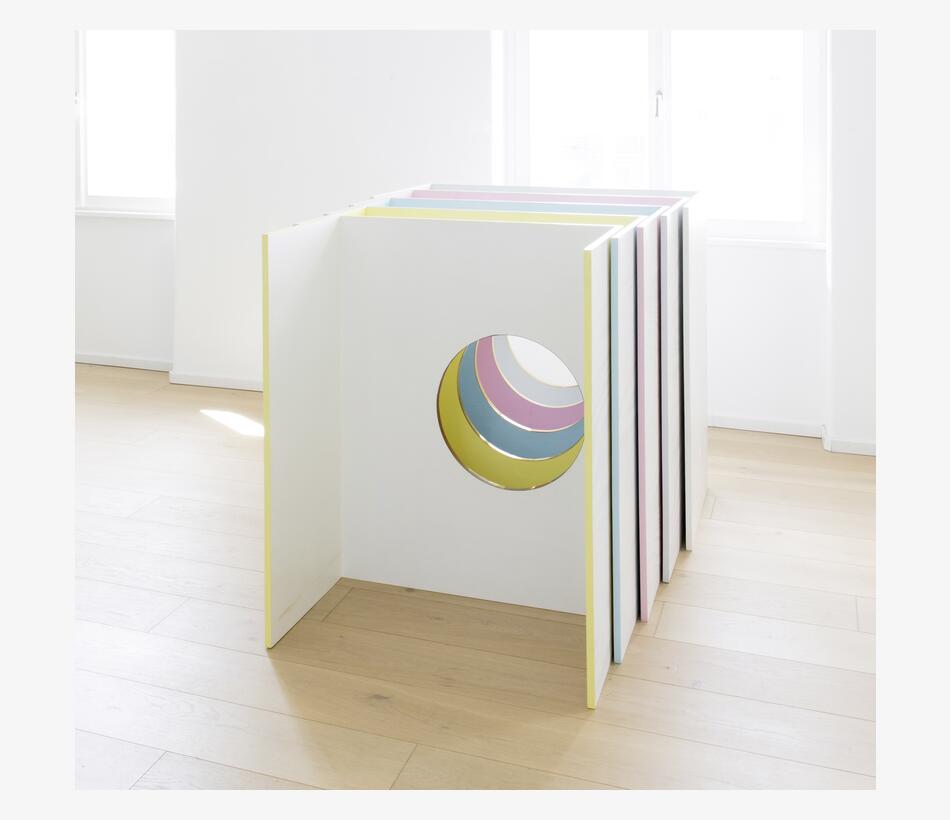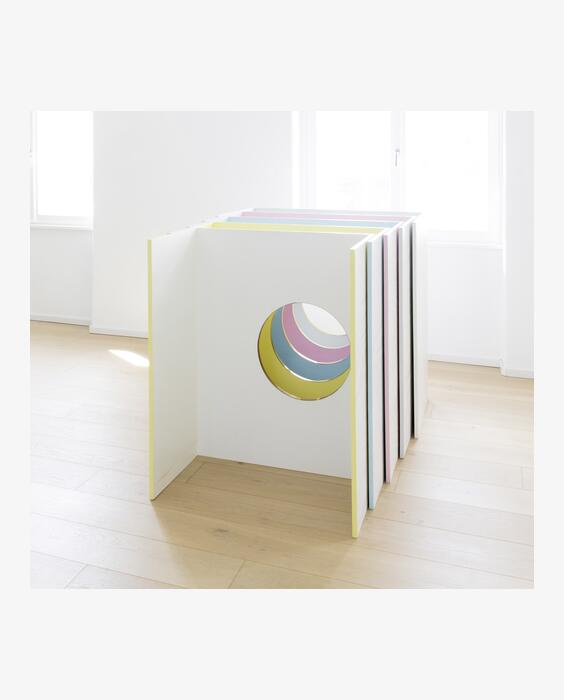 Eric Kressnig, Lichten, 2013
Acrylics on maritime pine, brass, 104 x 104 x 52 cm
Courtesy Kunstsammlung des Landes Kärnten/MMKK
Eric Kressnig's works nearly always have perception and events as their starting point. The creative impulse for the installation Lichten came from a rotunda – the pavilion of Croatian sculptor and architect Ivan Meštrović. Kressnig's conceptional approach results in a geometric formal language and an interplay of colours and materials. The thin brass rings, gently mounted in circular openings, direct soft light into the interior of this multi-part installation, creating a coherent whole that also comes from the deliberate colouring of the individual wooden elements.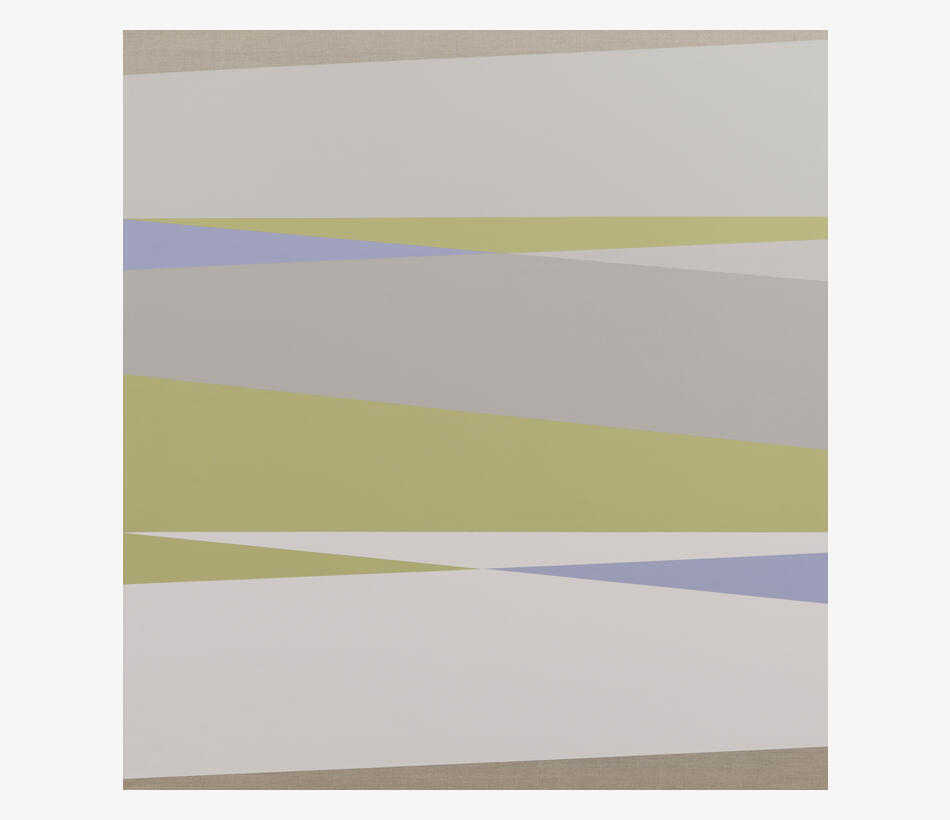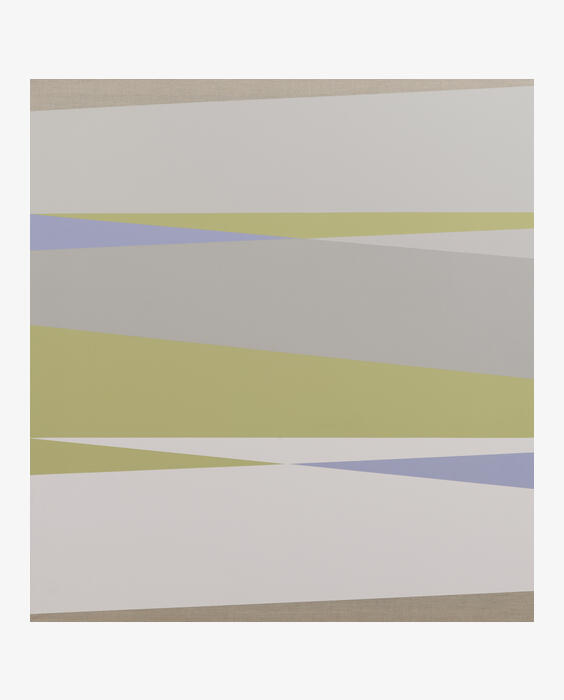 Eric Kressnig, Like Pictures, 2016
Acrylics on canvas, 140 x 130 x 15 cm
Courtesy of the artist
A first, cursory glance yields a juxtaposition of stark, abstract forms in elegant pastel shades. The title Like Pictures alone already tells us that we might, in fact, be looking at more than just a picture. The motifs go beyond the conventional picture format, running sideways into the depth of the frame. This way, the artist creates a third dimension of perception. By also involving the blank sections of the canvas as a creative element, the relation between the motifs and the support medium is slightly blurred, resulting in a subtle sense of irritation when interacting with the work and thus imparting upon it yet another level of meaning.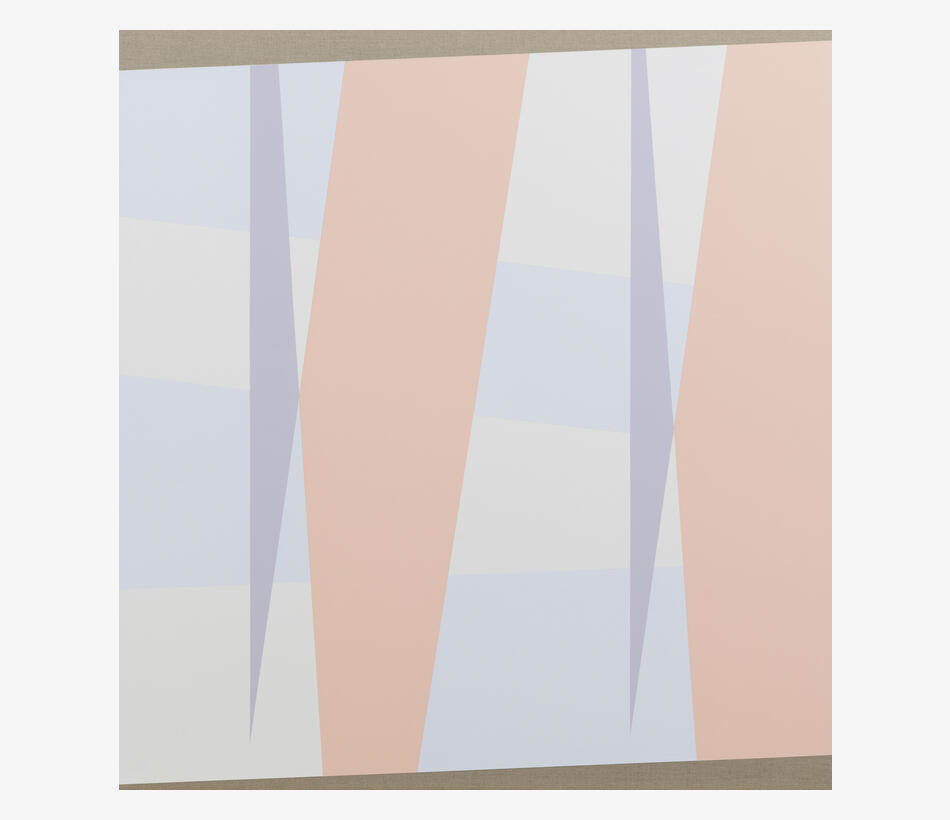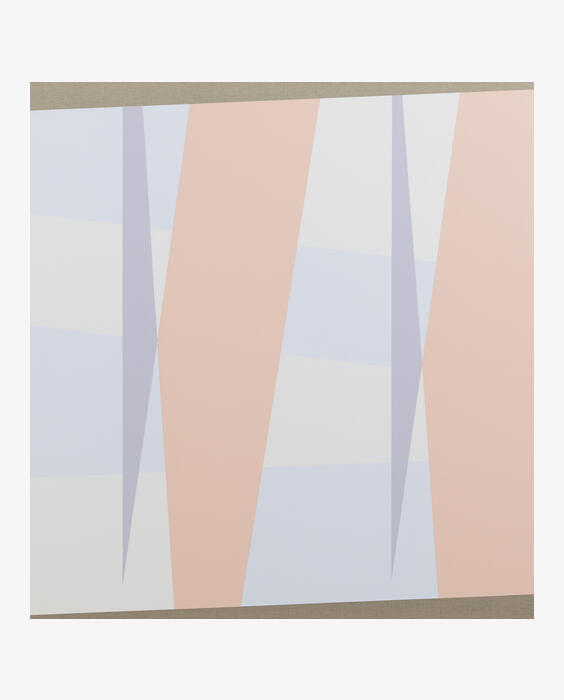 Eric Kressnig, Like Pictures, 2014
Acrylics on canvas, 140 x 130 x 15 cm
Kollitsch collection