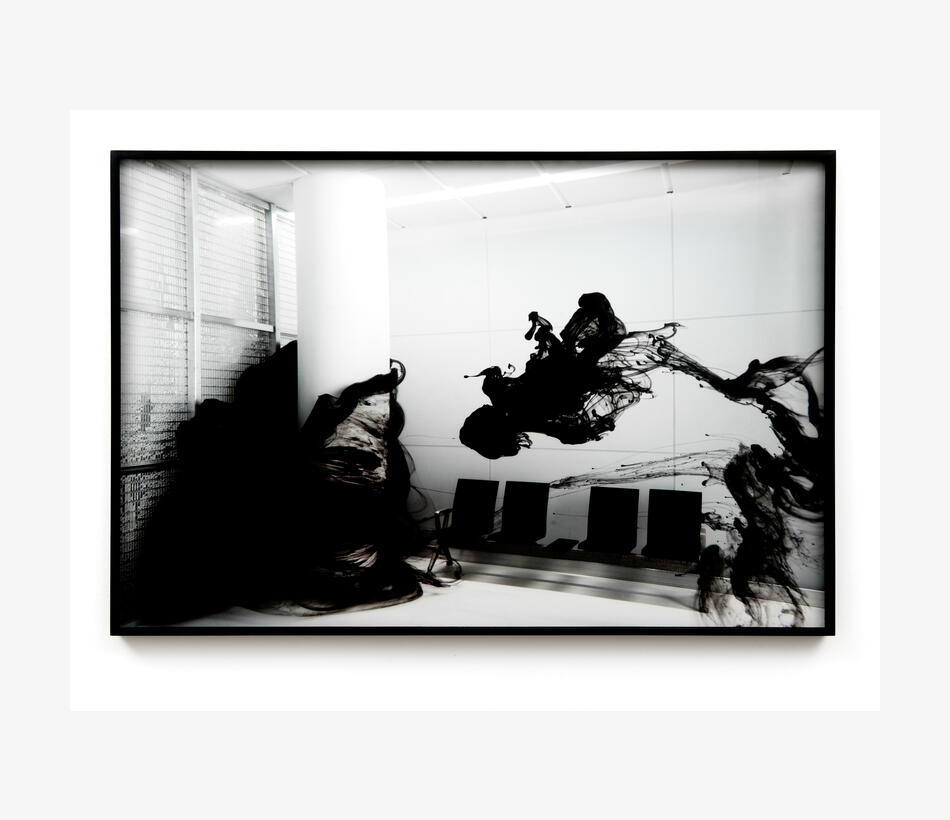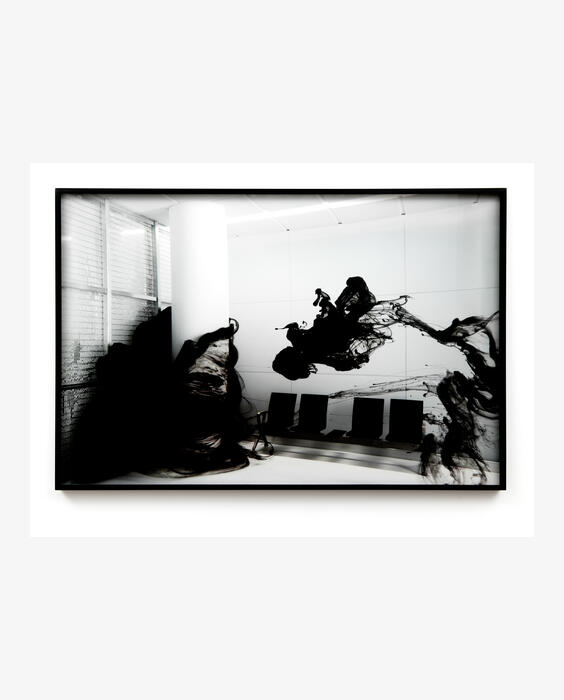 Bernd Oppl, Terminal B, 2018
from the series "Ephemeral Places", Pigment print on Baryta paper, Edition 3 + 1 AP, 80 x 120 cm
Kollitsch collection
Bernd Oppl explores the question of what kind of spaces we move in: alien spaces, spaces we have created ourselves, real or virtual architectures, psychological spaces. What technologies and societal changes shape and influence these spaces? At what points do new kinds of spaces enter our life or disappear from it? In Bernd Oppl's works, spaces become protagonists and tell their own story of what happens or fails to happen in them.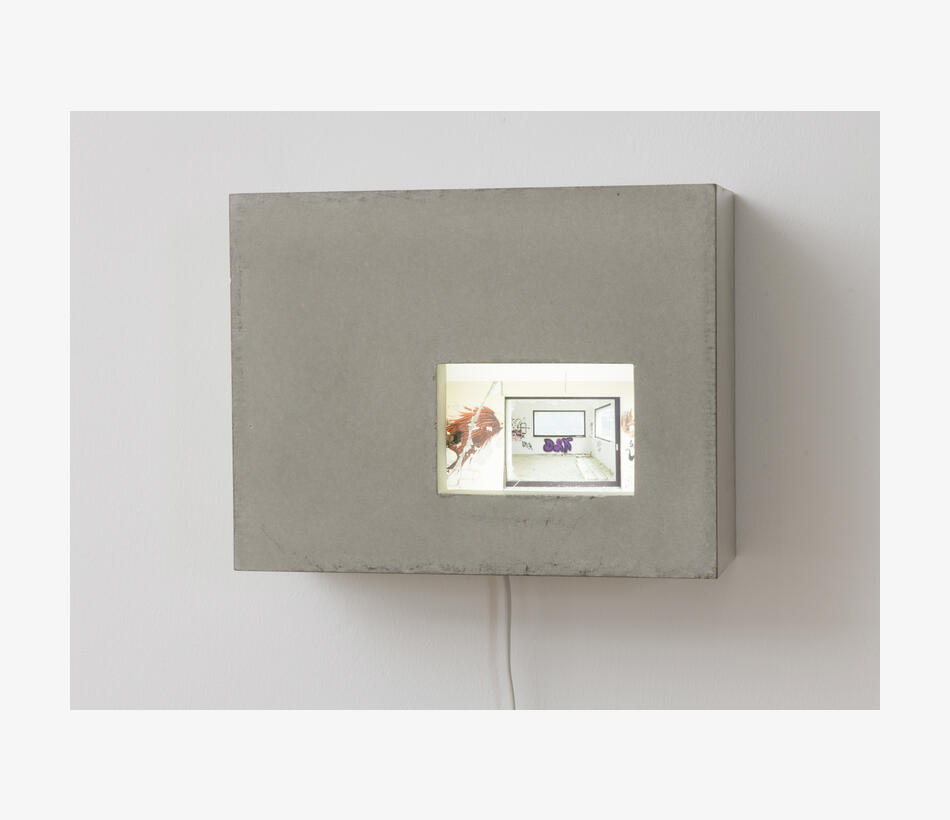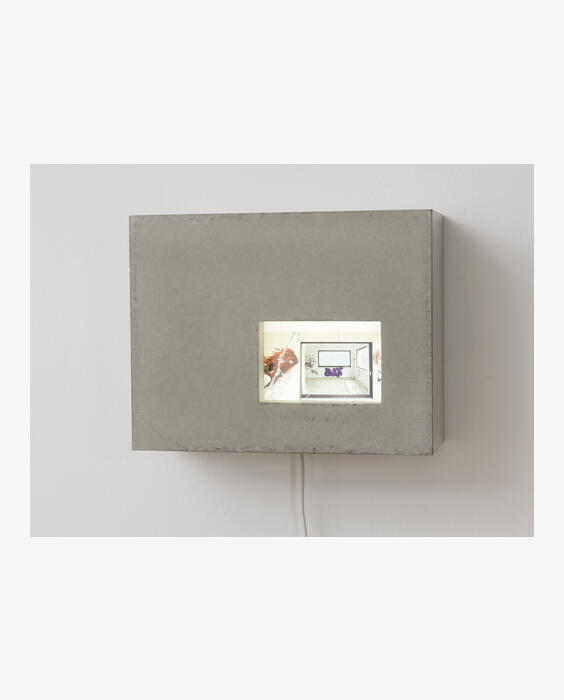 Bernd Oppl, Text und Scherben C, 2019
Duratrans, concrete, steel, acrylics glass, LED lights, Edition 2/3 + 1 AP, 28 x 36 x 14 cm
Courtesy Galerie Krinzinger, Vienna
The spatial narratives and objects created by Bernd Oppl are both technical and cold and sensuous at once – they captivate with their precise and elaborate execution, but simultaneously make us aware of our perspectives on space, media, and perception, thus also constituting an examination of our own nature. The installations and objects show how we engage with architecture, film, media, and the resulting spaces in between. (Magnus Hofmüller)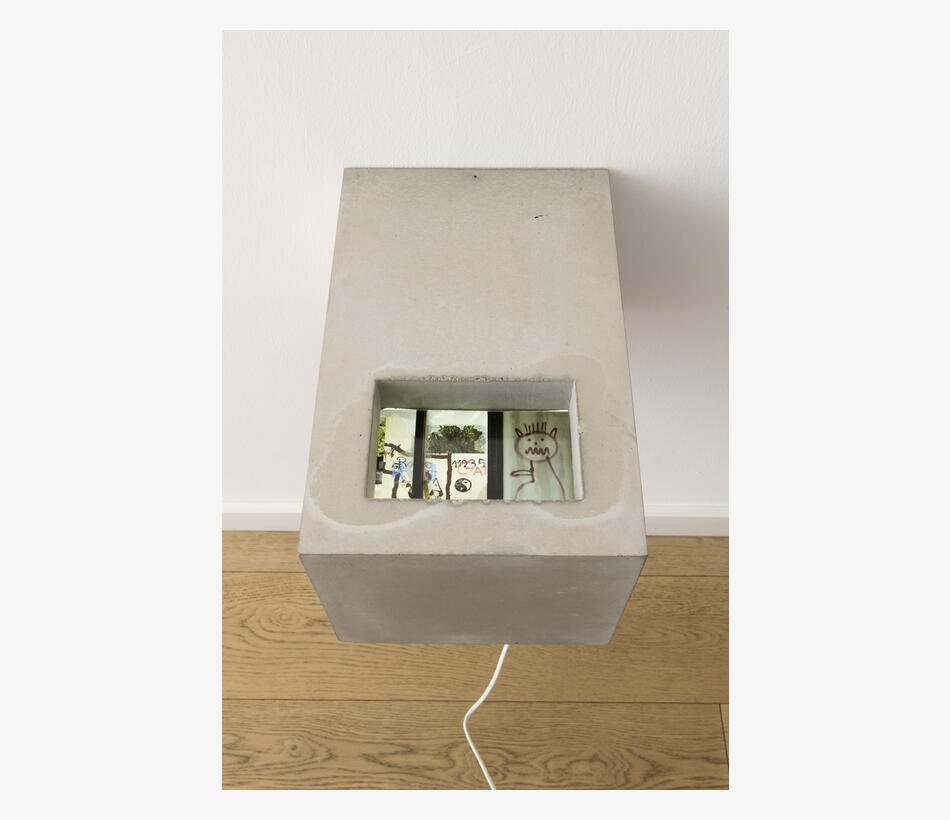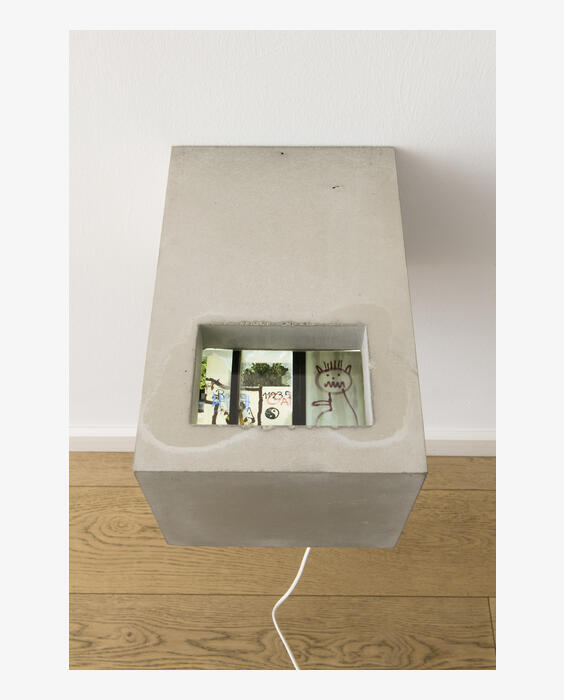 Bernd Oppl, Text und Scherben D, 2019
Duratrans, concrete, steel, acrylics glass, LED lights, Edition 2/3 + 1 AP, 36 x 23 x 20 cm
Courtesy Galerie Krinzinger, Vienna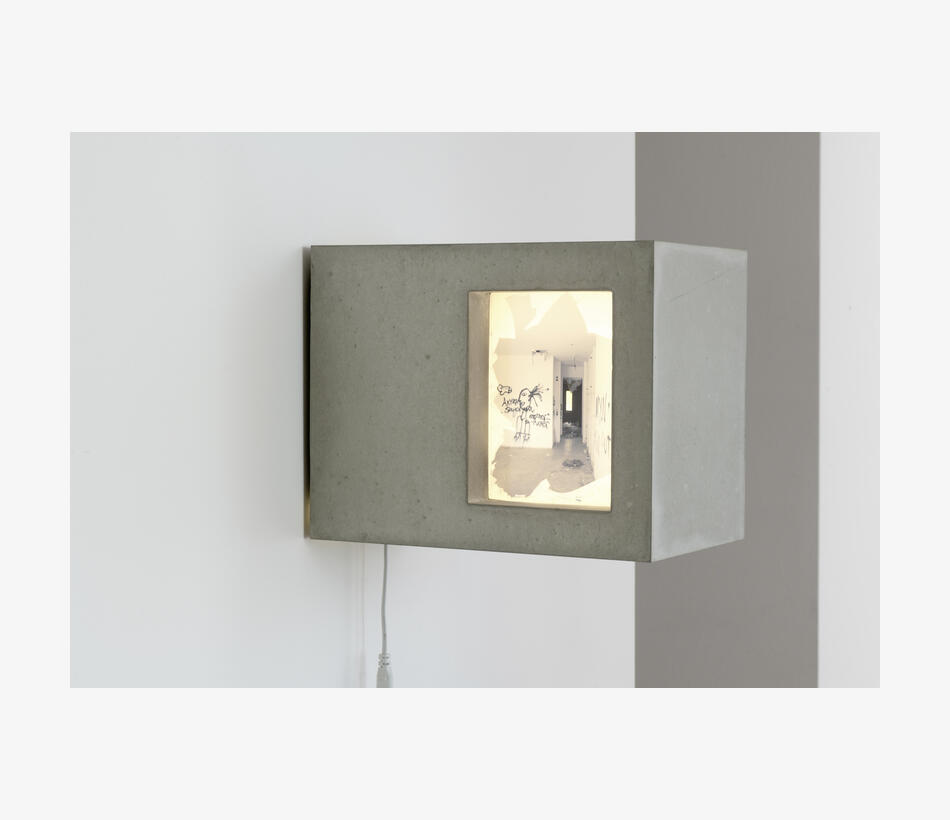 Bernd Oppl, Text und Scherben E, 2019
Duratrans, concrete, steel, acrylics glass, LED lights, Edition 2/3 + 1 AP, 36 x 38 x 22 cm
Courtesy Galerie Krinzinger, Vienna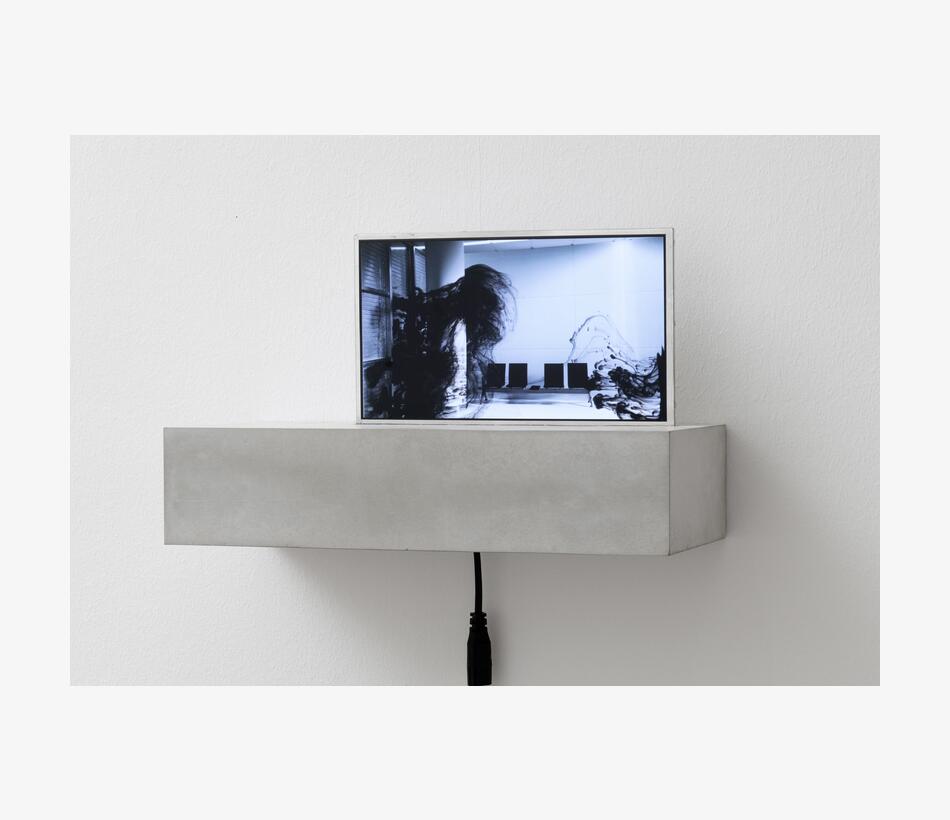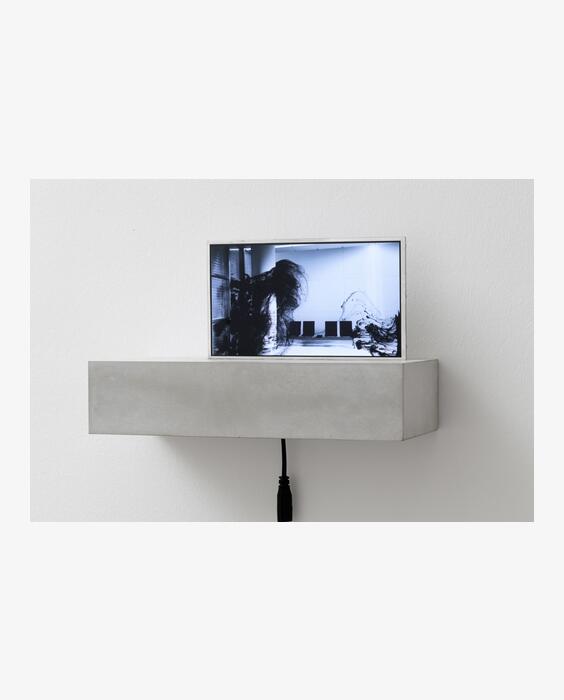 Bernd Oppl, We have more than beds to dream in, 2021
Concrete, steel, single-board-computer, display, HD video: length 6', Edition 3 + 1 AP, 36 x 16 x 22 cm
Kollitsch collection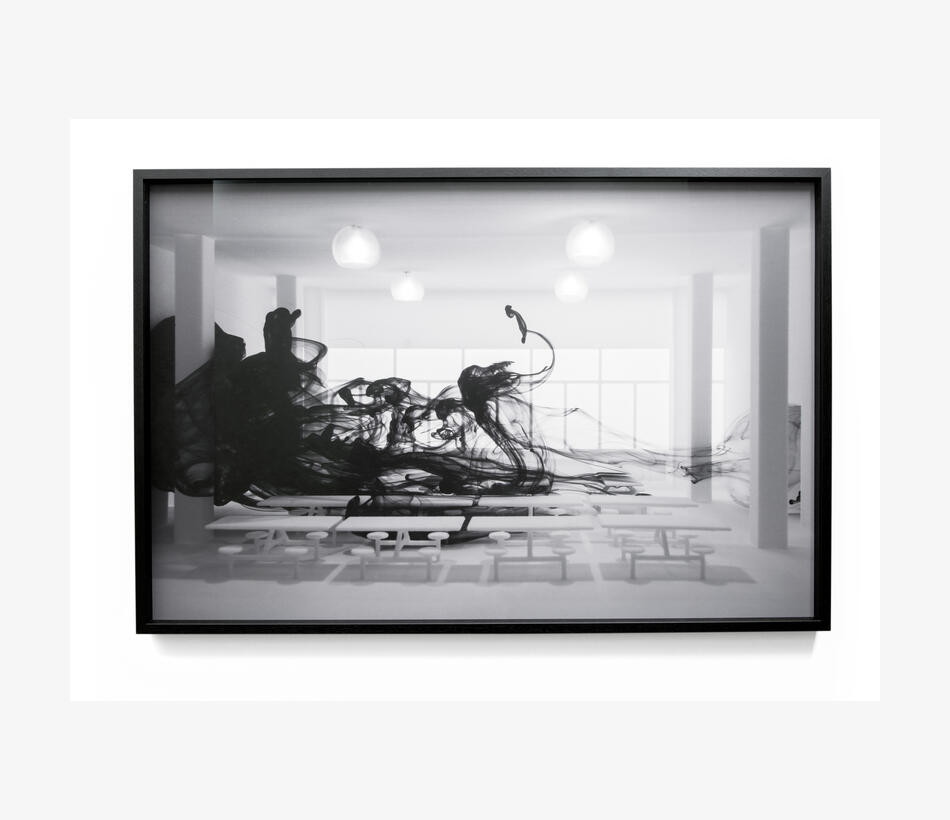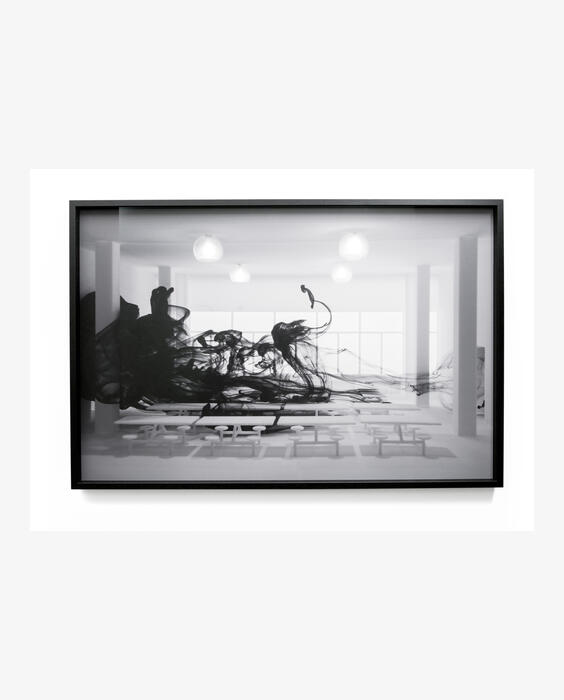 Bernd Oppl, Canteen, 2016
from the series "Ephemeral Places", Pigment print on Baryta paper, 66 x 100 cm, Edition 3 + 1 AP
Courtesy Galerie Krinzinger, Vienna