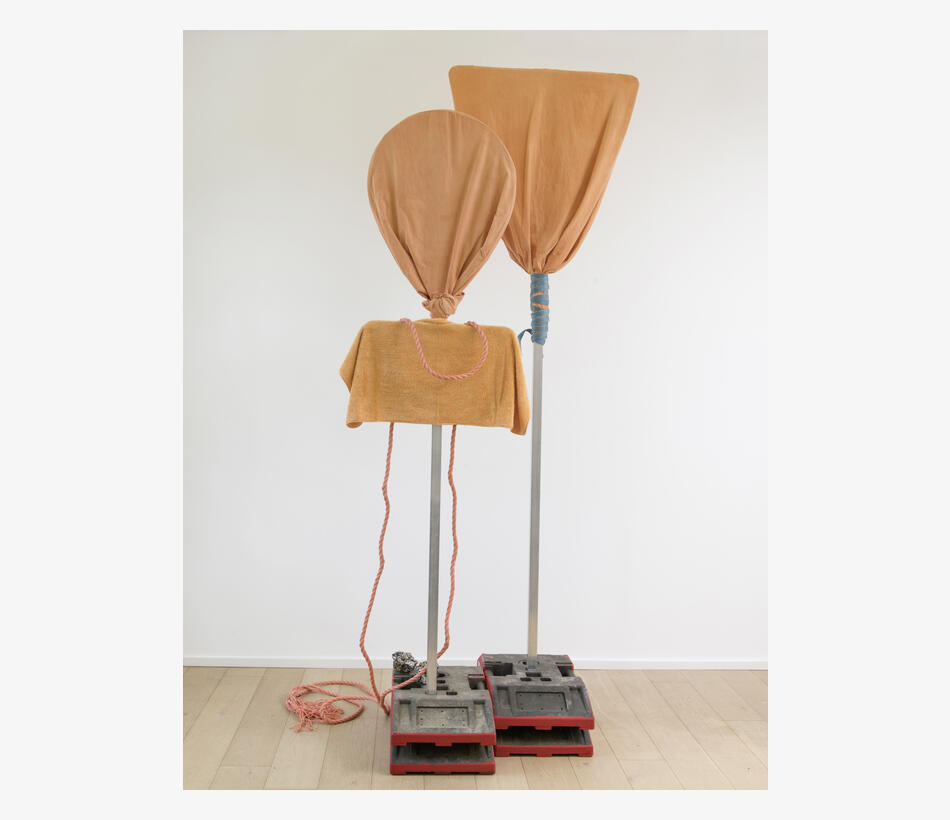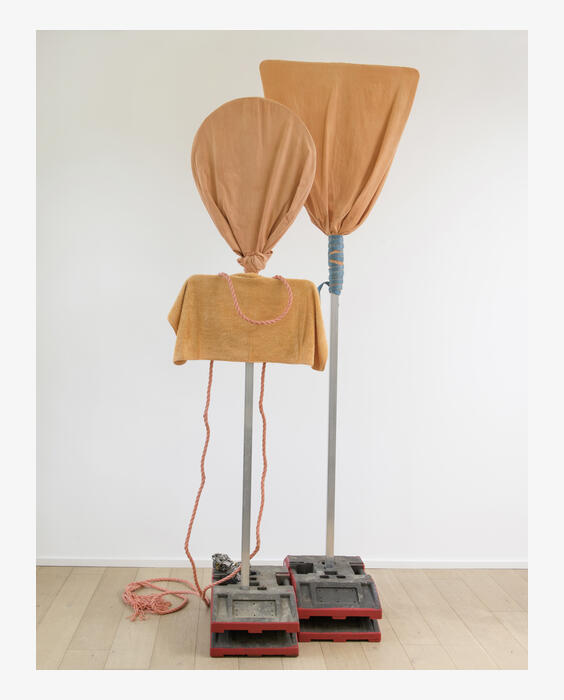 Megan Rooney, Renter's Paradise, 2019
Street signs, painted fabric, rope, towel, steel, Variable size
Kollitsch collection
The artist's oeuvre covers a broad spectrum, from painting and sculpture all the way to performance and installation. In pale, warm shades, Megan Rooney tells stories of everyday life and human interaction in an abstract or representational formal language. Renter's Paradise (2019) reflects the artist's interest in everyday objects. Simple street signs, previously used to convey short and concise messages, are veiled in fabric. Thus deprived of their original purpose, they are transformed into a delicate form of existence that evokes associations with human figures and light, airy objects.