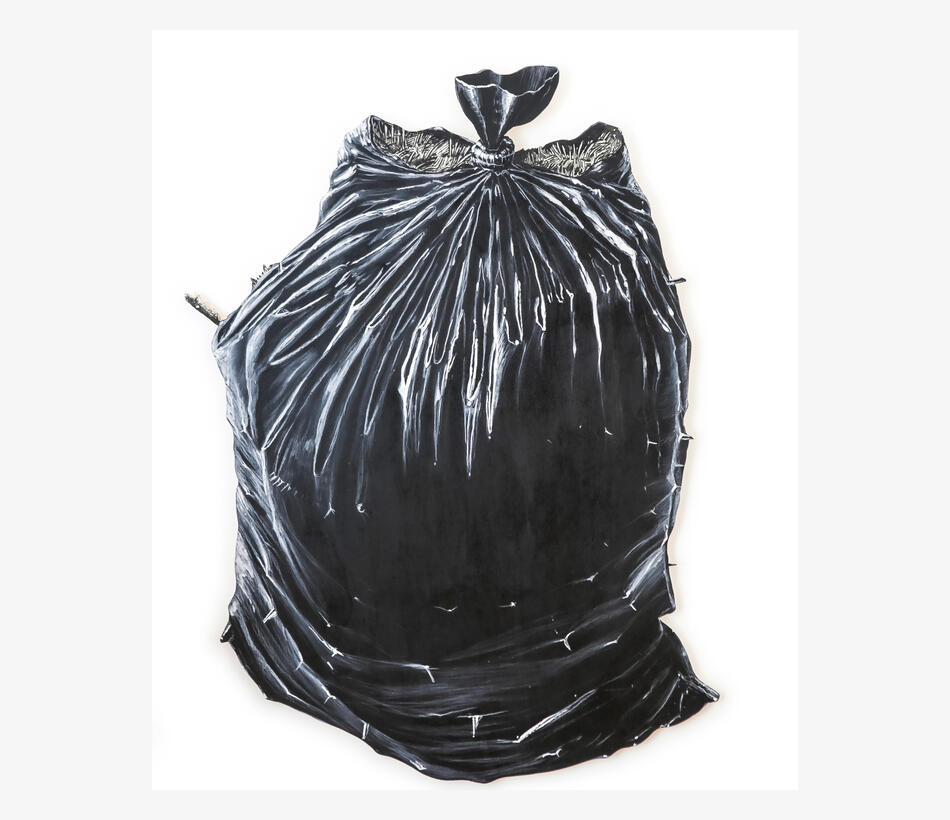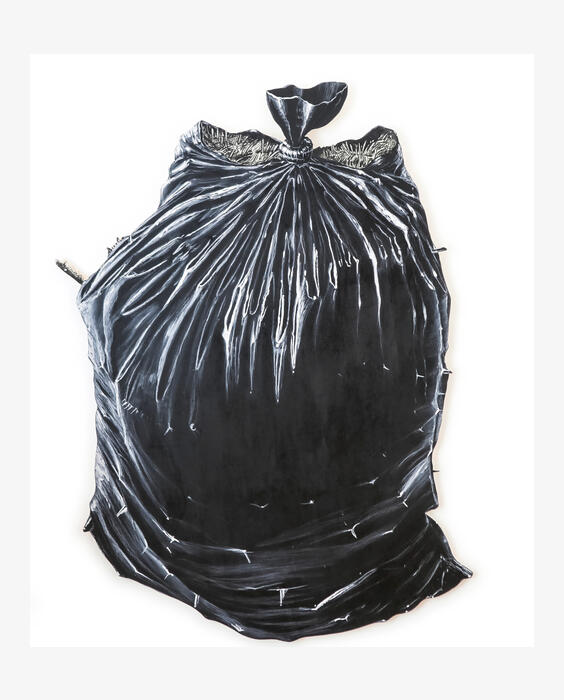 Dietmar Franz, Christmas 2012, from the series Trash Bags, 2019
Graphite on plywood, 71,5 x 50 cm
Kollitsch Collection
In his very recent series Trash Bags, which he started in 2016, Dietmar Franz picks up a theme that is by no means new, but nevertheless extremely topical: waste. Using his proven technique of graphite on plywood, he creates two-dimensional wall objects that seem deceptively genuine and which cause irritation, both when the trash bags are seen separately and when they are arranged into groups, as still lifes. Inevitably, the viewer is faced with the question of their content, which may be a variety of things. Based on his own annual dilemma of how to dispose of his Christmas tree, he depicts a tree in a trash bag, thus adding an additional level of interpretation.