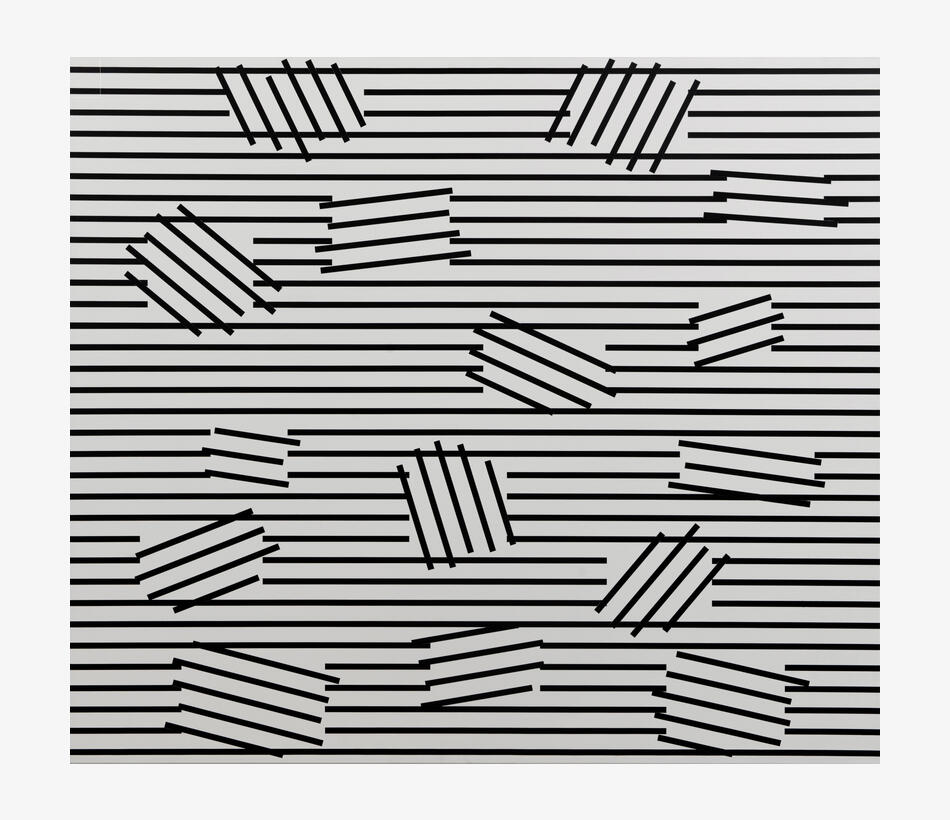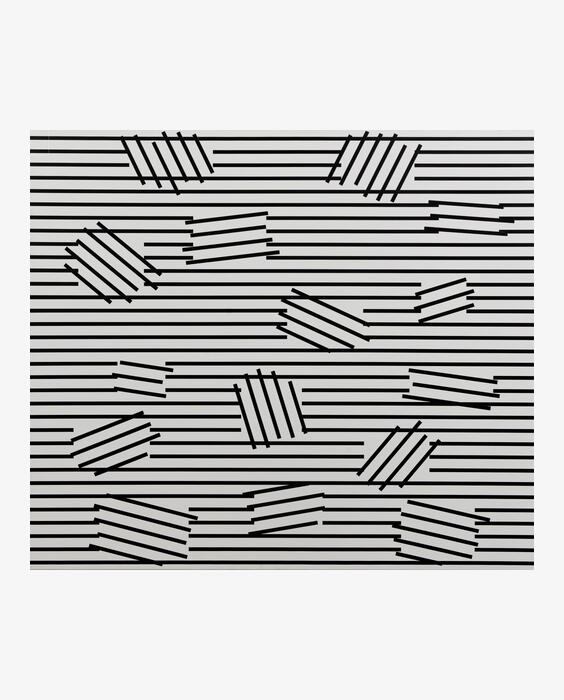 Esther Stocker, Ohne Titel, 2016
Acrylics on cotton, 140 x 160 cm
Kollitsch collection
Esther Stocker's works are characterised by a clearly defined, heavily reduced formal language in black, white, and a few shades of grey. She deliberately incorporates ruptures and deviations into her strict system of lines and grids, adding dynamics and plasticity to the structured surface of the picture. Her paintings on canvas, her installations and site-specific wall art as well as her "crumpled" sculptures, in which she transfers the grid structure onto aluminium paper before crumpling it up, thus moving from the plane into the third dimension, all follow this uncompromising formal principle.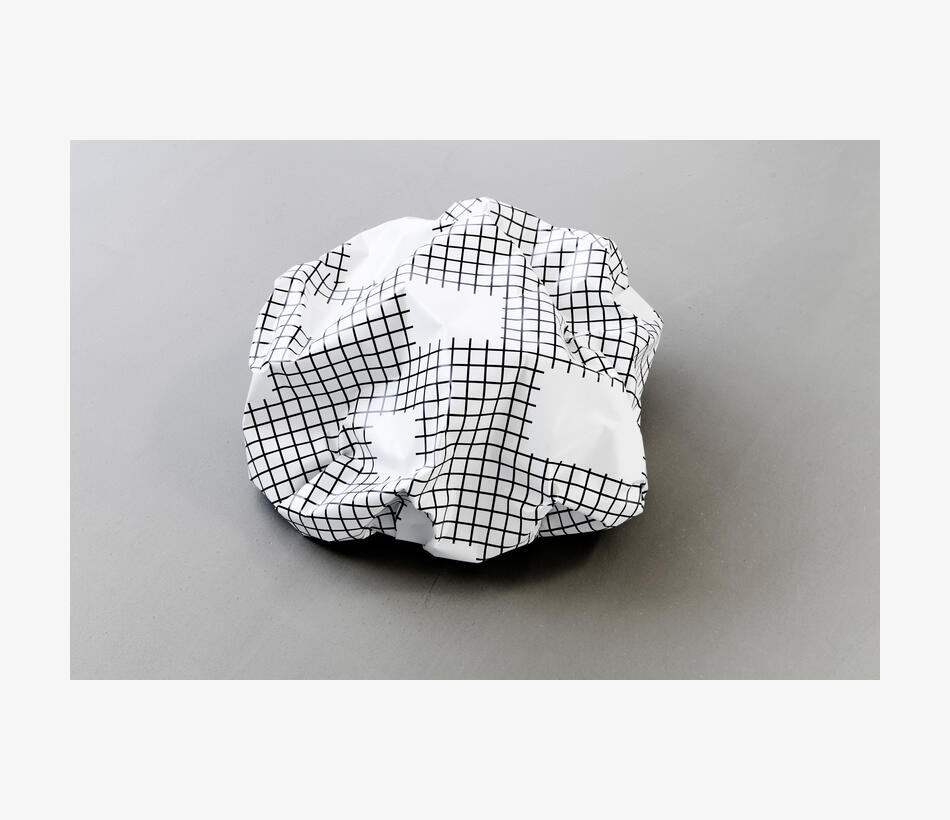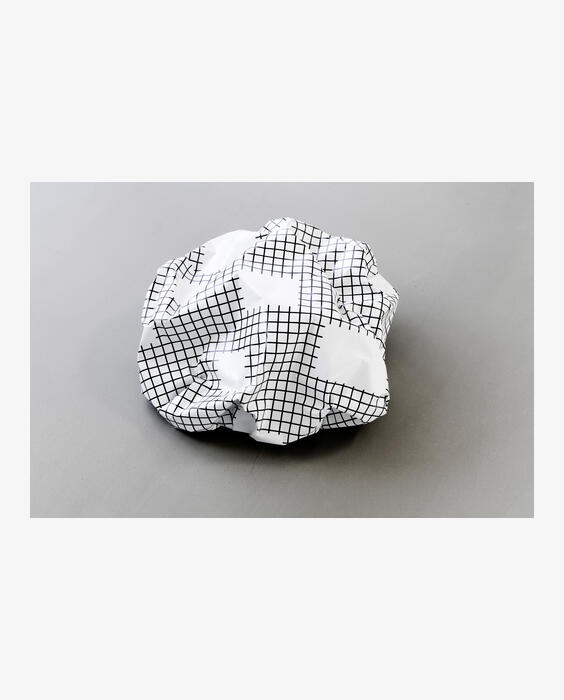 Esther Stocker, Ohne Titel, 2020
Printed aluminium paper, reinforced with epoxy resin, 50 x 53 x 23 cm
Courtesy of the artist and Galerie Krobath, Vienna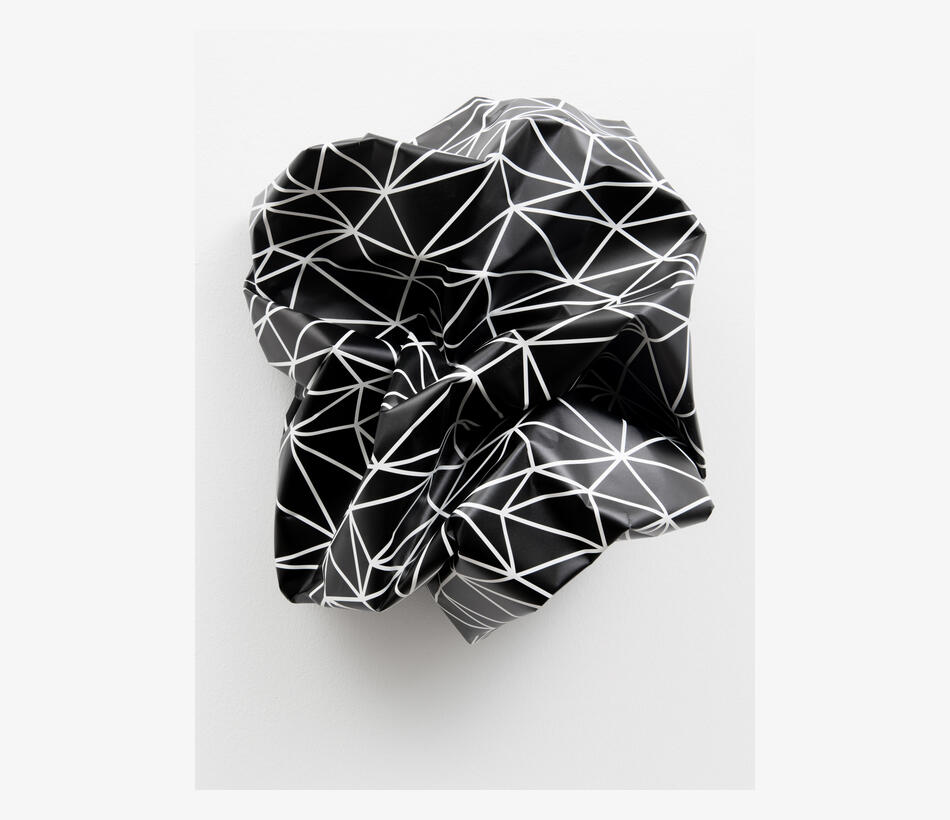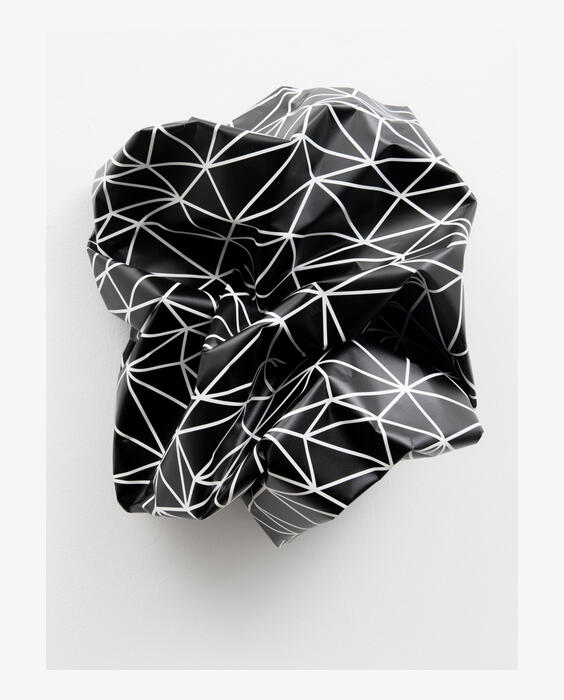 Esther Stocker, Ohne Titel, 2020
UV print on aluminium paper, 35 x 32 x 18 cm
Kollitsch collection