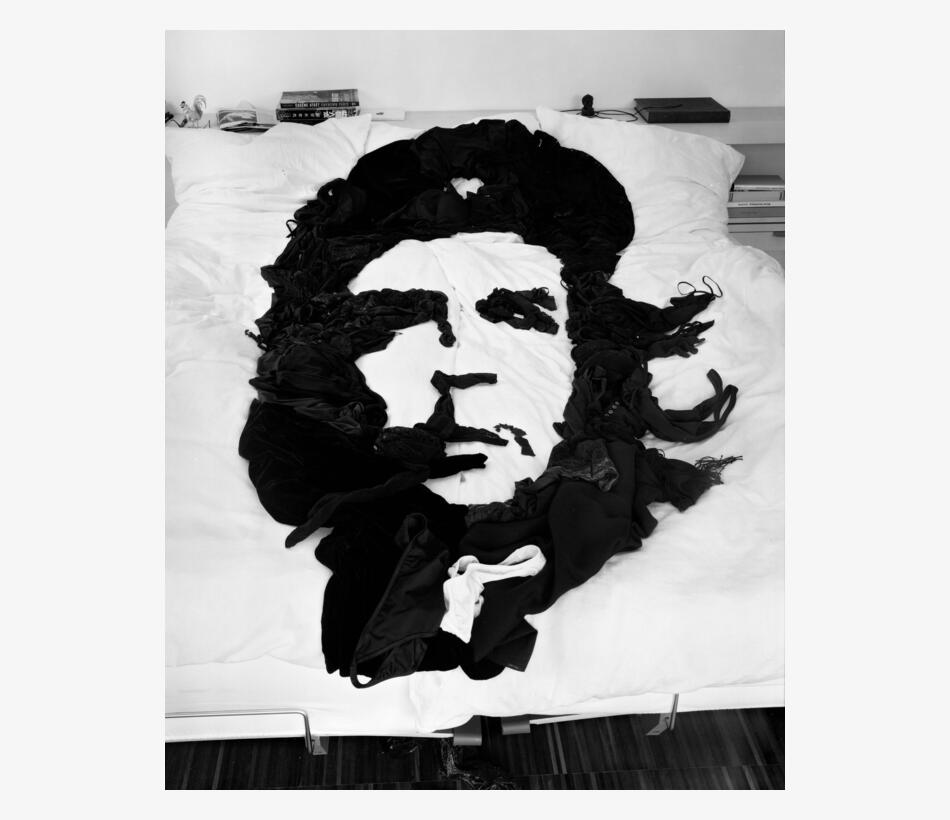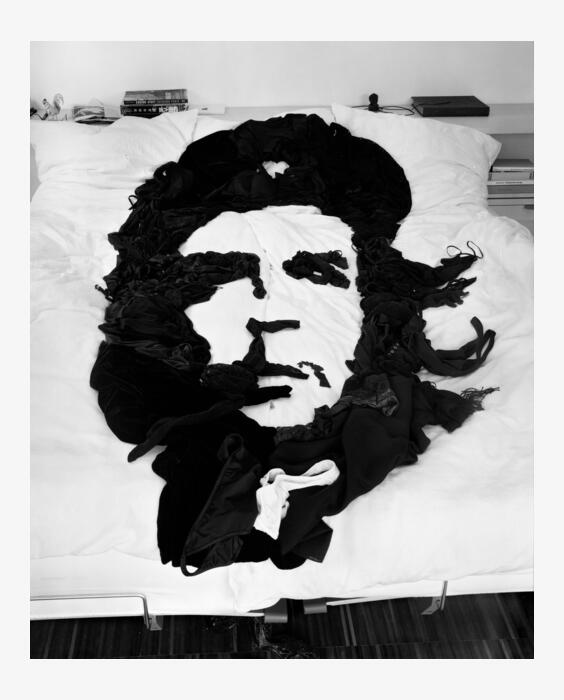 Hubert Becker, Che II, 2006
Baryta print, 34.5 x 27.5 cm
Kollitsch Collection
The photo taken of Che Guevara by Alberto Korda in 1960 served as Hubert Becker's source of inspiration for his work Che II (2006). As is characteristic of his artistic approach, he re-stages the original motif to give rise to a new photography which permits various levels of interpretation in the end product in terms of questioning perception, reality and illusion. Hubert Becker depicts the famous portrait of the revolutionary back-to-front, makes some slight changes and projects the face onto a double bed in the form of a bed covered in white, with items of clothing placed across its surface. This deceptive depiction plays on our visual mechanisms of perception – we see what we believe and we believe what we see.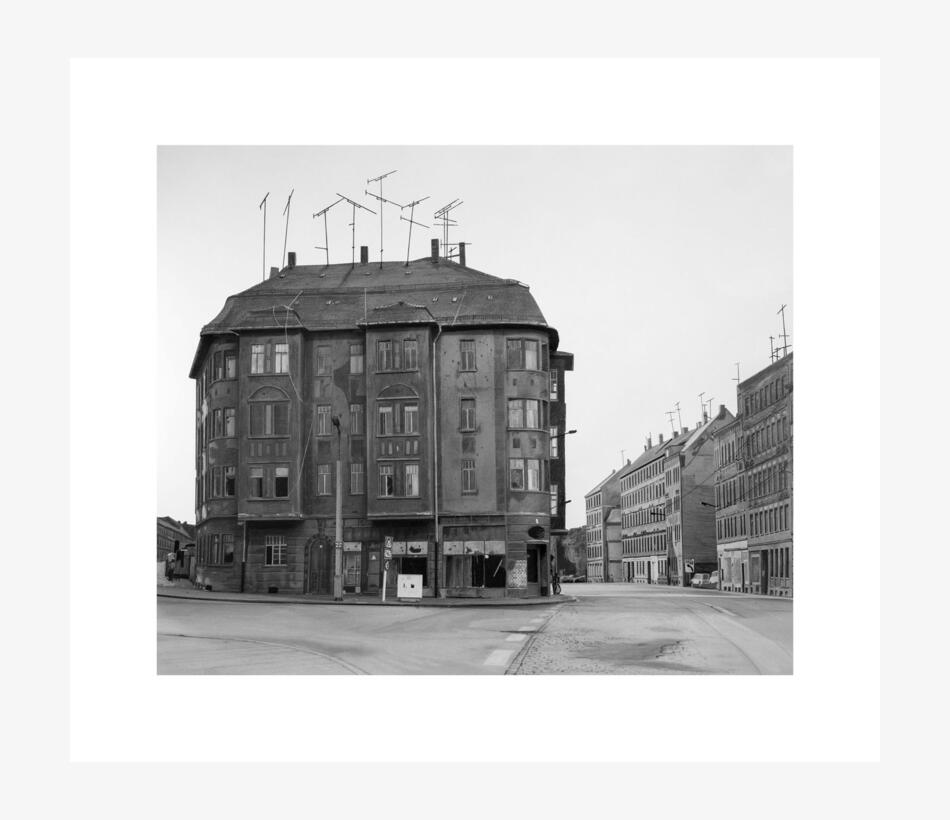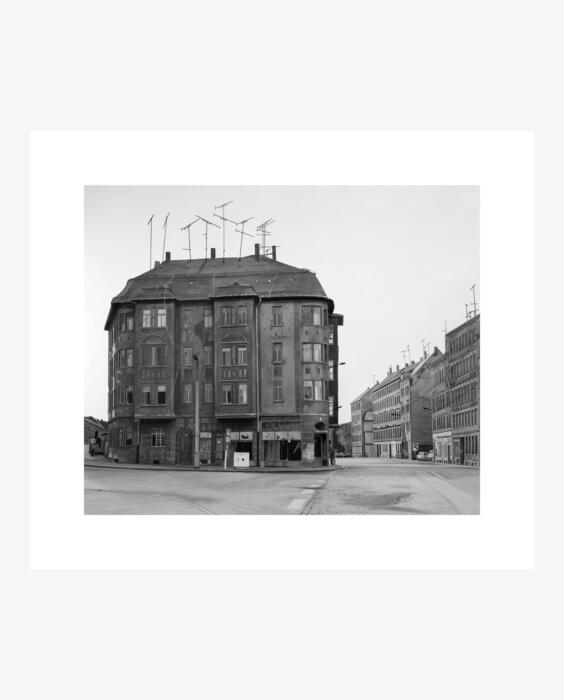 Hubert Becker, Erich-Ferl-Straße (according to Thomas Struth), 2000
Baryta print, 28.5 x 35 cm
Kollitsch Collection
In Hubert Becker's photographs, questioning reality, truth and deception forms an integral part of his artistic creation process. The artist draws on various partially familiar original motifs which he then reproduces and re-stages. The scenes are sometimes very elaborately produced and recreated and are then photographed before being destroyed again. All that remains is an image which confronts the observer with a newly interpreted reality yet which is different and is somewhat satirised during the reproduction cycle. Nothing is as it appears to be.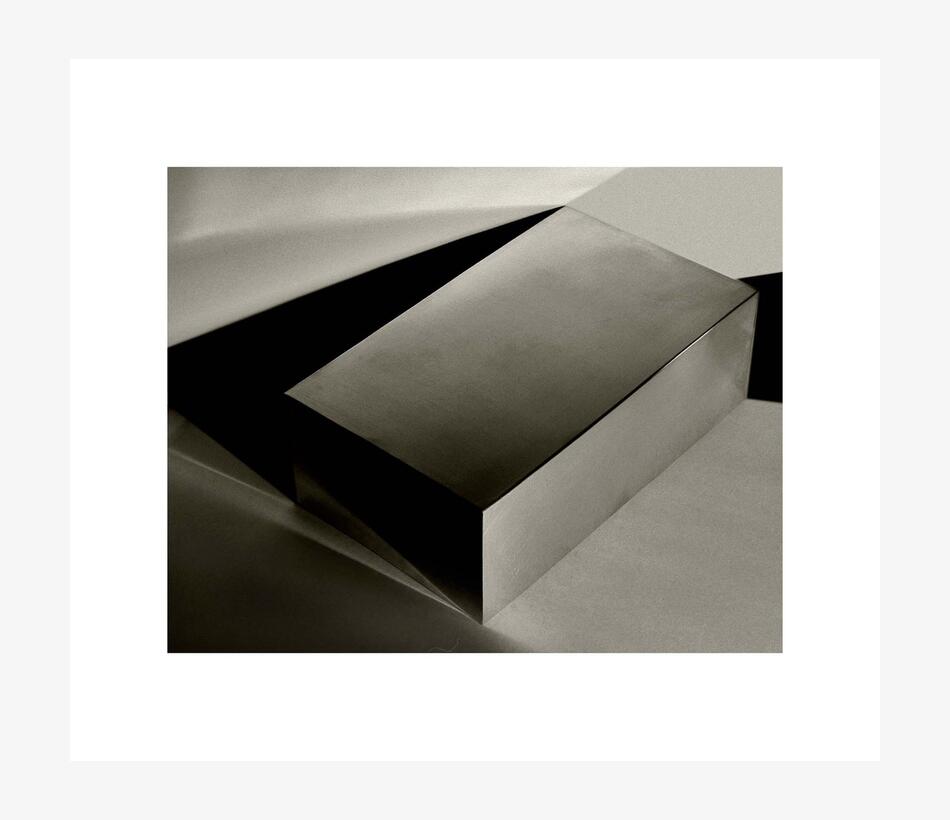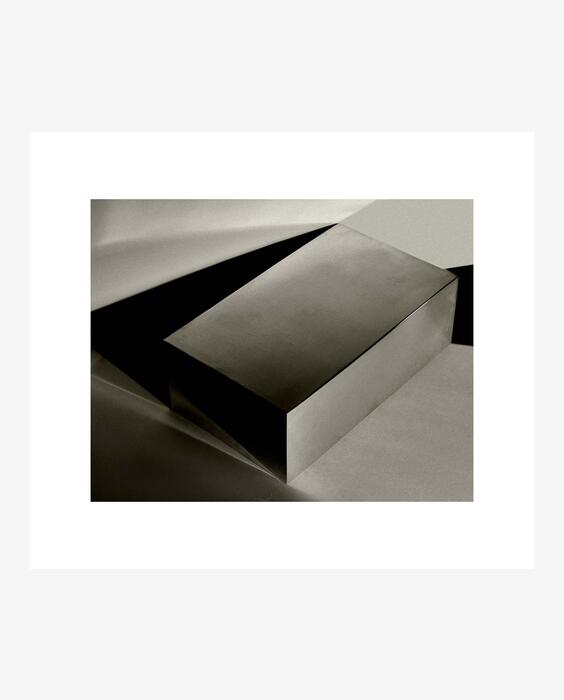 Hubert Becker, Saltine Box (according to Paul Outerbridge), 2011
Pigment print on Hahnemühle paper, 8.8 x 11.3 cm
Kollitsch Collection
Paul Outerbridge, whose photographic compositions are often compared with René Magritte's paintings, was a pioneer in abstract object photography. In 1922 he photographed a Saltine box of crackers, coloured in silver and set against a silver background, with no other colours or lettering.
With this arrangement Hubert Becker paid homage to the original, while at the same time accentuating the contours more clearly, sharpening the shadows and applying fine nuances of colour.
— Felix Kucher