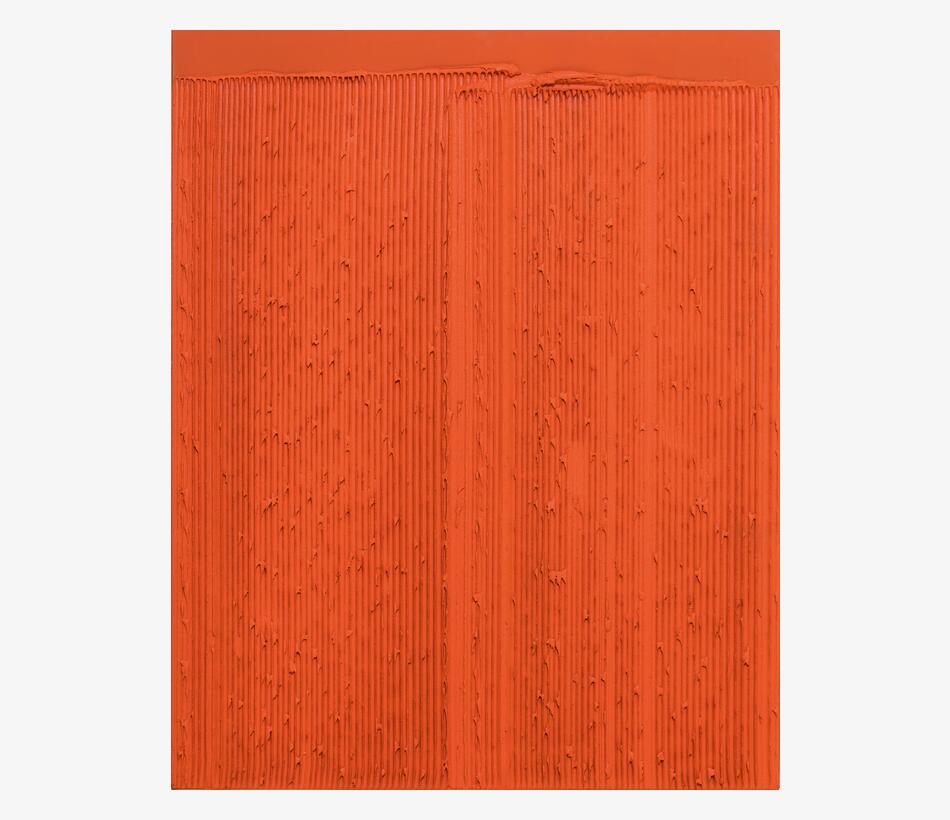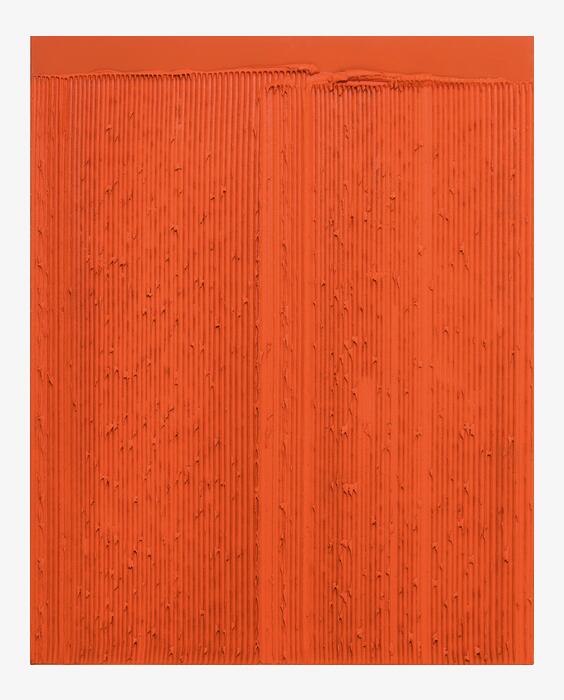 Jakob Gasteiger, o.T., 2017
Acrylic on canvas, 100 x 80 cm
Courtesy of the artist and Artemons Contemporary in Vienna
In the 1980s Jakob Gasteiger developed his own separate vision – a vision which arose from his opposition to the Neue Wilde (Neo-Fauve) movement. His vision has been impacted by Radical Painting and Minimal Art, and Jakob Gasteiger has continually and consistently developed it to the present day. In an interview in 1999 he described his work as a focus on the painting process and on painting itself. He sees arts as creating a system of actions which leads to images without iconographic aspirations. His repeated application of paint and the way in which he adds texture to the paint as a material, he says, make it impossible to derive any messages from his paintings.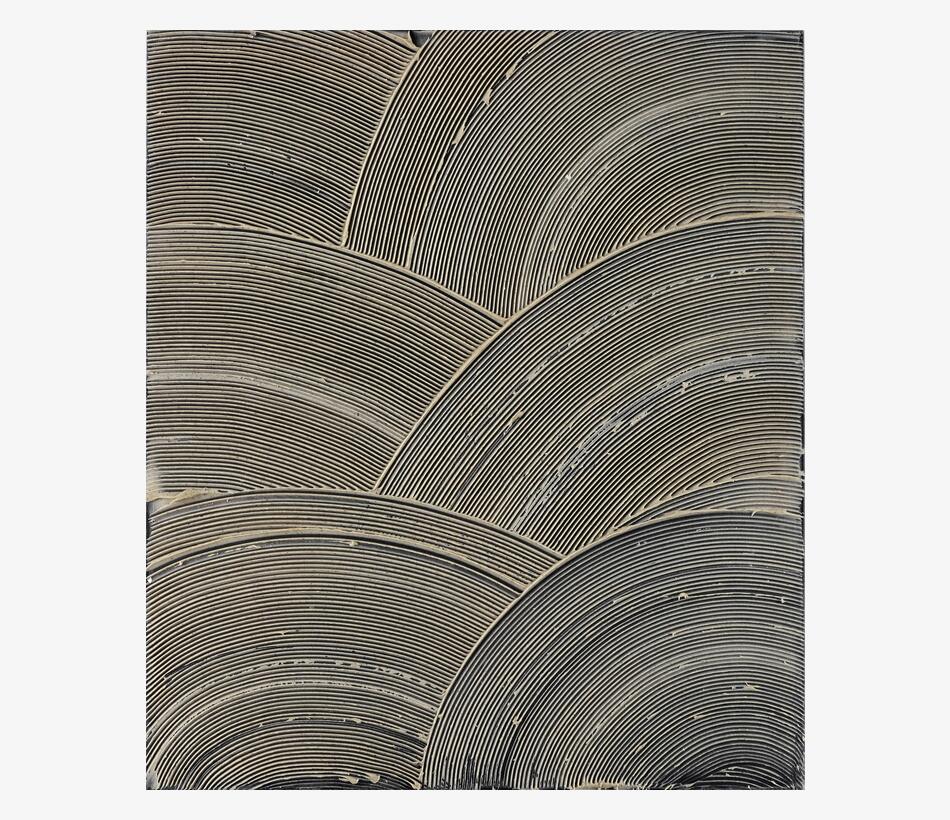 Jakob Gasteiger, o.T., 2015
Acrylic on canvas, 150 x 130 cm
Collection
The most comprehensive group of works in Jakob Gasteiger's oeuvre includes paintings that emphasise the treatment of paint as a material and where the structure is dominated by graphical elements. The artist spreads mainly monochrome acrylic onto an image medium, using a notched trowel which he himself has cut out of cardboard. The medium is thus given certain horizontal, vertical and elegantly curved structures, created by the ridges and grooves of the paint. This also adds spatial depth. His persistent repetition gives this group of works its own rhythm through which Jakob Gasteiger closely re-examines the question of material, space, shape and colour in a variety of series.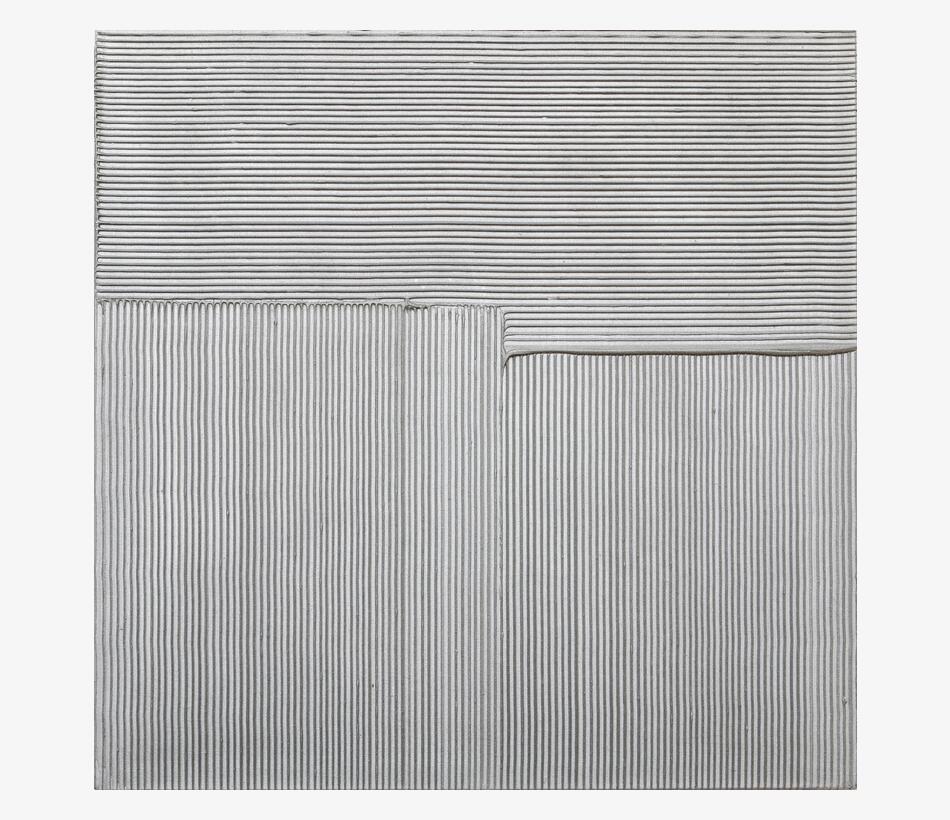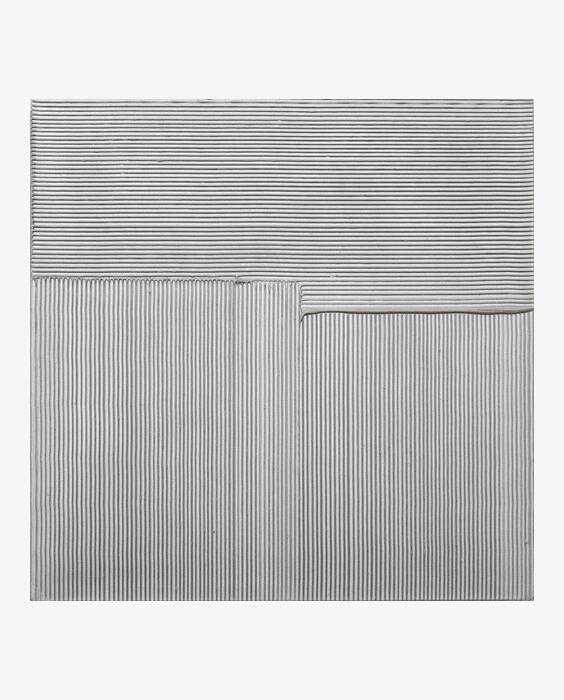 Jakob Gasteiger, o.T., 2015
Acrylic on canvas, 100 x 100 cm
Courtesy of the artist and Artemons Contemporary in Vienna