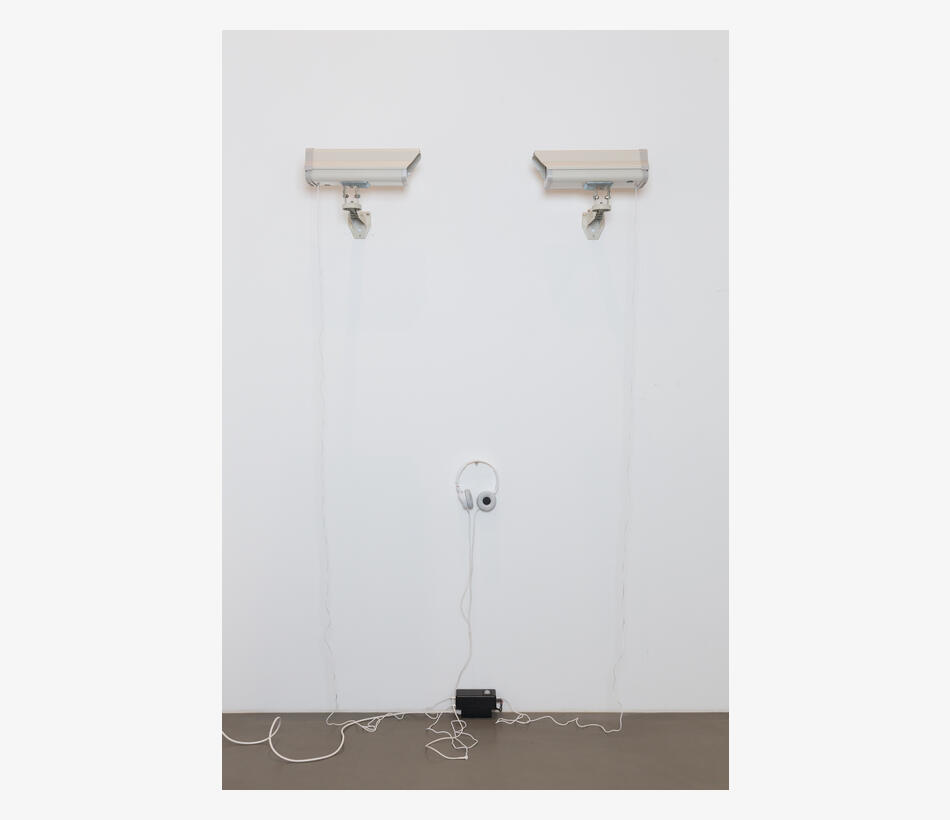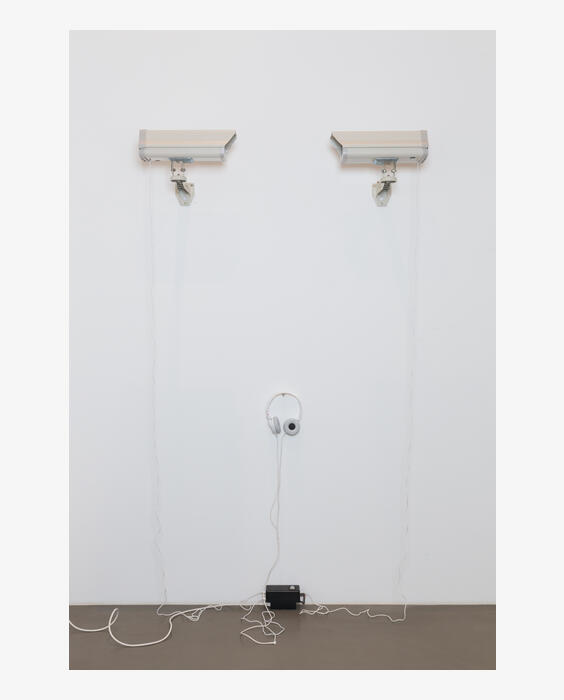 Andy Holtin, Checkin' out you checkin' out me, 2014
headphones, sound
Courtesy krupic kersting galerie II kuk, Cologne
With the use of technological systems, Andy Holtin works in performative objects and interactive installations on the subjects of human experience and perception. InCheckin' out you checkin' out metwo surveillance cameras are directed towards each other and interact with each other, as if they were in a love relationship. As a soundtrack plays, the cameras become an anthropomorphic system which confronts our association profile of the relationship between human beings, creating a communication of feeling in an intimate atmosphere.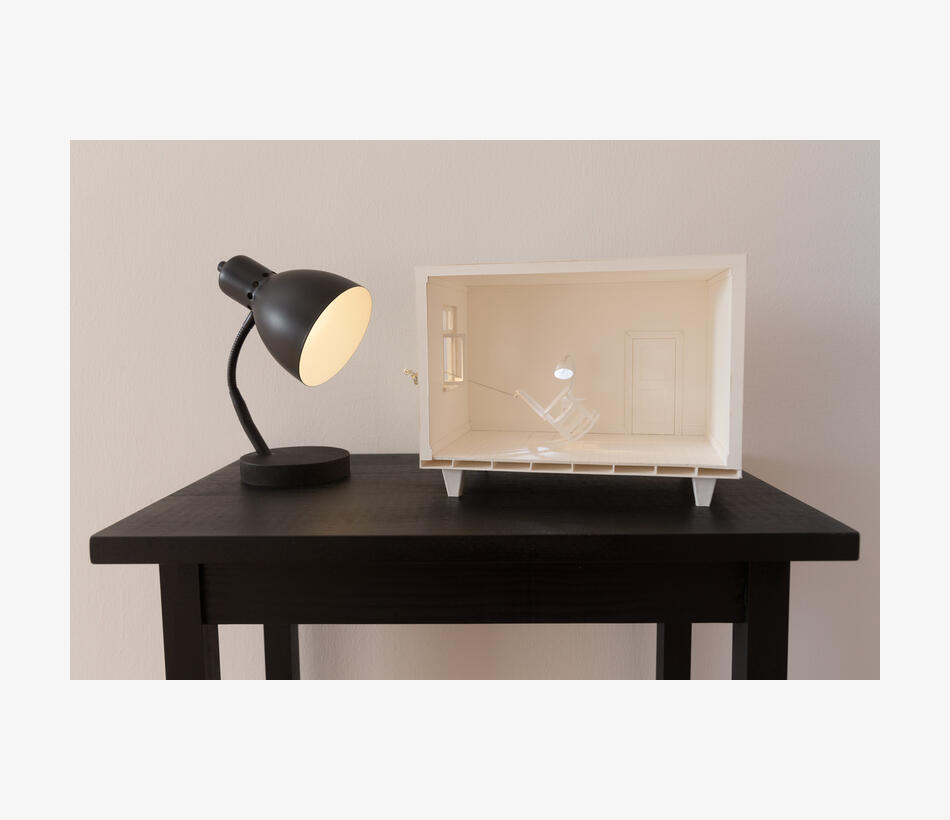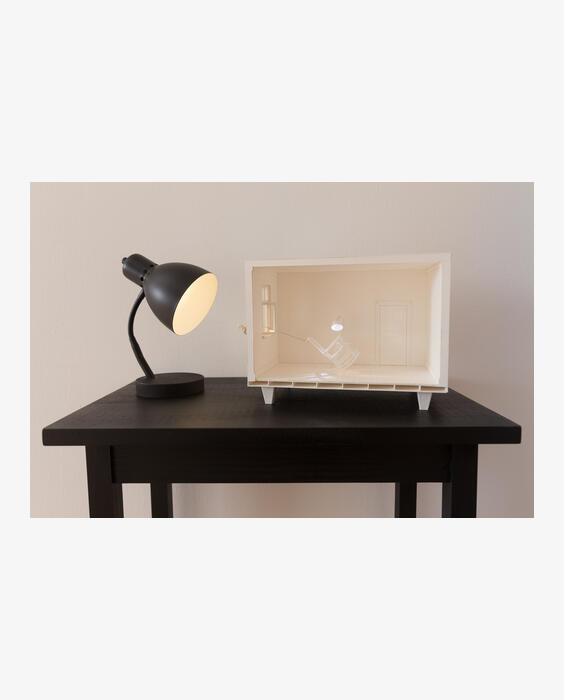 Andy Holtin, Trying to remember only damages the memory. It's best to just leave it alone, 2015
Installation with rocking chair and light \ 102 x 50 x 30 cm
Kollitsch collection
Andy Holtin researches the interplay of technique, objects and material from our western culture and generates kinetic objects in which movement is incorporated into the work of art as an integral, aesthetic component.Trying to remember only damages the memory. It's best to just leave it aloneshows an empty rocking chair moving monotonously back and forth in a sterile room, illuminated with varying lighting conditions created from artificial daylight and night light which visualise the passing of time. The installation associates human movement models with a contemplative situation and at the same time points out its absence.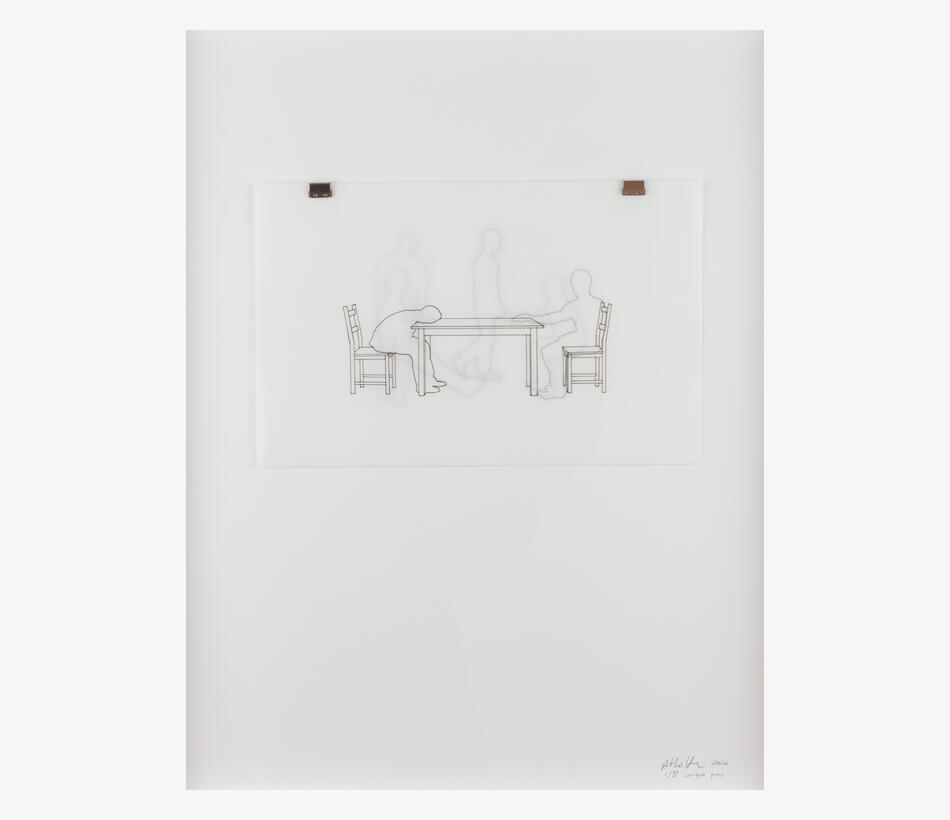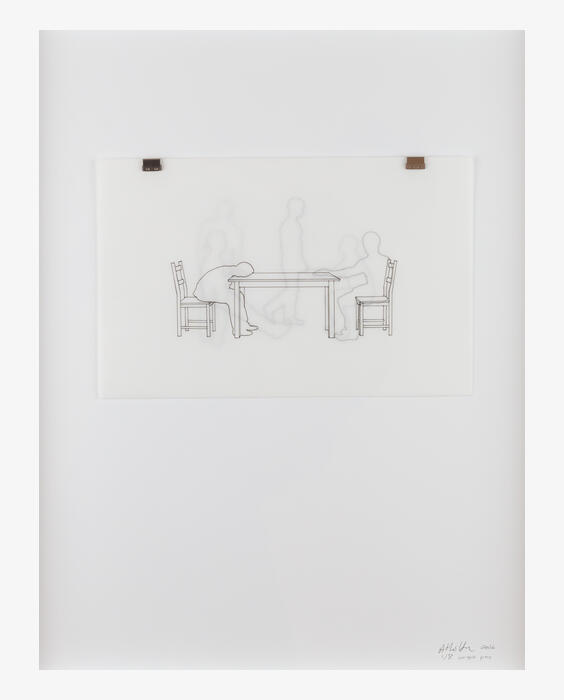 Andy Holtin, You made this happen, 2016
Pencil on paper \ 53 x 42 cm
Courtesy krupic kersting galerie II kuk, Cologne