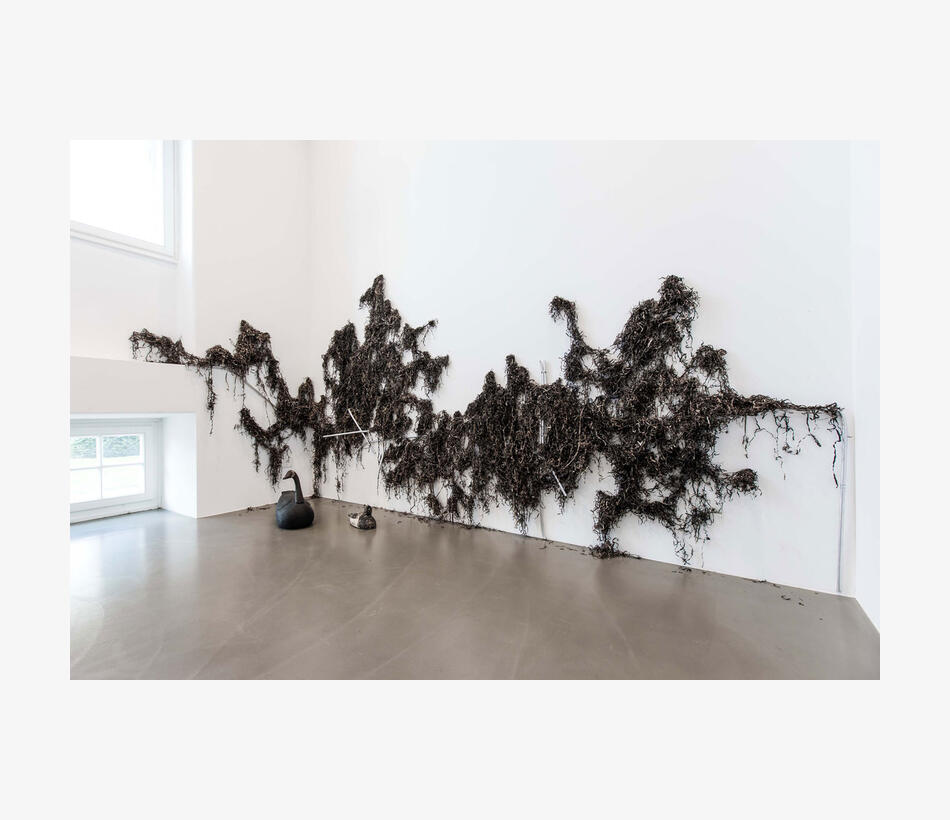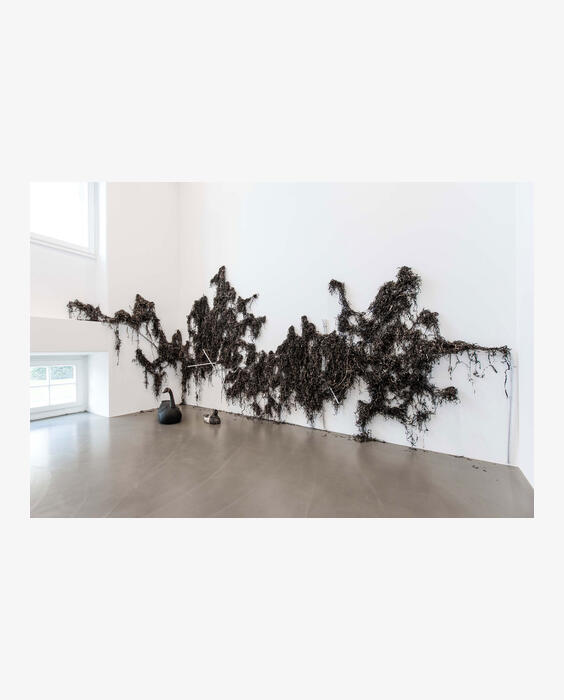 Violet Dennison, 2458287.614583,, 2018
Seaweed, collected in Venice, IT, and Massachusetts, US, aluminium, a wooden duck and wooden swan, dimensions variable
Kollitsch Collection
A core theme in the works of Violet Dennison is to address the constant changes taking place across the entire ecosystem of our planet caused by humans and their reciprocal influences and effects as part of a complex overall structure. Using the analogy of the threat to water as a habitat caused by environmental pollution, the artist has developed her own group of works whereby she collected dead seaweed washed up onto the shores of Italy and the USA and mounted it directly on the museum wall. The chronological process of deterioration is then continued as the exhibition progresses. Individual parts begin to break away and fall to the ground. At the same time, a new circuit develops whereby the seeds dropped by the seaweed are transported into the outside world by the visitors to the museum.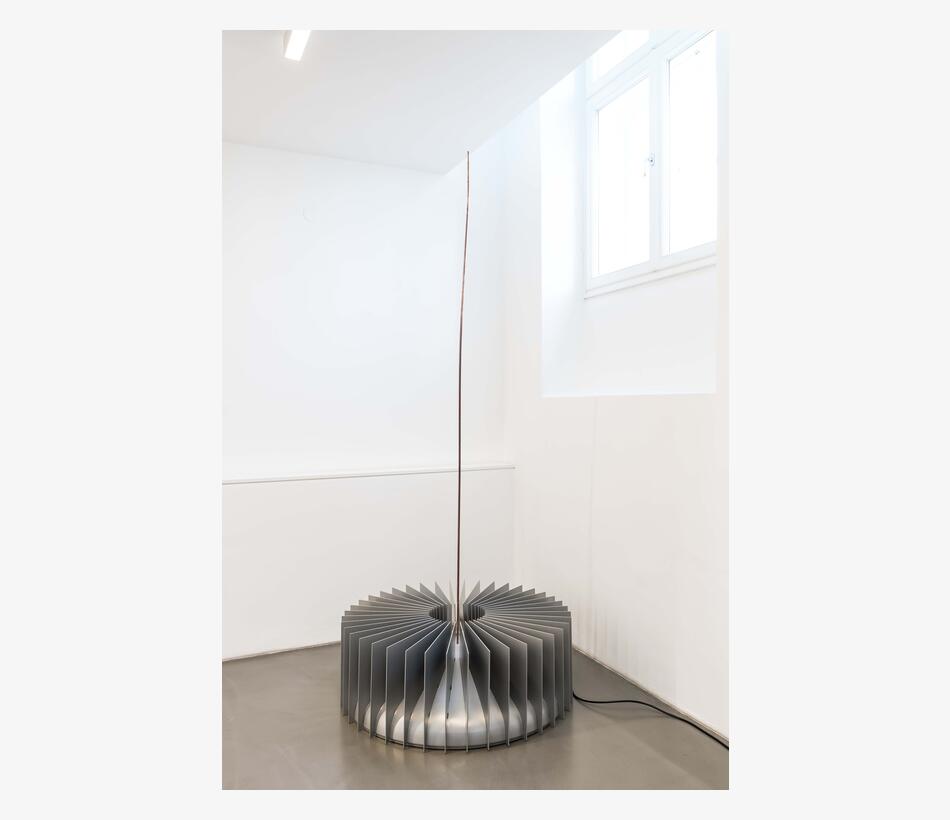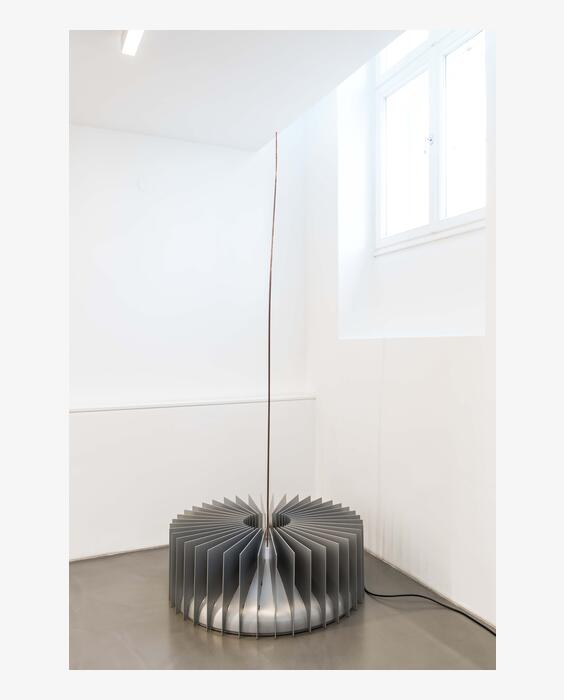 Violet Dennison, Shastreamearthtrauma 2, 2017
Powder coated steel, custom device emitting 528 Hz, and copper, 100 × 100 × 250 cm
Courtesy Jan Kaps, Köln
The installation Shastreamearthtrauma (2017) represents an oversized magnification of a cooling element and how it is integrated into small electrical devices to dissipate the heat and avoid overheating. A gentle atmospheric noise surrounds each object like an aura and places it at the centre of a newly generated, vibrating field of energy which appears to both emit and receive via a copper antenna. Inside the steel construction, sound with a frequency of 528 Hz is generated, a vibration which has such a positive effect on the body's cells that it even allows our DNA to heal. Diametrically opposed to the healing effects of the frequency, the sound is also reminiscent of the electrical tension and currents in our surroundings.