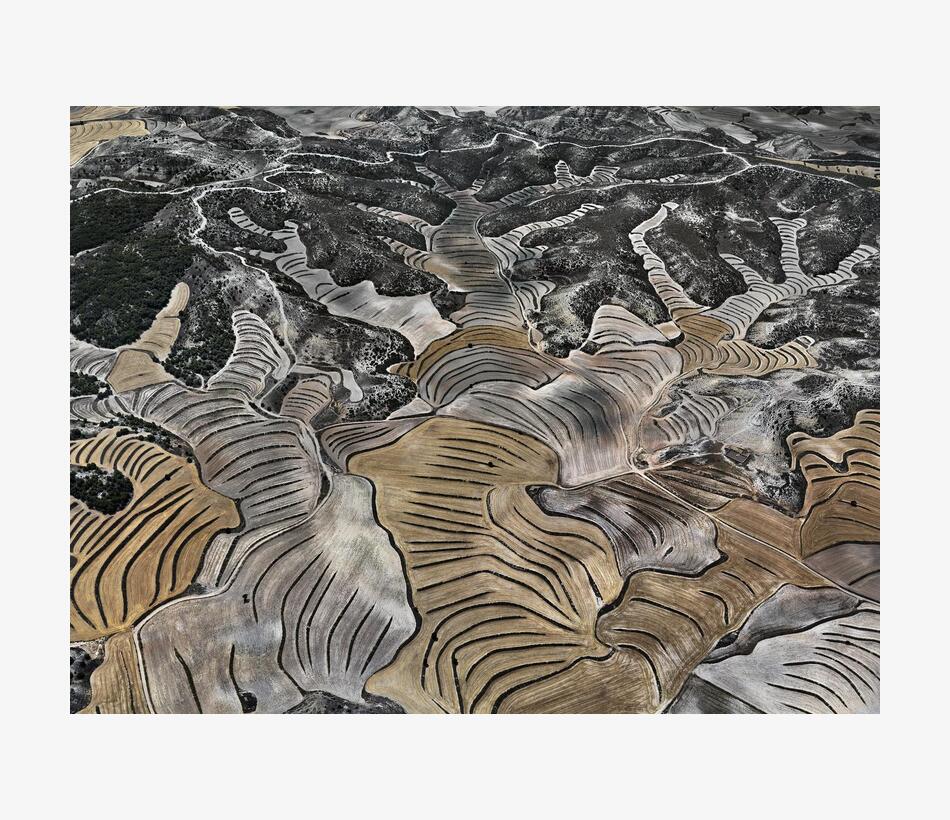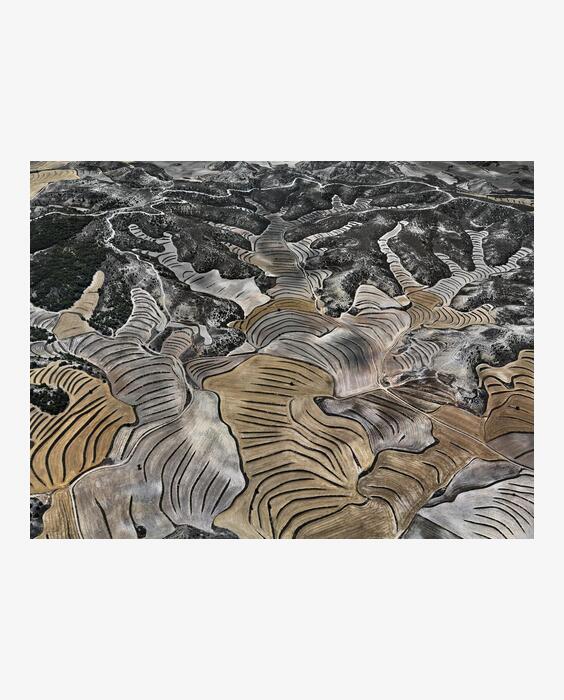 Edward Burtynsky, Dryland Farming #5, 2010
C-Print, 122 x 163 cm
Courtesy of the artist and Galerie Springer, Berlin
Edward Burtynsky's large-format colour photographs from his 'Dryland Farming' series are an impressive documentation of the agricultural usage of the Monegros region of Spain and address the effects of man's brutal interventions in nature. These captivatingly and irritatingly beautiful depictions of the negative effects and consequences of industrialisation present the transformation of nature by people and technology as a new creative scenario with picturesque aesthetics and a fascinating presence. The beauty of his images seems sublime compared to any discussion about the resultant consequences on our planet and the living conditions of future generations.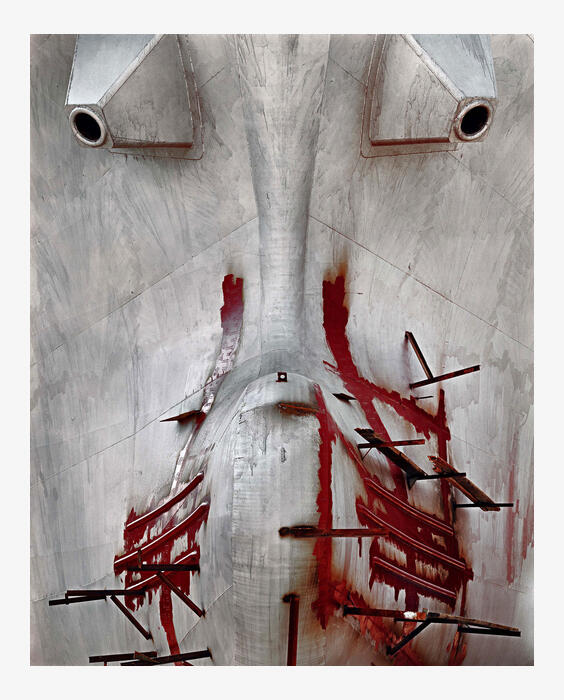 Edward Burtynsky, Shipyard #14, Qili Port, Zhejiang Province, China, 2005
C-Print, 124.46 x 99 cm, Kollitsch collection
© Edward Burtynsky, Courtesy Galerie Springer Berlin / Metivier Gallery, Toronto
In his large-format photographs, Edward Burtynsky gives us an impressive insight into how people are interfering with nature and our living conditions with incalculable consequences. This is due to technological achievements and the associated and ongoing industrialisation processes on the one hand and an endless striving to maximise profit on the other. His expressive works fascinate in both a striking and subtle way through their documentary aesthetics. The photograph Shipyard #14, Qili Port, Zhejiang Province, China (2005) also depicts the bow of a ship in a shipyard and tells the story of the threat and commercial exploitation of our seas.