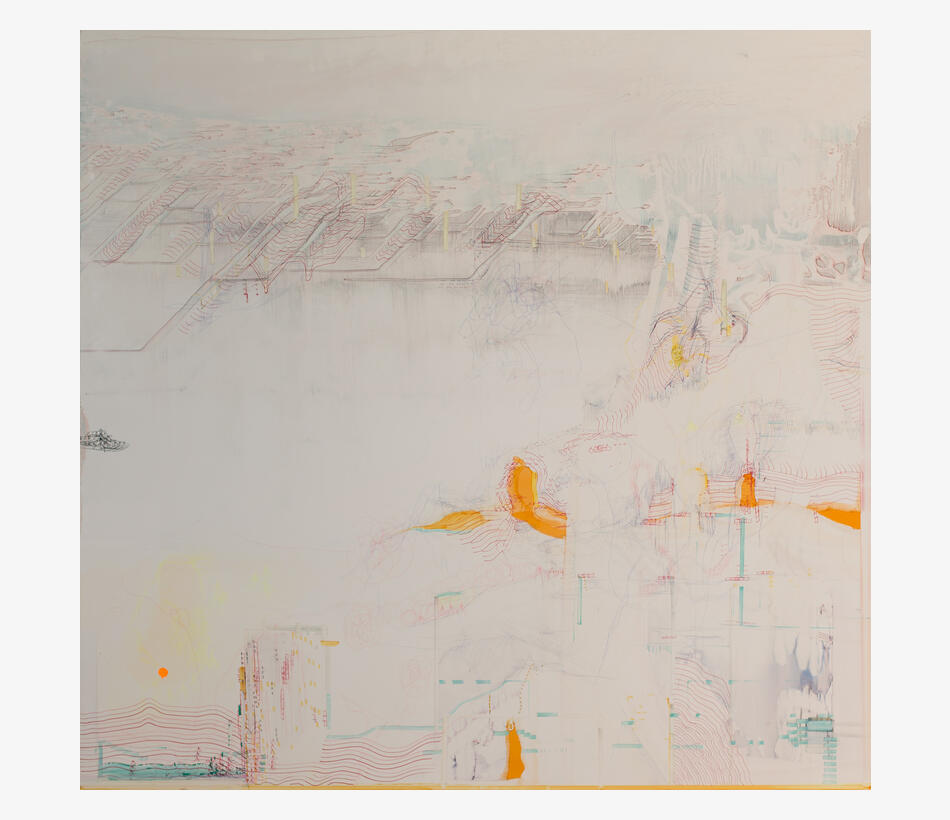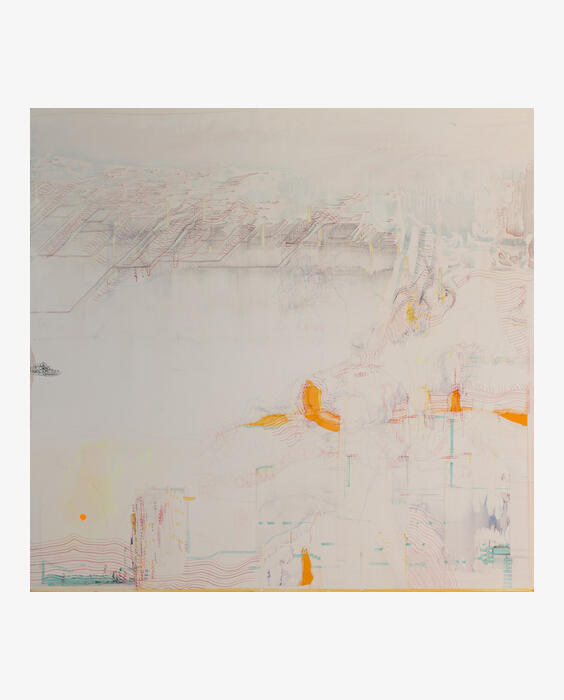 Constantin Luser, Die Bucht [The Bay],, 2013
Mixed media on aluminium dibond \ 145 x 150 cm
Courtesy der Künstler
Constanting Luser uses one or more fineliner pens to create delicate traceries of fine lines that adopt the form of bizarre landscapes. Interwoven with symbols, abstract and figurative elements, the lines form complex structures that draw the observer into an interplay between reality and fiction.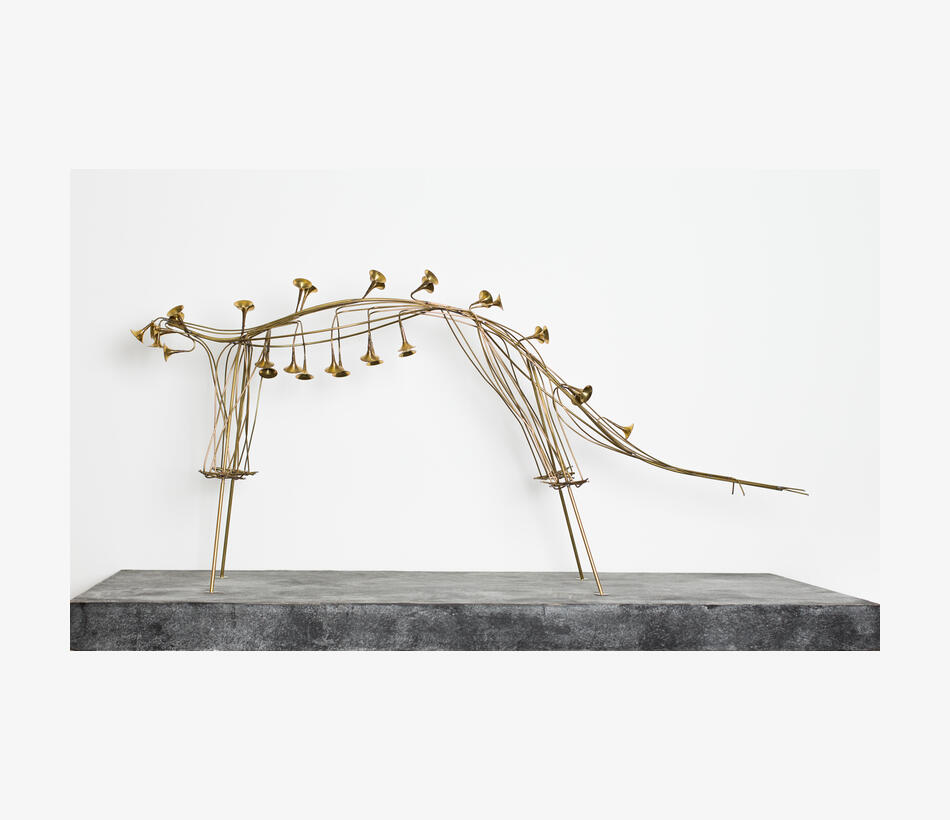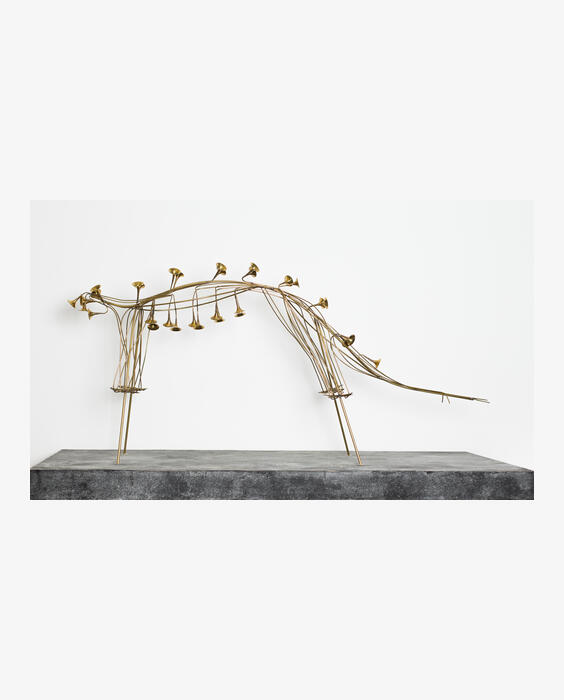 Constantin Luser, Vibrosaurus, 2008
Model, brass \ 46 x 105 x 21 cm
Courtesy der Künstler
The artist's sound sculptures indicate his affinity with music and his interest in instrument construction. One particularly impressive specimen is the vibrosaurus, ten metres in length, in which only brass instruments are used to create a mighty prehistoric form. The tubes are guided like lines ending at the dinosaur's feet, can be played using mouthpieces and produce an archaic cloud of sound.
Constantin Luser, Moby Dick, 2010
Mixed media on aluminium dibond \ 150 x 305 cm
Kollitsch Collection
The eye of the observer seeks familiar contours and tries to find its way through the labyrinth of interwoven ideas. In doing so, the observer embarks on a journey through real and fantasy worlds that merge in imaginary landscapes. Figurative elements and symbols such as the anchor on the left side of the picture underline the association with Melville's work of the same name.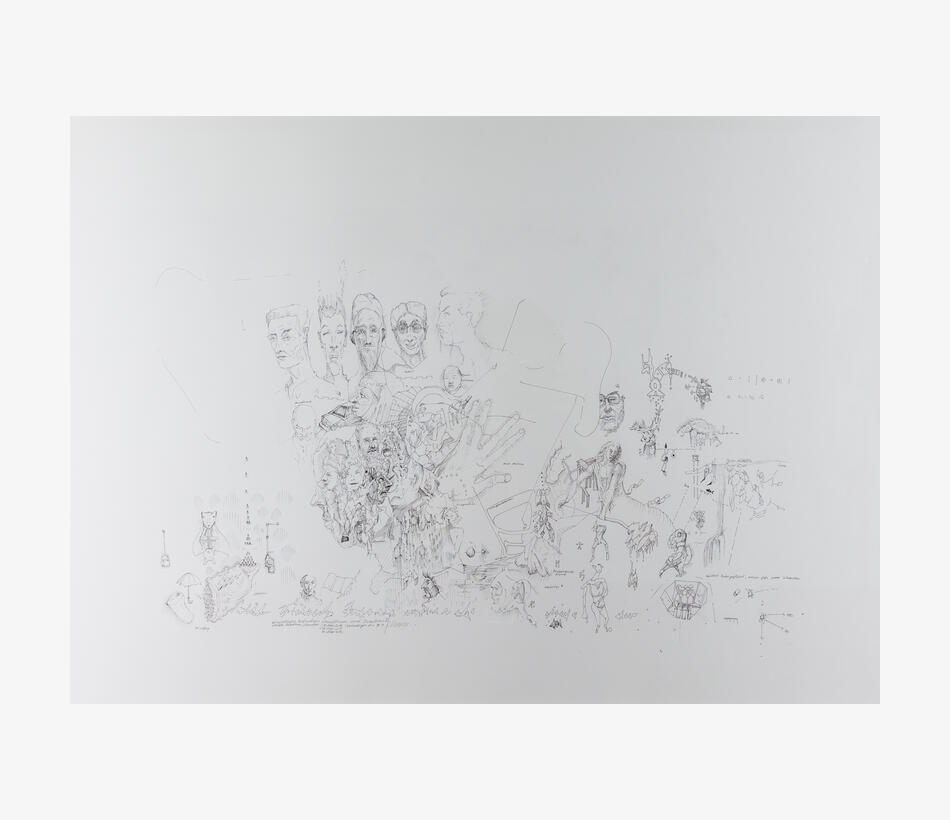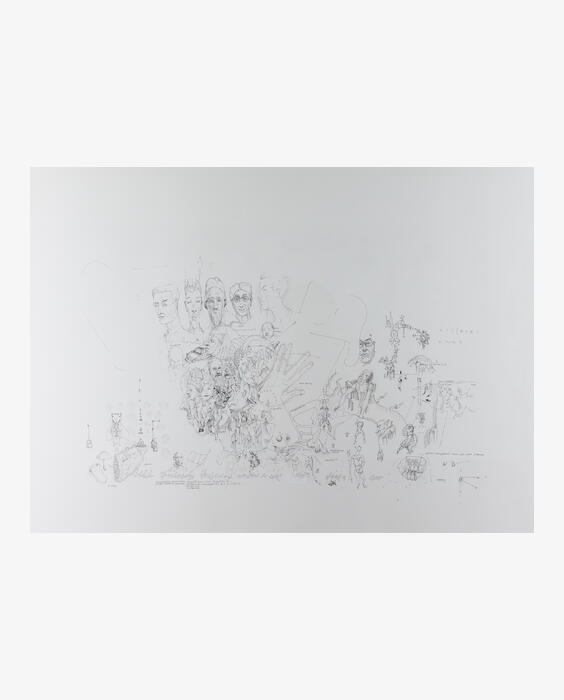 Constantin Luser, Schraffuren und Fuzzeleien II [Hatching and Fuzz II], 2014
Fineliner on paper 62 x 85 cm
Courtesy der Künstler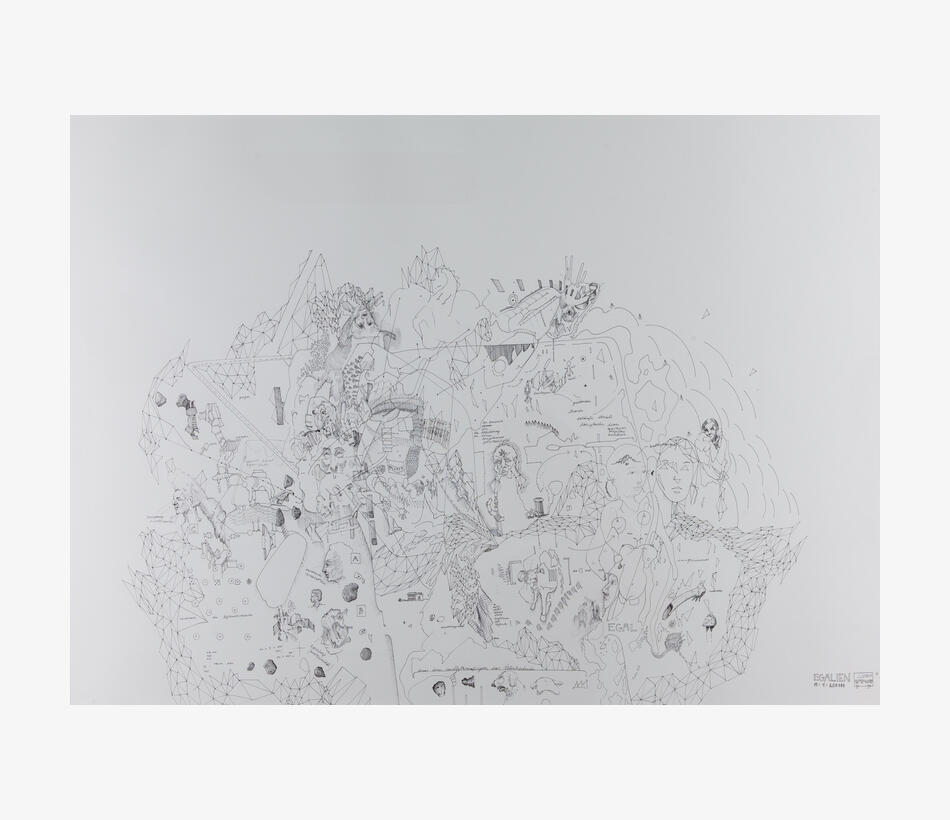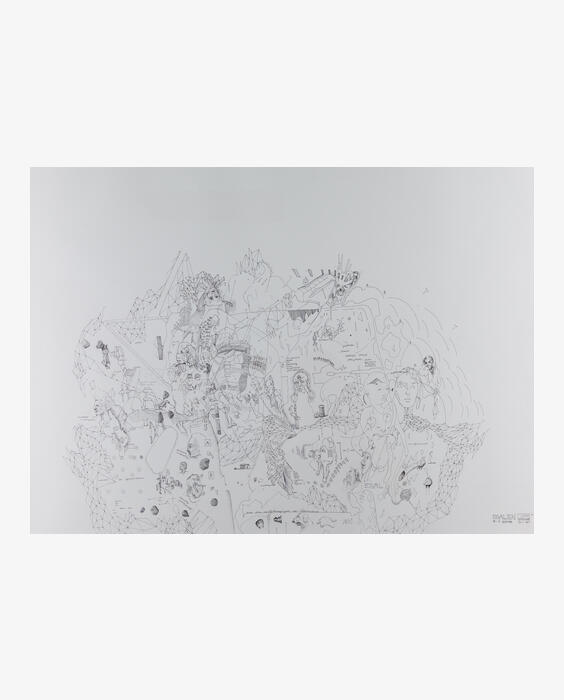 Constantin Luser, Egalien [Whatever], 2014
Fineliner on paper 62 x 85 cm
Courtesy der Künstler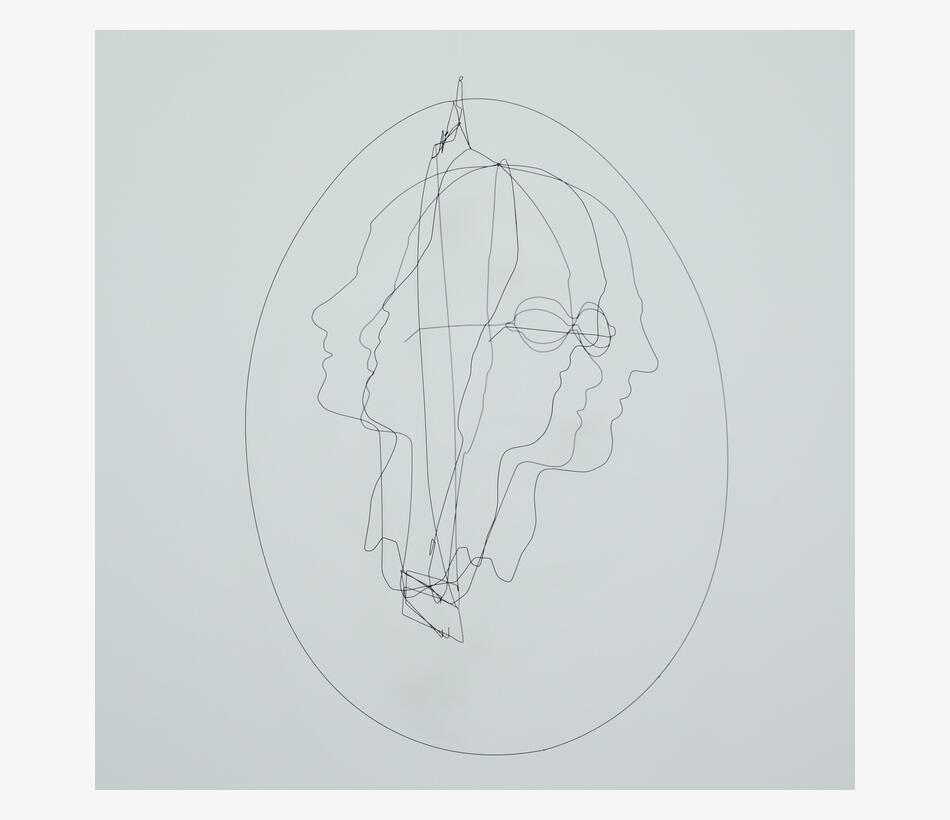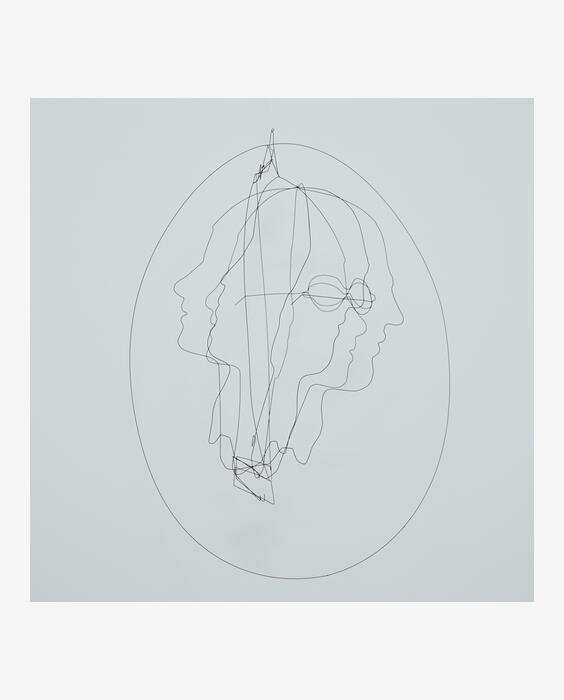 Constantin Luser, Drahtkopf [Wire Head], 2014
Brass wire, varnished \ H 50, ø 37 cm
Kollitsch Collection