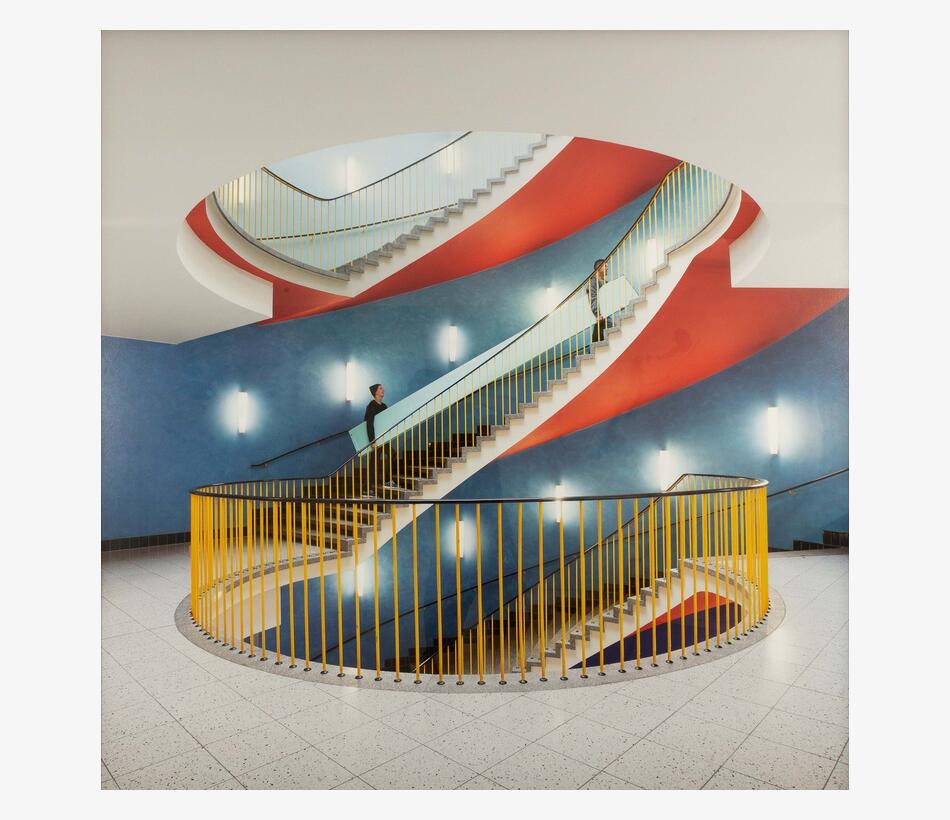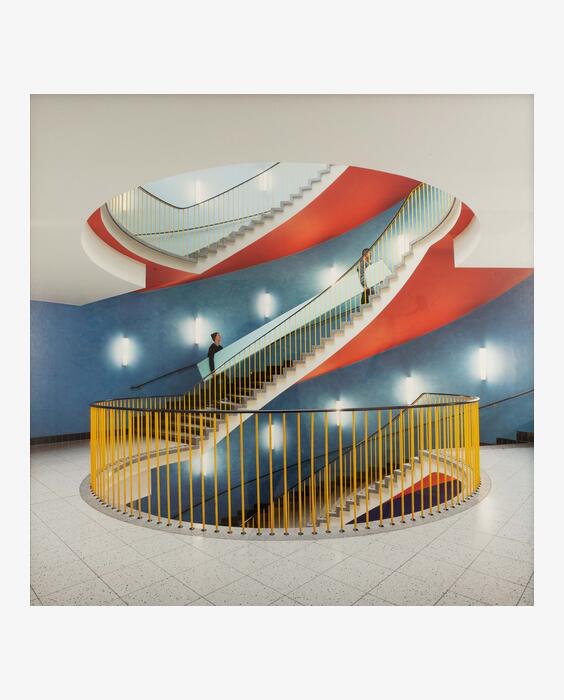 Julius Brauckmann, Agrippabad, 2015
Inkjet print, 150 x 150 cm
Courtesy of the artist
The large-scale Agrippabad (2015) could be called the product of a happy coincidence. Julius Brauckmann depicts two men carrying a used springboard up a staircase which will belong to another work. This forms a reliable diagonal in a whirling maelstrom of primary colours, spirals, circles, verticals and horizontals on the depicted 1950s staircase of these baths in the centre of Cologne.
— Frank Falderbaum
Julius Brauckmann, Namedropping, 2014
HD video, Duration 11' 13''
Kollitsch Collection
In his works, Julius Brauckmann frequently addresses the relationship between appearance and reality. His video work Namedropping (2014) features a continuous loop of a magnificent parrot happily crowing the names of the 50 most influential artists in a ranked list from June 2014, starting with Andy Warhol and Pablo Picasso and ending with Mona Hatoum. This ironically raises the question of the importance of this list which seems to govern the art market and define the relationship between artists and the market. And could potentially end with his own membership.
— Frank Falderbaum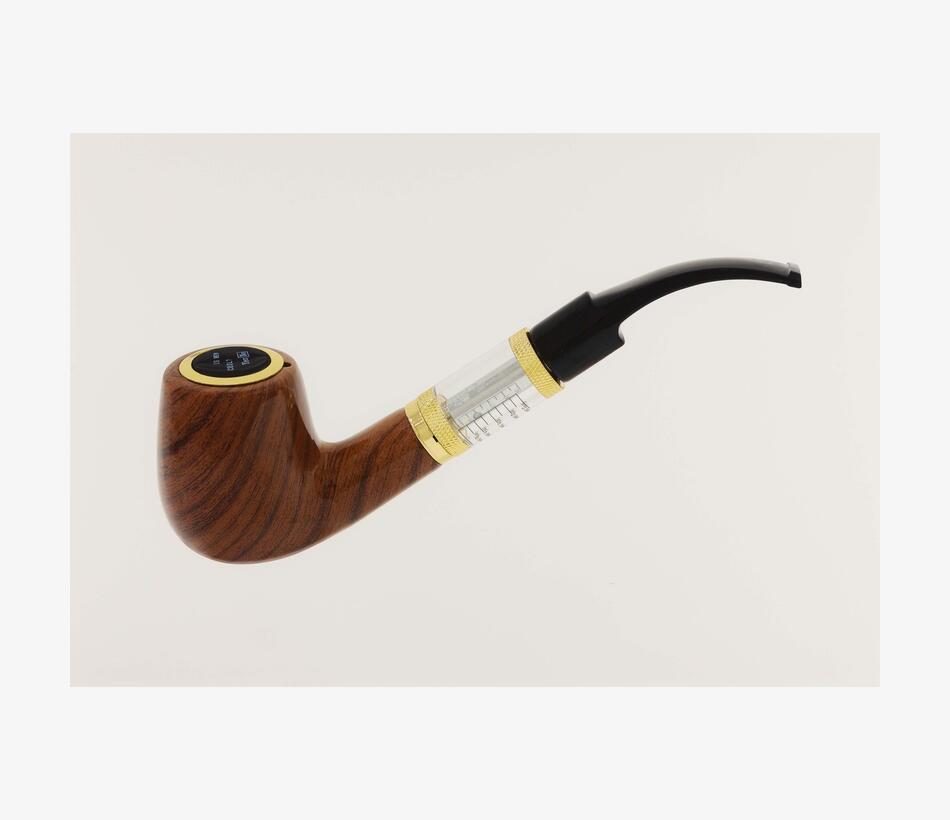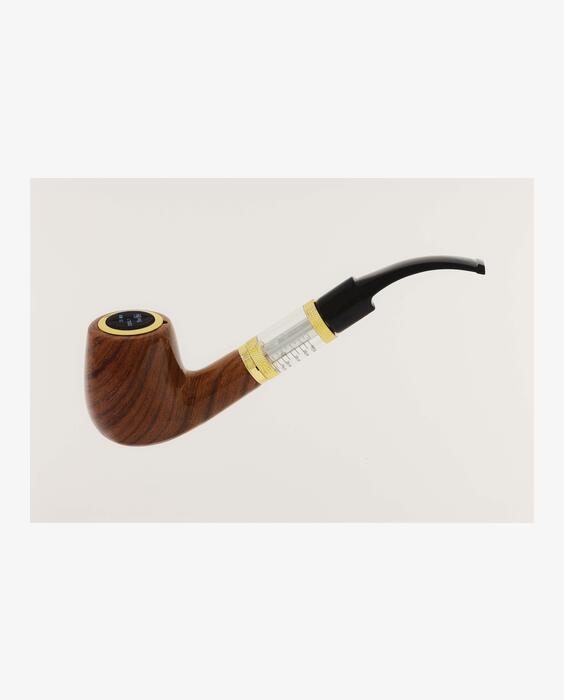 Julius Brauckmann, E-Pipe, 2016
Inkjet print, framed, 55 x 80 cm
Private collection, Cologne
Of course, René Magritte is the inspiration for E-Pipe (2016) with his iconic work The Treachery of Images which features a pipe and underneath the words 'Ceci n'est pas une pipe'. What am I seeing, is it true or real, either ... or, yes or no? This is taken even further by Julius Brauckmann with his e-pipe where negation is replaced with a technical modification. The questions remain. The smirks too.
— Frank Falderbaum