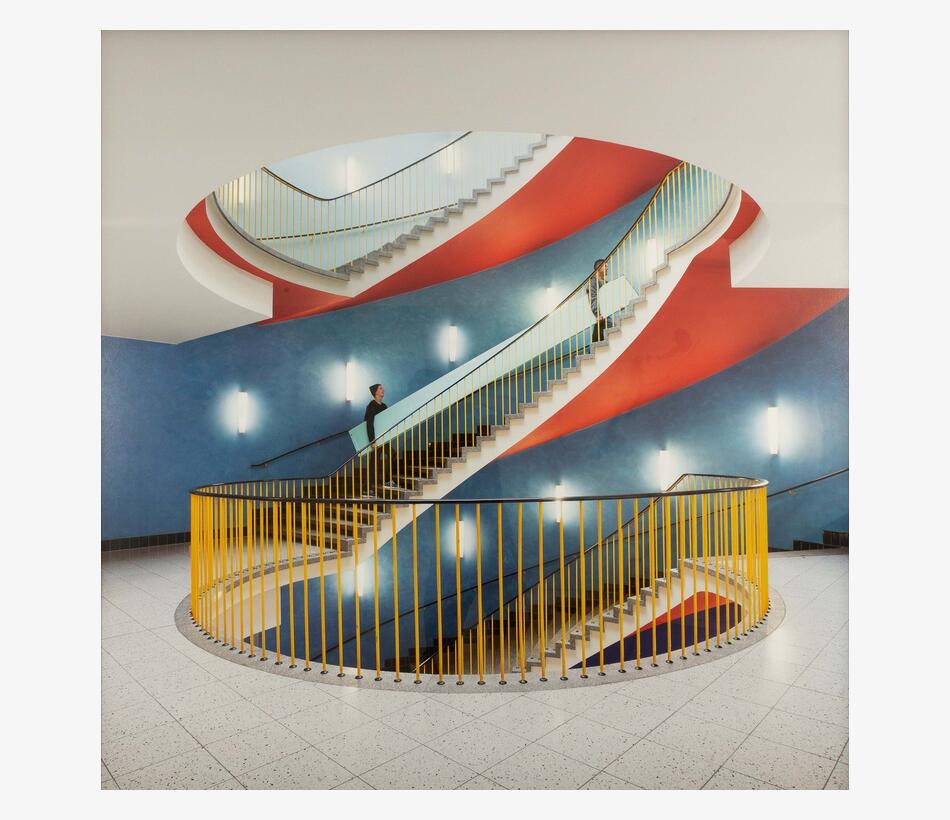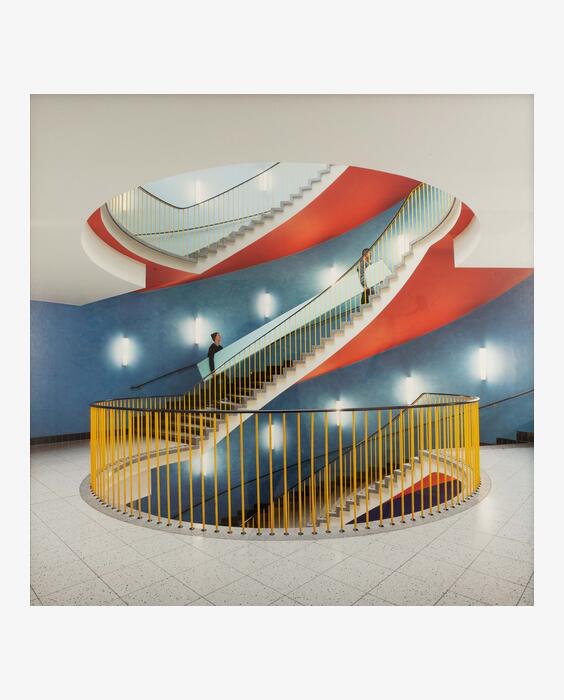 Julius Brauckmann, Agrippabad, 2015
Inkjet print, 150 x 150 cm
Courtesy of the artist
The large-scale Agrippabad (2015) could be called the product of a happy coincidence. Julius Brauckmann depicts two men carrying a used springboard up a staircase which will belong to another work. This forms a reliable diagonal in a whirling maelstrom of primary colours, spirals, circles, verticals and horizontals on the depicted 1950s staircase of these baths in the centre of Cologne.
— Frank Falderbaum
Julius Brauckmann, Namedropping, 2014
HD video, Duration 11' 13'' (videostill)
Kollitsch Collection
In his works Julius Brauckmann reflects the process of artistic creation in itself, just as much as the response to and use of artistic products. He primarily works with three media: photography, video and installations, using a minimum of resources for maximum effect. In this video, Namedropping (2014), a parrot repeats the names of the 50 most successful artists – "successful" according to the ranking of the ArtFacts database of 2014. The ranking tells collectors which purchases will be most lucrative. This parody of the commercialisation of art is further enhanced by the fact that the parrot cannot really speak but only imitates sounds without knowing their meaning.
— Felix Kucher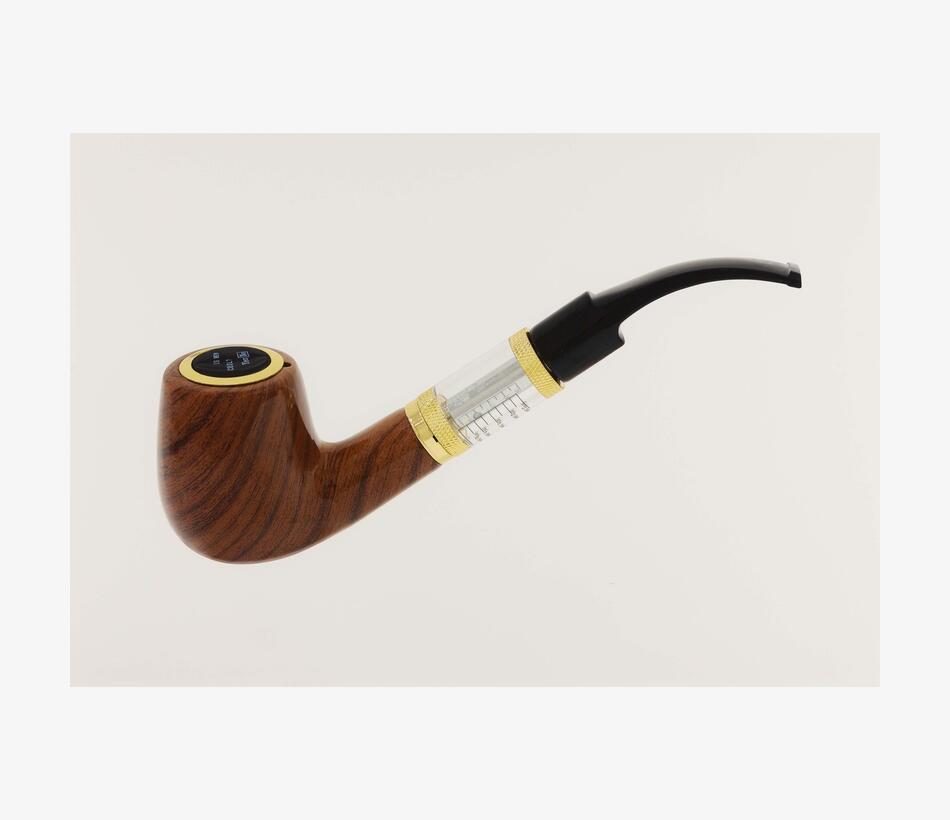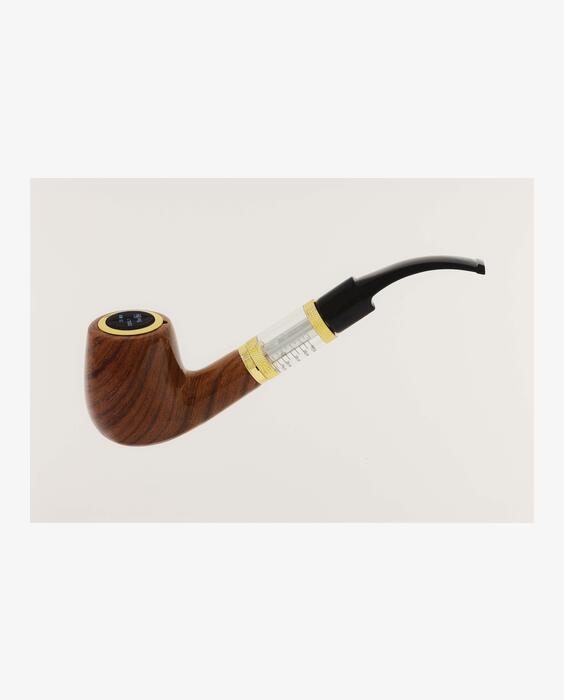 Julius Brauckmann, E-Pipe, 2016
Inkjet print, framed, 55 x 80 cm
Private collection, Cologne
Of course, René Magritte is the inspiration for E-Pipe (2016) with his iconic work The Treachery of Images which features a pipe and underneath the words 'Ceci n'est pas une pipe'. What am I seeing, is it true or real, either ... or, yes or no? This is taken even further by Julius Brauckmann with his e-pipe where negation is replaced with a technical modification. The questions remain. The smirks too.
— Frank Falderbaum