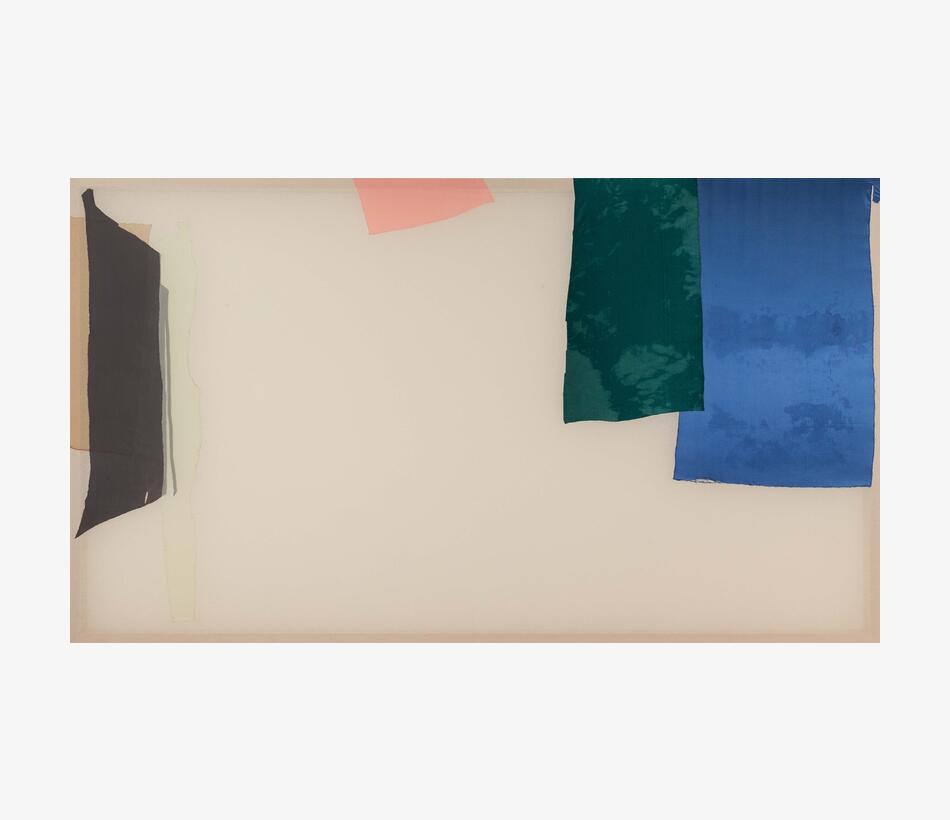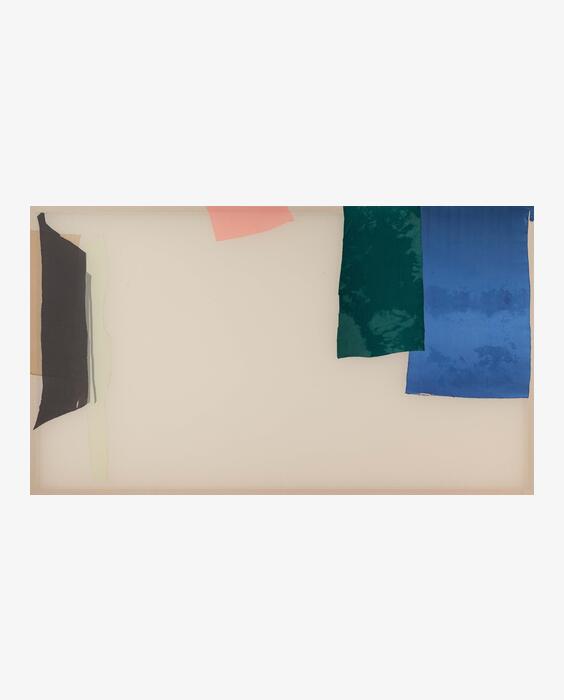 Anna Virnich, Untitled #45 (Nov 16:16), 2017
Silk, oil, satin, tulle, raw silk, coarse cotton on a wooden stretch frame, 177.5 x 305 cm
Kollitsch Collection
In her large-format wall-based works, Anna Virnich makes use of various textiles and fabrics such as silk, tulle and satin which she secures to a stretch frame and uses to create abstract image compositions. She builds up a multi-layer interplay of overlaying structures across the picture surface. The soft and flowing fabrics are sometimes stretched tight, lashed in place, sewn down or fixed which is just as key to the image creation as the influence of the various lighting conditions which penetrate and reflect the image surfaces with varying degrees of intensity.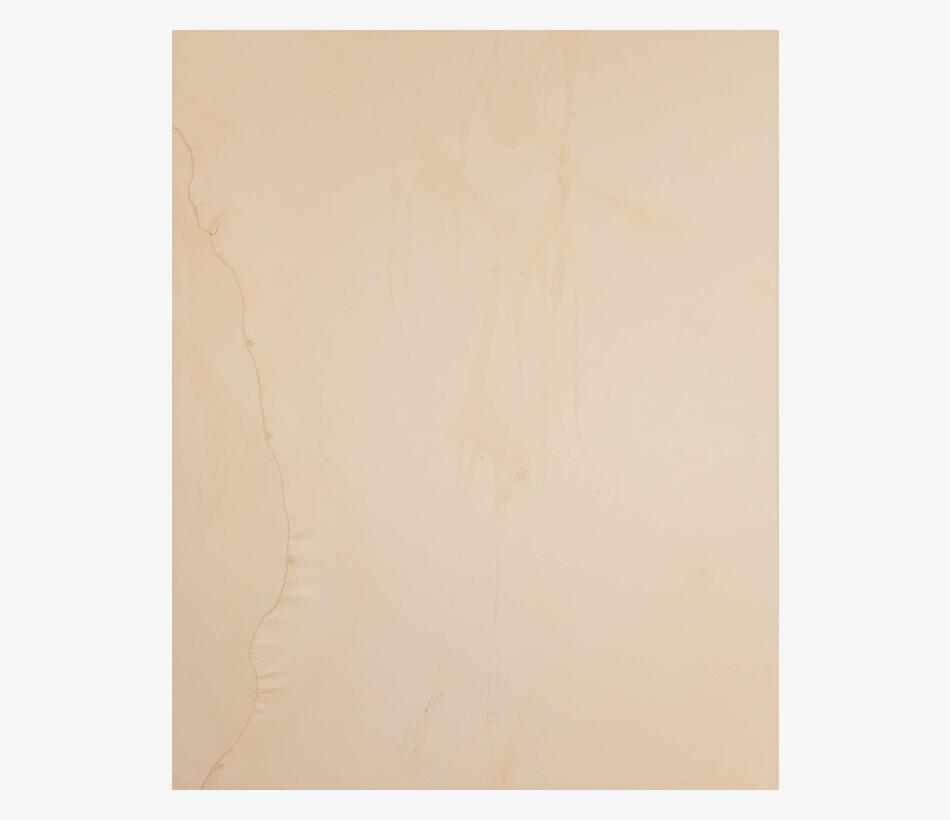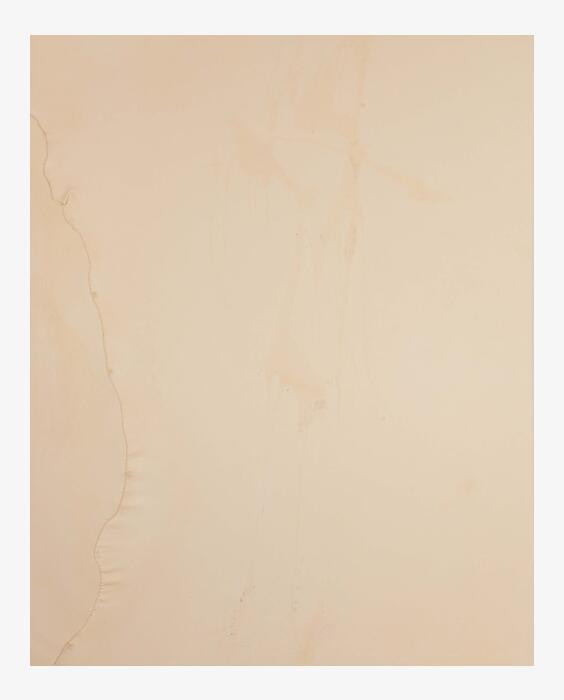 Anna Virnich, Leather (#2), 2017
Coloured beeswax, oil, calf's leather, stitching, wooden stretch frame, 150 x 120 cm
Courtesy of the artist and DREI, Cologne
Anna Virnich's 'Leather' series of works explores a confrontation and experimental approach to various fabrics and textiles which she uses to create large-scale, abstract wall-based pieces. She stitches animal skins together and stretches them taught across stretch frames and presents this once protective and warming body covering in a position of haunting motionlessness, lashed down, sewn and injured. As in her other textile works, the artist derives a sensual quality from the material by applying beeswax and oil to the surfaces which adds olfactory elements in the form of fine vapours in addition to the visual perception.