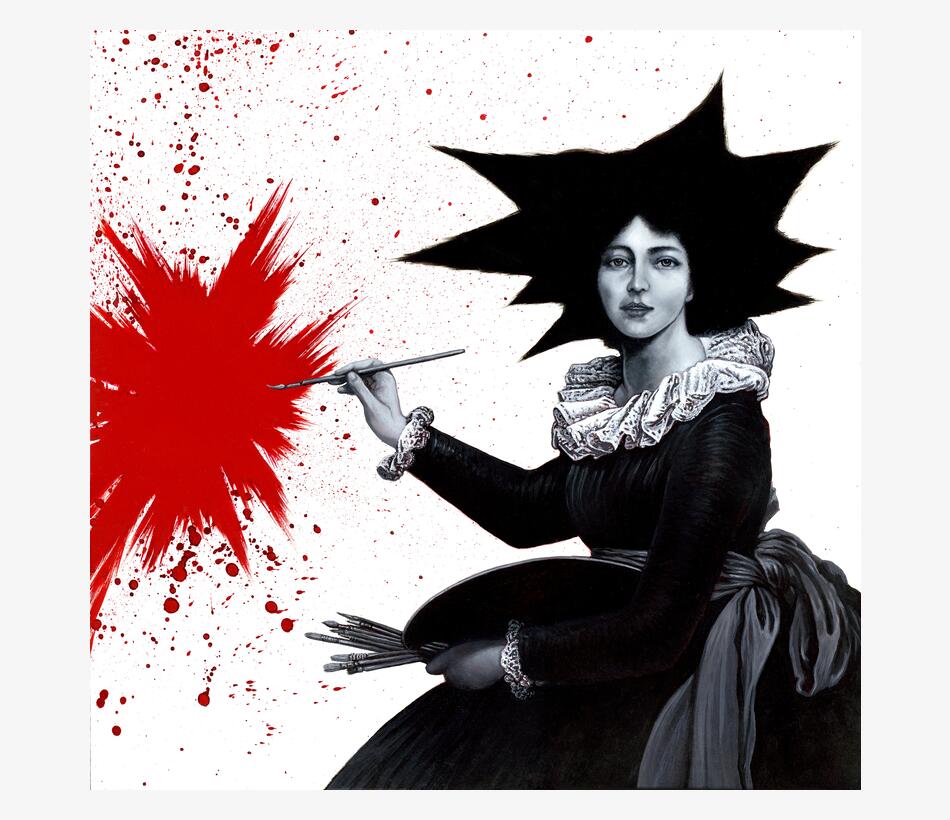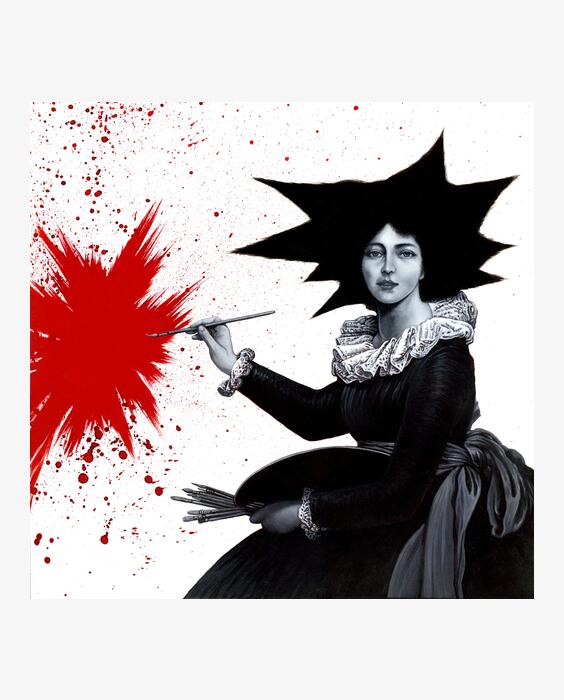 Christian Flora, Colour Explosion, 2017
Acrylic and oil on a wooden panel, 35 x 35 cm
Kollitsch Collection
Christian Flora's works bear witness to an intensive study of classical painting techniques. Today, in a world of instant imagery where we are continually flooded by the media, these rare representatives of fine painting are exquisitely unusual and in the highest category of luxury. The sensory evidence of the patient brushstroke, the precise craftsmanship and the subtle depiction of materiality may be immanent, but they are also physically tangible. The monochrome presentation reflects the former prestige of the protagonists, broken only by the addition of everyday themes celebrating a glorification of alienation and the bizarre.
— Silvia Müllegger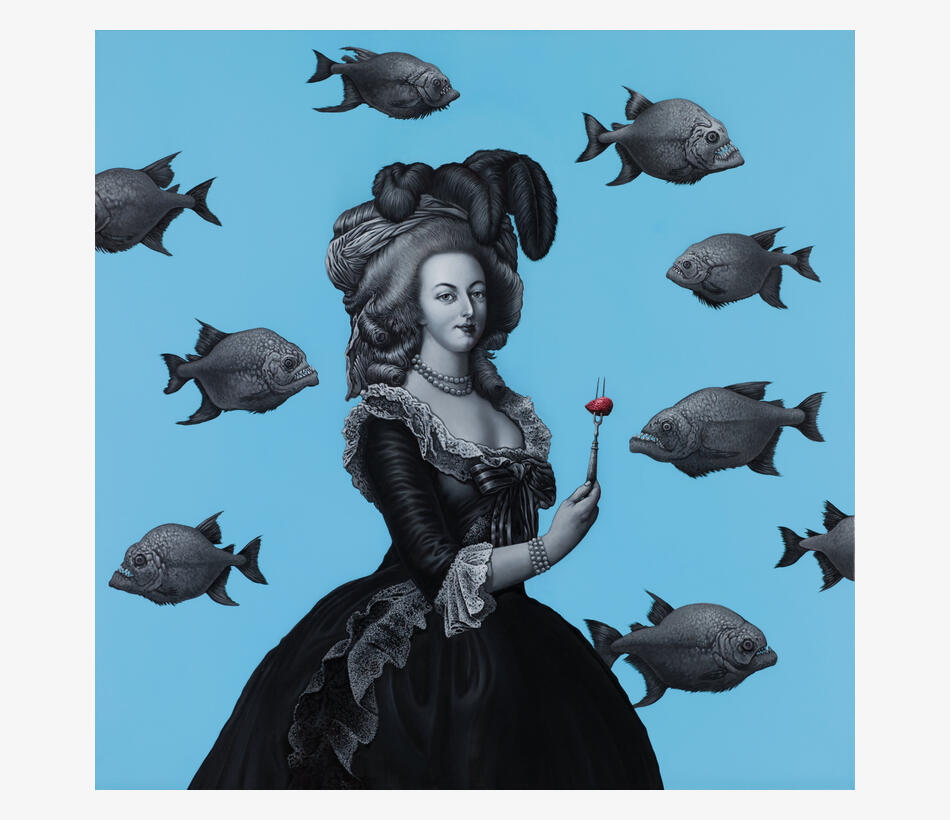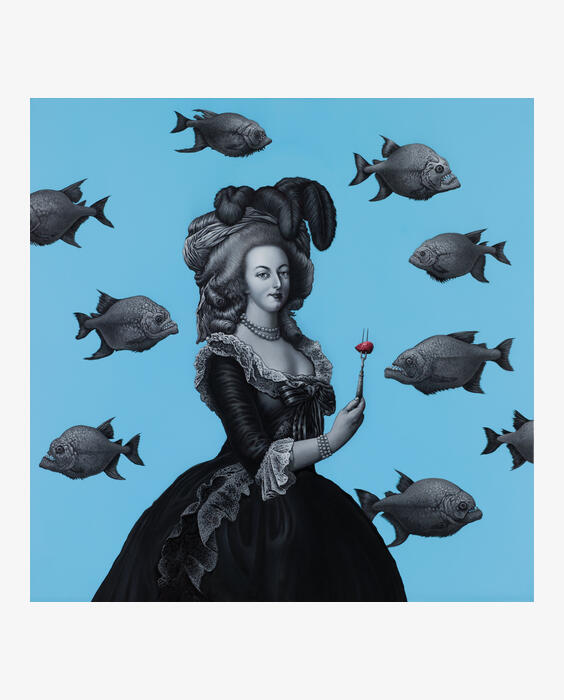 Christian Flora, Piranhas, 2019
Acrylic and oil on canvas, 100 x 100 cm
Kollitsch Collection
Christian Flora questions the purpose and truthfulness of traditional conventions in themes and imagery. He shows them in all their absurdity, while at the same time providing an exception to prove the rule. These unusual showpieces tell stories and show themselves to be encrypted conceptualisations where the meaning and significance remain open. Christian Flora's artistic practice is to re-establish aesthetic categories and also techniques that have often been lost and to test their relevance for the present day.
— Silvia Müllegger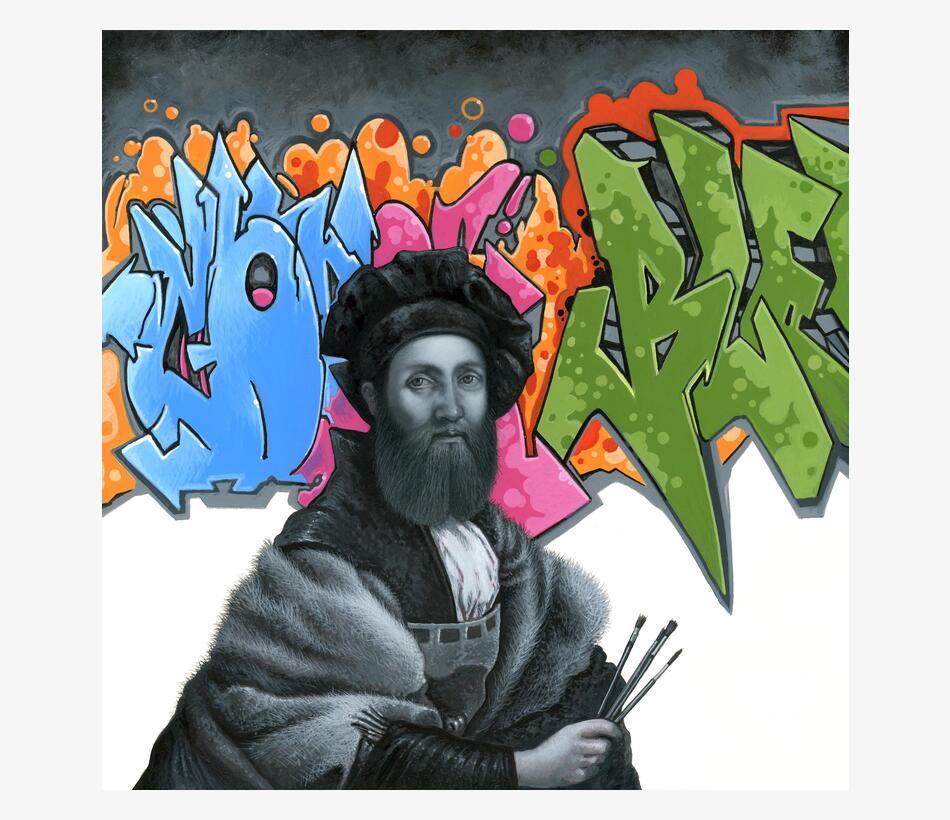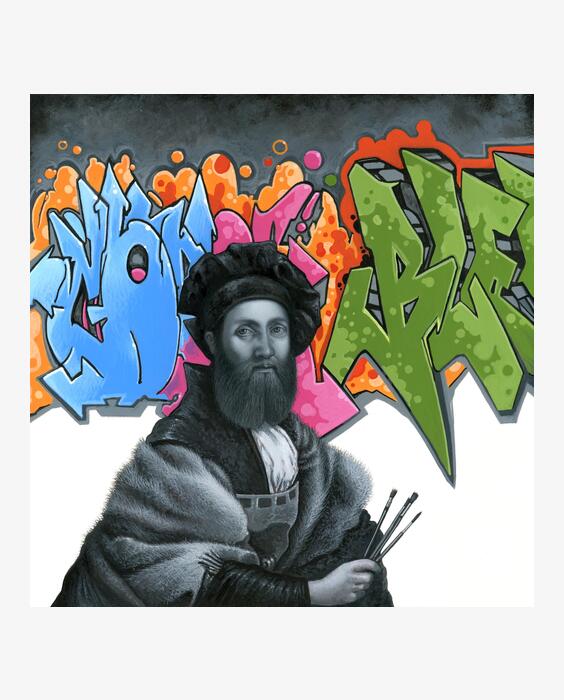 Christian Flora, Renaissance Graffiti, 2017
Acrylic and oil on a wooden panel, 25 x 25 cm
Kollitsch Collection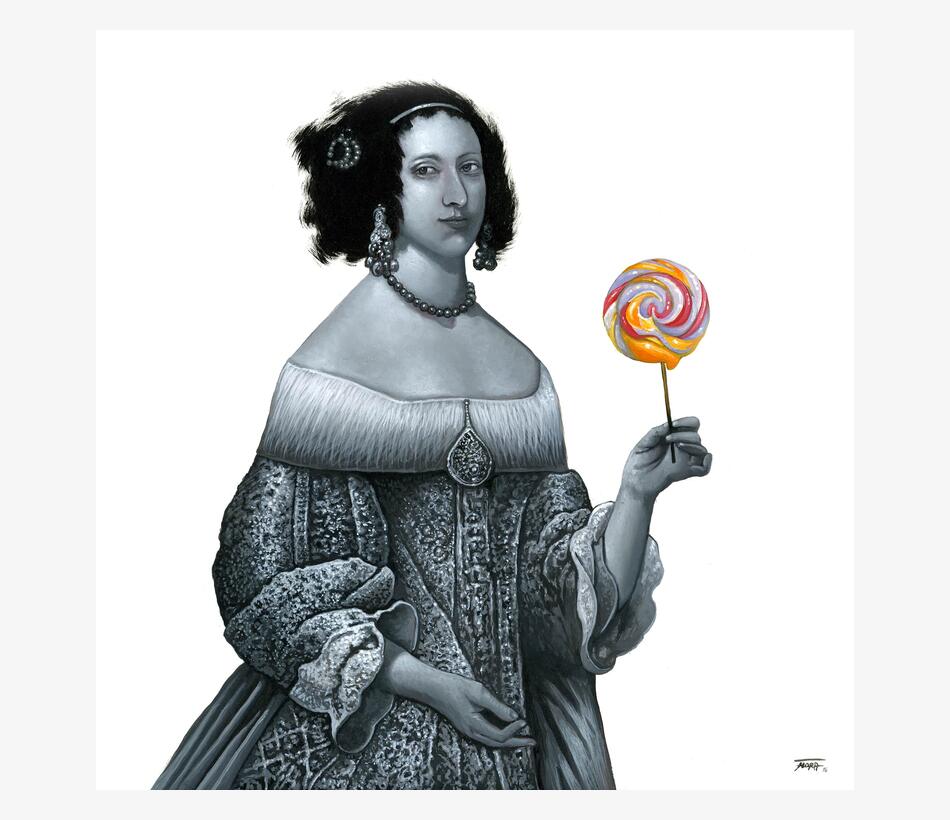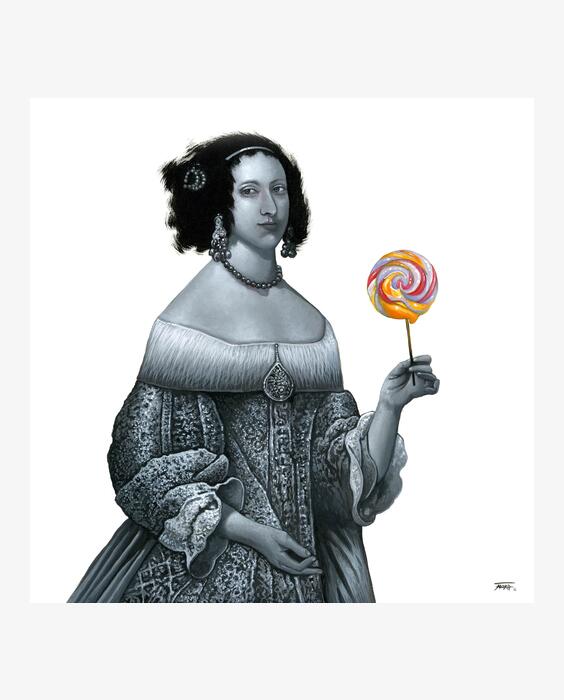 Christian Flora, The Lollipop, 2016
Acrylic and oil on a wooden panel, 25 x 25 cm
Kollitsch Collection