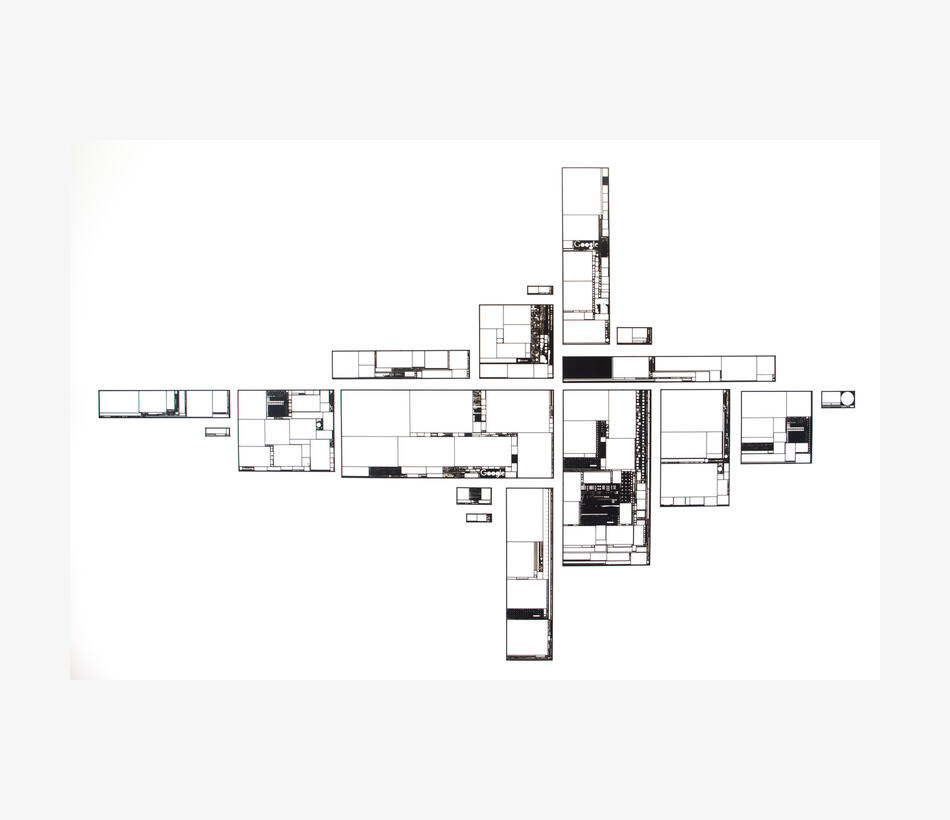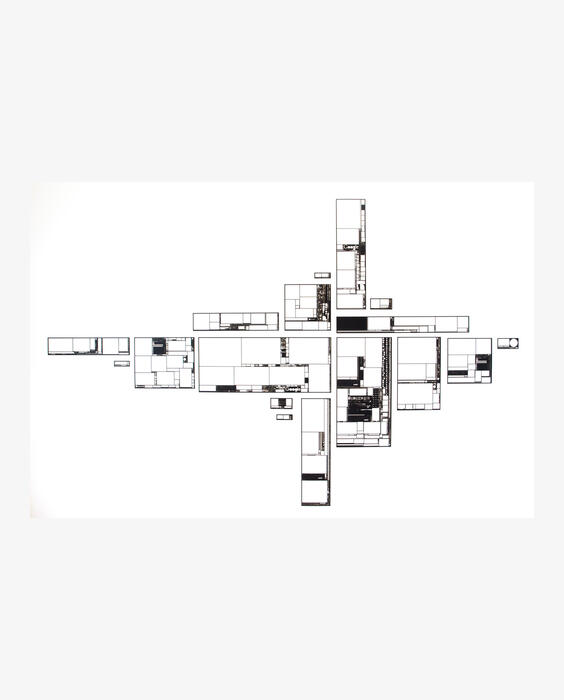 Evan Roth, Silhouettes (May 11, 2016), 2016
1030g drawing board, 17 parts, in total, 215 x 335 cm
Kollitsch Collection
In the Silhouettes series, Evan Roth makes reference to the 18th century artistic technique of the same name, the silhouette, which describes the representation of objects and persons by cutting out the outline and contour on a sheet of paper. Against the scale and profile of our modern Internet, Evan Roth outlines his own browser data with standardised proportions of Internet advertising, making them visible in an individually composed combination of different cutouts in black outlines. The essential content and processes, however, remain concealed behind the silhouette.
— Magdalena Koschat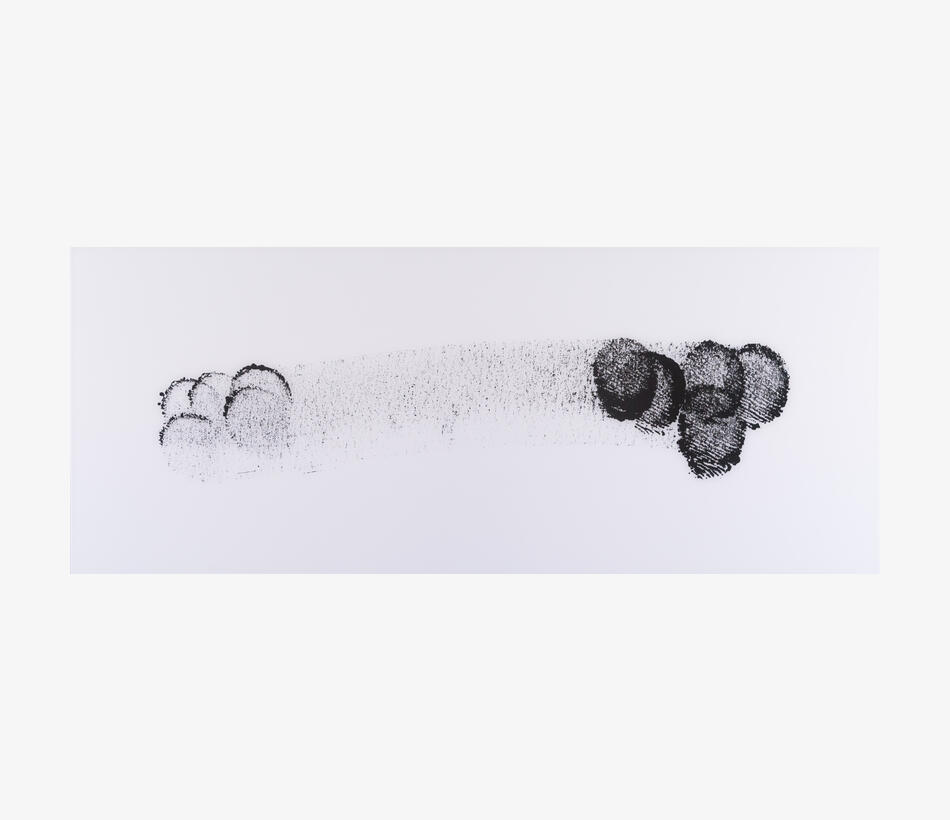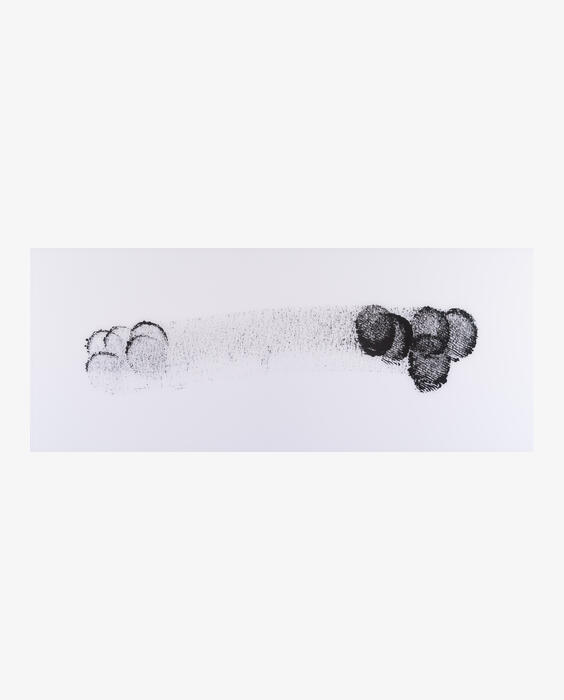 Evan Roth, Next Next Next Next Next, 2016
Lambda print, face mounted on acrylic, dibond, 54 x 135 cm
Kollitsch collection
Digital media and the many-layered mechanisms resulting from using the Internet and the Smartphone are at the centre of Evan Roth's artistic approach, which covers video works, sculptures, works on paper and web-based projects. InMulti-Touch Paintingsby Evan Roth we are confronted with oversized fingerprints arising in normal patterns of movement on touchscreen surfaces. These visualise the life we live in the unending flow of information in the digital age, in which the real world and the digital world imperceptibly merge and new kinds of interpersonal communication arise.
— Magdalena Koschat