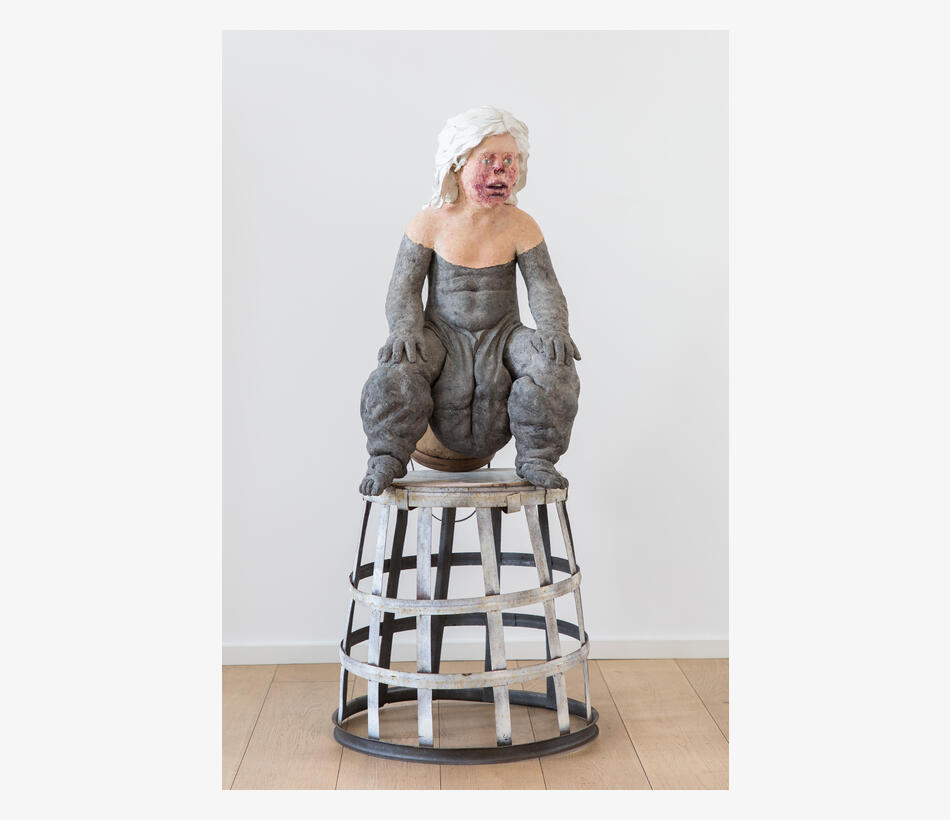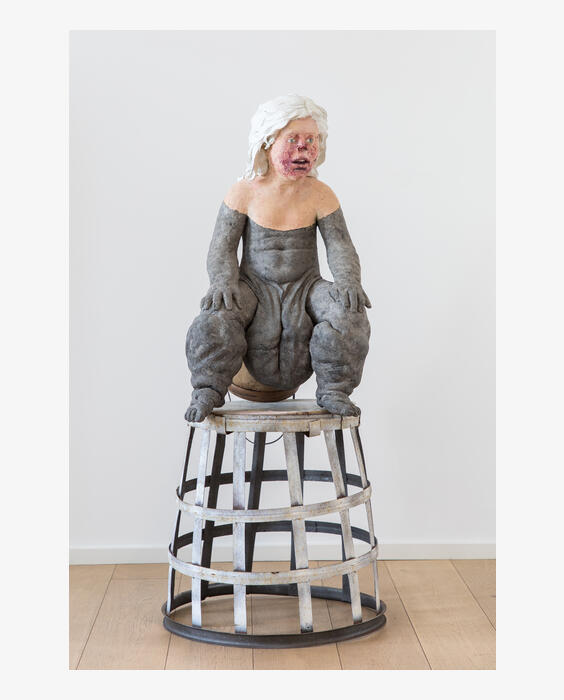 Ines Doujak, Untitled, 2016
Steel, papier mâché, wood, 131 x 55 x 60 cm
Kollitsch Collection
In her sculptures, collages, installations, photographs, films and performances, Ines Doujak explores topics such as colonialism, racialisation and the exploitation of human and natural resources as well as gender roles. The emergence of diseases, epidemics and pandemics has been a central theme of the artist's work for years. In collages and sculptures made from papier mâché, she gives this theme a voice by showing bodies marred by disease.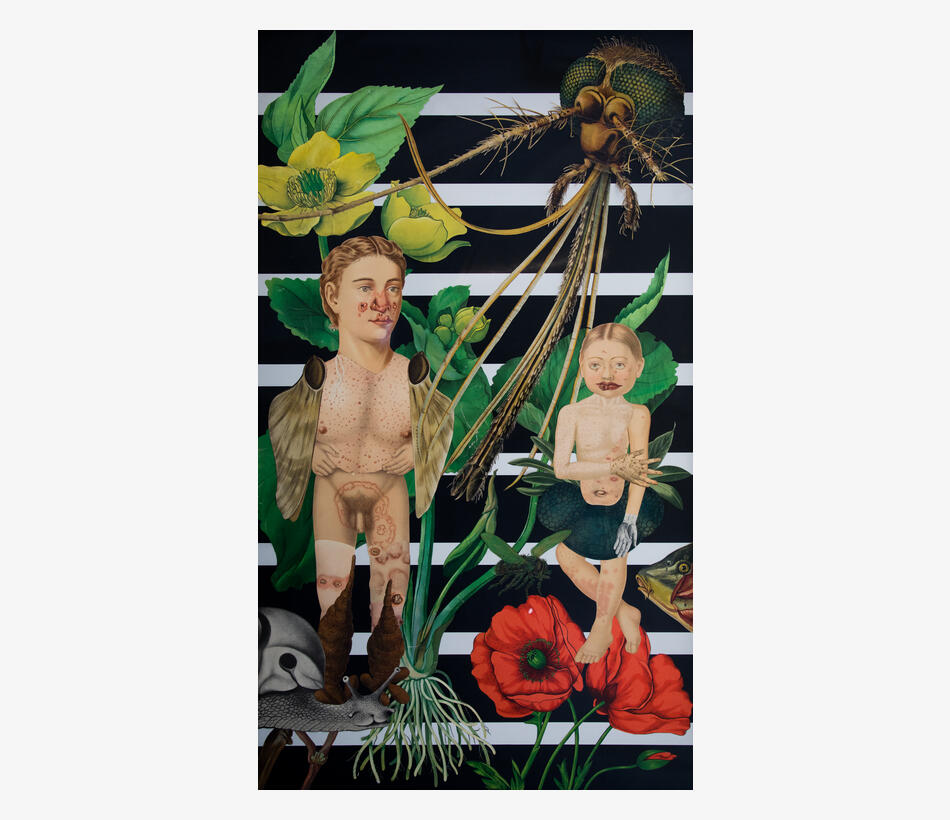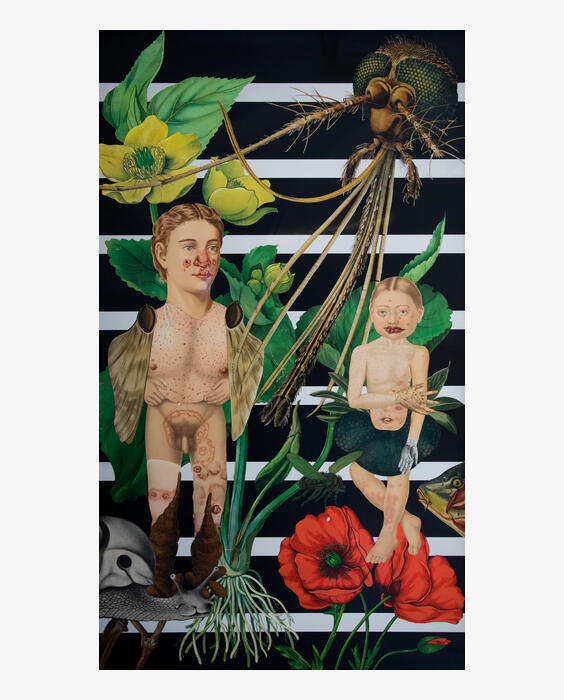 Ines Doujak, Geistervölker, 2021
Collage made from historical prints of botanical wall charts and medical textbooks, coloured, 148 x 93 cm
Kollitsch Collection
Ines Doujak lays bare the transcontinental interrelationships of industry, economy, culture and society and highlights their negative impact on the individual or on entire populations. Long before Corona hit, the artist had been studying the spreading of diseases along ancient trade routes. Under the heading of Geistervölker, a term used to describe cultures that disappeared form history, leaving barely a trace, she created collages containing elements from botanical and medical textbooks from the 19th century. The images merge human bodies marred by skin disease – growths, rashes and pustules – with animals and plants, creating entirely new visual worlds.