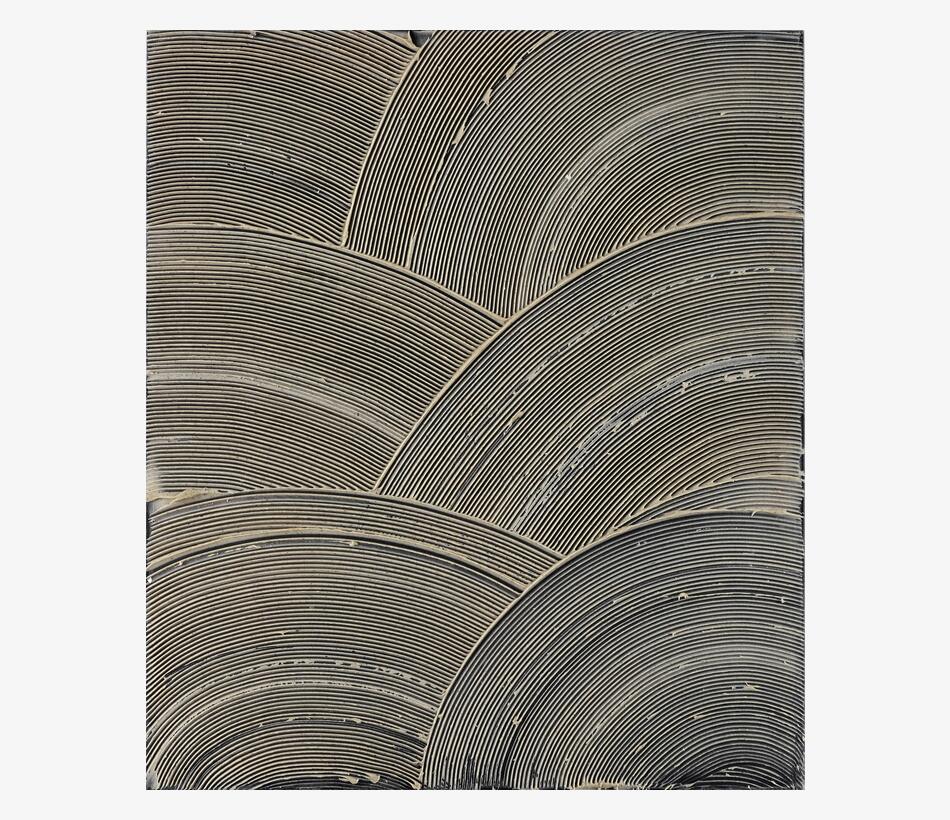 Jakob Gasteiger, o.T., 2015
Acrylic on canvas, 150 x 130 cm
Collection
The most comprehensive group of works in Jakob Gasteiger's oeuvre includes paintings that emphasise the treatment of paint as a material and where the structure is dominated by graphical elements. The artist spreads mainly monochrome acrylic onto an image medium, using a notched trowel which he himself has cut out of cardboard. The medium is thus given certain horizontal, vertical and elegantly curved structures, created by the ridges and grooves of the paint. This also adds spatial depth. His persistent repetition gives this group of works its own rhythm through which Jakob Gasteiger closely re-examines the question of material, space, shape and colour in a variety of series.