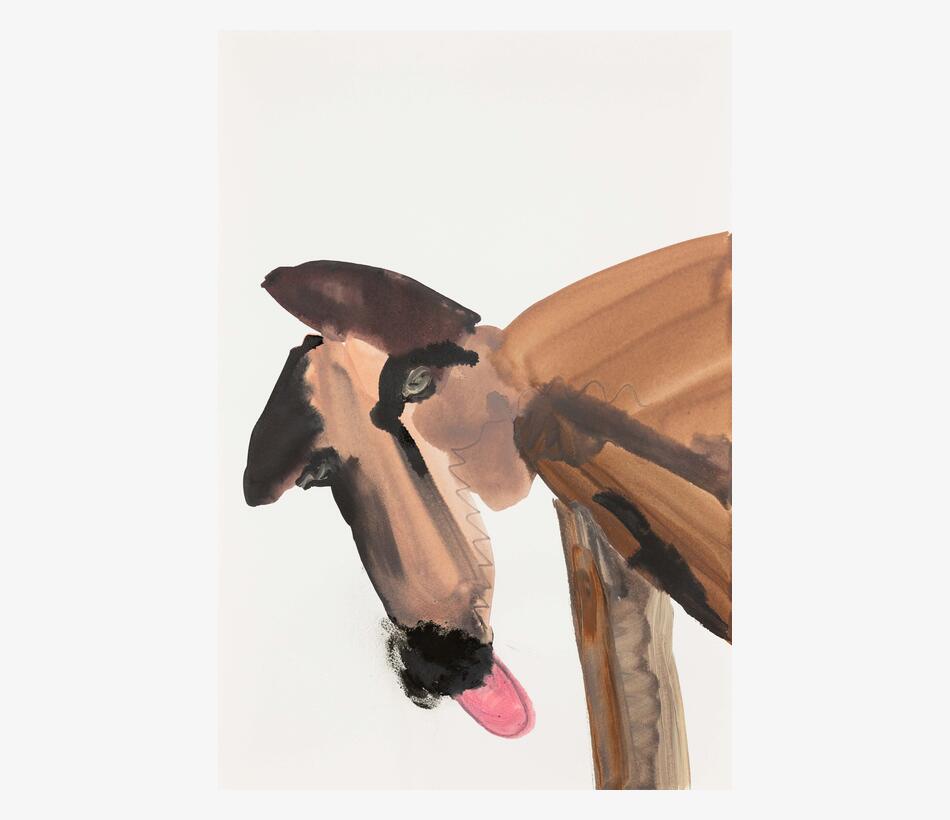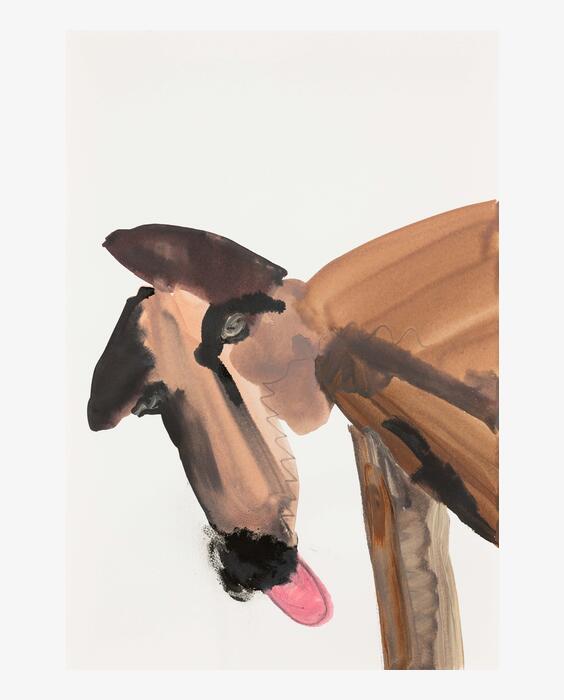 Megan Rooney, Untitled (from the series Old baggy root), 2018
Acrylic, ink, pencil, charcoal, pastel on paper, 56 x 38 cm
Kollitsch Collection
Whether using paint, watercolour, drawing, sculpture or wall design, the Canadian artist Megan Rooney seems to defy any categorisation and is completely at home in all categories of artistic expression. Her oscillating work seems to be in a floating state and manifests itself with a seemingly delicate femininity in colours such as pale yet vibrant violet, dripping pink and gentle peach and honey tones. The bottom part has been removed from the figures and any classifications are, at best, a guess. They glide across the pale white paper as if they don't want to choose between the hefty figurative images of Philip Guston and the exuberant gaudiness of Cy Twombly's flower images.
— Frank Falderbaum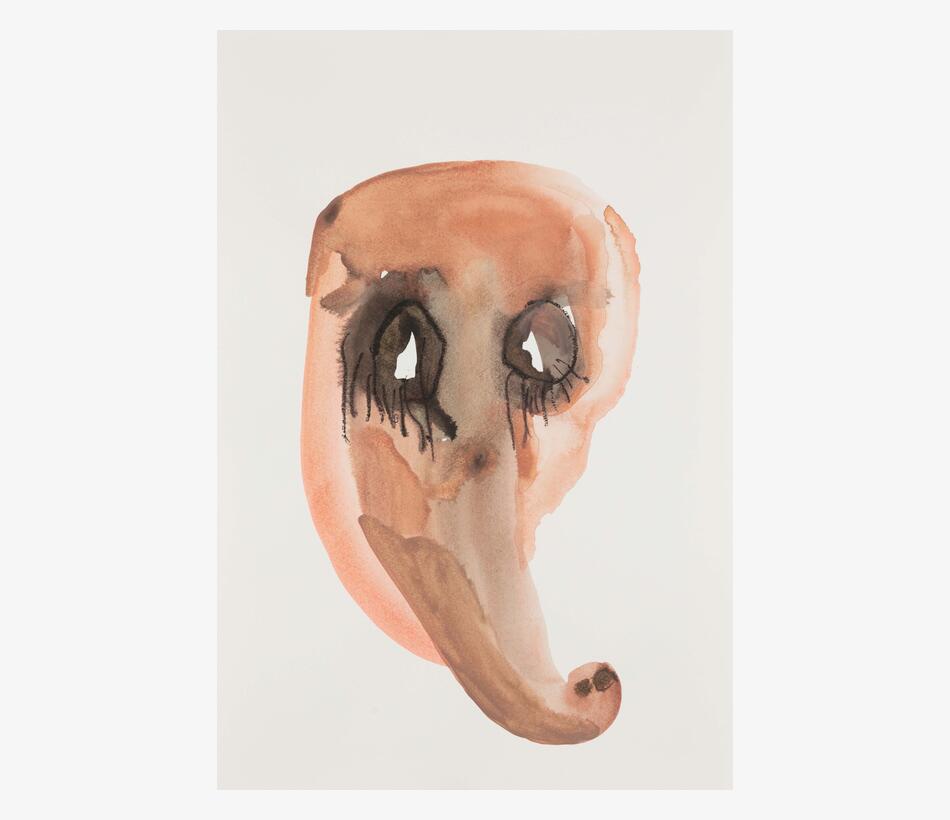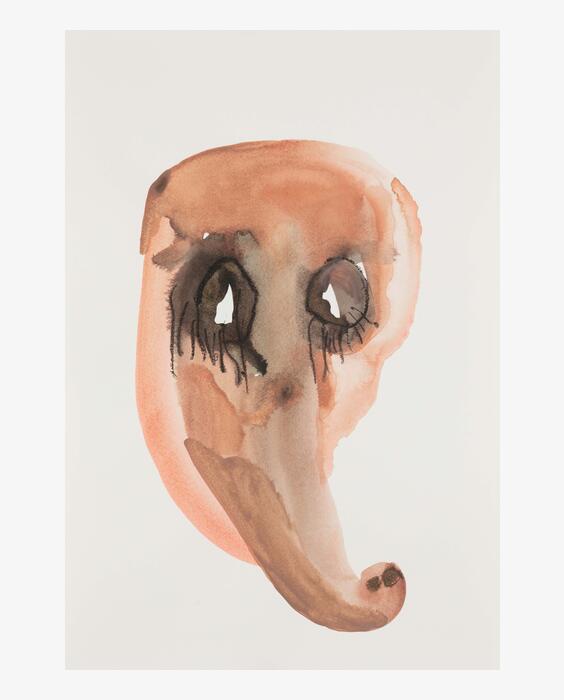 Megan Rooney, Untitled (from the series Old baggy root), 2018
Acrylic, ink, pencil, charcoal, pastel on paper, 56 x 38 cm
Kollitsch Collection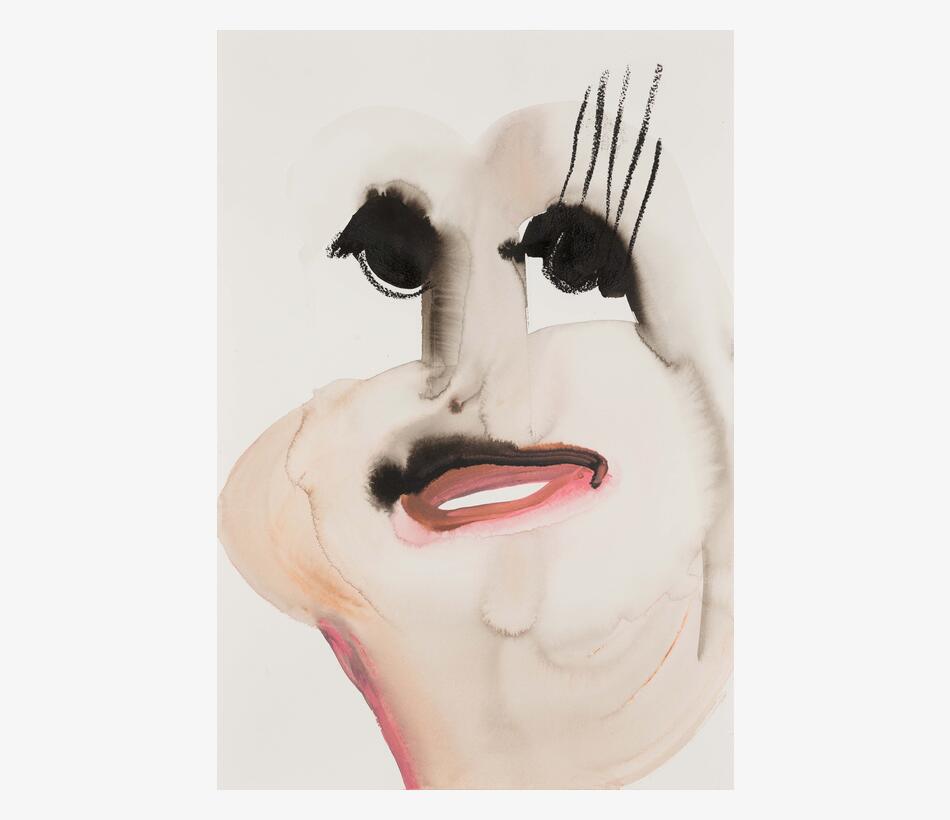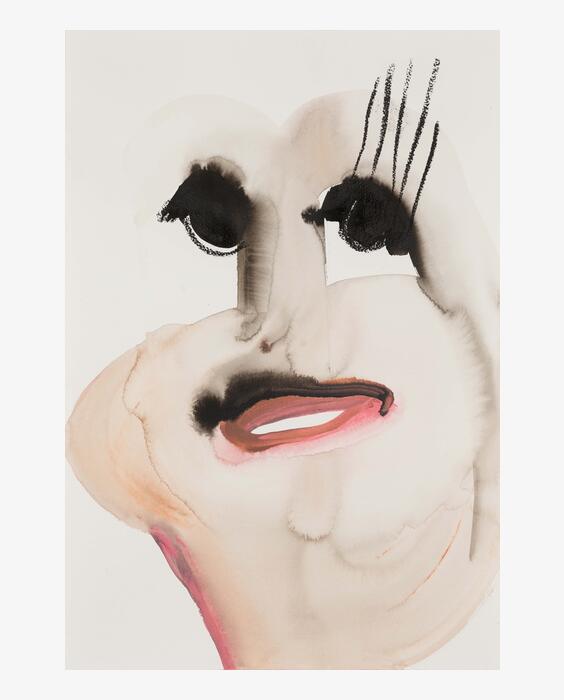 Megan Rooney, Untitled (from the series Old baggy root), 2018
Acrylic, ink, pencil, charcoal, pastel on paper, 56 x 38 cm
Kollitsch Collection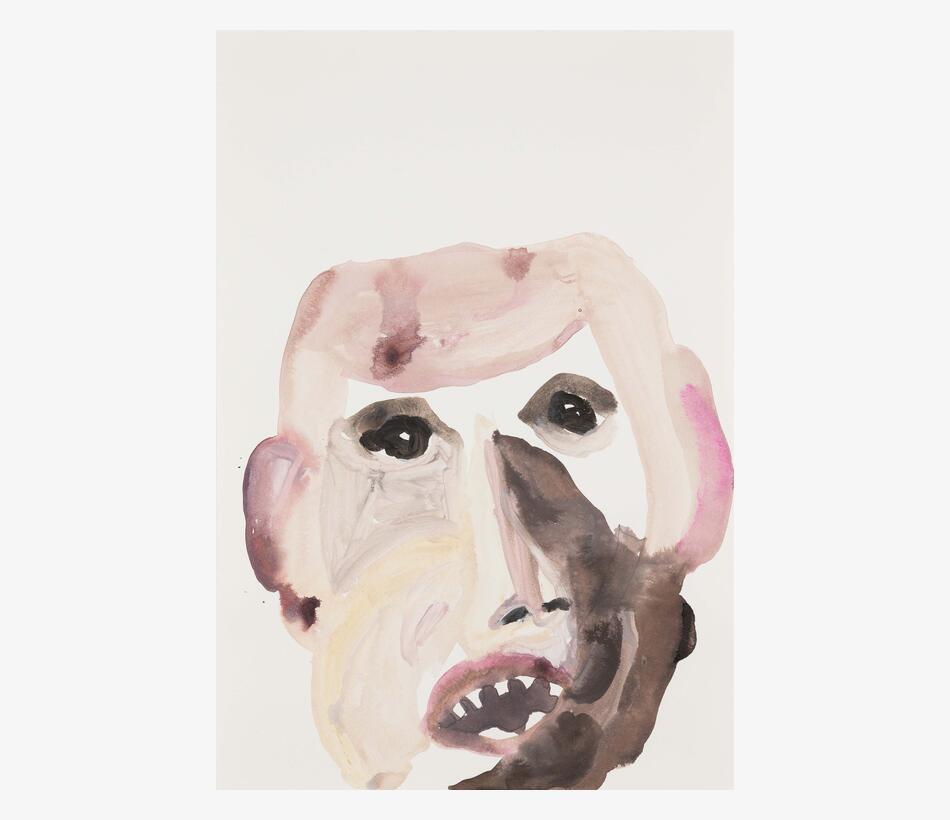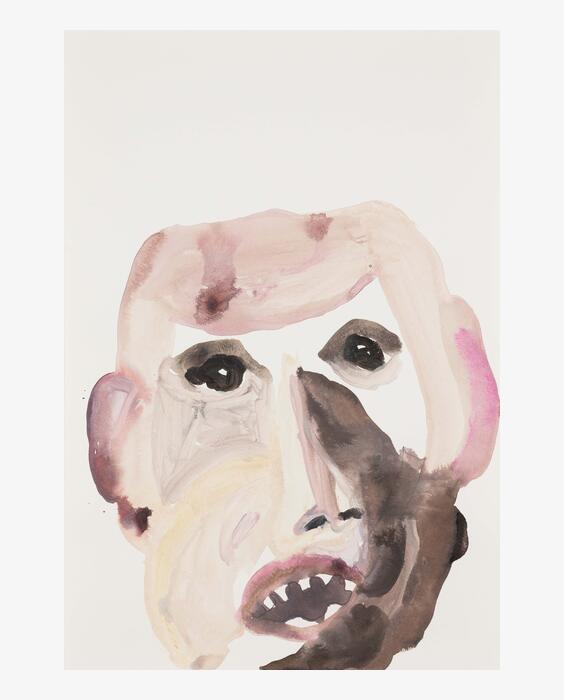 Megan Rooney, Untitled (from the series Old baggy root), 2018
Acrylic, ink, pencil, charcoal, pastel on paper, 56 x 38 cm
Kollitsch Collection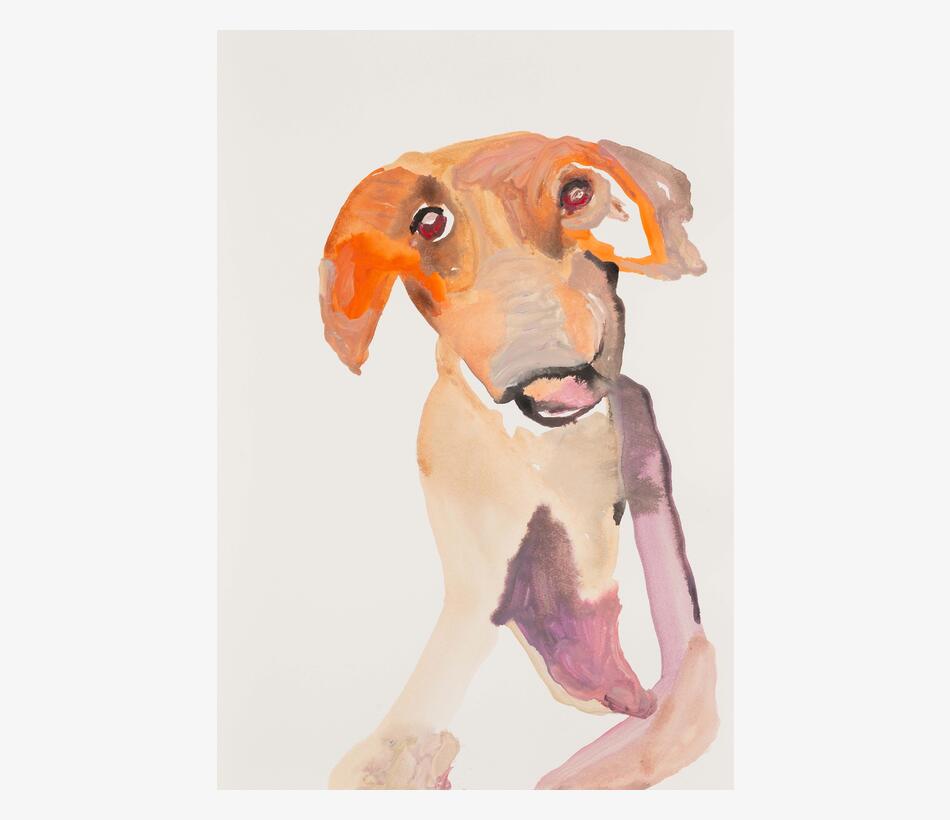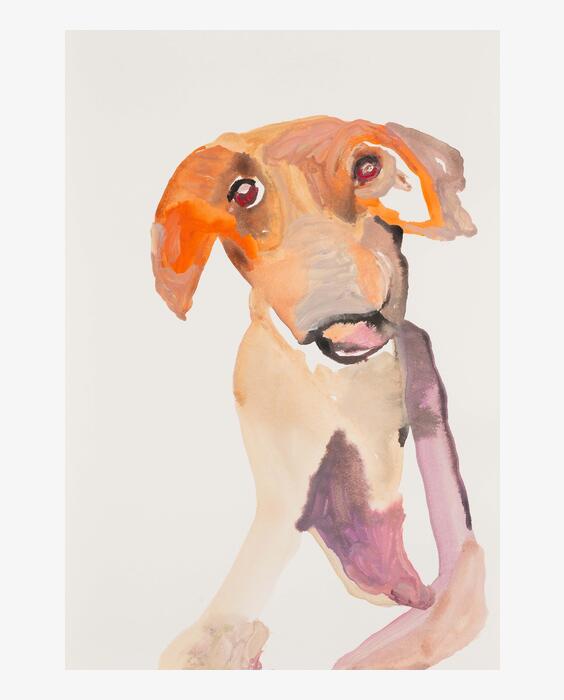 Megan Rooney, Untitled (from the series Old baggy root), 2018
Acrylic, ink, pencil, charcoal, pastel on paper, 56 x 38 cm
Kollitsch Collection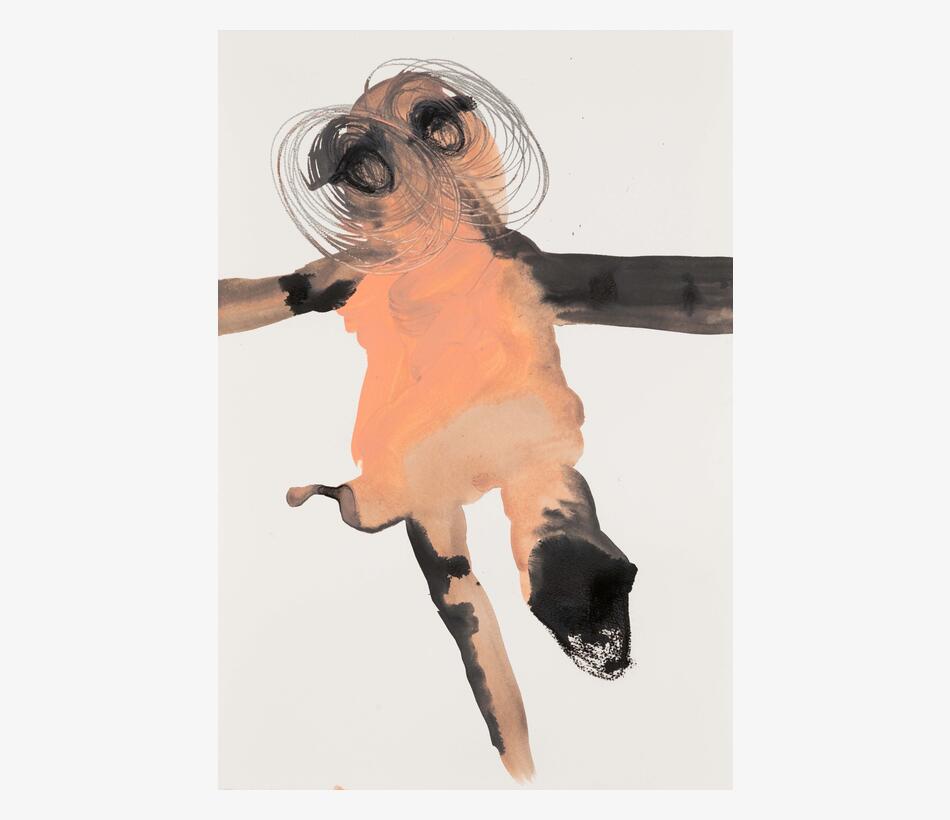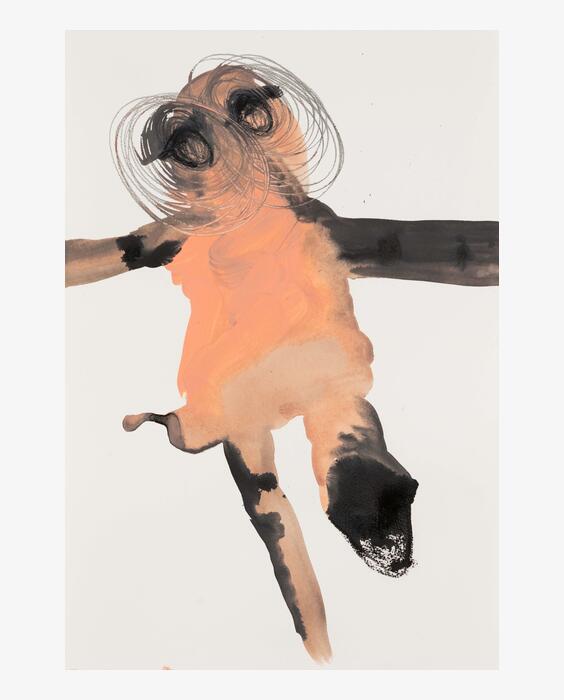 Megan Rooney, Untitled (from the series Old baggy root),, 2018
Acrylic, ink, pencil, charcoal, pastel on paper, 56 x 38 cm
Kollitsch Collection