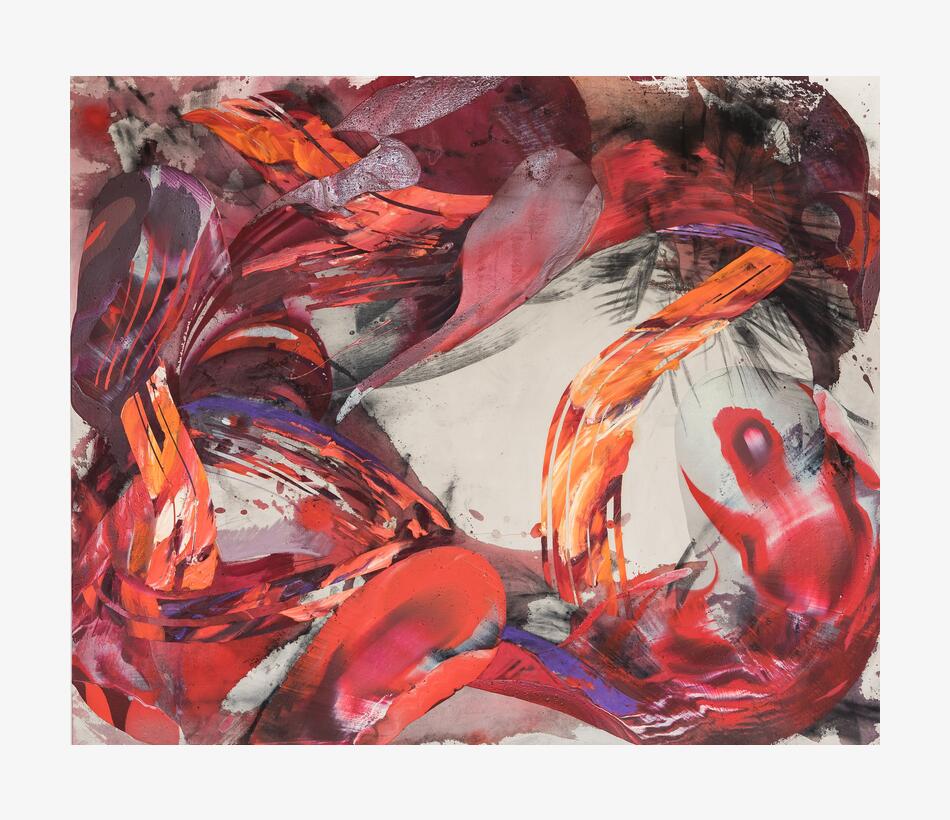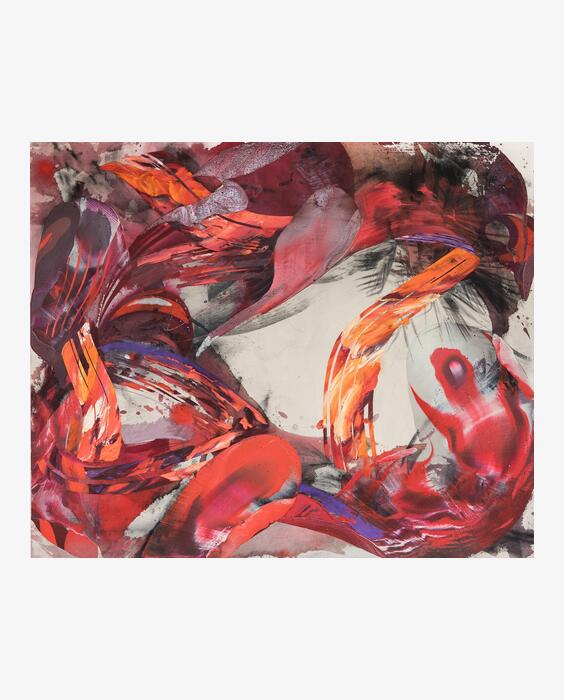 Fabian Ramirez, The invisible landscape, 2022
Oil and acrylics on canvas, 200 x 250 cm
Kollitsch Collection
From the interplay of strong colours and a range of shapes and painting techniques, Fabian Ramirez creates powerful image compositions that oscillate between reality and spirituality, between representation and abstraction. By analysing, exploring and decoding the rites and customs of his native Mexico, he sketches scenarios of a reality in which the familiar order of everyday sequences is no longer recognisable. In intuitive snapshots, the artist attempts to reconstruct time in its material concretion, designing an open universe that reflects the constant reorganisation and ultimate transience of our own existence.
— Magdalena Koschat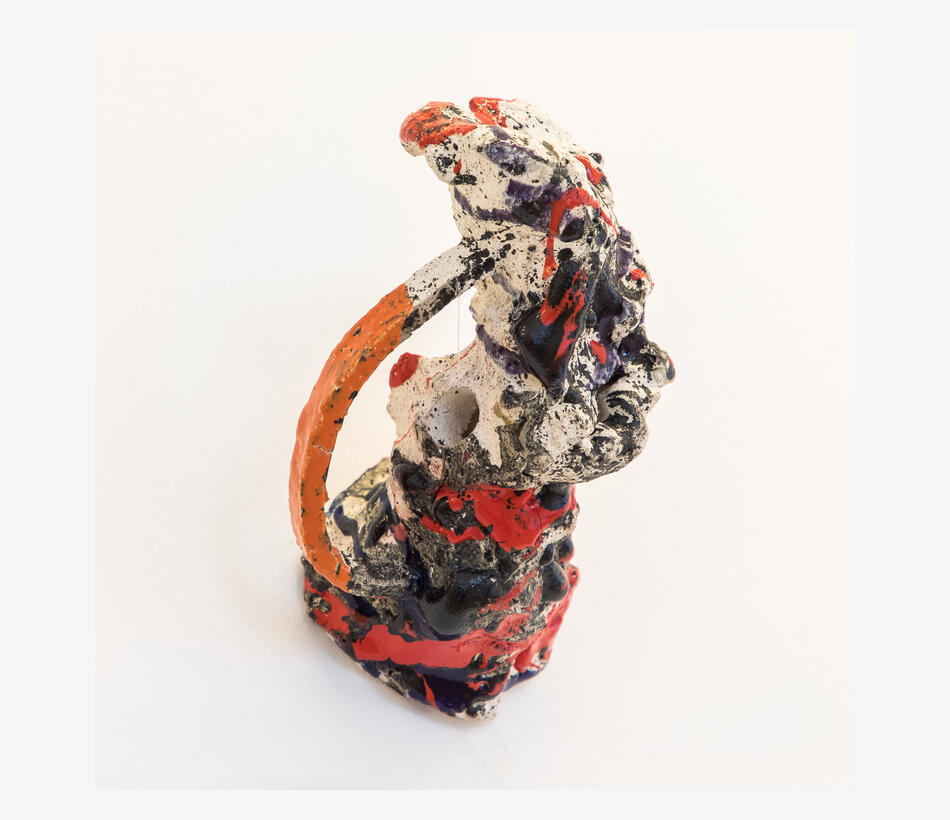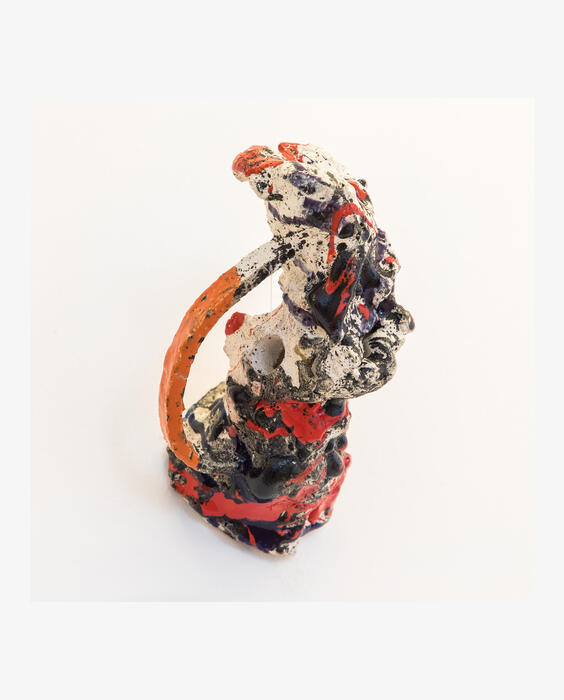 Fabian Ramirez, Ritual Instrument 1, 2021
Ceramic, 40 x 40 x 49 cm
Kollitsch Collection