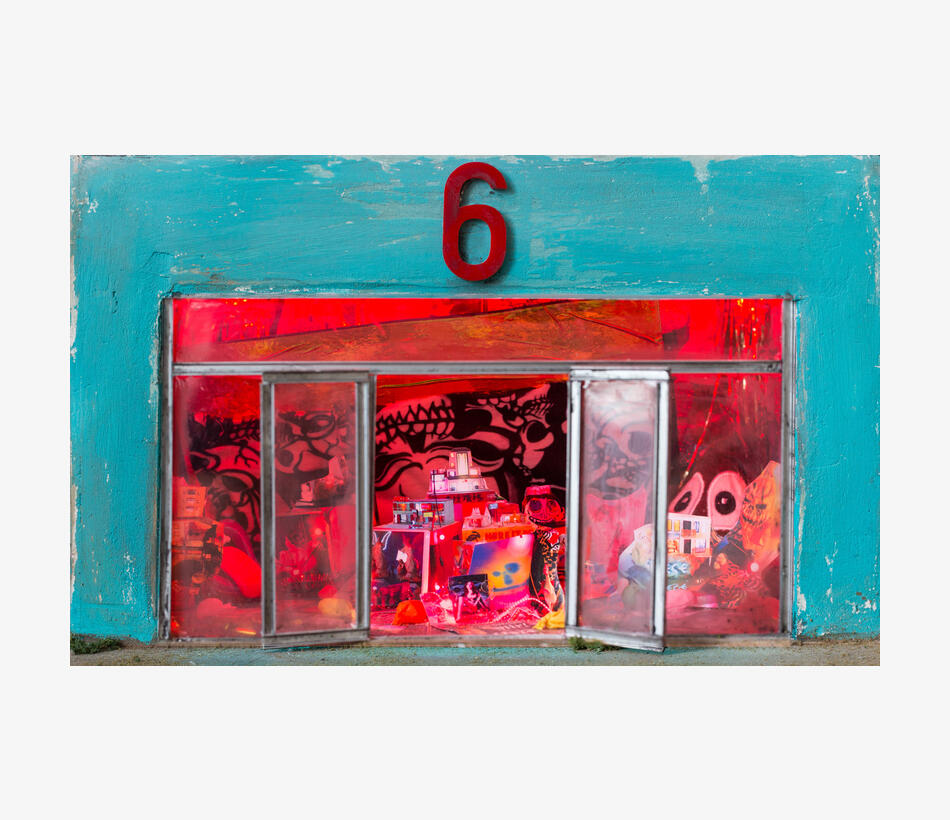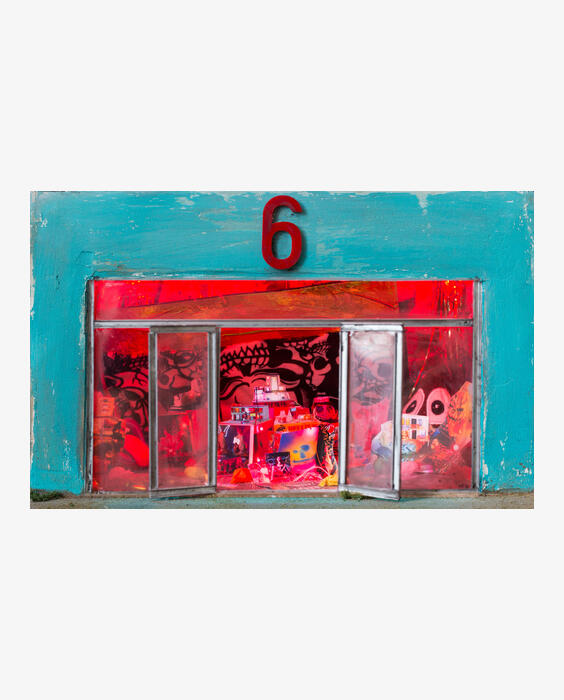 Tracey Snelling, Clusterfuck 6, 2016
Mixed techniques, videos, sound, LEDs, 60 x 40 x 40 cm
Kollitsch Collection
In her works, Tracy Snelling combines sculpture with video, sound, photography and light. The works are the result of the artist's socio-critical approach to society and the individual and enable participation in exaggerated, fictitious realities in a somewhat voyeuristic way. In Clusterfuck 6, a multi-layered chaos of various issues and cultures can be observed, condensed within a small sculptural space. By attempting to bring order to the overloaded image in visual and multi-media terms, the observer is drawn into a diverse voyage of discovery of simultaneity and opposites.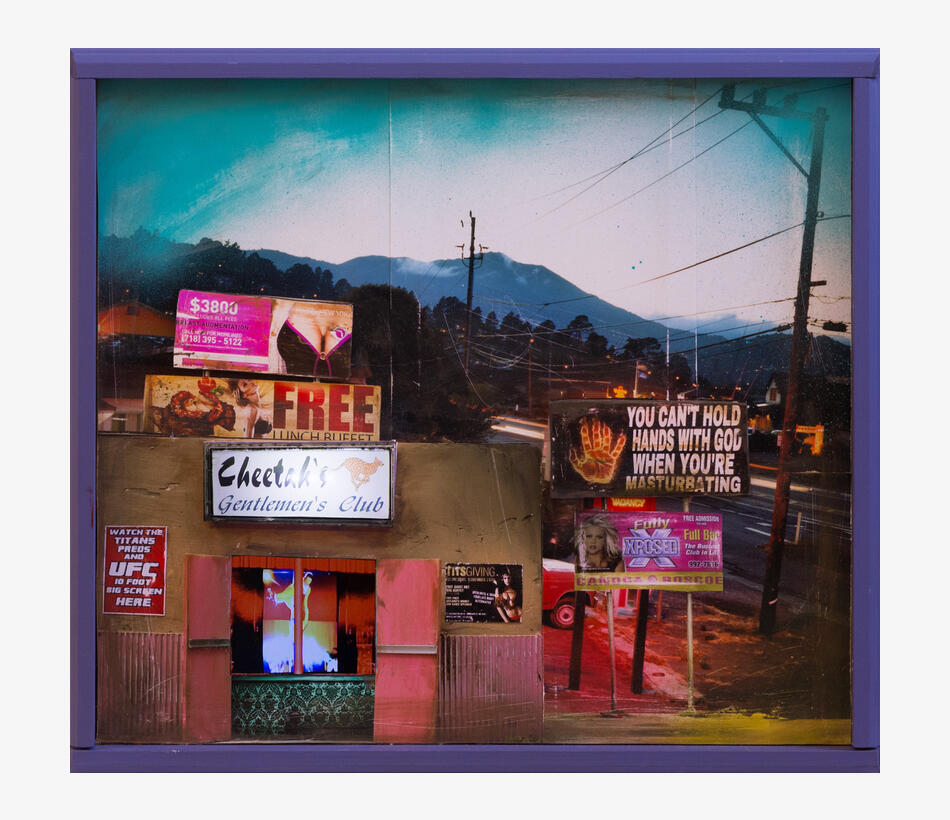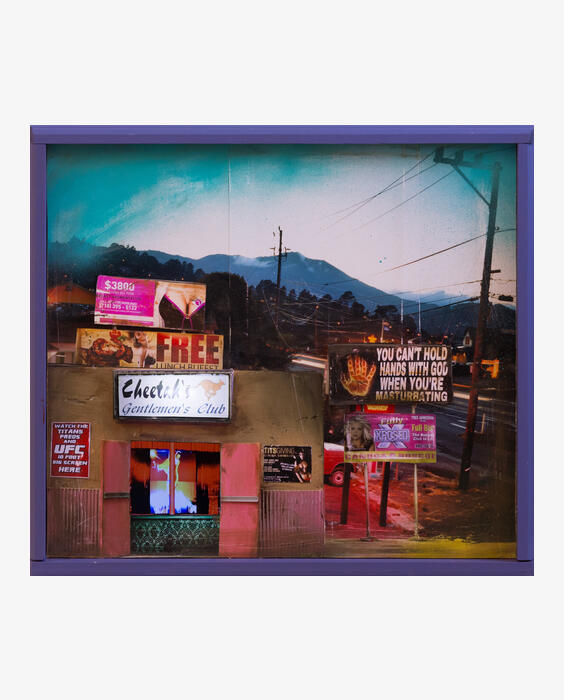 Tracey Snelling, Cheetah's, 2016
Wall object, mixed techniques, videos, sound, LEDs, 52 x 59 x 8 cm
Courtesy of Krupic Kersting Galerie II Kuk, Cologne
Tracey Snelling's Cheetah's shows a strip club which seems to preserve the mysteries of its interior through its banal and shabby façade. Tracey Snelling's video allows the observer to participate in the erotically charged scenario inside while playing on the charm of what is concealed and on people's inner curiosity for voyeuristic insight. The seemingly glamorous world seems to represent a stark contrast to the outer appearance and at the same time, is a metaphor for a short foray into the world of fantasy and the subsequent return to the uniformity of everyday life.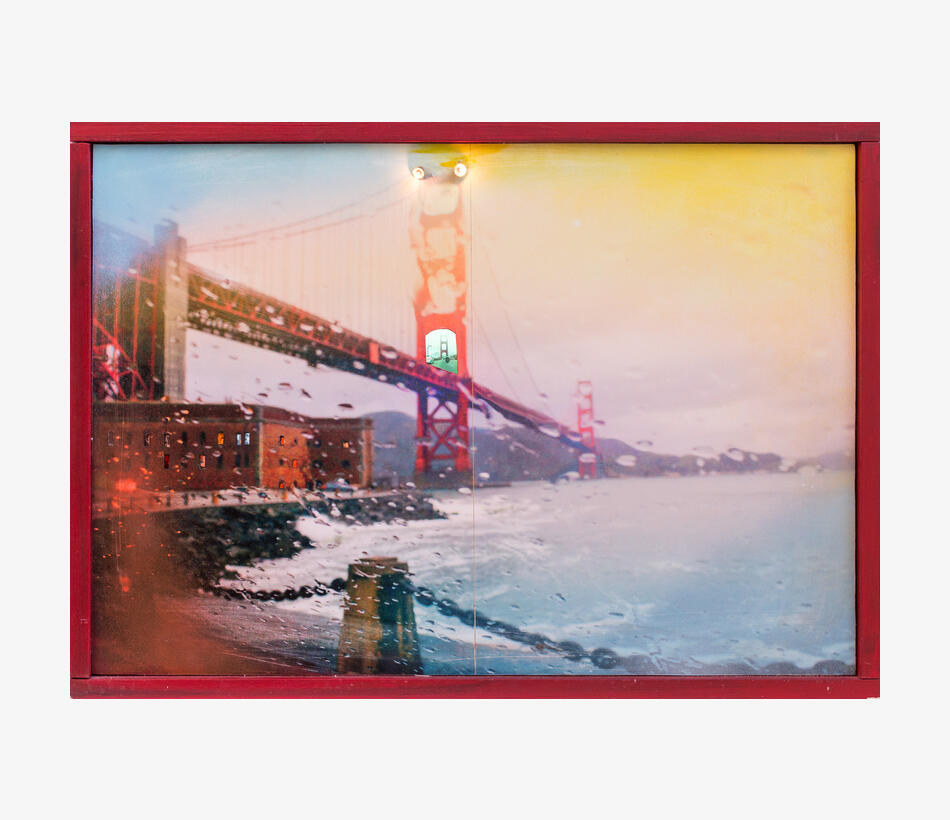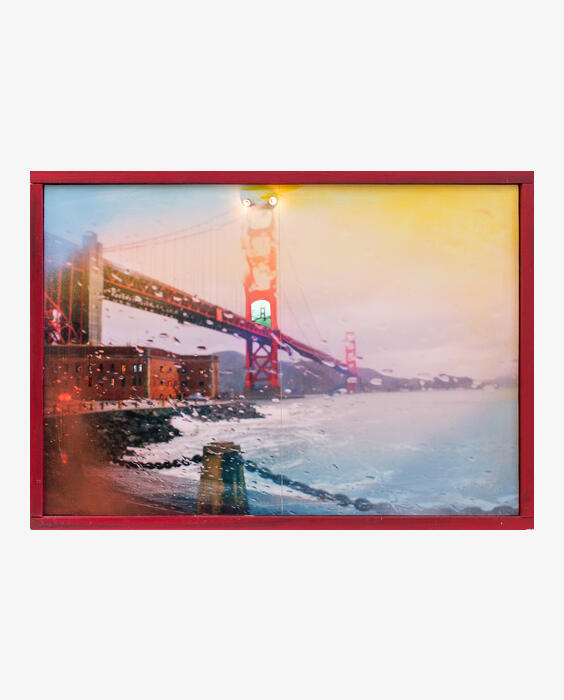 Tracey Snelling, The Bridge, 2012
Wall object, mixed techniques, videos, sound, LEDs, 38.6 x 60.5 x 8 cm
Courtesy of Krupic Kersting Galerie II Kuk, Cologne