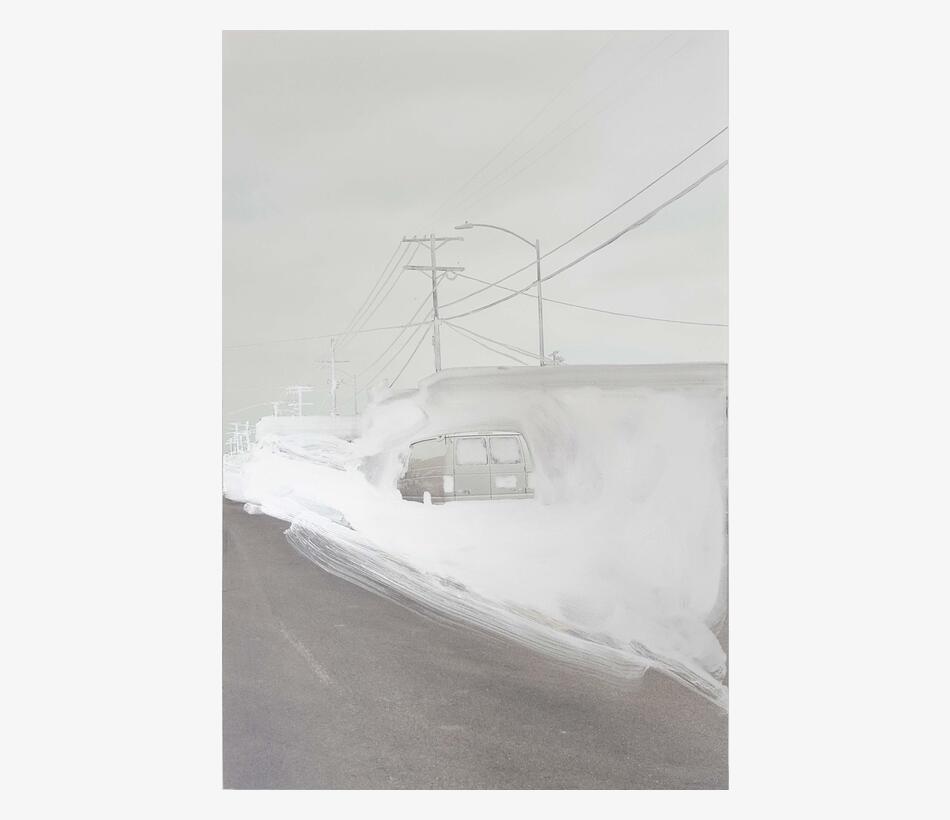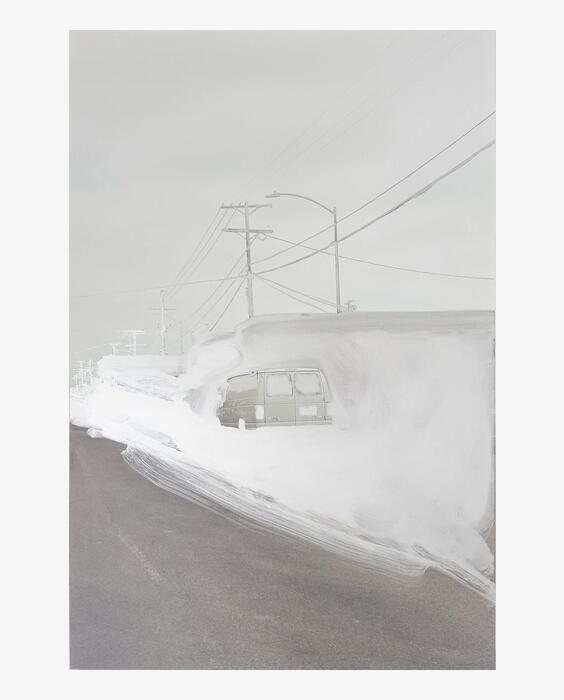 Peter Klare, 3rd and St. Anderson (Silver), 2017
Silver pigmented gouache on hand printed photograph, 89 x 60 cm
Kollitsch Collection
Peter Klare's works 3rd and St. Anderson (2017) and Silverlake (2017) form part of the artist's comprehensive 'Silver' group of works in which he repaints urban and landscape photography and creates new scenes through the interplay between photography and painting which reflect the theme of perception by combining the two different image realities. The large-scale overpainting work focuses on colours and painting styles characteristic of each location and reduces the original detailed photographs down to what Peter Klare considers to be the most significant aspects. The works are developed on brightly coloured surfaces on highly magnified and grainy copies of the photo which opens up new scope for the imagination and yet guides us back to the original.