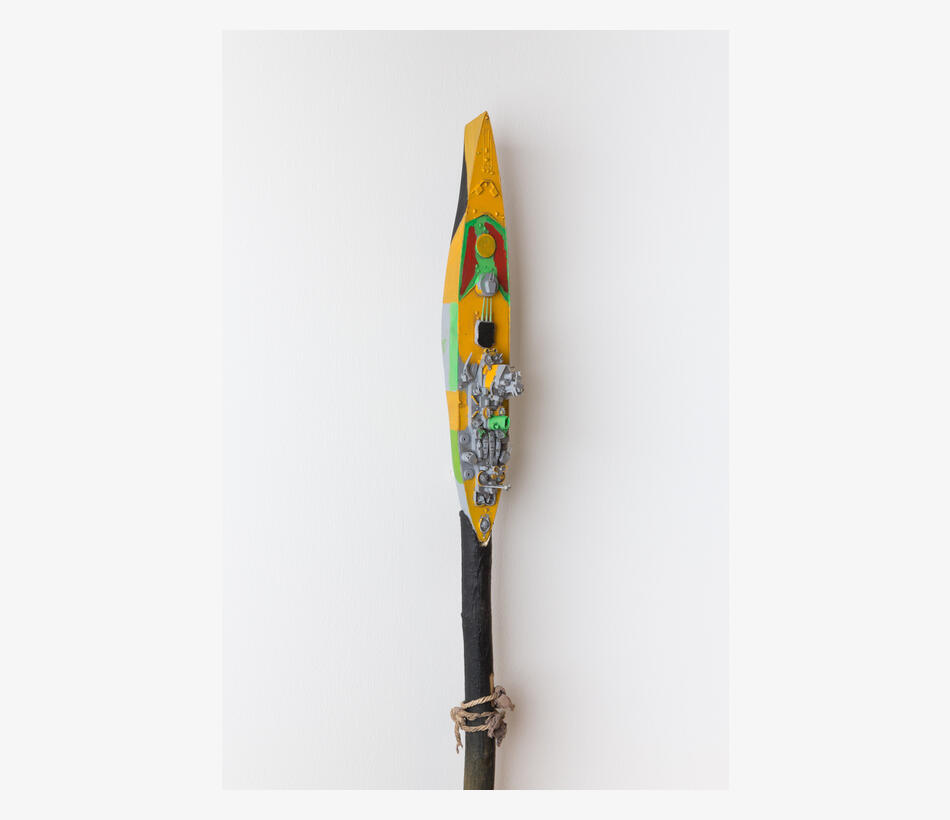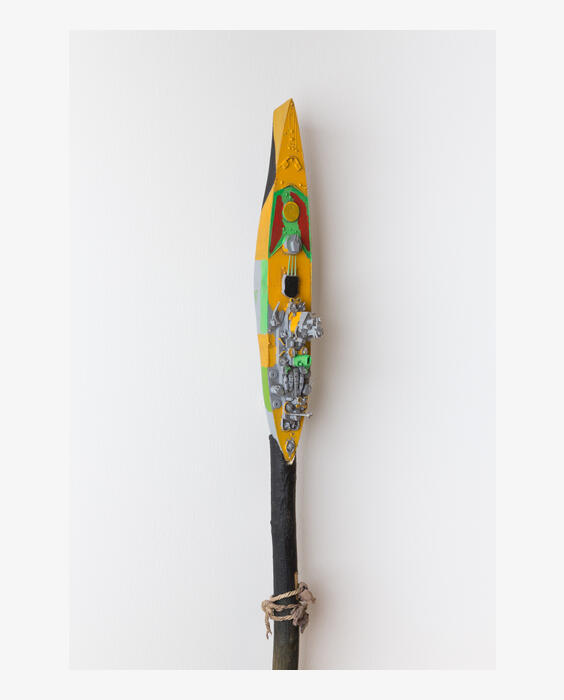 Ulu Braun, U-Speer (Detail), 2016
acrylic, plastic, wood, ribbon, 202 x 5.5 x 7.5 cm
Kollitsch collection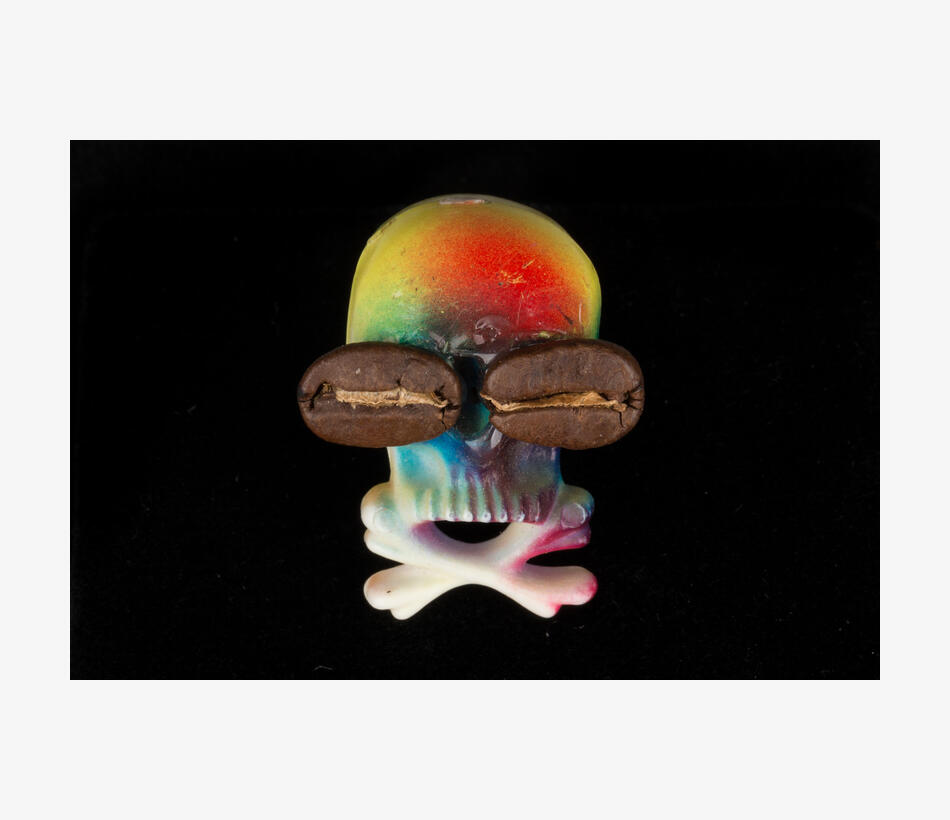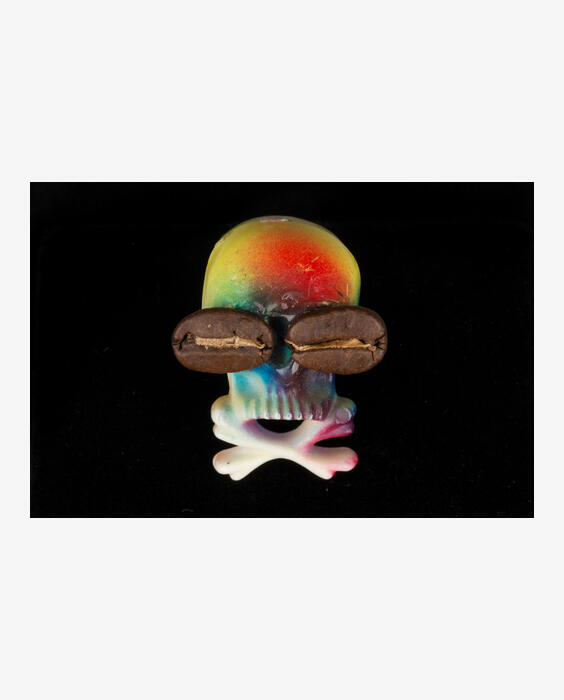 Ulu Braun, MX (Detail), 2011
acrylic, plastic, coffee beans, 30 x 15 x 15 cm
Kollitsch Collection
Collage techniques are a significant component in the artistic works of Ulu Braun, both in his video art and his objects. Here he combines unrelated everyday objects such as foods, sports equipment, dolls, animals' heads and other objects made from a range of materials to form wonderful arrangements with surrealist tones. His 'objets trouvés' are sourced from the themes of nature/anti-nature, colonialism, primal sculpture and archaic gestures.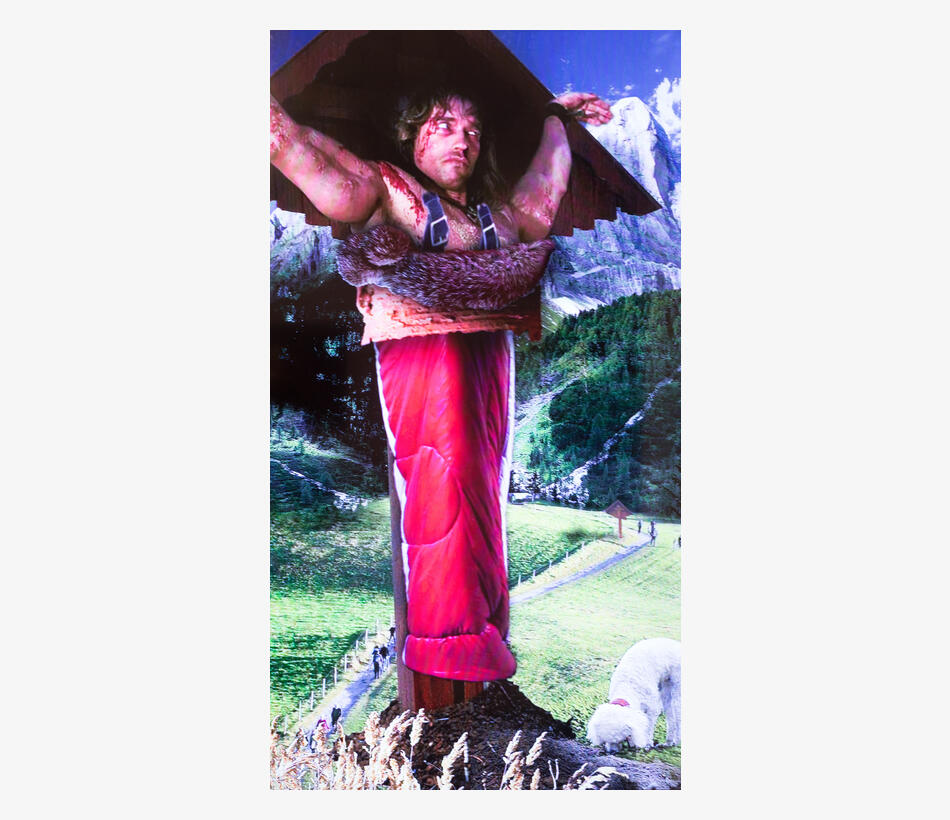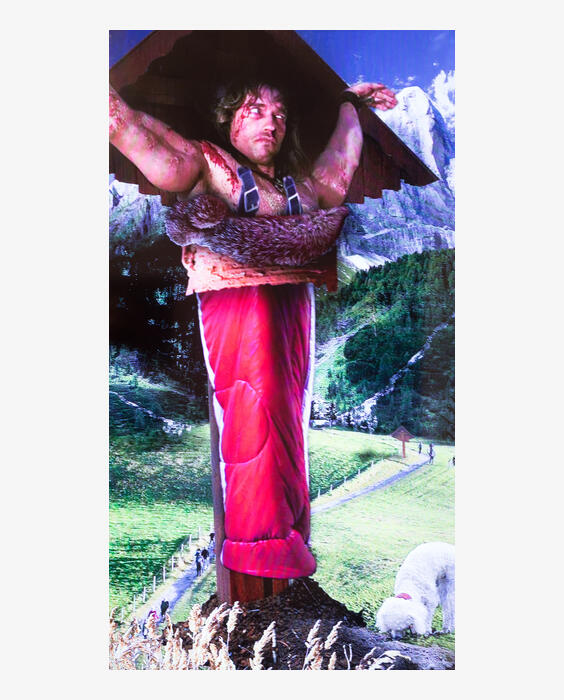 Ulu Braun, Cadavres Exquis Vivants - Schwarzenegger, 2012
video, 2.52 minutes, HD, colour, sound, loop
Kollitsch collection
Working with Roland Rauschmeier ('BitteBitteJaJa' together), in the series Cadavres Exquis Vivants Ulu Braun transfers the term 'Cadavre Exquis' to his video art, a method of surrealism in which several people create a text or drawing at random without knowing what the other person has created beforehand. The video collages based on them feature brief, repetitive, animated portraits of famous people constructed from various picture fragments. They appear in an absurdly composed, lively physical image placed within a surreal context in which they are deprived of their celebrity symbolism and yet at the same time are reduced to this.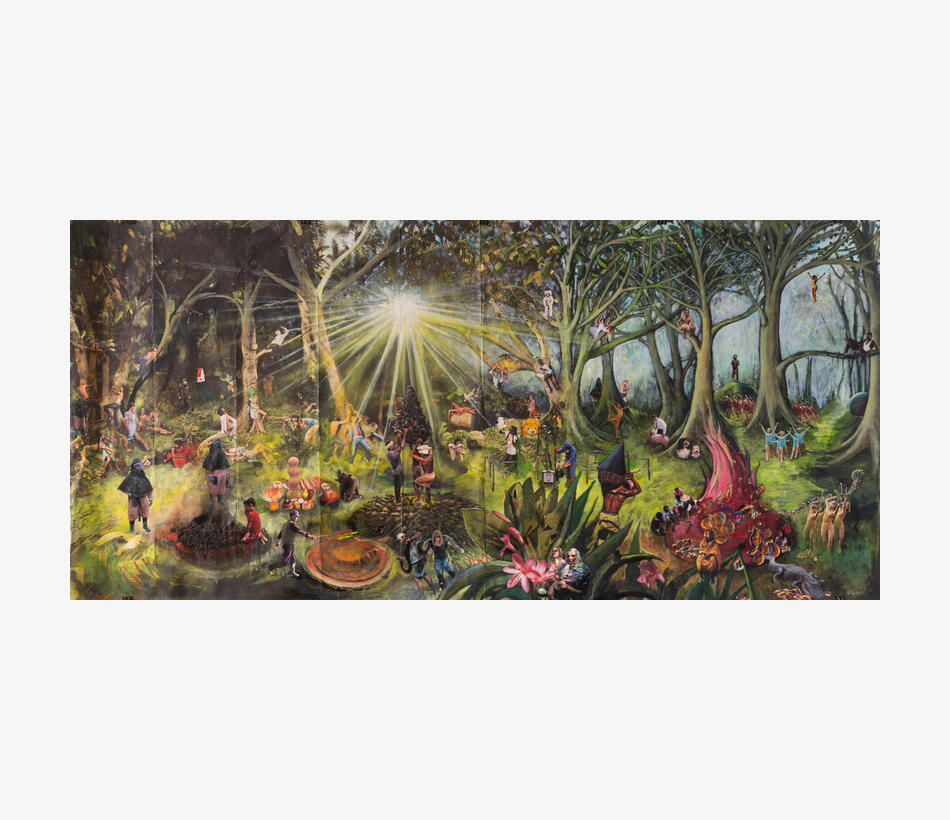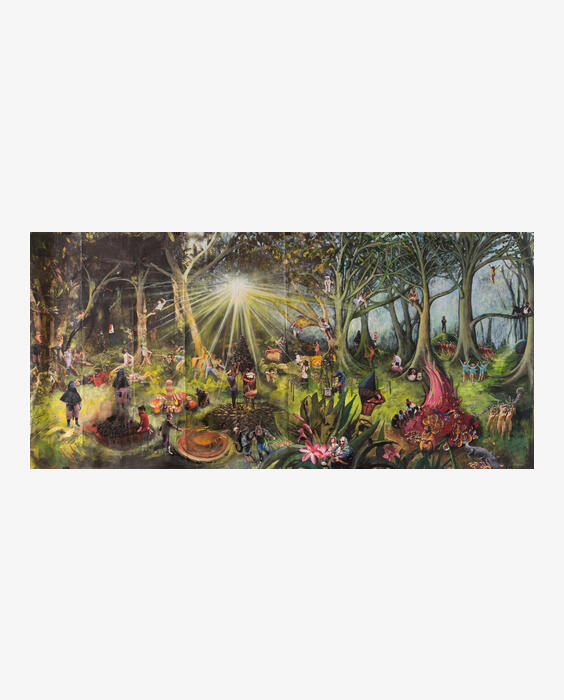 Ulu Braun, Jungle, 2009
Mixed techniques and collage on paper, 110 x 227 cm
Kollitsch Collection