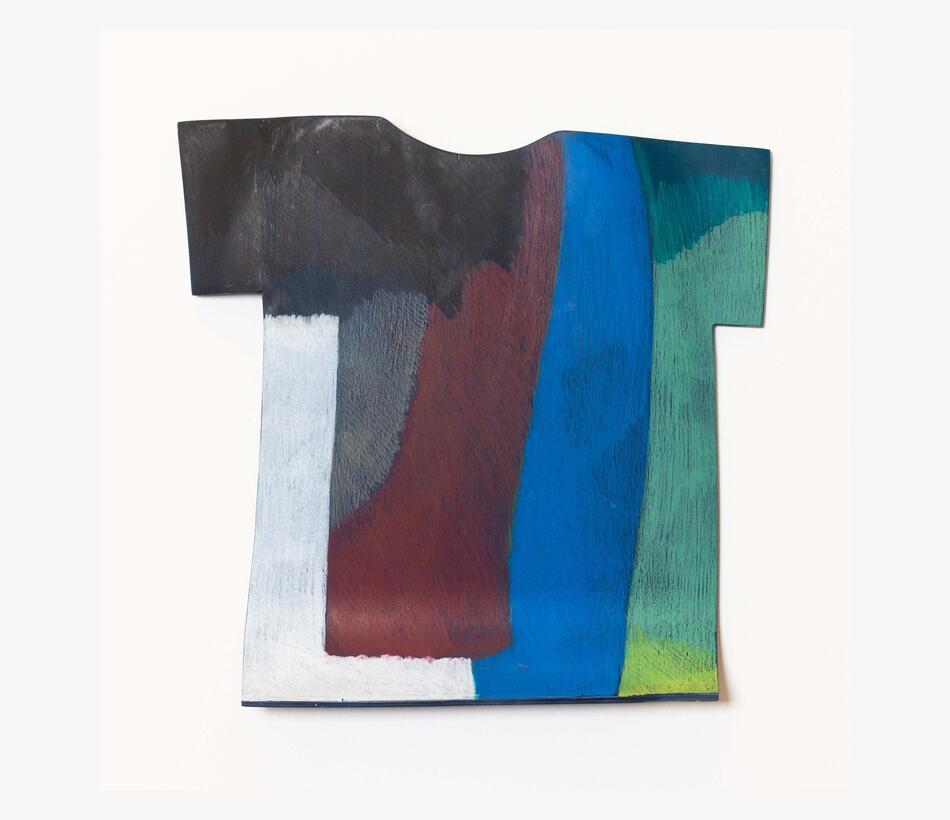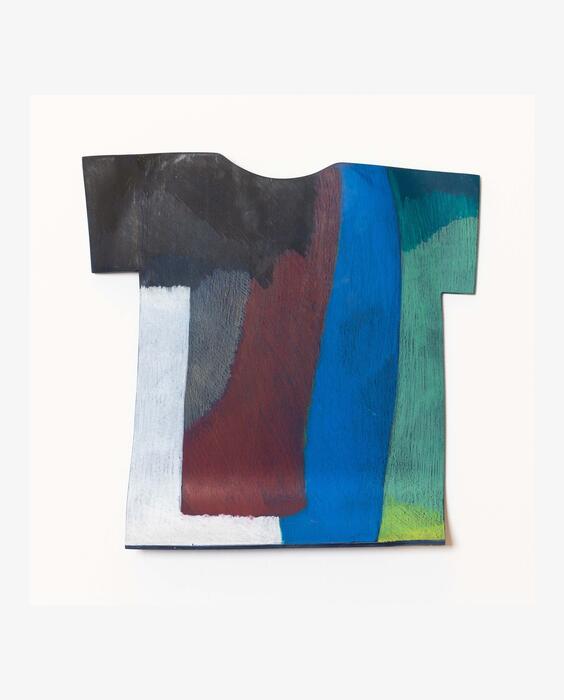 Ralph Schuster, School shirt, 2017
Coloured pencil and stain on wood, 30.5 x 32 cm
Kollitsch Collection
Ralph Schuster's works on wood or MDF panels reveal familiar forms and partially comical figures which develop to fill the surface of the image with their multi-faceted interplay of abstraction and figuration. The artist draws on the associative interplay of forms in the design of the media on which his images are based which are often inserted and sawn directly into the work during the work process in the form of abstract forms or objects or by piecing them together. His multi-faceted approach to materials and forms is also reflected in his School Shirt (2017) work which started out on the seat of a school chair and adds an additional level of interpretation to it.
— Magdalena Koschat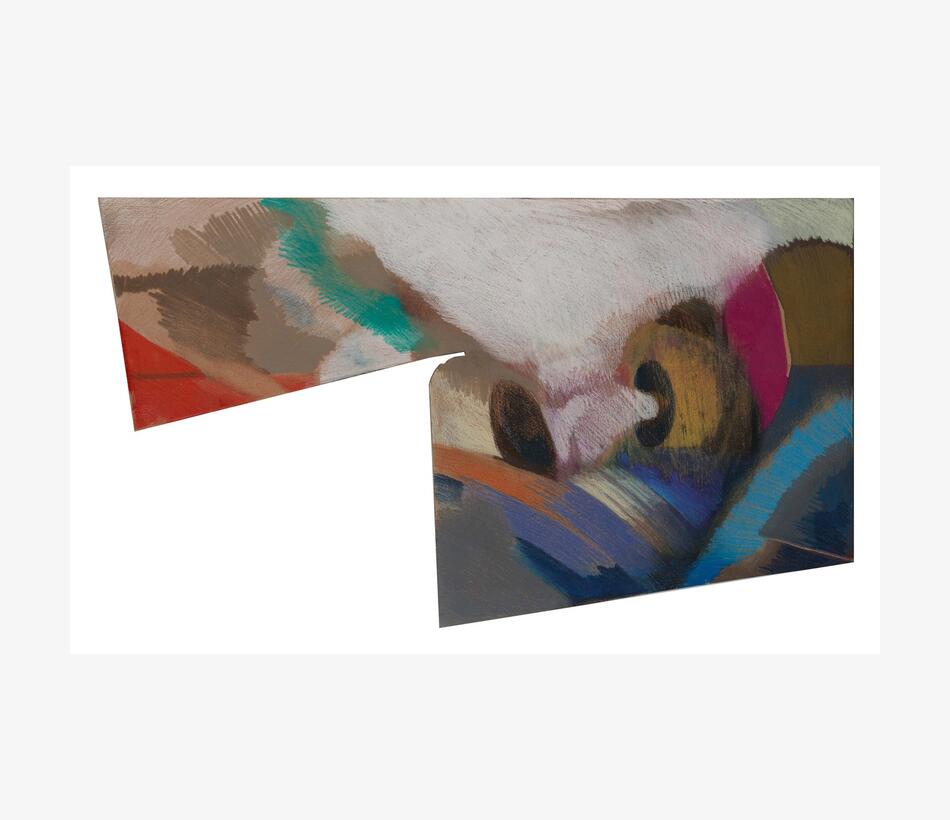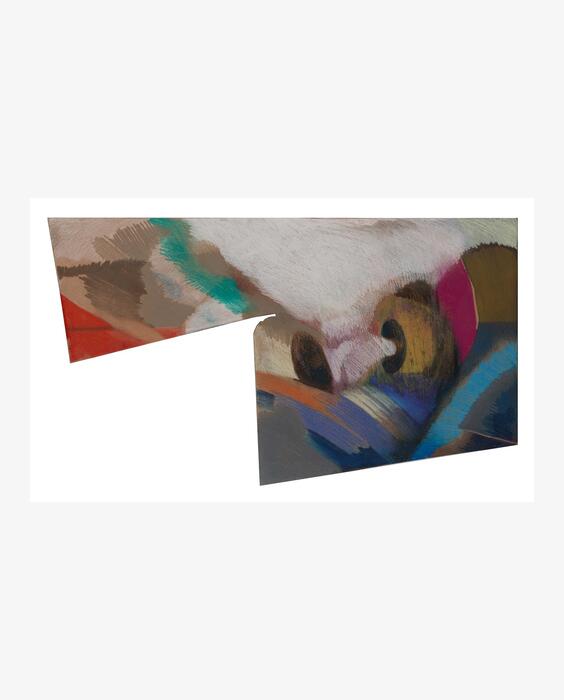 Ralph Schuster, Willow Glen, 2017
Coloured pencil and stain on MDF, 35 x 58 cm
Kollitsch Collection