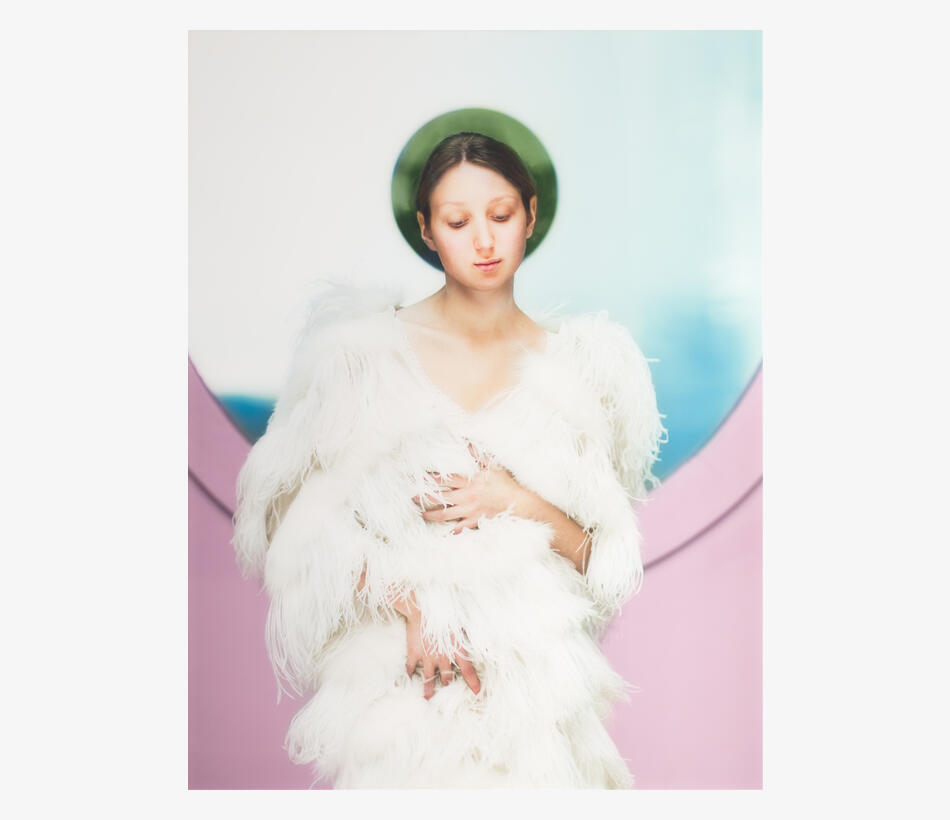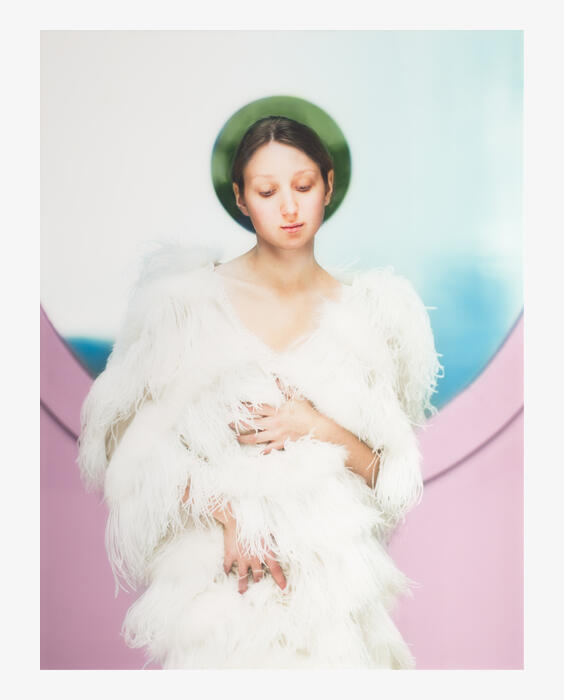 Dorothee Golz, Madonna mit den weißen Federn [Madonna with the White Feathers], 2011
C-Print, Diasec, 130 x 98 cm
Kollitsch Collection
The Madonna's is directed downwards, her head inclined, her posture graceful. However, the delicate hands do not tenderly hold the baby Jesus, but rest against a designer dress. The contrast between the fashionable clothing and the symbolism of the Madonna draws attention to the role of women in society, a topic which the artist explores in her digital paintings.
Dorothee Golz, Prada-Girl, 2012
C-Print, Diasec, 130 x 102 cm
Kollitsch Collection
The historically influenced view of the role of women and the present-day depiction of women in women's magazines inspire Dorothee Golz to play with contemporary clichés. In this work, the artist depicts a young lady from the 15th century wearing a sophisticated mini-dress and valuable accessories against a rustic background. The proud, inflexible gaze of this fine figure rises symbolically above all the time traveller's compulsions.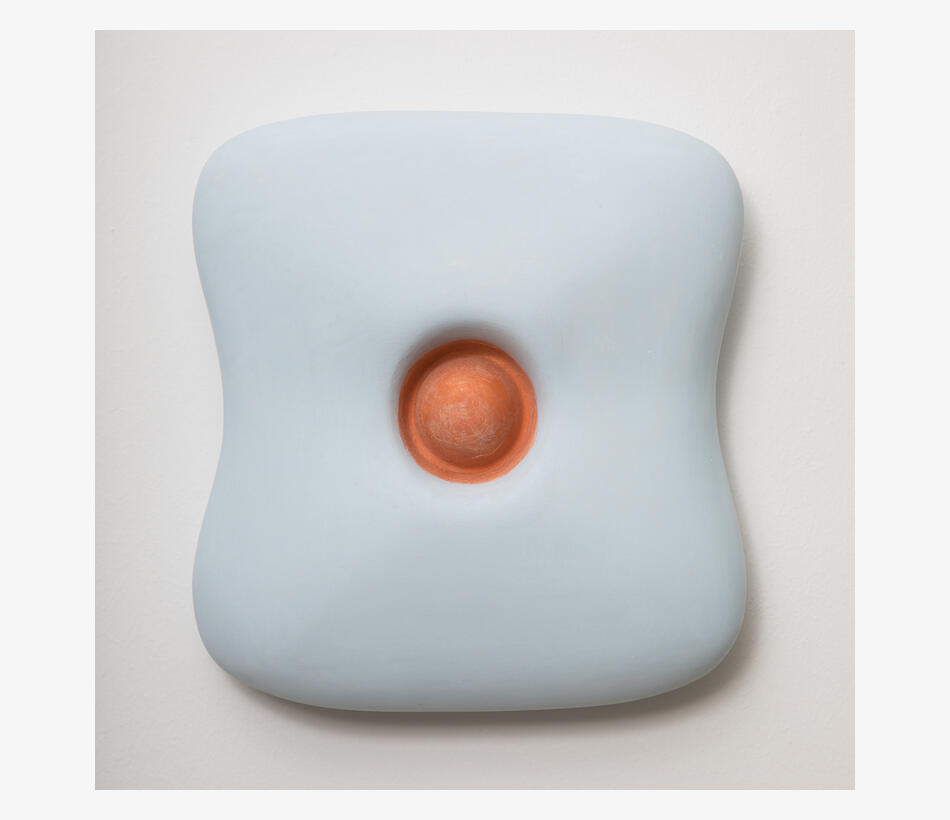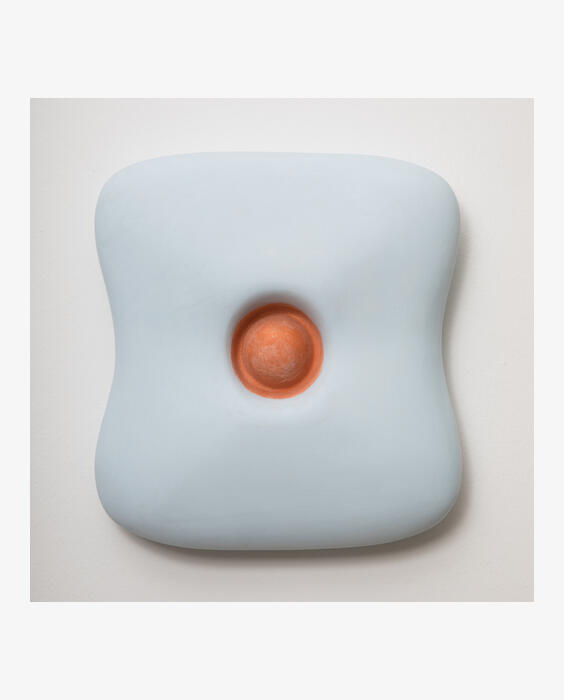 Dorothee Golz, PX3307, 2016
Acrylic plaster, pigmented paints, 21,5 x 21,5 x 7 cm
Kollitsch Collection
The sculptures of the PX series, which Dorothee Golz began in 1989 and has been working on ever since, draw inspiration from everyday objects from the artist's surroundings. Selected features or set pieces are then combined to create new objects. Features such as the surface finish, colours or tactility of previous sculptures are merged with later works, ensuring the ongoing development of the PX series from generation to generation. Dorothee Golz sees it as an evolutionary process, to be interpreted as an analogy to human genetics and Mendel's laws of heredity. The complex "family" relations of the PX sculptures are shown in a specially developed computer programme, similar to a family tree.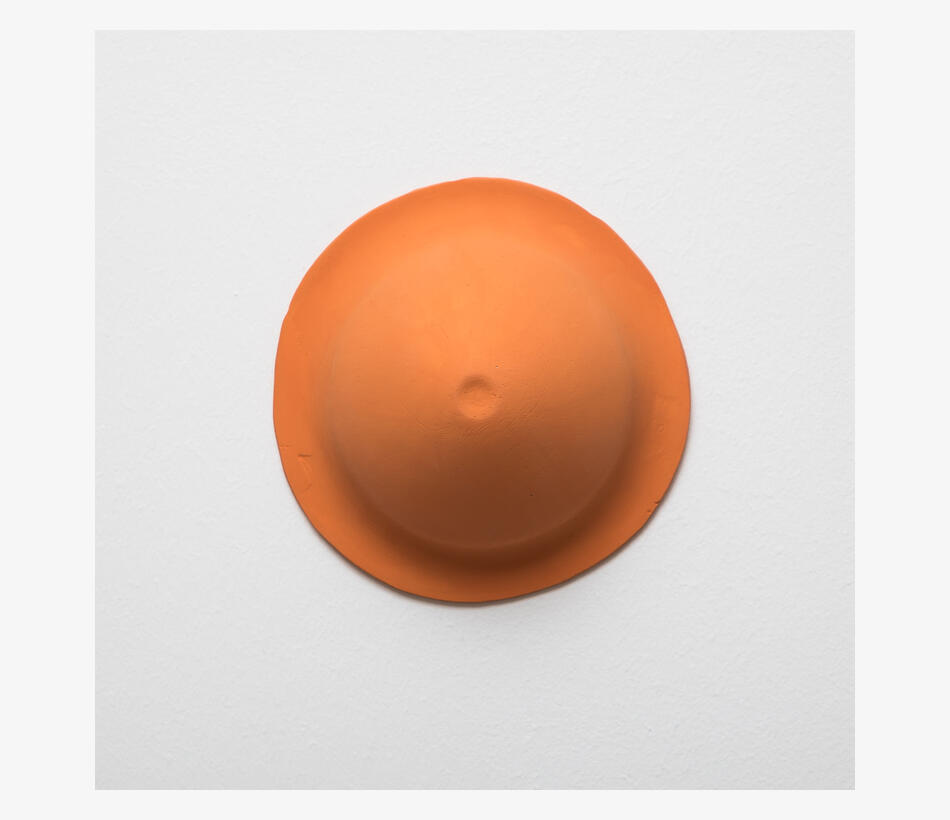 Dorothee Golz, PX3906, 2012
Acrylic plaster, pigmented paints, 13 x 13 x 8 cm
Kollitsch Collection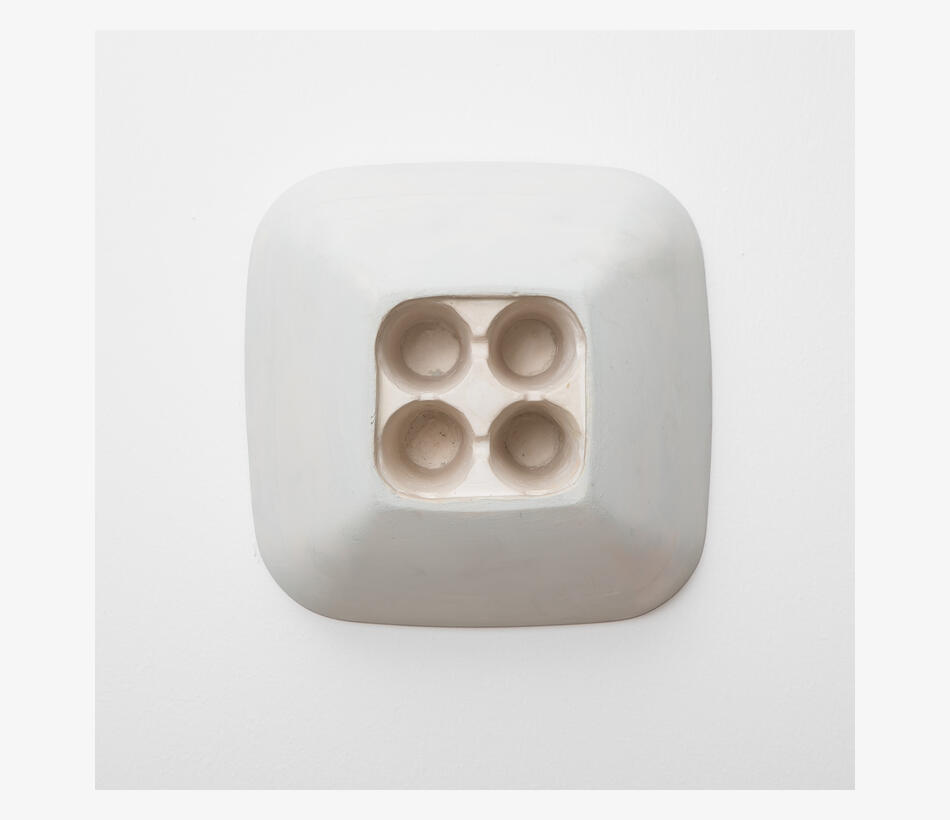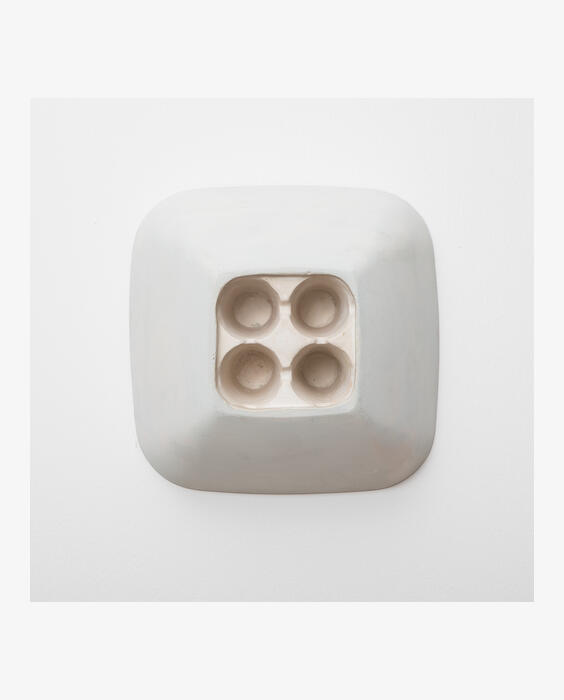 Dorothee Golz, PX2411, 2016
Acrylic plaster, 16 x 16 x 7,5 cm
Kollitsch Collection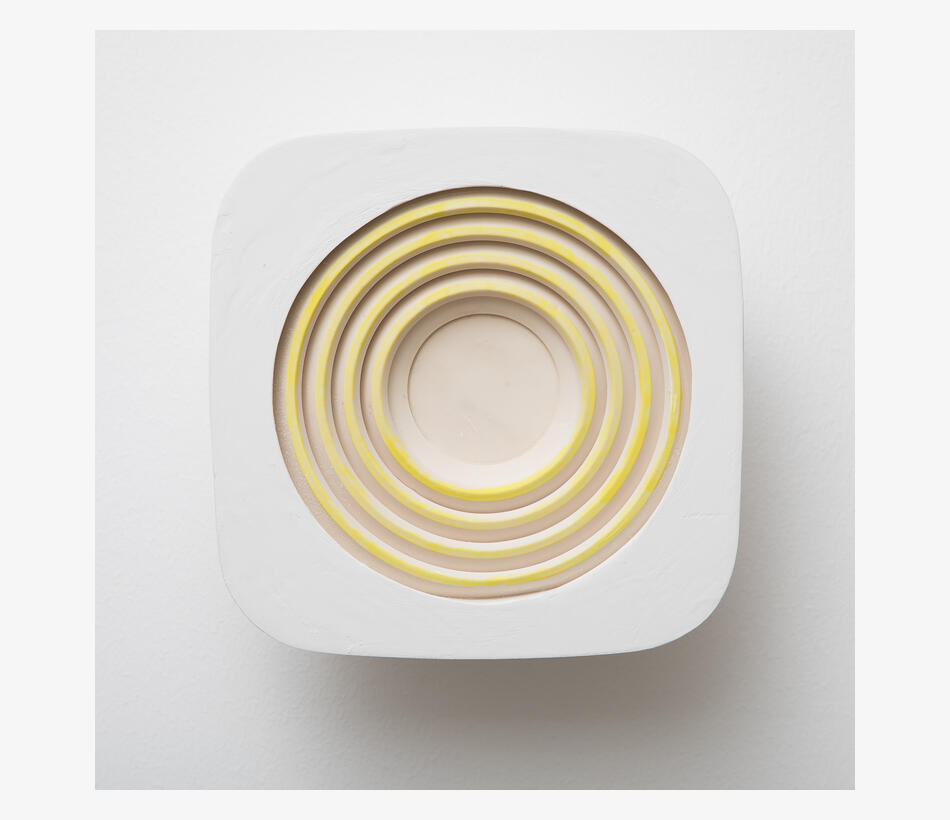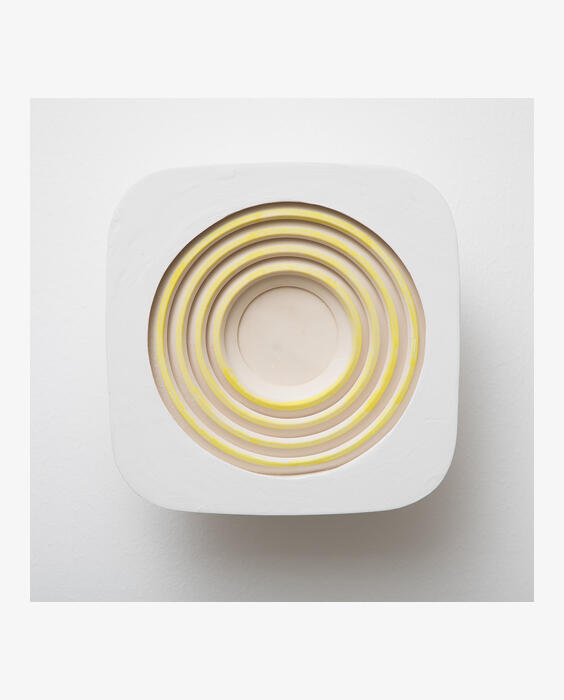 Dorothee Golz, PX2303, 2016
Acrylic plaster, pigmented, 25 x 25 x 12,5 cm
Kollitsch Collection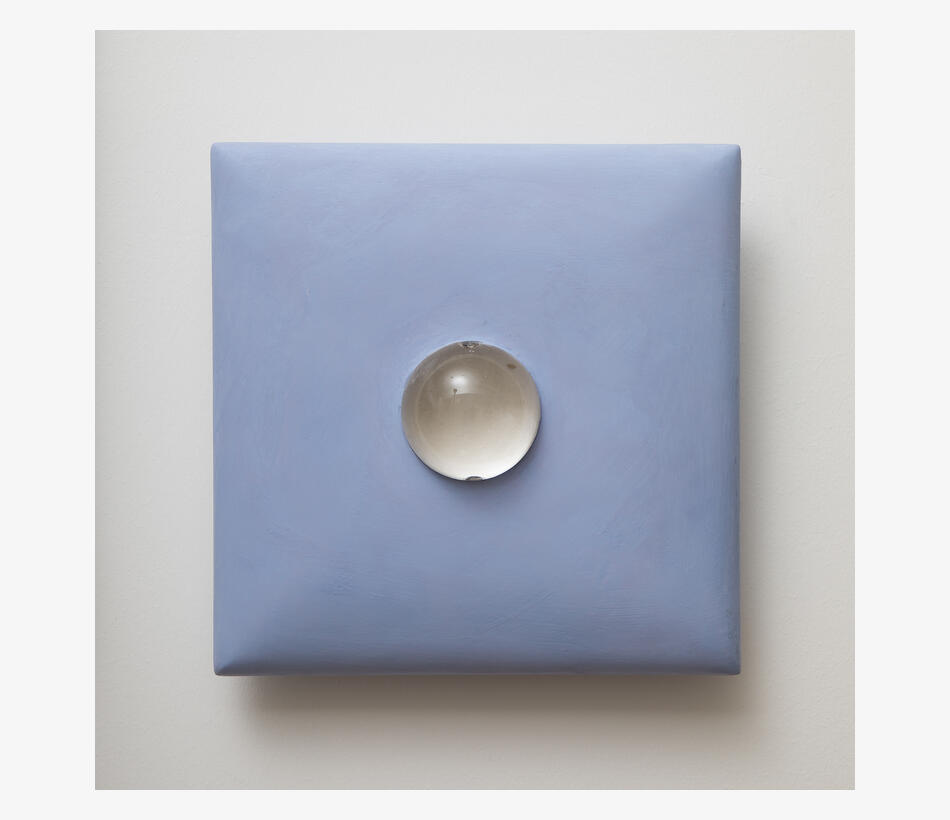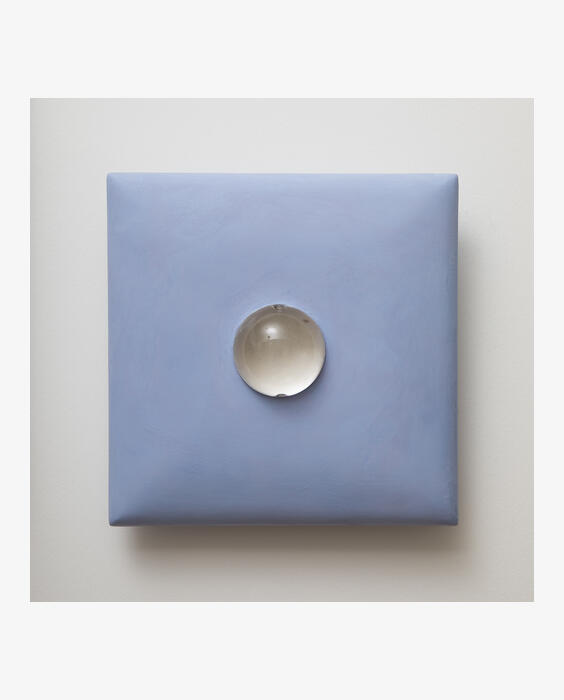 Dorothee Golz, PX1407, 2016
Acrylic plaster, chalk surface, 30,5 x 30,5 x 10,5 cm
Kollitsch Collection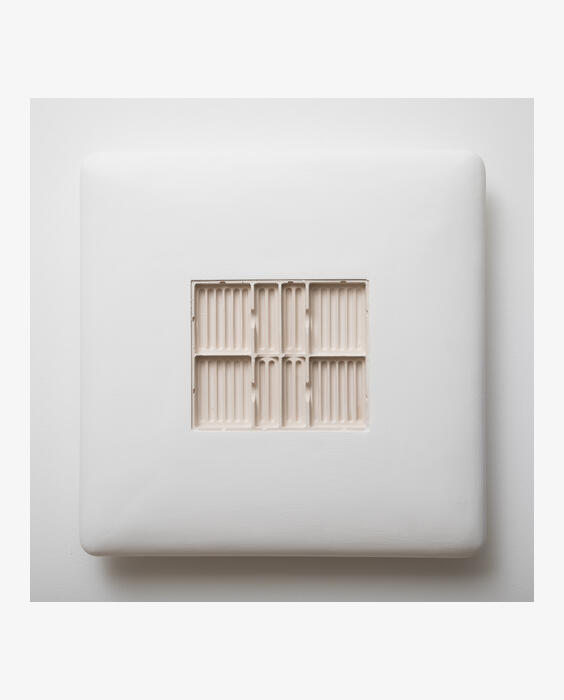 Dorothee Golz, PX3702, 2016
Acrylgips, Kreidegrund, 37,5 x 37,5 x 10 cm
Sammlung Kollitsch